Accepting Feedback From Others Gracefully - NLP Article

published by
Jonathan
on Sat, 2011-12-24 20:12
This email was in response to someone who was describing their having had a negative emotional reaction to receiving some criticism.
---
All information like this is feedback! We can learn from all feedback, "good" or "bad," so from the perspective of learning useful information, there is NO good or bad criticism, just, certain quantities of varying feedback. Which is all good!
So when we hear things like the above, the first response could be, "Yeaaaaahhhh, Feeeeedbaaaack!" and get hungry for it! Listen with intent! Step outside yourself while you're hearing it and be the observer. Be detached but involved! Leave the emotions out and be genuinely interested as a student-of-life...
Now, if you only hear a certain piece of criticism once from someone, and no one else seems to agree (don't go asking everyone, just pay attention to the responses other people offer consciously and unconsciously), ignore them! Yet, if its a pattern, then it becomes something you can take advantage of, and decide if your behavior could use a few adjustments.
You already know you can make that happen, don't you? :)
Feedback!
[ Back to Top ] [ Back to Articles Index ]  
 
Inbox Insights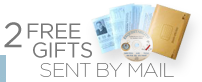 NLP gifts sent by mail:
CD & Sensory-Rich Word-List

Many NLP Practitioners are more sloppy with their thinking patterns, than they'd like to admit, or... would even notice.

Watch NLP Co-Founder Richard Bandler use NLP to eliminate Michael Strahan's phobic response to snakes -- in minutes (with Kelly Ripa bringing over a BIG snake at the end to test Michael's response). Spoiler alert: It worked ridiculously well.

No matter what skill you want to learn, no matter what fears or concerns or hesitation you may have, there are and will always be a wide range of approaches, to learning that skill.  It's important to keep that in mind when making learning choices.

Many more famous people have been trained in Ericksonian (indirect) Hypnosis and NLP than you might guess.  There are certainly far more who have strong interests here than have publically admitted so.  

On January 1, 2015, Jonathan Altfeld and 20 other co-authors released a digital book entitled "Creating Business Growth."

After six and a half great years based in central Pennsylvania, and running many courses in Washingt

What are the Four Stages of Learning?

In today's post, I share how and why an NLP Modeling project could be set up to fail, and what to do instead!

In today's post, I share a sales-closing I think you'll love, and follow that with NLP skills applied to selling, including: Sensory Acuity, Sensory Awareness, Calibration, Using Suggestions to 'plant' thoughts ethically, and other NLP language patterns!

Sales is one of the absolute best applications of NLP. Yet many salespeople well-trained in traditional models haven't taken advantage of this, usually because they're skeptical of whether or not NLP would get in the way of what they're alr
Cesar Gutierrez

New York, NY

Bought Audio : Finding Your Irresistible Voice

Hope you and yours are doing well. I just wanted to share this recent compliment I received about my voice from a young lady I just met. "I also think you have a very nice voice. I would like to hear it some more." This of course led to us exchanging numbers and a potential relationship. So, with that said, when is "Irresistible Voice 2" coming out!? Thanks again for making a product that exceeds expectations.

Sue Pullen

Brighton, UK

Bought Audio : Finding Your Irresistible Voice

Since using your CD, I used the technique on my answerphone. And since the new voicemail, I never have any problems getting favours or work done from my male colleagues!!! Easy!!!

Jim Rapson

NLP Trainer, Real Estate Investor, Entrepreneur, Houston, TX

Attended Course : Speaking Ingeniously

Having taken Charisma Enhancement from Bandler/Lavalle in 2002 in Mexico, I just finished Jonathan's 5-day Speaking Ingeniously course in Orlando FL. (With due respect to Richard Bandler and John LaValle:) Here's why a person should take Speaking Ingeniously instead of Charisma Enhancement. Whether you have extensive public speaking experience but want to refine your skills or are a newbie who wants to stand out from the pack from the start, this course is a must for you. Here are the reasons why I think Holographic Communication is the superior choice: (1) Extensive practice at state chaining. Few skilled established NLP trainers will disagree that state-chaining is an integral part of any well designed training. Unfortunately few trainers will provide enough TIME, PREPARATION and PRACTICE in their training to really master the skillset. Several skills comprise the art of state chaining, including anchoring, state elicitation, use of tonality, etc. Jonathan teaches IT ALL. (2) Material and drills designed to "read" your audience while presenting. Some speakers are more focused on delivering their content, and less so on their audience's response. You need to be focused on BOTH. Few trainers will address this with any real level of detail and most will not set up drills to practice it. Jonathan does BOTH. (3) Preparation and practice with language patterns designed to generate the time distortion effect for learning. This wasn't taught at my Charisma Enhancement. (4) Immediate feedback on demos. FEW TRAINERS will offer you a comprehensive verbal review of your performance DAILY both good and bad. Jonathan does both. (this is not the same as some "green" well intentioned trainer's assistant giving you their "hepfull comments"). (5)Getting your audiences's ATTENTION. This is a skill in itself- Jonathan coaches and drills students on this everyday thoroughout the training using what he calls developing a HEADLINE. Finally, this is not a complete list of all skills taught by Jonathan and there were other skills that Jonathan presented not directly related to group presentations, in response to our requests during training. He went out of his way to deliver on those.

Maureen Stevenson

Cafe Manager, Nottingham, UK

Attended Course : Belief Craft MP3 Set

"As a person who has never attended any NLP or KE Sessions before, I have found the whole experience useful to me and feel that I am going away with a wealth of knowledge I believe will guide me through many areas of my life. I am excited about attending more trainings in the future."

Tim O'Keefe

Web Developer & SEO Strategist, Spider Juice Technologies, Los Angeles, CA

Attended Course :

Jonathan, your K.E. Workshop is superb. I got 100% more than I ever expected. I find you engaging and a tremendous model. Your obvious respect for your attendees is admirable. What struck me the most is how fluid the 3 days were. By the 3rd day, everything easily and naturally shifts into understanding. After 1 week, I can tell you I have shifted. The models in my own life (that we worked on in exercises) have been shifting. I have come to some realizations that will be a major change in my business, ultimately allowing me to more fully enjoy my business for the reasons I started it. Thank you!

http://www.spiderjuicetechnologies.com

Sara Wiseman

Author of "Writing the Divine," "Your Psychic Child", & "The Intuitive Path", Portland, OR

Attended Course : Speaking Ingeniously

Very few can do what Jonathan does! A true master teacher of NLP and inspired public speaking, he takes complex concepts and teaches them in a way so that you not only understand them intellectually, but absorb them at a deeper level. The result? What you've learned is there when you need it: with clients, for teaching and presenting, for speaking to audiences of all sizes. Highly recommended!

http://www.sarawiseman.com

Phillip Kaplan

Energy Healer, Camp Hill, PA

Bought Audio : Automatic Yes CD-set

I've been listening to "Creating the Automatic Yes" for a week, and started to apply it to energy work - for faster easier energy clearing.  I helped a lady with anemia reduce her chest pain, from a "7" down to a "1".  We got rid of the chest pains totally within about a minute.  This is not abnormal for me. However, this time I used "Energetic State Chaining" -- by applying your state-chaining process to my energy clearing work.

Internally, I went from "anemia" to "confusion about what to do" to "interested in making a change" to "change in possible" to "change is happening" to "anemia is gone" to "she feels great."  Which gave me a quicker, easier result. Normally I go right from the problem directly to "she feels great."

I am always so impressed by your material.  Still trying to get the verbal sales technoque from this, but I understand I have to practice the "circle of excellence" more.

I am grateful to have been learning your your style of NLP for the past several years.

Phillip Kaplan

Kevin Hill

Norwich, UK

Bought Audio : Metaphor Machine CDs

The material is presented clearly and cleanly, the technique is deceptively simple. It seems easy to start using the technique to create useful metaphors immediately, with the exciting prospect that with practice and imagination the same technique is capable of delivering really masterful results. It is completely focused on this one technique, there is no waffle and no distraction from the desired outcome. Jonathan gives the unconscious mind a clear step by step process to understand and then works at embedding the learning unconsciously, and for me this seems to work brilliantly. It seems that when I use the step by step process (the conscious bit) the results at each step "just come to me" (the unconscious bit) and the end result just seems to work. ... Overall, I'm delighted with "The Metaphor Machine". I've got plenty of NLP stuff on my MP3 player that helps me access positive states but this material is sharply focused on one sophisticated and powerful techique and it delivers practical results immediately. By far the best example of NLP training on disc that I've come across so far.

Jim Black

Philadelphia, PA

Attended Course : Belief Craft MP3 Set

Out of the many seminars and trainings I've participated in over the years, Belief Craft tops them all. If you make the decision to take this course, you'll not only get everything you wanted, but also things you never imagined."

David Gould

Bristol Hypnotherapy, Bristol, UK

Attended Course : Speaking Ingeniously

Of the 10+ trainers I've trained with and met, (Note, this includes Richard Bandler & John Grinder both) none have been close to his [Jonathan's] 24/7 devotion to students (especially the 'difficult' ones). For example, 90% of the time he offers bonus lessons over meals and often late into the night. His understanding of NLP is as deep as that of any trainer outside the original Santa Cruz study group. But more importantly, it's his ability to package and deliver that knowledge so that his students use it... that makes him one of the best trainers ever. This incredible ability is what Jonathan aims to teach in the Speaking Ingeniously seminar. I'll let others speak for previous HC events but I can tell you that this time he hit a perfect bulls-eye. And it was a blast! I don't remember having so much fun in an NLP training. This group was a wonderful mix of personalities. I often go into a seminar with different outcomes from the other students and Jonathan allowed us the flexibility so I could focus on what I wanted out of it. I've got more out of this seminar than all but 2 of the other 19 I've done.

http://www.deep-trance.com