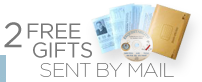 NLP gifts sent by mail:
CD & Sensory-Rich Word-List

On January 1, 2015, Jonathan Altfeld and 20 other co-authors released a digital book entitled "Creating Business Growth."

After six and a half great years based in central Pennsylvania, and running many courses in Washingt

What are the Four Stages of Learning?

In today's post, I share how and why an NLP Modeling project could be set up to fail, and what to do instead!

In today's post, I share a sales-closing I think you'll love, and follow that with NLP skills applied to selling, including: Sensory Acuity, Sensory Awareness, Calibration, Using Suggestions to 'plant' thoughts ethically, and other NLP language patterns!

Sales is one of the absolute best applications of NLP. Yet many salespeople well-trained in traditional models haven't taken advantage of this, usually because they're skeptical of whether or not NLP would get in the way of what they're alr

Do your emotions drive you? Or do you drive your emotions?

NLP has enabled people just like you to discover that actively building, deepening, and maintaining Rapport creates stronger and more desirable results in communication settings of any kind.

NLP Insights from Animal-Training helps you learn and teach more effectively!

Relax; we're not talking about getting brain implants or strapping you into a big computer.
Jorge A. Colon

Attorney, Miami, FL

Attended Course : NLP Practitioner Training

Jonathan Altfeld is truly dedicated to each of his students' growth and effectiveness. His integrity, patience, and kindness are a good model for trainers, managers, and parents.

Michael DeBusk

NLP Master Practitioner, Maryland

Attended Course : NLP Skills-Builders (course)

Jonathan, I absolutely loved spending the weekend training with you in DC. As a Licensed Master Practitioner, I was delighted to find myself learning new ways to further refine my skills and discovering new parts of my brain. That fingertip exercise you demonstrated--the one that increases interhemispherical communication in the brain--I use it daily and am impressed with the results. And I'm noticing that I have an even greater ability with language patterns. My favorite part of the weekend, though, was watching the personal transformations made by other members of the class, specifically the skeptics. These folks went from "show me" to "show me more!" in an incredibly short period of time. You've helped them begin the process of dramatically improving their lives, and it was an honor to observe and take part in it. Thanks, too, for spending extra time with the class... running longer than scheduled so you could share "just one more cool thing" with us, even having meals with us "out in the real world." We all got much more than we paid for. I'm very glad I trained with you and Mastery InSight, and I'll very likely do so again in the future. Thanks again.

http://nlphilia.net/

Alex Kravchenko

IT Consultant, New York, NY

Attended Course : Speaking Ingeniously

Consider taking Jonathan Altfeld's "Speaking Ingeniously" course. To start with, Jonathan is a very powerful public speaker himself, so even if there was nothing else to recommend about this course, just the ability to model someone who's able to deliver an amazing impromptu presentation on just about any topic I can think of is well worth the price of the workshop. What's even better, Jonathan, in addition to being a great communicator, is also a very skillful and dedicated teacher who's quite able and willing to deploy his considerable NLP skills to make his students better public speakers. Add to this a powerful "Speaking Ingeniously" model of delivering both prepared and off-the-cuff presentations and you get a hell of a training! Before the course I had some idea about spatial and tonal anchoring, as well as state-chaining in the context of public speaking. After the course, I have experience of moving people through various states while creating anchors. I also became much better at generating attention grabbing headlines. Bottom line – Jonathan delivers what he advertises and then some! I highly recommend this course to anyone who wants to improve their public speaking skills.

Marcus Inoue

San Diego, CA

Bought Audio : Finding Your Irresistible Voice

  Jonathan Altfeld speaks the pleasant truth with his "Finding Your Irresistible Voice" CD set. To my enjoyment, the exercises have improved the quality of my voice. I practiced the techniques that I learned from Jonathan on my brother. In the past, it was difficult to keep his attention due to my monotone voice, but recently when I spoke with my brother, I had his complete attention.

Andy Smith

Trainer of NLP & Appreciative Inquiry, Coaching Leaders, France

Bought Audio : Metaphor Machine CDs

Jonathan Altfeld has done a first-class job of clarifying what makes a successful metaphor, and how to generate as many as you need. This CD set has given me a much better conscious understanding of how to use metaphor, and has changed the I way I teach metaphor use on my NLP Practitioner and Master Practitioner courses. Also, to my knowledge, this material is more advanced than anything else available on metaphor construction.

http://www.coachingleaders.co.uk/

R.J. Corradino

Bought Audio : Finding Your Irresistible Voice

I got the CD's, & I'm really doing well with them. The biggest thing I've noticed so far, is that some people who never let me get a word in are now giving me more room to talk. Another thing that I didn't expect is my dog is listening to me better. Evidently he likes the stretched out vowels too!

Andy Preston

Sales Trainer, Outstanding Results, Manchester & London

Attended Course : Speaking Ingeniously

As someone who already has public speaking and training experience, I had been looking for a course that would help me further develop my skills for a long time. Most courses either only cater for the absolute beginner, or focus on the less important aspects of speaking - where to hold your hands, how to use Powerpoint for example. Jonathan Altfeld's Speaking Ingeniously course however is different. Right from day 1, I realised I was in for something special. The massive growth both myself and other attendees experienced in our speaking skills would be hard to believe if we didn't have the DVD evidence! Jonathan's ability to train a mixed ability group is unrivaled, and on this course there were already-confident public speakers like myself, right down to people who had never spoken in public before, and even one who had a fear of public speaking! The way Jonathan trains means that everyone, regardless of their current skill level, gets massive benefits from his courses. He has mastered the hard-to-master art of training different skill levels at one time, without anyone feeling he's going too fast or too slow and it's the most effortless learning I've experienced (and among the most powerful). Who would I recommend this course to? Anyone that wants to improve their speaking skills - whether they want to speak in public or just improve their position at work (and believe me, you'll be able to negotiate more money after this course!). In my opinion, this is THE best course on speaking skills, and having researched lots of courses before I chose this one, I can guarantee you won't find the majority of this material (or have this sort of experience) anywhere else. If you want a 10 out of 10 experience, I wholeheartedly recommend Jonathan Altfeld and this course over any other.

http://www.outstanding-results.co.uk/

Silke Scheidereiter

Germany

Attended Course : NLP Skills-Builders (course)

Great, great, great! Thank you so much for helping me to find out more about what I've already been doing well, unconsciously! This was exactly what I needed to take my NLP skills "out there" and to the next level... and beyond! And thank you for opening up a whole new world full of miracles & adventure. Now I'm ready to explore! My main goal in this seminar was to find a way to integrate NLP more into my day-to-day life. In the past I sometimes got frustrated because I felt that I learned something very valuable and never got around to using it - at least not in a way I could verify to myself. It was as if a connection was missing between what I knew theoretically and what I actually DID. That's changed! Not only am I now using my NLP™ skills... I can't even turn it off anymore!! I've become an active player in this game - and I love it! Just the other day I got a glimpse of what really effective communication feels like. I had an appointment with a guy who definetely was in a less-than-positive state and who had no intention of giving me what I wanted -- and I got my way!! I was in the right state, alert, got my language spot on (...did I tell you that I love sleight of mouth?), had the tonality right, paced and then led led led led him to feeling great about my demands... WOW... talking about flow!!! Thank you, Jonathan, for sharing your knowledge! And thank you for blowing my limiting beliefs apart once more...!

Michael Roach

Coach, London, UK

Attended Course : Belief Craft MP3 Set

"Jonathan & Doug together make a winning team putting a new & exciting spin on how to be successful using sleight of mouth. You'll find in just a few days, your abilities & understandings of how you can use the language patterns of sleight of mouth confidently & covertly in everyday communication increasing by leaps & bounds. Even more you'll be able to target with precision your communication to achieve the outcomes you want. Take the next steps in enhancing your influence & persuasion skills now, attend Belief Craft. I was thoroughly entertained & entranced by the dynamic duo of Jonathan & Doug, both masters in their ability to train, & check that we as delegates were mastering the skills, & able to put into use the ability to craft other people beliefs, & even better we got to update our own. I thoroughly recommend this training for anyone who wants to be more successful in elegantly using the the patterns of Sleight of Mouth & knowing the appropriate contexts to use them in."

http://michaelwilliamroach.com/

Cesar Gutierrez

New York, NY

Bought Audio : Finding Your Irresistible Voice

People are now initiating conversations with me about trivial things just to hear my voice. For example, 'what kind of headset do I use with my cellphone?' Really, who asks people what kind of headset do they use?! A co-worker who ordinarily only talks to me only when she has to, asked me 'what time did I get off work and where do I live?' I won't say what happened after that! Results include: (1) My requests are happily granted and sometimes a little extra is thrown in for no reason. (2) I'm instantly diffusing tense and escalated situations. (3) I have increased acuity in my other senses. (4) A co-worker admitted to daydreaming while I was talking to her. One co-worker expressed a bit of jealousy because another co-worker now wants to talk to me more than they want to talk to them. If that's not irresistible, I don't know what is!! I'm usually reserved and speak only when spoken to, however, with these new techniques I find myself looking for opportunities to speak so I can practice and refine my skills. People join conversations I'm in, More people are expressing interest in my website when I use the Embedded Command technique, etc. This is just a small example, Jonathan. Keep up the good work!