Choose highly recommended and profoundly skilled NLP Coaching. Need a Great NLP Coach?

published by
administrator
on Wed, 2012-01-11 06:02
Express Interest and/or Request a Quote, using the form below.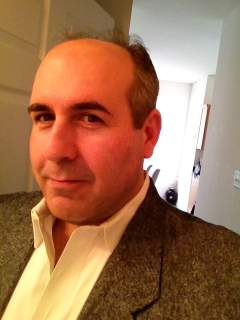 Coach/Mentor:
NLP Trainer Jonathan Altfeld
Jonathan has run this NLP training company since 1997, after a first highly successful career as an Artificial Intelligence consultant to Fortune 500 companies. Since then, he's trained in 10+ countries, recorded multiple home-study programs, consulted for a wide range of companies, and done extensive personal and business coaching.
Areas of Coaching Expertise: Business, Sales, Management, Marketing, Entrepreneurial, Interviewing/Profiling, Strategic Planning, Public Speaking / Presenting, Executive Development, Team Alignment, and more.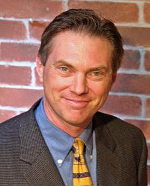 Coach/Mentor:
NLP & Hypnosis Trainer Doug O'Brien
Doug O'Brien runs a Hypnosis and NLP Training & Consulting business, "Doug O'Brien & Associates," and began his NLP career as a Master Trainer for Anthony Robbins, hosting all of Tony's seminars in NYC from 1985-1995. Since then, he's been travelling internationally, running a wide range of training courses, doing hypnosis and coaching work, and more.
Areas of Coaching Expertise: NLP, Hypnosis, Hypnotherapy, Personal and Business Coaching, Sleight of Mouth language patterns (there's nobody better in Jonathan's opinion!), and more.
Inbox Insights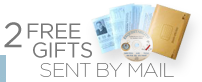 NLP gifts sent by mail:
CD & Sensory-Rich Word-List

Many NLP Practitioners are more sloppy with their thinking patterns, than they'd like to admit, or... would even notice.

Watch NLP Co-Founder Richard Bandler use NLP to eliminate Michael Strahan's phobic response to snakes -- in minutes (with Kelly Ripa bringing over a BIG snake at the end to test Michael's response). Spoiler alert: It worked ridiculously well.

No matter what skill you want to learn, no matter what fears or concerns or hesitation you may have, there are and will always be a wide range of approaches, to learning that skill.  It's important to keep that in mind when making learning choices.

Many more famous people have been trained in Ericksonian (indirect) Hypnosis and NLP than you might guess.  There are certainly far more who have strong interests here than have publically admitted so.  

On January 1, 2015, Jonathan Altfeld and 20 other co-authors released a digital book entitled "Creating Business Growth."

After six and a half great years based in central Pennsylvania, and running many courses in Washingt

What are the Four Stages of Learning?

In today's post, I share how and why an NLP Modeling project could be set up to fail, and what to do instead!

In today's post, I share a sales-closing I think you'll love, and follow that with NLP skills applied to selling, including: Sensory Acuity, Sensory Awareness, Calibration, Using Suggestions to 'plant' thoughts ethically, and other NLP language patterns!

Sales is one of the absolute best applications of NLP. Yet many salespeople well-trained in traditional models haven't taken advantage of this, usually because they're skeptical of whether or not NLP would get in the way of what they're alr
Mark Henry

Certified Hypnotherapist, Baton Rouge, LA

Bought Video : "Building Hypnotic Rapport"

Jonathan's skill builders DVDs are incredible. Learn about building hypnotic rapport by pacing and leading others breathing patterns. I synchronized my breathing with several attractive women at coffee shops and malls in the last month. Each turned their bodies toward me while I sat across a room. They gazed at me for several seconds. I felt that I connected with them on an unconscious level. I later spoke with them and were amazed at their friendliness to a complete stranger.

Eric Johnson

Mortgage Broker and Financial Coach, Bradenton, FL

Bought Audio : Metaphor Machine CDs

I've always known, as most all of you here have, that the most influential and powerful communicators relay messages on deep levels and that the power of metaphor is of paramount importance. Jonathan's treatment of the subject on the Metaphor Machine CD-set is really quite impressive. The distinctions he makes between 'isomorphic' and 'homomorphic' metaphors is really critical to development of skills in this area. Of course the 'homomorphic' metaphor structure is the one for the serious student, and Jonathan does a tremendous job of 'unpacking,' as he likes to say, the structure of an effective metaphor and laying out the formula for easy re-creation. In sum, this set is one that provides extreme traction and momentum in developing this critical skill set.

Bob Dillon

Seminar Leader, Vermont

Attended Course : Speaking Ingeniously

No matter where you perceive your skill level, there is always more. Jonathan not only cuts diamonds, he polishes them, and adds more facets."

Andy Smith

Trainer of NLP & Appreciative Inquiry, Coaching Leaders, France

Bought Audio : Metaphor Machine CDs

Jonathan Altfeld has done a first-class job of clarifying what makes a successful metaphor, and how to generate as many as you need. This CD set has given me a much better conscious understanding of how to use metaphor, and has changed the I way I teach metaphor use on my NLP Practitioner and Master Practitioner courses. Also, to my knowledge, this material is more advanced than anything else available on metaphor construction.

http://www.coachingleaders.co.uk/

David Gould

Bristol Hypnotherapy, Bristol, UK

Attended Course : Speaking Ingeniously

Of the 10+ trainers I've trained with and met, (Note, this includes Richard Bandler & John Grinder both) none have been close to his [Jonathan's] 24/7 devotion to students (especially the 'difficult' ones). For example, 90% of the time he offers bonus lessons over meals and often late into the night. His understanding of NLP is as deep as that of any trainer outside the original Santa Cruz study group. But more importantly, it's his ability to package and deliver that knowledge so that his students use it... that makes him one of the best trainers ever. This incredible ability is what Jonathan aims to teach in the Speaking Ingeniously seminar. I'll let others speak for previous HC events but I can tell you that this time he hit a perfect bulls-eye. And it was a blast! I don't remember having so much fun in an NLP training. This group was a wonderful mix of personalities. I often go into a seminar with different outcomes from the other students and Jonathan allowed us the flexibility so I could focus on what I wanted out of it. I've got more out of this seminar than all but 2 of the other 19 I've done.

http://www.deep-trance.com

Alex Dee

Investor Relations Consultant, London, UK

Attended Course : Belief Craft MP3 Set

 "Belief Craft opens your eyes to what you already know, but didn't know how you know, as well as teaching excellent skills/tools in tracking beliefs and [SoM] persuasion techniques."

Jim Rapson

NLP Trainer, Real Estate Investor, Entrepreneur, Houston, TX

Attended Course : Speaking Ingeniously

Having taken Charisma Enhancement from Bandler/Lavalle in 2002 in Mexico, I just finished Jonathan's 5-day Speaking Ingeniously course in Orlando FL. (With due respect to Richard Bandler and John LaValle:) Here's why a person should take Speaking Ingeniously instead of Charisma Enhancement. Whether you have extensive public speaking experience but want to refine your skills or are a newbie who wants to stand out from the pack from the start, this course is a must for you. Here are the reasons why I think Holographic Communication is the superior choice: (1) Extensive practice at state chaining. Few skilled established NLP trainers will disagree that state-chaining is an integral part of any well designed training. Unfortunately few trainers will provide enough TIME, PREPARATION and PRACTICE in their training to really master the skillset. Several skills comprise the art of state chaining, including anchoring, state elicitation, use of tonality, etc. Jonathan teaches IT ALL. (2) Material and drills designed to "read" your audience while presenting. Some speakers are more focused on delivering their content, and less so on their audience's response. You need to be focused on BOTH. Few trainers will address this with any real level of detail and most will not set up drills to practice it. Jonathan does BOTH. (3) Preparation and practice with language patterns designed to generate the time distortion effect for learning. This wasn't taught at my Charisma Enhancement. (4) Immediate feedback on demos. FEW TRAINERS will offer you a comprehensive verbal review of your performance DAILY both good and bad. Jonathan does both. (this is not the same as some "green" well intentioned trainer's assistant giving you their "hepfull comments"). (5)Getting your audiences's ATTENTION. This is a skill in itself- Jonathan coaches and drills students on this everyday thoroughout the training using what he calls developing a HEADLINE. Finally, this is not a complete list of all skills taught by Jonathan and there were other skills that Jonathan presented not directly related to group presentations, in response to our requests during training. He went out of his way to deliver on those.

Willie Harris, Jr.

Owner, Importer/Exporter, Seven Continents Trader,

Bought Audio : Finding Your Irresistible Voice

I started using your Irresistible Voice CD when I started my import/export company. I was getting nowhere. I had just lost the main customer of my business... my rent bills were coming due... my credit card bills were screaming at the top of their lungs... my world was about to end... Then... Something told me to listen to the CD... take your time and place your headphones on and listen to the damn CD's! I did. I then went to my next meeting waiting to test this stuff out. I walked into his office... sat down... I was told it was only going to be for ten minutes... 'we are VERY BUSY and we only have ten minutes...' And I looked at him... this guy with piles of paper on his desk... and said 'I have always wondered what it's like to work in a place such as this... Just between you and me... how do you do it?' (I lowered my voice as on the CD) And I spent the next two hours talking! And... ...closed a $13,000 account! Jonathan... do me a favor... be careful who you sell this to... take this off the market... or at least raise the price to around $1000!!!!

Drew Kennedy

Sales Professional, Entrepreneur, Dallas, TX

Attended Course : NLP Sales Wizardry

Hey, my name's Drew Kennedy, and I attended Jonathan Altfeld's NLP Sales Wizardry Program, NLP, and I didn't know what to expect. He said he was going to show a bunch of information; I've seen some trainers around the world; Jonathan blew me away. I can't stress it enough; the man was amazing. Too much information, really. 18 hours of craziness, and all kinds of stuff, it was the most amazing seminar in sales I've ever participated in. My expectations, again, they were high, because I had a lot of expectations meeting Jonathan and knowing what he was capable of, but guess what: I knew that he was going to be the man – and he blew me away. He underpromised and then he overdelivered. What suggestion would I give to other salespeople: Let him come unpack the power, people, that's all I can say to you. Just let him unpack the power. He was phenomenal. Whatever it takes for you to get here, move Heaven and Earth, and come see Jonathan; He will change your world, and unpack your power!

Andrew Hollo

Director, Workwell Consulting, Melbourne, Australia

Attended Course : Speaking Ingeniously

I run training that involves doctors, medical practice managers and nurses - all in the same room. They have vastly different backgrounds, training and models of the world. Getting them to work together - and understand each other - can be a challenge. In 2005 I did Jonathan's Speaking Ingeniously program with the expectation that my key messages would be more concise and, therefore, more easily integrated by participants in my courses. In the six months since Speaking Ingeniously, I've experimented with headlines and with spatial anchors specifically, noticing that it's now much easier to get everyone's attention in the first 5 minutes and, then, easily keep their attention throughout a lengthy training session. Since doing Speaking Ingeniously, I'm better at tracking shifts in participants and, therefore, responding fluidly as we go. I get great feedback from all the groups and I feel I expend less effort and energy. Even people who do my courses twice can't believe that they're experiencing the same material, as they get so involved each time, it's like new learning for them. Thanks Jonathan!

http://www.workwell.com.au/