Mastery InSight NLP: What's Hot & Social Media
Mastery InSight Institute on FACEBOOK
To keep track of our latest updates, please visit our page at Facebook (and remember to click LIKE! Thanks in advance and enjoy!
We use Facebook to post interesting and timely comments that don't necessarily require entire blog entries here. We look forward to connecting and engaging with you there as well as here.
Mastery InSight Institute on Twitter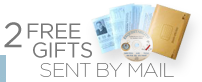 NLP gifts sent by mail:
CD & Sensory-Rich Word-List

After six and a half great years based in central Pennsylvania, and running many courses in Washingt

What are the Four Stages of Learning?

In today's post, I share how and why an NLP Modeling project could be set up to fail, and what to do instead!

In today's post, I share a sales-closing I think you'll love, and follow that with NLP skills applied to selling, including: Sensory Acuity, Sensory Awareness, Calibration, Using Suggestions to 'plant' thoughts ethically, and other NLP language patterns!

Sales is one of the absolute best applications of NLP. Yet many salespeople well-trained in traditional models haven't taken advantage of this, usually because they're skeptical of whether or not NLP would get in the way of what they're alr

Do your emotions drive you? Or do you drive your emotions?

NLP has enabled people just like you to discover that actively building, deepening, and maintaining Rapport creates stronger and more desirable results in communication settings of any kind.

NLP Insights from Animal-Training helps you learn and teach more effectively!

Relax; we're not talking about getting brain implants or strapping you into a big computer.

All of us have, at one time or another, attempted to influence another person, to no avail.  It's a universal experience to walk head-first into unresponsive stubbornness.
Todd Baumgartner

Systems Administrator, Cincinnati, OH

Attended Course : NLP Skills-Builders (course)

After attending an NLP seminar with Jonathan Altfeld, I can only use one word to describe it: amazing! Throughout the weekend, I went through a metamorphosis, leaving the cocoon of my former limited self and now knowing that I can accomplish anything I desire. My only limit now is time. I was amazed to have seen some of my limiting beliefs just fade away and snap like delicate threads. Not only did these changes take place during the seminar, but I now have the tools necessary to make other changes to any aspect of my life. I now understand that the only thing holding me back was myself! Seeing Jonathan using the skills he was teaching in real life was also a major plus. He uses everything that he is teaching all of the time. He doesn't give stop until he knows that everyone has learned what they need to know. In the past few days, since the seminar, I have developed more rapport with my family and co-workers. In the past, I would have been in a situation where meeting new people would have scared me immensely, and now, I can't wait to meet new people. My only regret is that I didn't do this sooner. If you are not living life to the fullest, then you owe it to yourself to go to one of his seminars.

Jason Knierum

Entrepreneur, Sydney, Australia

Attended Course : Speaking Ingeniously

"I very much enjoyed your seminar. Having more comfort when I talk with people makes the rapport deeper. Even though my demo is only 90 seconds, I hold longer eye contact with more potential customers, building a sense of connection. Result? Sales of my juicer product increased 30%." -

Tim O'Keefe

Web Developer & SEO Strategist, Spider Juice Technologies, Los Angeles, CA

Attended Course :

Jonathan, your K.E. Workshop is superb. I got 100% more than I ever expected. I find you engaging and a tremendous model. Your obvious respect for your attendees is admirable. What struck me the most is how fluid the 3 days were. By the 3rd day, everything easily and naturally shifts into understanding. After 1 week, I can tell you I have shifted. The models in my own life (that we worked on in exercises) have been shifting. I have come to some realizations that will be a major change in my business, ultimately allowing me to more fully enjoy my business for the reasons I started it. Thank you!

http://www.spiderjuicetechnologies.com

Alex Kravchenko

IT Consultant, New York, NY

Attended Course : Speaking Ingeniously

Consider taking Jonathan Altfeld's "Speaking Ingeniously" course. To start with, Jonathan is a very powerful public speaker himself, so even if there was nothing else to recommend about this course, just the ability to model someone who's able to deliver an amazing impromptu presentation on just about any topic I can think of is well worth the price of the workshop. What's even better, Jonathan, in addition to being a great communicator, is also a very skillful and dedicated teacher who's quite able and willing to deploy his considerable NLP skills to make his students better public speakers. Add to this a powerful "Speaking Ingeniously" model of delivering both prepared and off-the-cuff presentations and you get a hell of a training! Before the course I had some idea about spatial and tonal anchoring, as well as state-chaining in the context of public speaking. After the course, I have experience of moving people through various states while creating anchors. I also became much better at generating attention grabbing headlines. Bottom line – Jonathan delivers what he advertises and then some! I highly recommend this course to anyone who wants to improve their public speaking skills.

Matthew Newnham

Change Management Consultant, Edinburgh, UK

Attended Course :

From my perspective, context and meaning are, if not everything, a very big slice of the cake. Jonathan Altfeld's 'Knowledge Engineering' has provided me with the tools and understanding to create contextual maps of any problem, with cause, effect AND meaning. This approach is very powerful, and allowed me to create breakthrough strategies immediately, with clarity and certainty of purpose. Beyond this, Jonathan is exceptionally wise and articulate about NLP and how to use it to effect meaningful, lasting change. He is also very approachable and generous, and a pleasure to work with.

Jorge A. Colon

Attorney, Miami, FL

Attended Course : NLP Practitioner Training

Jonathan Altfeld is truly dedicated to each of his students' growth and effectiveness. His integrity, patience, and kindness are a good model for trainers, managers, and parents.

Eric Rudnick

Bought Audio :

Jonathan Altfeld has been building a reputation as a prolific NLP trainer. Knowledge Engineering is unlike many standard NLP programs. There is some use of NLP patterns, language, and hypnotic installation that one would expect in an NLP training, but that is not the focus with the K.E. program. The focus of this program seems to be training people's perceptions around understanding and influencing belief systems, and how beliefs organize into belief systems. Altfeld's style here is distinctly different than that of many other NLP trainers. He presents the material in a logical, explicit manner, with a lot of attention focused on his audience. The material is exceptional. There is some interesting information here which builds upon Robert Dilts' Sleight of Mouth work. Jonathan really shows off his skills as a highly interactive trainer with a lot of focus on his audience. People involved in very conscious modeling projects, of modeling performers of tasks that involve very intricate decision making, particularly where decisions involve multiple steps such as working with computer or financial systems stand to benefit from this program. Jonathan presents some comments about how belief systems operate in groups, which I haven't seen presented in any other public NLP material. Jonathan is clearly breaking new ground here.

Ustahi

Kosovo

Bought Audio : Knowledge Engineering

My life is really getting even more interesting, just now I finished listening one more piece of puzzle I've been missing - how to track beliefs. My belief about beliefs is that they're life itself. So why not learn everything about them? If you want a precise model of how to do it and get to know people's circuits then Knowledge Engineering is the course to study and put in immediate use. I'm soon going to become Telecoms/Computers engineer and Jonathans experience as AI expert really got me in a new world of possibilites. I'm thinking about how to use it in all the directions in my life. As a guaranteed side benefit from the course is also opening your ears and listening to what people tell you. I'm really finding this a true must skill one should have. I'd like to thank Jonathan for his way of putting the model and for his genuine interest in his customers.

Tom Minter

Entrepreneur, London, UK

Attended Course : Speaking Ingeniously

Whether you are looking to improve your speaking or to gain more of a mastery over yourself, Speaking Ingeniously is a course that will grow and stretch you beyond what you previously thought possible. With each passing day you will be amazed and inspired as you feel your skill and confidence being educed from within. In my experience Jonathan's skills as an NLP trainer are second to none, and through his masterful and outstanding techniques you will be blown away with - and left open-mouthed - at your own potential. Thank you for the great five days, I really appreciate your time and commitment to us. It was also enjoyable and memorable to spend some great time on a personal level. No doubt we will have more chances again in the future...

Zach Poitra

Entrepreneur, Portland, OR

Attended Course : "Irresistible Voice"seminar

Jonathan Altfeld is filling a much needed niche in the NLP community - training and developing the use of voice control. It is very well recognized and documented that voice control is a key element when inducing trance, persuasion, and building rapport yet Jonathan is the only trainer that offers workshops on the subject. If your voice has been a source of frustration for you, then I definitely recommend that you purchase his Irresistable Voice CDs and/or attend one of his workshops. All of Jonathan's seminars are well structured, individualized, and pragmatic. It is extremely easy and fun to learn from Jonathan.