Mastery InSight NLP: What's Hot & Social Media
Mastery InSight Institute on FACEBOOK
To keep track of our latest updates, please visit our page at Facebook (and remember to click LIKE! Thanks in advance and enjoy!
We use Facebook to post interesting and timely comments that don't necessarily require entire blog entries here. We look forward to connecting and engaging with you there as well as here.
Mastery InSight Institute on Twitter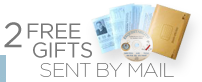 NLP gifts sent by mail:
CD & Sensory-Rich Word-List

On January 1, 2015, Jonathan Altfeld and 20 other co-authors released a digital book entitled "Creating Business Growth."

After six and a half great years based in central Pennsylvania, and running many courses in Washingt

What are the Four Stages of Learning?

In today's post, I share how and why an NLP Modeling project could be set up to fail, and what to do instead!

In today's post, I share a sales-closing I think you'll love, and follow that with NLP skills applied to selling, including: Sensory Acuity, Sensory Awareness, Calibration, Using Suggestions to 'plant' thoughts ethically, and other NLP language patterns!

Sales is one of the absolute best applications of NLP. Yet many salespeople well-trained in traditional models haven't taken advantage of this, usually because they're skeptical of whether or not NLP would get in the way of what they're alr

Do your emotions drive you? Or do you drive your emotions?

NLP has enabled people just like you to discover that actively building, deepening, and maintaining Rapport creates stronger and more desirable results in communication settings of any kind.

NLP Insights from Animal-Training helps you learn and teach more effectively!

Relax; we're not talking about getting brain implants or strapping you into a big computer.
Arlene Hoffman

Miami, FL

Attended Course : NLP Practitioner Training

Take a remarkable journey with Jonathan Altfeld to a new awakening, a new beginning, and a Bigger and Better You. The tools and techniques of the NLP™ Prac Training will elevate you higher than you ever thought you would soar. Learn, experience, grow rich in love, language, and personal success.

R.B.

Management Consultant, Michigan

Attended Course : Flirtopia DVD-set

What I got from my first two hours after Flirtopia: I sat next to a flight attendant on the way back home, & had tremendous fun chatting with her with just one outcome in mind - I wanted her to feel really good! I found myself really enjoying using what I had learned over the weekend, & I could tell that she was getting a LOT of energy out of it - even though I established early in the conversation that we were both married, just to be safe (hanky-panky is a kind of pollution I could live without right now). It was a great conversation that made me feel really connected with a person I wouldn't ordinarily talk to, but the great part happened as we were getting off the plane. She reached in her bag & took out her book of frequent flyer coupons (the kind they give passengers when they want to appease them) she had, & very generously gave them to me - every single one. I was blown away! So I got at least 25,000 frequent flier miles out of my first two hours after the training - & I made this woman very happy in the bargain! What a hoot! I wanted you to know that I really enjoyed the company of the instructors & assistants. They were all tremendous, & really added a lot to the learning. As I left the hotel Sunday evening, I thought to myself that these are the kind of people I really enjoy having in my life. Generous, helpful, skilled & fun-loving are words that come to my mind to describe the members of your team.

David Gould

Bristol Hypnotherapy, Bristol, UK

Attended Course : Speaking Ingeniously

Of the 10+ trainers I've trained with and met, (Note, this includes Richard Bandler & John Grinder both) none have been close to his [Jonathan's] 24/7 devotion to students (especially the 'difficult' ones). For example, 90% of the time he offers bonus lessons over meals and often late into the night. His understanding of NLP is as deep as that of any trainer outside the original Santa Cruz study group. But more importantly, it's his ability to package and deliver that knowledge so that his students use it... that makes him one of the best trainers ever. This incredible ability is what Jonathan aims to teach in the Speaking Ingeniously seminar. I'll let others speak for previous HC events but I can tell you that this time he hit a perfect bulls-eye. And it was a blast! I don't remember having so much fun in an NLP training. This group was a wonderful mix of personalities. I often go into a seminar with different outcomes from the other students and Jonathan allowed us the flexibility so I could focus on what I wanted out of it. I've got more out of this seminar than all but 2 of the other 19 I've done.

http://www.deep-trance.com

Chris Fiala

Marketing Consultant, Clearwater, FL

Attended Course : Speaking Ingeniously

"I very much enjoyed your seminar. Having more comfort when I talk with people makes the rapport deeper. Even though my demo is only 90 seconds, I hold longer eye contact with more potential customers, building a sense of connection. Result? Sales of my juicer product increased 30%." -

Peter Freeth

London, UK

Attended Course : Belief Craft MP3 Set

Less than 5 hours after the end of Jonathan's KE course in London I'm visualising extensive and complex belief systems hidden within language - and keeping up a 'full time' conversation at the same time. Why is this useful? In the past I may have gotten to a strategy and thought 'I'm done' whereas now I hear and see the whole complex structure. Key decision points and` behaviours are emerging which are many times more complete, powerful and elegant than anything I would have arrived at previously through standard 'strategy elicitation'. Before today, I knew people who I thought were complex, now I know that they're no more complex than anyone else, they just hide their beliefs better. This means that I know that I can now choose to work with everybody rather than just the 'easy people'. I am now creating subtle and elegant interventions without thinking about it and I know how much that is going to benefit me more and more over time. And I had a great time too!

Sara Wiseman

Author of "Writing the Divine," "Your Psychic Child", & "The Intuitive Path", Portland, OR

Attended Course : Speaking Ingeniously

Very few can do what Jonathan does! A true master teacher of NLP and inspired public speaking, he takes complex concepts and teaches them in a way so that you not only understand them intellectually, but absorb them at a deeper level. The result? What you've learned is there when you need it: with clients, for teaching and presenting, for speaking to audiences of all sizes. Highly recommended!

http://www.sarawiseman.com

G.A.

Sydney, Australia

Bought Audio : Finding Your Irresistible Voice

After reviewing your CDs I started realising how applicable it was in creating a new improved voice range. I realised that with very little effort people were listening attentively to me, even in crowded places and in places where machinery is constantly running. My workmates noticed it too, dropping comments as to how 'agreeable' it was to listen to my opinions, and how much more rapport was noticeable! My new girlfriend also refers to my voice as to one of my good qualities, which -- in combination with my other NLP techniques -- makes for my voice a seductive weapon of choice. I am recommending it to my friends. Thanks!

Andy Smith

Trainer of NLP & Appreciative Inquiry, Coaching Leaders, France

Bought Audio : Metaphor Machine CDs

Jonathan Altfeld has done a first-class job of clarifying what makes a successful metaphor, and how to generate as many as you need. This CD set has given me a much better conscious understanding of how to use metaphor, and has changed the I way I teach metaphor use on my NLP Practitioner and Master Practitioner courses. Also, to my knowledge, this material is more advanced than anything else available on metaphor construction.

http://www.coachingleaders.co.uk/

Howard Sweeney

Denver, CO

Attended Course : "Irresistible Voice"seminar

Jonathan Altfeld's Irresistible Voice Workshop is one of the most impactful trainings that I have ever experienced. In just the first few minutes of the workshop, Jonathan was able to provide both me and all of my fellow participants with instant, dramatic, and positive results in finding our true voices and having us start using them fully as quality instruments of clarity and communication. Jonathan utilized his significant training skills and unique technology to guide me to a much more pleasing and expressive voice in only three fun-filled days. Now, after the "feel good" of most training and workshops has long passed, I find that (thanks to Jonathan) I am continuing to improve my new-found voice skills on a daily basis. Jonathan provided me with a solid foundation to automatically make effortless and continuous improvements in my voice. Other folks are now complementing me on my voice - that's certainly a new experience for me! Jonathan didn't stop with simply having me sound much better. He amped it up with fun exercises where I learned exactly how to use my new-found richer sounding voice and use my words to communicate much more effectively and produce positive results in others. With short, fun, and creative exercises, Jonathan taught me life-changing speaking skills that will only get better and better, auto-magically. Jonathan's personalized one-on-one coaching helped me achieve results that I truly did not think would be possible in just 3 days. I cannot begin to express my profound thanks to Jonathan for the life-changing skills he instilled in me in just a few short days. If you are interested in a much better sounding voice that will have positive and life-changing impact, sign up now and make sure you are one of the fortunate folks to attend Jonathan's Irresistible Voice Workshop.

Bob Anzlovar

IT Consultant, Denver, CO

Attended Course : "Irresistible Voice"seminar

I've trained with Jonathan twice now. If you want whizbang magick but don't mind not necessarily knowing how it happens, there are lots of folks who provide that. If you want nuts and bolts and understanding of exactly how they go together, Jonathan is good for that. I recommend him for anyone who wants to know what really happened at that other seminar! Thanks for the weekend!