Mastery InSight NLP: What's Hot & Social Media
Mastery InSight Institute on FACEBOOK
To keep track of our latest updates, please visit our page at Facebook (and remember to click LIKE! Thanks in advance and enjoy!
We use Facebook to post interesting and timely comments that don't necessarily require entire blog entries here. We look forward to connecting and engaging with you there as well as here.
Mastery InSight Institute on Twitter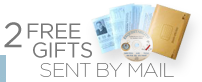 NLP gifts sent by mail:
CD & Sensory-Rich Word-List

After six and a half great years based in central Pennsylvania, and running many courses in Washingt

What are the Four Stages of Learning?

In today's post, I share how and why an NLP Modeling project could be set up to fail, and what to do instead!

In today's post, I share a sales-closing I think you'll love, and follow that with NLP skills applied to selling, including: Sensory Acuity, Sensory Awareness, Calibration, Using Suggestions to 'plant' thoughts ethically, and other NLP language patterns!

Sales is one of the absolute best applications of NLP. Yet many salespeople well-trained in traditional models haven't taken advantage of this, usually because they're skeptical of whether or not NLP would get in the way of what they're alr

Do your emotions drive you? Or do you drive your emotions?

NLP has enabled people just like you to discover that actively building, deepening, and maintaining Rapport creates stronger and more desirable results in communication settings of any kind.

NLP Insights from Animal-Training helps you learn and teach more effectively!

Relax; we're not talking about getting brain implants or strapping you into a big computer.

All of us have, at one time or another, attempted to influence another person, to no avail.  It's a universal experience to walk head-first into unresponsive stubbornness.
Jorge A. Colon

Attorney, Miami, FL

Attended Course : NLP Practitioner Training

Jonathan Altfeld is truly dedicated to each of his students' growth and effectiveness. His integrity, patience, and kindness are a good model for trainers, managers, and parents.

Mark Hopkins

Tampa, FL

Attended Course : Persuasion Summit

If you think you know persuasion, you might be right, but what you know -- you [may be] doing wrong. Chris & Jonathan teach you how to direct people's attention to what they want. That leaves you -- to give it to them.

Cesar Gutierrez

New York, NY

Bought Audio : Finding Your Irresistible Voice

People are now initiating conversations with me about trivial things just to hear my voice. For example, 'what kind of headset do I use with my cellphone?' Really, who asks people what kind of headset do they use?! A co-worker who ordinarily only talks to me only when she has to, asked me 'what time did I get off work and where do I live?' I won't say what happened after that! Results include: (1) My requests are happily granted and sometimes a little extra is thrown in for no reason. (2) I'm instantly diffusing tense and escalated situations. (3) I have increased acuity in my other senses. (4) A co-worker admitted to daydreaming while I was talking to her. One co-worker expressed a bit of jealousy because another co-worker now wants to talk to me more than they want to talk to them. If that's not irresistible, I don't know what is!! I'm usually reserved and speak only when spoken to, however, with these new techniques I find myself looking for opportunities to speak so I can practice and refine my skills. People join conversations I'm in, More people are expressing interest in my website when I use the Embedded Command technique, etc. This is just a small example, Jonathan. Keep up the good work!

Tom Olson

Maryland

Attended Course : NLP Skills-Builders (course)

Thank you for such a wonderful and powerful introduction to NLP. I must admit that Friday night, I was feeling a mix of excitement and skepticism. Although I had already read three books on NLP, I still needed proof. I needed someone to show me that NLP was for real, and show me, you did. The skeptical voice in the back of my head was quickly quelled. I appreciate the openness and respect you exhibited to the attendees through out the entire three days. But most of all it was fun, and for me, an adventure. I do plan to continue this adventure with additional training. Thanks again for pointing out the possibilities. You are a great trainer and I look forward to training with you in the future.

Todd Baumgartner

Systems Administrator, Cincinnati, OH

Attended Course : NLP Skills-Builders (course)

After attending an NLP seminar with Jonathan Altfeld, I can only use one word to describe it: amazing! Throughout the weekend, I went through a metamorphosis, leaving the cocoon of my former limited self and now knowing that I can accomplish anything I desire. My only limit now is time. I was amazed to have seen some of my limiting beliefs just fade away and snap like delicate threads. Not only did these changes take place during the seminar, but I now have the tools necessary to make other changes to any aspect of my life. I now understand that the only thing holding me back was myself! Seeing Jonathan using the skills he was teaching in real life was also a major plus. He uses everything that he is teaching all of the time. He doesn't give stop until he knows that everyone has learned what they need to know. In the past few days, since the seminar, I have developed more rapport with my family and co-workers. In the past, I would have been in a situation where meeting new people would have scared me immensely, and now, I can't wait to meet new people. My only regret is that I didn't do this sooner. If you are not living life to the fullest, then you owe it to yourself to go to one of his seminars.

Alex Dee

Investor Relations Consultant, London, UK

Attended Course : Belief Craft MP3 Set

 "Belief Craft opens your eyes to what you already know, but didn't know how you know, as well as teaching excellent skills/tools in tracking beliefs and [SoM] persuasion techniques."

Paul Bielby

Cruise Ship Art Auctioneer, Ontario, Canada

Attended Course : Speaking Ingeniously

"I am an art auctioneer. Before I took Jonathan's course in May 2005, I was making pretty good money, but right afterwards, my monthly income literally doubled! To me that makes what I spent taking the course a bargain in the extreme. I only wish I'd known about it [earlier]!"

Tim O'Keefe

Web Developer & SEO Strategist, Spider Juice Technologies, Los Angeles, CA

Attended Course :

Jonathan, your K.E. Workshop is superb. I got 100% more than I ever expected. I find you engaging and a tremendous model. Your obvious respect for your attendees is admirable. What struck me the most is how fluid the 3 days were. By the 3rd day, everything easily and naturally shifts into understanding. After 1 week, I can tell you I have shifted. The models in my own life (that we worked on in exercises) have been shifting. I have come to some realizations that will be a major change in my business, ultimately allowing me to more fully enjoy my business for the reasons I started it. Thank you!

http://www.spiderjuicetechnologies.com

Chris Fiala

Marketing Consultant, Clearwater, FL

Attended Course : Speaking Ingeniously

"I very much enjoyed your seminar. Having more comfort when I talk with people makes the rapport deeper. Even though my demo is only 90 seconds, I hold longer eye contact with more potential customers, building a sense of connection. Result? Sales of my juicer product increased 30%." -

Kevin Hill

Norwich, UK

Bought Audio : Metaphor Machine CDs

The material is presented clearly and cleanly, the technique is deceptively simple. It seems easy to start using the technique to create useful metaphors immediately, with the exciting prospect that with practice and imagination the same technique is capable of delivering really masterful results. It is completely focused on this one technique, there is no waffle and no distraction from the desired outcome. Jonathan gives the unconscious mind a clear step by step process to understand and then works at embedding the learning unconsciously, and for me this seems to work brilliantly. It seems that when I use the step by step process (the conscious bit) the results at each step "just come to me" (the unconscious bit) and the end result just seems to work. ... Overall, I'm delighted with "The Metaphor Machine". I've got plenty of NLP stuff on my MP3 player that helps me access positive states but this material is sharply focused on one sophisticated and powerful techique and it delivers practical results immediately. By far the best example of NLP training on disc that I've come across so far.