Mastery InSight NLP: What's Hot & Social Media
Mastery InSight Institute on FACEBOOK
To keep track of our latest updates, please visit our page at Facebook (and remember to click LIKE! Thanks in advance and enjoy!
We use Facebook to post interesting and timely comments that don't necessarily require entire blog entries here. We look forward to connecting and engaging with you there as well as here.
Mastery InSight Institute on Twitter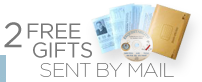 NLP gifts sent by mail:
CD & Sensory-Rich Word-List

After six and a half great years based in central Pennsylvania, and running many courses in Washingt

What are the Four Stages of Learning?

In today's post, I share how and why an NLP Modeling project could be set up to fail, and what to do instead!

In today's post, I share a sales-closing I think you'll love, and follow that with NLP skills applied to selling, including: Sensory Acuity, Sensory Awareness, Calibration, Using Suggestions to 'plant' thoughts ethically, and other NLP language patterns!

Sales is one of the absolute best applications of NLP. Yet many salespeople well-trained in traditional models haven't taken advantage of this, usually because they're skeptical of whether or not NLP would get in the way of what they're alr

Do your emotions drive you? Or do you drive your emotions?

NLP has enabled people just like you to discover that actively building, deepening, and maintaining Rapport creates stronger and more desirable results in communication settings of any kind.

NLP Insights from Animal-Training helps you learn and teach more effectively!

Relax; we're not talking about getting brain implants or strapping you into a big computer.

All of us have, at one time or another, attempted to influence another person, to no avail.  It's a universal experience to walk head-first into unresponsive stubbornness.
Tom Olson

Maryland

Attended Course : NLP Skills-Builders (course)

Thank you for such a wonderful and powerful introduction to NLP. I must admit that Friday night, I was feeling a mix of excitement and skepticism. Although I had already read three books on NLP, I still needed proof. I needed someone to show me that NLP was for real, and show me, you did. The skeptical voice in the back of my head was quickly quelled. I appreciate the openness and respect you exhibited to the attendees through out the entire three days. But most of all it was fun, and for me, an adventure. I do plan to continue this adventure with additional training. Thanks again for pointing out the possibilities. You are a great trainer and I look forward to training with you in the future.

Lyndell Carey

Financial Advisor, Coach/Facilitator,, Dynamic Mind, Port Charlotte, FL

Attended Course : Speaking Ingeniously

"This course is the best integration & application of NLP techniques I have ever experienced. Jonathan is masterful in his ability to help you with your unique speaking & presenting problems. He essentially creates a custom "model" for each participant's presentation success based on your needs, style & goals. "

http://dynamicmind.net

Crystal Spring

NLP Practitioner & Reiki Master,

Attended Course : NLP Practitioner Training

Once again Jonathan has completed a training and brought us all to a beautiful crescendo, ascension of skills, clarity, and directed us in reframing the hovering hesitant past to a powerful present which is future-paced and has maximal integration. Thank you Jonathan.

Jamie Smart

Trainer, Entrepreneur, Salad, Leicester, UK

Attended Course : NLP Skills-Builders (course)

(Written in 1999) Thanks a lot for an excellent course - I learned a lot and was grateful for your openness in explaining the how behind the teaching as well as the course material. I really appreciated the 1-to-1 work, and enjoyed the SoM work immensely (more next time please!). Thanks for an excellent weekend, and I'll look forward to your next trip to the UK. Thanks & regards!

http://www.saladltd.co.uk

Rosie O'Hara

NLP Trainer, NLP Highland, Edinburgh, Scotlan

Attended Course : Linguistic Wizardry

I thoroughly enjoyed Jonathan's Linguistic Wizardry in November 2006 in Glasgow, Jonathan's humour and at times subtle directness is charming and enables great learning. I experienced these 3 days and his evening sessions both as a participant and sometimes from a trainer's perspective. The courses gave me more insight into myself (which NLP always does!), as well as more info, and exciting and useful NLP to bring to my own trainees, trainers and clients, as well as my own life. Jonathan's voice and careful testing of the waters in respect of humour are also delightful. And I met some great people. He's really worth the money, go for it, enjoy it and learn.

http://www.nlphighland.co.uk

Jay Cataldo

Bought Video : Persuasion Summit

I have a heavy background in NLP and sales persuasion and I haven't seen Chris' material anywhere else. I think that the people who already have an NLP background will benefit the most from his tapes; because you can use everything you already know and combine it with his [higher-level] strategies. Chris's teaching style reminds me of Richard Bandler's in the way that he uses countless stories to make points and get you to think outside the box. I think his entire plan was just to get you to shift your awareness and start thinking differently. My biggest epiphany came when Chris went into tremendous detail about perceptual characters and how to install custom criteria. After watching the videos, it finally clicked in my head and I truly feel it is one of the most useful principles I have ever learned. ESPECIALLY in the area of personal relationships. Light bulbs have been going off in my head for the last couple days now over this stuff. The Persuasion summit videos are about installing a framework so you can generate your own techniques in whatever context you need to. If you're willing to invest some time, this can easily be one of the best investments you will ever make. You can use his system in conjunction with any `techniques" you are using now. Like I said before, I think people with a strong NLP background will benefit the most from these tapes, because they are already used to installing new tools in their subconscious to obtain unconscious competency, among other reasons.

Claudio Sennhauser

Demo Coach and Author of "Giving Memorable Product Demos", Thailand

Bought Audio : Automatic Yes CD-set

In this program, Jonathan teaches how to elicit and influence emotional states in elegant and natural ways. Although the program focuses on one-on-one communication, all of the skills and knowledge taught can be applied to product demonstrations and group presentations as well. In the Sample Track from CD 1, Jonathan says: "Lead your audience to an Action State in a way that aligns with their values and beliefs." That sums up what you will get from the program: the ability to elicit and influence emotional states in your audience. You will learn how to lead someone from an Encounter State to an Action State through the chaining of smaller state changes in between. This is a skill that will set you apart from other presenters. Thinking about how your audience will feel will most certainly help you add great stories, and sequence them for maximum impact. For me, this program is a keeper! I recommend it to any product demonstrator as a secret weapon. Armed with it, you will be able to elicit and change the emotional states of your audience with elegance. I consider this the main ingredient that will lead to truly memorable demos.

http://sennhauser.com/

Silke Scheidereiter

Germany

Attended Course : NLP Skills-Builders (course)

Great, great, great! Thank you so much for helping me to find out more about what I've already been doing well, unconsciously! This was exactly what I needed to take my NLP skills "out there" and to the next level... and beyond! And thank you for opening up a whole new world full of miracles & adventure. Now I'm ready to explore! My main goal in this seminar was to find a way to integrate NLP more into my day-to-day life. In the past I sometimes got frustrated because I felt that I learned something very valuable and never got around to using it - at least not in a way I could verify to myself. It was as if a connection was missing between what I knew theoretically and what I actually DID. That's changed! Not only am I now using my NLP™ skills... I can't even turn it off anymore!! I've become an active player in this game - and I love it! Just the other day I got a glimpse of what really effective communication feels like. I had an appointment with a guy who definetely was in a less-than-positive state and who had no intention of giving me what I wanted -- and I got my way!! I was in the right state, alert, got my language spot on (...did I tell you that I love sleight of mouth?), had the tonality right, paced and then led led led led him to feeling great about my demands... WOW... talking about flow!!! Thank you, Jonathan, for sharing your knowledge! And thank you for blowing my limiting beliefs apart once more...!

Andy Smith

Trainer of NLP & Appreciative Inquiry, Coaching Leaders, France

Bought Audio : Metaphor Machine CDs

Jonathan Altfeld has done a first-class job of clarifying what makes a successful metaphor, and how to generate as many as you need. This CD set has given me a much better conscious understanding of how to use metaphor, and has changed the I way I teach metaphor use on my NLP Practitioner and Master Practitioner courses. Also, to my knowledge, this material is more advanced than anything else available on metaphor construction.

http://www.coachingleaders.co.uk/

Matthew Newnham

Change Management Consultant, Edinburgh, UK

Attended Course :

From my perspective, context and meaning are, if not everything, a very big slice of the cake. Jonathan Altfeld's 'Knowledge Engineering' has provided me with the tools and understanding to create contextual maps of any problem, with cause, effect AND meaning. This approach is very powerful, and allowed me to create breakthrough strategies immediately, with clarity and certainty of purpose. Beyond this, Jonathan is exceptionally wise and articulate about NLP and how to use it to effect meaningful, lasting change. He is also very approachable and generous, and a pleasure to work with.