Mastery InSight NLP: What's Hot & Social Media
Mastery InSight Institute on FACEBOOK
To keep track of our latest updates, please visit our page at Facebook (and remember to click LIKE! Thanks in advance and enjoy!
We use Facebook to post interesting and timely comments that don't necessarily require entire blog entries here. We look forward to connecting and engaging with you there as well as here.
Mastery InSight Institute on Twitter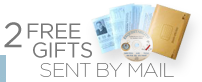 NLP gifts sent by mail:
CD & Sensory-Rich Word-List

After six and a half great years based in central Pennsylvania, and running many courses in Washingt

What are the Four Stages of Learning?

In today's post, I share how and why an NLP Modeling project could be set up to fail, and what to do instead!

In today's post, I share a sales-closing I think you'll love, and follow that with NLP skills applied to selling, including: Sensory Acuity, Sensory Awareness, Calibration, Using Suggestions to 'plant' thoughts ethically, and other NLP language patterns!

Sales is one of the absolute best applications of NLP. Yet many salespeople well-trained in traditional models haven't taken advantage of this, usually because they're skeptical of whether or not NLP would get in the way of what they're alr

Do your emotions drive you? Or do you drive your emotions?

NLP has enabled people just like you to discover that actively building, deepening, and maintaining Rapport creates stronger and more desirable results in communication settings of any kind.

NLP Insights from Animal-Training helps you learn and teach more effectively!

Relax; we're not talking about getting brain implants or strapping you into a big computer.

All of us have, at one time or another, attempted to influence another person, to no avail.  It's a universal experience to walk head-first into unresponsive stubbornness.
R.B.

Management Consultant, Michigan

Attended Course : Flirtopia DVD-set

What I got from my first two hours after Flirtopia: I sat next to a flight attendant on the way back home, & had tremendous fun chatting with her with just one outcome in mind - I wanted her to feel really good! I found myself really enjoying using what I had learned over the weekend, & I could tell that she was getting a LOT of energy out of it - even though I established early in the conversation that we were both married, just to be safe (hanky-panky is a kind of pollution I could live without right now). It was a great conversation that made me feel really connected with a person I wouldn't ordinarily talk to, but the great part happened as we were getting off the plane. She reached in her bag & took out her book of frequent flyer coupons (the kind they give passengers when they want to appease them) she had, & very generously gave them to me - every single one. I was blown away! So I got at least 25,000 frequent flier miles out of my first two hours after the training - & I made this woman very happy in the bargain! What a hoot! I wanted you to know that I really enjoyed the company of the instructors & assistants. They were all tremendous, & really added a lot to the learning. As I left the hotel Sunday evening, I thought to myself that these are the kind of people I really enjoy having in my life. Generous, helpful, skilled & fun-loving are words that come to my mind to describe the members of your team.

Tom Olson

Maryland

Attended Course : NLP Skills-Builders (course)

Thank you for such a wonderful and powerful introduction to NLP. I must admit that Friday night, I was feeling a mix of excitement and skepticism. Although I had already read three books on NLP, I still needed proof. I needed someone to show me that NLP was for real, and show me, you did. The skeptical voice in the back of my head was quickly quelled. I appreciate the openness and respect you exhibited to the attendees through out the entire three days. But most of all it was fun, and for me, an adventure. I do plan to continue this adventure with additional training. Thanks again for pointing out the possibilities. You are a great trainer and I look forward to training with you in the future.

Richard Stokes

London, UK

Attended Course : "Irresistible Voice"seminar

I attended Jonathan Altfeld's Irresistible Voice workshop about a year ago. I was extremely impressed at the time, but didn't want to post a review until I'd had a chance to experience the difference that it made in practice. [...] The starting point of the transformation was the use of various pieces of electronic amplification equipment. What this does is allow you to hear yourself as others hear you, in real time. ... Using the PA equipment is the first step to revealing our true voice. The result for me was a revelation - I have a good voice, but I'd just never heard it before. The workshop was interspersed with the opportunity to try out specific drills, a bit like circuit training, in groups of 2 or 3 people. Speaking to a rhythmic click track, speaking lying on the floor with books balanced on the belly, and a laptop with a speech analyser. All ways of generating feedback based on external indications, which we could then experiment with. For me, this was the magic of the workshop, the bringing to the surface of what was previously been hidden, where it could be experimented with. Another great feature of the workshop was the regular coaching by Jonathan, in front of the group. I wanted to be able to project my voice without shouting, so as to reach someone sitting 20 rows back. Jonathan made small adjustments to the way I held my head, a tilt of maybe half an inch or so, and the effect was noticeable and immediate. All of Jonathan's coaching and interventions were directed to specific outcomes that each person wanted. Shortly afterwards, I joined a public speaking club in order to be able to put into practice what I'd learned, speaking to groups of 30-40 people. The feedback I got right from the start was consistently that I have a great speaking voice, and that it was clear that I was an experienced speaker. I'd highly recommend this course.

Paul Bielby

Cruise Ship Art Auctioneer, Ontario, Canada

Attended Course : Speaking Ingeniously

"I am an art auctioneer. Before I took Jonathan's course in May 2005, I was making pretty good money, but right afterwards, my monthly income literally doubled! To me that makes what I spent taking the course a bargain in the extreme. I only wish I'd known about it [earlier]!"

Cesar Gutierrez

New York, NY

Bought Audio : Finding Your Irresistible Voice

Hope you and yours are doing well. I just wanted to share this recent compliment I received about my voice from a young lady I just met. "I also think you have a very nice voice. I would like to hear it some more." This of course led to us exchanging numbers and a potential relationship. So, with that said, when is "Irresistible Voice 2" coming out!? Thanks again for making a product that exceeds expectations.

Cesar Gutierrez

New York, NY

Bought Audio : Finding Your Irresistible Voice

People are now initiating conversations with me about trivial things just to hear my voice. For example, 'what kind of headset do I use with my cellphone?' Really, who asks people what kind of headset do they use?! A co-worker who ordinarily only talks to me only when she has to, asked me 'what time did I get off work and where do I live?' I won't say what happened after that! Results include: (1) My requests are happily granted and sometimes a little extra is thrown in for no reason. (2) I'm instantly diffusing tense and escalated situations. (3) I have increased acuity in my other senses. (4) A co-worker admitted to daydreaming while I was talking to her. One co-worker expressed a bit of jealousy because another co-worker now wants to talk to me more than they want to talk to them. If that's not irresistible, I don't know what is!! I'm usually reserved and speak only when spoken to, however, with these new techniques I find myself looking for opportunities to speak so I can practice and refine my skills. People join conversations I'm in, More people are expressing interest in my website when I use the Embedded Command technique, etc. This is just a small example, Jonathan. Keep up the good work!

Jimmy McIntyre

Newcastle, UK

Bought Audio : Finding Your Irresistible Voice

I am delighted to say, that since I recieved the irresistible voice CD-set, listened to and utilized the techniques suggested, I've noticed tremendous results. I am a student, but I work part time as a salesman (over the telephone) as well, and almost immediately noticed stronger response potential from customers, and seemingly more attention being paid to what I have to say by friends and family. Although I was aware of embedded commands through my knowledge of hypnotic language patterns, I had no idea how to utilize them. That was, until I received the CD-set. Now I use them Frequently and notice outstanding results. Anyone who wants to improve their voice quality and gain other peoples attention, I would certainly buy the Irresistible Voice CD-set. Thank you Jonathon, I hope to see you in the future.

Marcus Inoue

San Diego, CA

Bought Audio : Finding Your Irresistible Voice

  Jonathan Altfeld speaks the pleasant truth with his "Finding Your Irresistible Voice" CD set. To my enjoyment, the exercises have improved the quality of my voice. I practiced the techniques that I learned from Jonathan on my brother. In the past, it was difficult to keep his attention due to my monotone voice, but recently when I spoke with my brother, I had his complete attention.

Claudio Sennhauser

Demo Coach and Author of "Giving Memorable Product Demos", Thailand

Bought Audio : Finding Your Irresistible Voice

Your 'Finding Your Irresistible Voice' 2-CD set [...] really gives me the tools & knowledge to IMPROVE my voice... no matter what level. Just learning about how to develop a dual-tone voice is worth the money for the whole set! I especially like your dynamic presentation of the material - your good mood really comes through.... A definite must in the library of any NLP student!

http://sennhauser.com/

Brian Mertins

Bought Audio : Metaphor Machine CDs

Metaphor was one of the skills that originally attracted me to NLP, but after reading books and attending seminars I still didn't understand how to generate it. The best thing about the Metaphor Machine is that it lays the process out in clear and easy to understand steps so that you can truly understand how to generate effective metaphorical contexts. I found the second part of actually utilizing the metaphorical context to generate the desired effect to be less concrete, but Jonathan gives numerous examples and then a really wild demonstration that shows where you might take it as you practice... Great Product.