Mastery InSight NLP: What's Hot & Social Media
Mastery InSight Institute on FACEBOOK
To keep track of our latest updates, please visit our page at Facebook (and remember to click LIKE! Thanks in advance and enjoy!
We use Facebook to post interesting and timely comments that don't necessarily require entire blog entries here. We look forward to connecting and engaging with you there as well as here.
Mastery InSight Institute on Twitter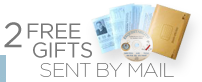 NLP gifts sent by mail:
CD & Sensory-Rich Word-List

After six and a half great years based in central Pennsylvania, and running many courses in Washingt

What are the Four Stages of Learning?

In today's post, I share how and why an NLP Modeling project could be set up to fail, and what to do instead!

In today's post, I share a sales-closing I think you'll love, and follow that with NLP skills applied to selling, including: Sensory Acuity, Sensory Awareness, Calibration, Using Suggestions to 'plant' thoughts ethically, and other NLP language patterns!

Sales is one of the absolute best applications of NLP. Yet many salespeople well-trained in traditional models haven't taken advantage of this, usually because they're skeptical of whether or not NLP would get in the way of what they're alr

Do your emotions drive you? Or do you drive your emotions?

NLP has enabled people just like you to discover that actively building, deepening, and maintaining Rapport creates stronger and more desirable results in communication settings of any kind.

NLP Insights from Animal-Training helps you learn and teach more effectively!

Relax; we're not talking about getting brain implants or strapping you into a big computer.

All of us have, at one time or another, attempted to influence another person, to no avail.  It's a universal experience to walk head-first into unresponsive stubbornness.
Mark Henry

Certified Hypnotherapist, Baton Rouge, LA

Bought Video : "Building Hypnotic Rapport"

Jonathan's skill builders DVDs are incredible. Learn about building hypnotic rapport by pacing and leading others breathing patterns. I synchronized my breathing with several attractive women at coffee shops and malls in the last month. Each turned their bodies toward me while I sat across a room. They gazed at me for several seconds. I felt that I connected with them on an unconscious level. I later spoke with them and were amazed at their friendliness to a complete stranger.

G.A.

Sydney, Australia

Bought Audio : Finding Your Irresistible Voice

After reviewing your CDs I started realising how applicable it was in creating a new improved voice range. I realised that with very little effort people were listening attentively to me, even in crowded places and in places where machinery is constantly running. My workmates noticed it too, dropping comments as to how 'agreeable' it was to listen to my opinions, and how much more rapport was noticeable! My new girlfriend also refers to my voice as to one of my good qualities, which -- in combination with my other NLP techniques -- makes for my voice a seductive weapon of choice. I am recommending it to my friends. Thanks!

Richard Stokes

London, UK

Attended Course : "Irresistible Voice"seminar

I attended Jonathan Altfeld's Irresistible Voice workshop about a year ago. I was extremely impressed at the time, but didn't want to post a review until I'd had a chance to experience the difference that it made in practice. [...] The starting point of the transformation was the use of various pieces of electronic amplification equipment. What this does is allow you to hear yourself as others hear you, in real time. ... Using the PA equipment is the first step to revealing our true voice. The result for me was a revelation - I have a good voice, but I'd just never heard it before. The workshop was interspersed with the opportunity to try out specific drills, a bit like circuit training, in groups of 2 or 3 people. Speaking to a rhythmic click track, speaking lying on the floor with books balanced on the belly, and a laptop with a speech analyser. All ways of generating feedback based on external indications, which we could then experiment with. For me, this was the magic of the workshop, the bringing to the surface of what was previously been hidden, where it could be experimented with. Another great feature of the workshop was the regular coaching by Jonathan, in front of the group. I wanted to be able to project my voice without shouting, so as to reach someone sitting 20 rows back. Jonathan made small adjustments to the way I held my head, a tilt of maybe half an inch or so, and the effect was noticeable and immediate. All of Jonathan's coaching and interventions were directed to specific outcomes that each person wanted. Shortly afterwards, I joined a public speaking club in order to be able to put into practice what I'd learned, speaking to groups of 30-40 people. The feedback I got right from the start was consistently that I have a great speaking voice, and that it was clear that I was an experienced speaker. I'd highly recommend this course.

Matthew Newnham

Change Management Consultant, Edinburgh, UK

Attended Course :

From my perspective, context and meaning are, if not everything, a very big slice of the cake. Jonathan Altfeld's 'Knowledge Engineering' has provided me with the tools and understanding to create contextual maps of any problem, with cause, effect AND meaning. This approach is very powerful, and allowed me to create breakthrough strategies immediately, with clarity and certainty of purpose. Beyond this, Jonathan is exceptionally wise and articulate about NLP and how to use it to effect meaningful, lasting change. He is also very approachable and generous, and a pleasure to work with.

Jay Cataldo

Bought Video : Persuasion Summit

I have a heavy background in NLP and sales persuasion and I haven't seen Chris' material anywhere else. I think that the people who already have an NLP background will benefit the most from his tapes; because you can use everything you already know and combine it with his [higher-level] strategies. Chris's teaching style reminds me of Richard Bandler's in the way that he uses countless stories to make points and get you to think outside the box. I think his entire plan was just to get you to shift your awareness and start thinking differently. My biggest epiphany came when Chris went into tremendous detail about perceptual characters and how to install custom criteria. After watching the videos, it finally clicked in my head and I truly feel it is one of the most useful principles I have ever learned. ESPECIALLY in the area of personal relationships. Light bulbs have been going off in my head for the last couple days now over this stuff. The Persuasion summit videos are about installing a framework so you can generate your own techniques in whatever context you need to. If you're willing to invest some time, this can easily be one of the best investments you will ever make. You can use his system in conjunction with any `techniques" you are using now. Like I said before, I think people with a strong NLP background will benefit the most from these tapes, because they are already used to installing new tools in their subconscious to obtain unconscious competency, among other reasons.

Anand Rao

London, UK

Attended Course : Belief Craft Seminar

"I thoroughly enjoyed the training which has helped me to fill in a tremendously powerful area of skill in NLP, that I had previously avoided by thinking it was going to take too much effort to learn. Combining [SoM] with KE gives a context in which to precisely use language patterns."

Chris Arellano

North Carolina

Attended Course : NLP Practitioner Training

Through this experience, I've gathered many things that I did not have before. I am able to see things, and see them from new perspectives. I have learned and am still learning how to improve both myself as well as those with whom I come in contact. Things I have just described are somewhat vague in description yet very profound to me. I owe much of this trance-formation to Jon for providing the tools and facilitating the use of these new tools in a positive direction. Thank you.

Robert Bradford

Author & CEO, CSSP, Ann Arbor, MI

Hired Training : Bespoke In-house Training

"Jonathan is a superb trainer with a deep understanding of his subject. His work developing the skills of my team has continued to add value over time."

http://cssp.com

Paul Bielby

Cruise Ship Art Auctioneer, Ontario, Canada

Attended Course : Speaking Ingeniously

"I am an art auctioneer. Before I took Jonathan's course in May 2005, I was making pretty good money, but right afterwards, my monthly income literally doubled! To me that makes what I spent taking the course a bargain in the extreme. I only wish I'd known about it [earlier]!"

Ustahi

Kosovo

Bought Audio : Knowledge Engineering

My life is really getting even more interesting, just now I finished listening one more piece of puzzle I've been missing - how to track beliefs. My belief about beliefs is that they're life itself. So why not learn everything about them? If you want a precise model of how to do it and get to know people's circuits then Knowledge Engineering is the course to study and put in immediate use. I'm soon going to become Telecoms/Computers engineer and Jonathans experience as AI expert really got me in a new world of possibilites. I'm thinking about how to use it in all the directions in my life. As a guaranteed side benefit from the course is also opening your ears and listening to what people tell you. I'm really finding this a true must skill one should have. I'd like to thank Jonathan for his way of putting the model and for his genuine interest in his customers.