Mastery InSight NLP: What's Hot & Social Media
Mastery InSight Institute on FACEBOOK
To keep track of our latest updates, please visit our page at Facebook (and remember to click LIKE! Thanks in advance and enjoy!
We use Facebook to post interesting and timely comments that don't necessarily require entire blog entries here. We look forward to connecting and engaging with you there as well as here.
Mastery InSight Institute on Twitter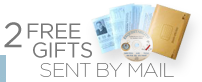 NLP gifts sent by mail:
CD & Sensory-Rich Word-List

After six and a half great years based in central Pennsylvania, and running many courses in Washingt

What are the Four Stages of Learning?

In today's post, I share how and why an NLP Modeling project could be set up to fail, and what to do instead!

In today's post, I share a sales-closing I think you'll love, and follow that with NLP skills applied to selling, including: Sensory Acuity, Sensory Awareness, Calibration, Using Suggestions to 'plant' thoughts ethically, and other NLP language patterns!

Sales is one of the absolute best applications of NLP. Yet many salespeople well-trained in traditional models haven't taken advantage of this, usually because they're skeptical of whether or not NLP would get in the way of what they're alr

Do your emotions drive you? Or do you drive your emotions?

NLP has enabled people just like you to discover that actively building, deepening, and maintaining Rapport creates stronger and more desirable results in communication settings of any kind.

NLP Insights from Animal-Training helps you learn and teach more effectively!

Relax; we're not talking about getting brain implants or strapping you into a big computer.

All of us have, at one time or another, attempted to influence another person, to no avail.  It's a universal experience to walk head-first into unresponsive stubbornness.
Ted VanderNoot

Cognitrix, London, UK

Attended Course : Belief Craft MP3 Set

"Your presentation of AI & Knowledge Engineering & how computer software systems can learn & decide was quite interesting. But using these models to then explore modelling in the NLP context was mind-blowing! It was really cool how well we were tracking beliefs by only the second day. [...] Not only could we track beliefs & language patterns "on the fly" but we could unravel their interconnections & their interactions conversationally. I thoroughly recommend your course to anyone who wants to improve their skills at tracking language patterns & modelling."

http://www.cognitrix.com/

Maureen Stevenson

Cafe Manager, Nottingham, UK

Attended Course : Belief Craft MP3 Set

"As a person who has never attended any NLP or KE Sessions before, I have found the whole experience useful to me and feel that I am going away with a wealth of knowledge I believe will guide me through many areas of my life. I am excited about attending more trainings in the future."

Eric Johnson

Mortgage Broker and Financial Coach, Bradenton, FL

Bought Audio : Metaphor Machine CDs

I've always known, as most all of you here have, that the most influential and powerful communicators relay messages on deep levels and that the power of metaphor is of paramount importance. Jonathan's treatment of the subject on the Metaphor Machine CD-set is really quite impressive. The distinctions he makes between 'isomorphic' and 'homomorphic' metaphors is really critical to development of skills in this area. Of course the 'homomorphic' metaphor structure is the one for the serious student, and Jonathan does a tremendous job of 'unpacking,' as he likes to say, the structure of an effective metaphor and laying out the formula for easy re-creation. In sum, this set is one that provides extreme traction and momentum in developing this critical skill set.

Alex Dee

Investor Relations Consultant, London, UK

Attended Course : Belief Craft MP3 Set

 "Belief Craft opens your eyes to what you already know, but didn't know how you know, as well as teaching excellent skills/tools in tracking beliefs and [SoM] persuasion techniques."

Andy Smith

Trainer of NLP & Appreciative Inquiry, Coaching Leaders, Manchester UK & France

Attended Course : Belief Craft Seminar

"I have attended separate KE & [SoM] trainings in the past, Belief Craft is definitely more than the sum of its parts. Doug's way of training [SoM] is the best I have found; for the first time I now feel I 'get' the "why" as well as the "how" of [SoM]. On my NLP Trainer's Training, [SoM] was one of the areas people had the least recall of - both the 'how' and also when and why you would ever use it. Previous trainings of [SoM] I have attended by other trainers have not sufficiently demonstrated... etc. Jonathan gets better every time he trains KE - awesomely powerful and complex concepts are rendered easy to learn and apply in the real world. I can't wait to start trying out this new material (Belief Craft and/or KE on its own) to benefit myself and my clients."

http://www.coachingleaders.co.uk/

Silke Scheidereiter

Germany

Attended Course : NLP Skills-Builders (course)

Great, great, great! Thank you so much for helping me to find out more about what I've already been doing well, unconsciously! This was exactly what I needed to take my NLP skills "out there" and to the next level... and beyond! And thank you for opening up a whole new world full of miracles & adventure. Now I'm ready to explore! My main goal in this seminar was to find a way to integrate NLP more into my day-to-day life. In the past I sometimes got frustrated because I felt that I learned something very valuable and never got around to using it - at least not in a way I could verify to myself. It was as if a connection was missing between what I knew theoretically and what I actually DID. That's changed! Not only am I now using my NLP™ skills... I can't even turn it off anymore!! I've become an active player in this game - and I love it! Just the other day I got a glimpse of what really effective communication feels like. I had an appointment with a guy who definetely was in a less-than-positive state and who had no intention of giving me what I wanted -- and I got my way!! I was in the right state, alert, got my language spot on (...did I tell you that I love sleight of mouth?), had the tonality right, paced and then led led led led him to feeling great about my demands... WOW... talking about flow!!! Thank you, Jonathan, for sharing your knowledge! And thank you for blowing my limiting beliefs apart once more...!

Rosie O'Hara

NLP Trainer, NLP Highland, Edinburgh, Scotlan

Attended Course : Linguistic Wizardry

I thoroughly enjoyed Jonathan's Linguistic Wizardry in November 2006 in Glasgow, Jonathan's humour and at times subtle directness is charming and enables great learning. I experienced these 3 days and his evening sessions both as a participant and sometimes from a trainer's perspective. The courses gave me more insight into myself (which NLP always does!), as well as more info, and exciting and useful NLP to bring to my own trainees, trainers and clients, as well as my own life. Jonathan's voice and careful testing of the waters in respect of humour are also delightful. And I met some great people. He's really worth the money, go for it, enjoy it and learn.

http://www.nlphighland.co.uk

Simon Applebaum

Harmonix Systems, Southampton, UK

Attended Course : Finding Your Irresistible Voice

I learned loads and increased my confidence in my own voice massively. The course kicked off with an opportunity for everyone to speak to the group and we got immediate feedback on our vocal strengths and areas for improvement. The feedback was insightful and effective - even at this very early stage of the course, we were all achieving quite serious improvements. A key aspect of Jonathan's approach is the use of real-time feedback and he uses several tools to do this. The theory is that normally you don't actually hear your own voice quite as other people do - the sound changes as it travels through the bones and tissues of your own head! By using feedback, you hear a more accurate version of your own voice, as other people hear it, and you can make adjustments on the fly in response to it. This worked for me. Although I'd previously done voice work, this was the first time I'd used this approach. I found I could focus on the actual sound of my voice, as I spoke. I sounded better which increased my confidence, helping me slow down my usual rush to get finished. Overall I found the course great fun, I learnt loads and the time passed in a flash. I particularly appreciated the lighter hearted sections at the end of the day's training where Jonathan demonstrated his voice impersonation skills. Ranging from Stallone and Arnie, through to Marge Simpson, we were all encouraged to join in and explore the range of our own voices. Fun and with a very serious purpose: each accent we practiced exercised particular parameters of our voice. Because I attended the beginning and end of the course, I missed out a big chunk in the middle including any gradual improvements the other attendees were making in their voice. So for me, on my return on the final day, I noticed quite dramatic improvements compared with the initial session. Straw polls frequently show that many people lack confidence in their voice. If you consider your voice to be one of your key assets, Finding Your Irresistible Voice is a valuable and effective learning experience, where you could expect to make fantastic improvements, in a fun and supportive environment, that boosts your confidence.

Willie Harris, Jr.

Owner, Importer/Exporter, Seven Continents Trader,

Bought Audio : Finding Your Irresistible Voice

I started using your Irresistible Voice CD when I started my import/export company. I was getting nowhere. I had just lost the main customer of my business... my rent bills were coming due... my credit card bills were screaming at the top of their lungs... my world was about to end... Then... Something told me to listen to the CD... take your time and place your headphones on and listen to the damn CD's! I did. I then went to my next meeting waiting to test this stuff out. I walked into his office... sat down... I was told it was only going to be for ten minutes... 'we are VERY BUSY and we only have ten minutes...' And I looked at him... this guy with piles of paper on his desk... and said 'I have always wondered what it's like to work in a place such as this... Just between you and me... how do you do it?' (I lowered my voice as on the CD) And I spent the next two hours talking! And... ...closed a $13,000 account! Jonathan... do me a favor... be careful who you sell this to... take this off the market... or at least raise the price to around $1000!!!!

Mark Wilson

Bismarck, ND

Attended Course : Flirtopia DVD-set

When I grew up we moved many times. I hadn't developed any social skills, so as I grew up I would always be shy around strangers. I begin to feel anxious in meeting not only women but also any new people. What would I say? What happens when the conversation dies? I would hang on to anyone who showed any interest in me. Needless to say, I dated many "Ms. Right Now's" rather than "Ms. Right's" because they accepted me. After I attended the Flirtopia seminar, now I feel comfortable in any social situation. In having a new perspective in reading their comfort level, interest and willingness to follow me, I can lead them into many other activities that I enjoy. As I look back in my life, without attending Flirtopia, I know I would either be alone or with people who not only would tolerate my shyness but eventually become bored with it and take advantage of me. Now I find there is so much more to life. More doors have opened through becoming more social and I have been able to choose a woman who enjoys my company and we enjoy a much richer relationship. I know there have been events that have changed who I am today. Flirtopia is one of the most important in becoming who I am today. Thank you Jonathan.