Mastery InSight NLP: What's Hot & Social Media
Mastery InSight Institute on FACEBOOK
To keep track of our latest updates, please visit our page at Facebook (and remember to click LIKE! Thanks in advance and enjoy!
We use Facebook to post interesting and timely comments that don't necessarily require entire blog entries here. We look forward to connecting and engaging with you there as well as here.
Mastery InSight Institute on Twitter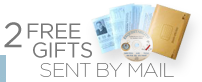 NLP gifts sent by mail:
CD & Sensory-Rich Word-List

After six and a half great years based in central Pennsylvania, and running many courses in Washingt

What are the Four Stages of Learning?

In today's post, I share how and why an NLP Modeling project could be set up to fail, and what to do instead!

In today's post, I share a sales-closing I think you'll love, and follow that with NLP skills applied to selling, including: Sensory Acuity, Sensory Awareness, Calibration, Using Suggestions to 'plant' thoughts ethically, and other NLP language patterns!

Sales is one of the absolute best applications of NLP. Yet many salespeople well-trained in traditional models haven't taken advantage of this, usually because they're skeptical of whether or not NLP would get in the way of what they're alr

Do your emotions drive you? Or do you drive your emotions?

NLP has enabled people just like you to discover that actively building, deepening, and maintaining Rapport creates stronger and more desirable results in communication settings of any kind.

NLP Insights from Animal-Training helps you learn and teach more effectively!

Relax; we're not talking about getting brain implants or strapping you into a big computer.

All of us have, at one time or another, attempted to influence another person, to no avail.  It's a universal experience to walk head-first into unresponsive stubbornness.
Joel Elfman

NLP Trainer, New York, NY

Attended Course : Becoming Outrageously Funny

Becoming Outrageously Funny is an Outrageously Amazing seminar. And Jonathan Altfeld, one of my favorite trainers is at the top of his game. Jon is an absolutely fabulous trainer who teaches with warmth, heart and caring. He is a wonderful modeler, who applies his significant skills to each of his seminars. And Jon goes further; he has also elegantly modeled the structure of a training, so your learning is layered and maximized and Jon models each of his students so he meets your individual goals for the class, and you maintain your best learning state and optimal learning curve with the class. The entire class is a well-designed and layered process to maximize your learning. While you're figuring out a new piece, the previous pieces are nicely settling into your brain and body. Becoming Outrageously Funny is a wonderful skillset, and incredibly insightful into the structure of humor. We studied various comedians, figuring out which ones best appealed to us. And we examined what states they created, what mechanisms they used and what NLP patterns and other pieces they used to create laughter. And we got to practice and apply some of those pieces in class, so we could begin to immediately integrate some of what we learned. For me, Jon delivered, and I am on the path to Becoming Outrageously Funny and with practice who knows what is possible. I highly recommend Jonathan as a trainer.

http://www.joelelfman.com

Claudio Sennhauser

Demo Coach and Author of "Giving Memorable Product Demos", Thailand

Bought Audio : Automatic Yes CD-set

In this program, Jonathan teaches how to elicit and influence emotional states in elegant and natural ways. Although the program focuses on one-on-one communication, all of the skills and knowledge taught can be applied to product demonstrations and group presentations as well. In the Sample Track from CD 1, Jonathan says: "Lead your audience to an Action State in a way that aligns with their values and beliefs." That sums up what you will get from the program: the ability to elicit and influence emotional states in your audience. You will learn how to lead someone from an Encounter State to an Action State through the chaining of smaller state changes in between. This is a skill that will set you apart from other presenters. Thinking about how your audience will feel will most certainly help you add great stories, and sequence them for maximum impact. For me, this program is a keeper! I recommend it to any product demonstrator as a secret weapon. Armed with it, you will be able to elicit and change the emotional states of your audience with elegance. I consider this the main ingredient that will lead to truly memorable demos.

http://sennhauser.com/

Donna McGeorge

Speaker, Facilitator, People with PEP,

Hired Coaching : Personal Coaching

On the 2 occasions that you have coached me, I have experienced what I assumed to be metaphor sessions. I'm not totally conscious of the process or content of the sessions, yet the results I have had from both sessions are as follows: Session 1 - desired outcome - "get some focus and direction for moving forward given that I'd achieved a lot of what I set out to. What's next?". Whatever you did, my business increased by over 30% in revenues following the session. My focus changed, and I implemented the "Donna the Diva" project, which has resulted in my getting my mojo back, and being way more confident in my skin and clear about what I'm good at. This has also resulted in my "sacking" 2 clients that didn't fit my vision for myself, and for PEP. Again, I'm not sure that I'm consciously aware of what I was doing differently - all I know is that a shift happened, and the result was useful (to say the least). Session 2 - desired outcome - "I'm earning more money than I ever had, and I am swimming in debt - help?! ". Again, I know we talked about a bunch of strategies and I'm clear they also were metaphors. I think our session was about 8 weeks ago? Well, since then - I have cleared all my creditors, and have over $25K in a personal bank account (something that has NEVER happened before). Steve and I are currently shopping for property, and I'm no longer afraid to answer the phone for fear of speaking to a creditor. The physical manifestation of this is that I used to have a folder that was nearly 1.5 inches thick full of bills and accounts. It is currently about an eighth of an inch thick - and these are all less than 30 days. So - that's a pretty literal description of my results of working with you, and I am most grateful to you, and look forward to further coaching. I am happy for you to use any of the above. None of it is a secret - I tell anyone who cares to listen about the results I get following your sessions.

http://www.peoplewithpep.com.au/

Byron Woodson

Philadelphia, PA

Bought Audio : Knowledge Engineering

Jon Altfeld's Knowledge Engineering Home study course is the best money on NLP I've ever spent. I've read all of the early NLP books, and most of the books in their bibliographies. I've also been to one 14-day training. To date, most NLP has been 'intellectual' and 'peicemeal' for me. Since listening to Jon's seminar and reading the transcript, I've been able move from 'knowing about' to 'knowing' how to model other people's experiences and belief systems, and with way less effort. Jon expanded on Dilts' Normalized Belief Structure. The way Jon builds and weaves this structure enabled me to understand clearly how it worked. His course indirectly set up the "NBS" as a lynchpin, integrating other aspects of NLP for me. Most of the stuff I've exposed myself to in NLP focuses on either the sensory systems or the language. This KE course has enabled me to understand how sensory-systems are integrated into language. This has me tracking people's experiences and languaging not like a 1-2-3 beginner dance instruction, but rather like keeping up with a good salsa tune! And with a partner to boot! Through the course, he leads you to using this tool in simple and dynamic ways. Using the "NBS" has enabled me to attend to, understand and track the experience of anyone I talk to. It has also enabled me to deal with people more powerfully. Two days after finishing the course, using this tool, I both defused one, and prevented another almost-guaranteed argument with my girlfriend, in the same night! This is the first NLP product that I've read and/or experienced that enables me to easily attend to, track and deal with another person's belief systems in real-time/uptime. This home study course actually puts the 'programming' in NLP.

Todd Baumgartner

Systems Administrator, Cincinnati, OH

Attended Course : NLP Skills-Builders (course)

After attending an NLP seminar with Jonathan Altfeld, I can only use one word to describe it: amazing! Throughout the weekend, I went through a metamorphosis, leaving the cocoon of my former limited self and now knowing that I can accomplish anything I desire. My only limit now is time. I was amazed to have seen some of my limiting beliefs just fade away and snap like delicate threads. Not only did these changes take place during the seminar, but I now have the tools necessary to make other changes to any aspect of my life. I now understand that the only thing holding me back was myself! Seeing Jonathan using the skills he was teaching in real life was also a major plus. He uses everything that he is teaching all of the time. He doesn't give stop until he knows that everyone has learned what they need to know. In the past few days, since the seminar, I have developed more rapport with my family and co-workers. In the past, I would have been in a situation where meeting new people would have scared me immensely, and now, I can't wait to meet new people. My only regret is that I didn't do this sooner. If you are not living life to the fullest, then you owe it to yourself to go to one of his seminars.

Jim Rapson

NLP Trainer, Real Estate Investor, Entrepreneur, Houston, TX

Attended Course : Speaking Ingeniously

Having taken Charisma Enhancement from Bandler/Lavalle in 2002 in Mexico, I just finished Jonathan's 5-day Speaking Ingeniously course in Orlando FL. (With due respect to Richard Bandler and John LaValle:) Here's why a person should take Speaking Ingeniously instead of Charisma Enhancement. Whether you have extensive public speaking experience but want to refine your skills or are a newbie who wants to stand out from the pack from the start, this course is a must for you. Here are the reasons why I think Holographic Communication is the superior choice: (1) Extensive practice at state chaining. Few skilled established NLP trainers will disagree that state-chaining is an integral part of any well designed training. Unfortunately few trainers will provide enough TIME, PREPARATION and PRACTICE in their training to really master the skillset. Several skills comprise the art of state chaining, including anchoring, state elicitation, use of tonality, etc. Jonathan teaches IT ALL. (2) Material and drills designed to "read" your audience while presenting. Some speakers are more focused on delivering their content, and less so on their audience's response. You need to be focused on BOTH. Few trainers will address this with any real level of detail and most will not set up drills to practice it. Jonathan does BOTH. (3) Preparation and practice with language patterns designed to generate the time distortion effect for learning. This wasn't taught at my Charisma Enhancement. (4) Immediate feedback on demos. FEW TRAINERS will offer you a comprehensive verbal review of your performance DAILY both good and bad. Jonathan does both. (this is not the same as some "green" well intentioned trainer's assistant giving you their "hepfull comments"). (5)Getting your audiences's ATTENTION. This is a skill in itself- Jonathan coaches and drills students on this everyday thoroughout the training using what he calls developing a HEADLINE. Finally, this is not a complete list of all skills taught by Jonathan and there were other skills that Jonathan presented not directly related to group presentations, in response to our requests during training. He went out of his way to deliver on those.

Tom O'Connor

Network Consultant & NLP Modeler, London, UK

Attended Course : Belief Craft MP3 Set

"Belief Craft is an exceptional course that has massively improved my modeling and change [-work] abilities. I would highly recommend it to anyone who wants to take their NLP and change skills to a new level."

http://nlptimes.com/

Claudio Sennhauser

Demo Coach and Author of "Giving Memorable Product Demos", Thailand

Bought Audio : Finding Your Irresistible Voice

Your 'Finding Your Irresistible Voice' 2-CD set [...] really gives me the tools & knowledge to IMPROVE my voice... no matter what level. Just learning about how to develop a dual-tone voice is worth the money for the whole set! I especially like your dynamic presentation of the material - your good mood really comes through.... A definite must in the library of any NLP student!

http://sennhauser.com/

Kay Pentacost

Database Solutions Developer,

Attended Course : NLP Practitioner Training

For twelve amazing days in April and May the group of us learned about NLP through explanation, exercises, and trance (my favorite part). It's been 5 months since I started the NLP Practioner Training. The first effects I noticed after the training was how much easier it was to read my NLP books. The second effect was an ability to easily control my states, most of the time, and the knowledge that I could anytime I wanted to. The most frequent comment I got from others was something like... "you seem different... I don't know, lighter somehow." I take it as a compliment! My life has changed a lot. Some of the ways are very subtle: a sense of comfort, a feeling of attractiveness, more positive responses from other people. I get more done at work because my focus is better; when I'm not focusing, I use NLP to start and increase my focus. I have more fun when I'm not working (and really, more fun working). And in some ways things seem completely different. I can't explain exactly how, but the world is brighter and sparkly. You'll know what I mean, I think, if you've had a practitioner course; you'll find out when you take one, if you haven't yet. I think it's the best thing I ever did for myself... so far.

Eric Rudnick

Bought Audio :

Jonathan Altfeld has been building a reputation as a prolific NLP trainer. Knowledge Engineering is unlike many standard NLP programs. There is some use of NLP patterns, language, and hypnotic installation that one would expect in an NLP training, but that is not the focus with the K.E. program. The focus of this program seems to be training people's perceptions around understanding and influencing belief systems, and how beliefs organize into belief systems. Altfeld's style here is distinctly different than that of many other NLP trainers. He presents the material in a logical, explicit manner, with a lot of attention focused on his audience. The material is exceptional. There is some interesting information here which builds upon Robert Dilts' Sleight of Mouth work. Jonathan really shows off his skills as a highly interactive trainer with a lot of focus on his audience. People involved in very conscious modeling projects, of modeling performers of tasks that involve very intricate decision making, particularly where decisions involve multiple steps such as working with computer or financial systems stand to benefit from this program. Jonathan presents some comments about how belief systems operate in groups, which I haven't seen presented in any other public NLP material. Jonathan is clearly breaking new ground here.