Library of Applied NLP Articles, Applied Hypnosis Articles by Jonathan Altfeld
Reading NLP Articles is a great way to find out NLP information, learn new NLP skills and NLP techniques, and consider perspectives you don't yet have. It's no substitute for world-class NLP training and NLP coaching, but it's a great way to supplement your NLP studies. Hope you enjoy these articles written by our NLP trainer, Jonathan Altfeld.
NLP For Beginners

NLP in Business

Thoughts on NLP Modeling

NLP Strategies & Techniques

NLP for Kids & Parenting

NLP Rapport & Communication

Hypnosis, NLP & Hypnotic States

Event-Driven NLP Topics

NLP Training Philosophy
[ Back to Top ]
Author: Jonathan Altfeld
Inbox Insights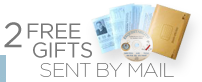 NLP gifts sent by mail:
CD & Sensory-Rich Word-List

Many NLP Practitioners are more sloppy with their thinking patterns, than they'd like to admit, or... would even notice.

Watch NLP Co-Founder Richard Bandler use NLP to eliminate Michael Strahan's phobic response to snakes -- in minutes (with Kelly Ripa bringing over a BIG snake at the end to test Michael's response). Spoiler alert: It worked ridiculously well.

No matter what skill you want to learn, no matter what fears or concerns or hesitation you may have, there are and will always be a wide range of approaches, to learning that skill.  It's important to keep that in mind when making learning choices.

Many more famous people have been trained in Ericksonian (indirect) Hypnosis and NLP than you might guess.  There are certainly far more who have strong interests here than have publically admitted so.  

On January 1, 2015, Jonathan Altfeld and 20 other co-authors released a digital book entitled "Creating Business Growth."

After six and a half great years based in central Pennsylvania, and running many courses in Washingt

What are the Four Stages of Learning?

In today's post, I share how and why an NLP Modeling project could be set up to fail, and what to do instead!

In today's post, I share a sales-closing I think you'll love, and follow that with NLP skills applied to selling, including: Sensory Acuity, Sensory Awareness, Calibration, Using Suggestions to 'plant' thoughts ethically, and other NLP language patterns!

Sales is one of the absolute best applications of NLP. Yet many salespeople well-trained in traditional models haven't taken advantage of this, usually because they're skeptical of whether or not NLP would get in the way of what they're alr
Erol Thompson

London, UK

Attended Course : Linguistic Wizardry

As someone relatively new to the subject of NLP I greatly appreciated the mix and range of experience available to me on the linguistic wizardry seminar. Knowledge sharing wasn't just encouraged by Jonathon, but expected as a pre-requisite to getting the most out of the course. As a result this added to the whole seminar experience from day one. Perhaps of greatest benefit to me was the way that Jonathon ensured that we learned as much during lunch breaks and evening conversations as we had learned during the day. By joining us Jonathon showed how the material could be usefully integrated in the real world - achieving shop discounts ethically, was another great bonus. During the course, the practical sessions and brain gym exercises were highly enjoyable - I've already used one or two as handy exercises to occupy the attention of boisterous nephews and nieces. It seems NLP really is 'child's play'. In general, I would like to have played around with more examples of 'state-chaining' through story telling. The Village Council sessions allowed me to see for myself how I'd benefited from the course. Personal benefits for me since the course have been in my professional and social interactions - for instance I now find it easier to model the behaviours of colleagues who have enviable influencing styles; I now see interactions as an opportunity to share stories in a more exciting way; and the quality of my presentations (and joke telling) have improved. For this I believe Jonathon should take some credit.

Andrew Hollo

Director, Workwell Consulting, Melbourne, Australia

Attended Course : Speaking Ingeniously

I run training that involves doctors, medical practice managers and nurses - all in the same room. They have vastly different backgrounds, training and models of the world. Getting them to work together - and understand each other - can be a challenge. In 2005 I did Jonathan's Speaking Ingeniously program with the expectation that my key messages would be more concise and, therefore, more easily integrated by participants in my courses. In the six months since Speaking Ingeniously, I've experimented with headlines and with spatial anchors specifically, noticing that it's now much easier to get everyone's attention in the first 5 minutes and, then, easily keep their attention throughout a lengthy training session. Since doing Speaking Ingeniously, I'm better at tracking shifts in participants and, therefore, responding fluidly as we go. I get great feedback from all the groups and I feel I expend less effort and energy. Even people who do my courses twice can't believe that they're experiencing the same material, as they get so involved each time, it's like new learning for them. Thanks Jonathan!

http://www.workwell.com.au/

Mark Wilson

Bismarck, ND

Attended Course : Flirtopia DVD-set

When I grew up we moved many times. I hadn't developed any social skills, so as I grew up I would always be shy around strangers. I begin to feel anxious in meeting not only women but also any new people. What would I say? What happens when the conversation dies? I would hang on to anyone who showed any interest in me. Needless to say, I dated many "Ms. Right Now's" rather than "Ms. Right's" because they accepted me. After I attended the Flirtopia seminar, now I feel comfortable in any social situation. In having a new perspective in reading their comfort level, interest and willingness to follow me, I can lead them into many other activities that I enjoy. As I look back in my life, without attending Flirtopia, I know I would either be alone or with people who not only would tolerate my shyness but eventually become bored with it and take advantage of me. Now I find there is so much more to life. More doors have opened through becoming more social and I have been able to choose a woman who enjoys my company and we enjoy a much richer relationship. I know there have been events that have changed who I am today. Flirtopia is one of the most important in becoming who I am today. Thank you Jonathan.

Elmer H. "Pete" Young

Criminal Defense Attorney, Augusta, GA

Attended Course : NLP Practitioner Training

I am waaay late in fulfilling my earlier intention of thanking Jonathan for the exciting and enlightening experience of his Practitioner course in February, 2012.
 
I have since attended another and both have literally changed the way I approach, my clients, my trials and indeed, my life!  I would tell every lawyer I know to engage Jonathan to improve their skills, but only if they didn't practice in my jurisdictions!  These skills have enhanced my life, for sure!  Thanks, Jonathan!

http://www.GeorgiaDefense.com

David Gould

Bristol Hypnotherapy, Bristol, UK

Attended Course : Knowledge Engineering

(written in 1998:) Jonathan has not been doing NLP all that long, & yet his skills already surpass almost all the other trainers. Most of you will probably be wondering how he does it. Luckily, Jonathan has decided to teach us in a special 3-day training he calls "Knowledge Engineering & NLP". Because of the original nature of the material being taught & because of Jonathan's mastery of teaching at many levels simultaneously, the training suits all levels of NLP ability. He is also very good at tailoring the training to the participants: most of what we did was made up as we went along & yet, because it all went so well, I assumed it had been planned! Jonathan is quite happy teaching something completely irrelevant to the material if he thinks it's useful to the trainees. I found this particularly refreshing. I confidently recommend this course to everyone, especially those who want to progress a lot faster with NLP.

http://www.deep-trance.com

Jimmy McIntyre

Newcastle, UK

Bought Audio : Finding Your Irresistible Voice

I am delighted to say, that since I recieved the irresistible voice CD-set, listened to and utilized the techniques suggested, I've noticed tremendous results. I am a student, but I work part time as a salesman (over the telephone) as well, and almost immediately noticed stronger response potential from customers, and seemingly more attention being paid to what I have to say by friends and family. Although I was aware of embedded commands through my knowledge of hypnotic language patterns, I had no idea how to utilize them. That was, until I received the CD-set. Now I use them Frequently and notice outstanding results. Anyone who wants to improve their voice quality and gain other peoples attention, I would certainly buy the Irresistible Voice CD-set. Thank you Jonathon, I hope to see you in the future.

Jamie Smart

Trainer, Entrepreneur, Salad, Leicester, UK

Attended Course : NLP Skills-Builders (course)

(Written in 1999) Thanks a lot for an excellent course - I learned a lot and was grateful for your openness in explaining the how behind the teaching as well as the course material. I really appreciated the 1-to-1 work, and enjoyed the SoM work immensely (more next time please!). Thanks for an excellent weekend, and I'll look forward to your next trip to the UK. Thanks & regards!

http://www.saladltd.co.uk

Tom Olson

Maryland

Attended Course : NLP Skills-Builders (course)

Thank you for such a wonderful and powerful introduction to NLP. I must admit that Friday night, I was feeling a mix of excitement and skepticism. Although I had already read three books on NLP, I still needed proof. I needed someone to show me that NLP was for real, and show me, you did. The skeptical voice in the back of my head was quickly quelled. I appreciate the openness and respect you exhibited to the attendees through out the entire three days. But most of all it was fun, and for me, an adventure. I do plan to continue this adventure with additional training. Thanks again for pointing out the possibilities. You are a great trainer and I look forward to training with you in the future.

Donna McGeorge

Speaker, Facilitator, People with PEP,

Attended Course : Speaking Ingeniously

I have just come off a 3 day training program with 13 people. I have to say I experienced amazing results and have integrated more HC than I thought. During each of the breaks David [another Holographic Communication student] was coming to me and saying things like 'great amnesia patterns' and 'cool embedded commands' (or words to that effect). There were some that I was conscious of, and others that demonstrated unconscious skill. However, this course (Cert IV), through other public offerings, is often delivered in anything from 8 days to 6 months, and I had some (secret) concerns about pulling it off in 3 days... [judicious pause]... and I did. I believe that using the HC techniques of headlines, universals/truisms, moving people through states and using embedded commands meant this program had real legs and the content was delivered in an extremely accelerated, yet satisfying, way. In any case, the proof was in the pudding. Participants, in their final presentations, demonstrated *all* of the techniques that I had taught them and performed beautifully and "passed". Thanks again for an amazing workshop and more amazing experience. I will be recommending this program to my colleagues, and look forward to an 'advanced HC' program when it eventuates.

http://www.peoplewithpep.com.au/

Matthew Newnham

Change Management Consultant, Edinburgh, UK

Attended Course :

From my perspective, context and meaning are, if not everything, a very big slice of the cake. Jonathan Altfeld's 'Knowledge Engineering' has provided me with the tools and understanding to create contextual maps of any problem, with cause, effect AND meaning. This approach is very powerful, and allowed me to create breakthrough strategies immediately, with clarity and certainty of purpose. Beyond this, Jonathan is exceptionally wise and articulate about NLP and how to use it to effect meaningful, lasting change. He is also very approachable and generous, and a pleasure to work with.