Using NLP with Animals - NLP Article by Jonathan Altfeld

published by
Jonathan
on Sat, 2011-12-24 21:02
I used to own a German Shepherd (Zoe), and I frequently explored how much NLP-based behaviors and actions affected her. And NLP works wonders with dogs! For example, after returning home from a long trip, when it would normally have taken her 30-60 minutes to calm down after seeing me, I found I was easily able to pace & lead Zoe into a sleep state within 10 minutes of my arriving home from the airport. And there are lots of other opportunities.
Just as classical conditioning can help a dog to learn that a word is associated with an action or an object, we think of an NLP anchor as some stimuli/stimulus which is associated with a response of some kind. So just as we teach a dog how to "sit", we teach our brains how to repeat a response through an NLP anchor. It's the same thing, basically, at that level.
It turns out that not only are dogs good at learning new tasks or actions, while you give the command or associated-word, but they're extremely good at associating words with actions they already do. Much like, e.g., when they stretch in the morning. As Zoe was growing up, before I knew about NLP, I played this sort of 'trick' on her:
As we were waking up, I'd wait until she showed signs of going into a stretch, and I'd go, "Zoe, Streeeeeeettttttchhhhhh" until she was done, and then I'd close the word "stretch" off. 3-5 times later, I could say "streeeeeetch" in the morning -before- she showed her usual indicators of heading into the stretch, and sure enough, that induced the stretch.
I was once asked whether or not NLP could be used to help heal injured dogs. To frame the possibilities in NLP terms, you'll have to judge what's possible for your own animals, based on the natural extension of movements an injured animal is already doing. But it might be useful to anchor the current level of movement, and then carefully escalate their frequency (and of course, the animal's flexibility as well) by firing the NLP anchor more & more frequently! For safety's sake, I'd really want to be as sure as possible, first, that the dog was ready to begin extending its range of potential movement.
Regards,
Jonathan Altfeld
[ Back to Top ] [ Back to Articles Index ]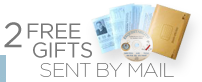 NLP gifts sent by mail:
CD & Sensory-Rich Word-List

Many NLP Practitioners are more sloppy with their thinking patterns, than they'd like to admit, or... would even notice.

Watch NLP Co-Founder Richard Bandler use NLP to eliminate Michael Strahan's phobic response to snakes -- in minutes (with Kelly Ripa bringing over a BIG snake at the end to test Michael's response). Spoiler alert: It worked ridiculously well.

No matter what skill you want to learn, no matter what fears or concerns or hesitation you may have, there are and will always be a wide range of approaches, to learning that skill.  It's important to keep that in mind when making learning choices.

Many more famous people have been trained in Ericksonian (indirect) Hypnosis and NLP than you might guess.  There are certainly far more who have strong interests here than have publically admitted so.  

On January 1, 2015, Jonathan Altfeld and 20 other co-authors released a digital book entitled "Creating Business Growth."

After six and a half great years based in central Pennsylvania, and running many courses in Washingt

What are the Four Stages of Learning?

In today's post, I share how and why an NLP Modeling project could be set up to fail, and what to do instead!

In today's post, I share a sales-closing I think you'll love, and follow that with NLP skills applied to selling, including: Sensory Acuity, Sensory Awareness, Calibration, Using Suggestions to 'plant' thoughts ethically, and other NLP language patterns!

Sales is one of the absolute best applications of NLP. Yet many salespeople well-trained in traditional models haven't taken advantage of this, usually because they're skeptical of whether or not NLP would get in the way of what they're alr
Michael Beale

NLP Trainer, PPI, Milton Keynes, UK

Attended Course : Knowledge Engineering

 I can throroughly recommend this course for anyone who is interested in developing their skills in modelling excellent performance, developing opportunities or solving problems. The skills apply equally well to concepts at work as well as to personal issues. In addition the relatively small numbers helped create an exceptionally positive atmosphere and enabled excellent individual feedback.

http://www.ppimk.com

Andy Preston

Sales Trainer, Outstanding Results, Manchester & London

Attended Course : Speaking Ingeniously

As someone who already has public speaking and training experience, I had been looking for a course that would help me further develop my skills for a long time. Most courses either only cater for the absolute beginner, or focus on the less important aspects of speaking - where to hold your hands, how to use Powerpoint for example. Jonathan Altfeld's Speaking Ingeniously course however is different. Right from day 1, I realised I was in for something special. The massive growth both myself and other attendees experienced in our speaking skills would be hard to believe if we didn't have the DVD evidence! Jonathan's ability to train a mixed ability group is unrivaled, and on this course there were already-confident public speakers like myself, right down to people who had never spoken in public before, and even one who had a fear of public speaking! The way Jonathan trains means that everyone, regardless of their current skill level, gets massive benefits from his courses. He has mastered the hard-to-master art of training different skill levels at one time, without anyone feeling he's going too fast or too slow and it's the most effortless learning I've experienced (and among the most powerful). Who would I recommend this course to? Anyone that wants to improve their speaking skills - whether they want to speak in public or just improve their position at work (and believe me, you'll be able to negotiate more money after this course!). In my opinion, this is THE best course on speaking skills, and having researched lots of courses before I chose this one, I can guarantee you won't find the majority of this material (or have this sort of experience) anywhere else. If you want a 10 out of 10 experience, I wholeheartedly recommend Jonathan Altfeld and this course over any other.

http://www.outstanding-results.co.uk/

Silke Scheidereiter

Germany

Attended Course : Knowledge Engineering

Thanks again for a wonderful & mind altering weekend; it was worth every single penny! I'm just after getting back to Germany & my brain just can't stop generating new ideas & solutions, identifying patterns, going through the huge pile of new information! I think the drive from the UK to Germany never seemed that short & productive before. I still don't have a clue as to how you managed to get that much data into these few inches of my brain in such a short time! NLP seems to be much more effective & powerful than I ever dared to dream of. You're a brilliant trainer & I'm glad to have had you as my "personal introduction" to NLP & Knowledge Engineering. Thinking back I can still feel the excitement of learning (& I still DO...) & the warm welcome I got from you & the group. Being relatively new to the whole field of NLP that means a LOT...at least to me! Thanks a million & I hope to see you again in the future. Maybe for another training!

Quinton Zondervan

CEO, Excelimmune, Inc., Woburn, MA

Hired Coaching :

I hired Jonathan for weekly 1-on-1 executive coaching, as well as invited him to spend two days with my team of scientists and managers, for a customized presentation followed up with individual employee coaching sessions.

Jonathan was tremendously helpful in coaching me through some very difficult situations. We focussed primarily on "emotional state management" which he quickly diagnosed was where I needed the most help. Maintaining the proper emotional equilibrium while going through stressful situations to a large extend comes natural to me. Nonetheless, there was a lot of room for improvement, and Jonathan definitely helped me reach a higher level of performance. Working with Jonathan was an absolute delight because he would quickly assess the situation I would describe to him and give me clear, specific pointers on how to adjust my perceptions and options to create a more positive emotional state regarding the situation. From there we would seamlessly transition to specific training exercises to prepare for future situations. I use many of these techniques now without thinking about them; they've become part of my repertoire and toolset.

Not only was Jonathan able to help me improve my performance, he worked with my entire team to help them improve their internal communication. By appropriately confronting them with the need to take responsibility for the outcome of their individual attempts at communication, he was able to help many of them move towards a greater awareness of their own specific communication needs and approaches and to make adjustments to improve the outcome. One team member told me what an amazing resource he was. I was very pleased with the changes in the team's approach to communicating with each other. While communication is still of course not yet perfect among them, it has improved considerably, and this allowed the team to achieve an amazing result. We set goals for the end of the year that we thought were aggressive. In fact we ended up beating the date by 2 months. No doubt we got lucky of course in terms of not encountering major technical obstacles we could not easily overcome. Nonetheless I credit a significant part of our success to Jonathan's work in enabling better team communication. Just the knowledge that in fact there were specific, attainable ways to make communication better encouraged the team and gave them the confidence to work through tense or difficult situations more smoothly than before.

Jonathan is indeed a tremendous resource for those who want to improve their communications (in the broadest sense of that word). Ultimately all human achievement is based on our proficiency to interact with others in a way that makes it more likely we will achieve a mutually beneficial, mutually desired outcome. Jonathan is able to work with any team or individual motivated enough to seek help in doing better, and helping them improve. What I appreciate the most about Jonathan is that he does not try to create an unnatural dependence. On the contrary, he happily shares his techniques and uses exercises and training to help you internalize them. Like any good coach, he helps you get better and acquire new skills that you can use on your own to achieve amazing results.

http://www.excelimmune.com/

Andy Preston

Sales Trainer, Outstanding Results, Manchester & London

Attended Course : Linguistic Wizardry

What a fantastic 3-day event this is! Having been around the fringes of NLP for some time, after doing my Practitioner course, I was looking to further my skills without necessarily going the Master Practitioner route yet. I first met Jonathan Altfeld at an evening he ran in Manchester and heard about the Linguistic Wizadry course, and signed up immediately. Not only did the course look fantastic, but it was being held near Amsterdam - how could I refuse! In 3 days, I learnt more practical NLP (and how and where to apply it!) than with the vast majority of other trainings I've been to. I knew there were NLP trainers in the room, other Practitioners and people who'd not done Prac yet - and I was worried that the material would either be too complex for me to understand, or too simple (for the newbies). After the first hour, all those concerns melted away. Not only did Jonathan make the material simple, easy-to-understand and very practical, but the way he taught ensured everyone in the room (regardless of skill level) was getting massive value. I find I've achieved great command of metaphors, sensory language, storytelling, and much more - to list them here simply would not do the course justice! In my humble opinion this is by far the best value NLP course I've ever done, and having studied with some of the best NLP trainers in the world - I rate Jonathan in the top 1%.

http://www.outstanding-results.co.uk/

Paul Bielby

Cruise Ship Art Auctioneer, Ontario, Canada

Attended Course : Speaking Ingeniously

"I am an art auctioneer. Before I took Jonathan's course in May 2005, I was making pretty good money, but right afterwards, my monthly income literally doubled! To me that makes what I spent taking the course a bargain in the extreme. I only wish I'd known about it [earlier]!"

Andrew Hollo

Director, Workwell Consulting, Melbourne, Australia

Attended Course : Speaking Ingeniously

I run training that involves doctors, medical practice managers and nurses - all in the same room. They have vastly different backgrounds, training and models of the world. Getting them to work together - and understand each other - can be a challenge. In 2005 I did Jonathan's Speaking Ingeniously program with the expectation that my key messages would be more concise and, therefore, more easily integrated by participants in my courses. In the six months since Speaking Ingeniously, I've experimented with headlines and with spatial anchors specifically, noticing that it's now much easier to get everyone's attention in the first 5 minutes and, then, easily keep their attention throughout a lengthy training session. Since doing Speaking Ingeniously, I'm better at tracking shifts in participants and, therefore, responding fluidly as we go. I get great feedback from all the groups and I feel I expend less effort and energy. Even people who do my courses twice can't believe that they're experiencing the same material, as they get so involved each time, it's like new learning for them. Thanks Jonathan!

http://www.workwell.com.au/

Nick Fortune

IT Consultant, London, UK

Attended Course : Knowledge Engineering

"In three days time", he said, "you are all going to be better knowledge engineers than most of the people I've worked with." I blinked. That sounded like quite a claim! Of course, we needn't have worried. Mr. Altfeld conducts his seminars like a Grandmaster laying a trap for a particularly wiley opponent. The opening moves seem so innocuous & then, it all comes together, & by the time you realise you've learned something, it's too late...to do anything except have fun using your new understanding, that is! The real topic of the seminar is modeling. Modeling is arguably the heart of NLP &, until now, a subject that has been pretty much opaque to me. No longer. Jonathan melds techniques from the world of computing with meta-modeling to produce a solid methodical approach to the subject, which is uniquely his own. What can I say? We had a lot of fun, we learned a lot, & most important, what we learned was useful & obvious in its application. If you get a chance to attend one of these events, do it!

John Bailey

Gemstone Artist , Gemstone Artist, Oregon

Bought Audio : Automatic Yes CD-set

The material was very well presented, with good introduction and solid setups. I particularly appreciated the easy-going style and the overall feel of the material. The admonitions to actually PRACTICE, and the structured-in opportunities to do so, are really good, too. I would recommend this program for anyone who wants to learn the fundamentals of state-chaining, whether for basic sales or for therapeutic purposes. I found a significant value in your personal style and take that was very useful in my present project writing on the subject of state chains and patterns in my upcoming book.

http://www.gemstoneartist.com

Peter Buchanan

Architect, Author, Urban Planner, and Critic, London, UK

Attended Course : NLP Skills-Builders (course)

A very enjoyable and energizing weekend, with lots of learning. Jonathan's skills are immensely impressive, and another big plus is the range of things he brings in from outside conventional NLP. Generally, a first-class seminar, especially for those who have already done some NLP!