NLP. Training Seminars, NLP Coaching, Articles & Blog

Welcome to the Mastery InSight Institute.
We aim to help improve your leadership & change-management skills dramatically. To provide you with excellent techniques, & actionable strategies for improving relationships & succeeding more in business. We'll give you an unfair advantage in achieving your goals, and in developing more persuasive and effective communication skills.
We provide high-quality NLP training, NLP CDs & DVDs, & NLP coaching. In most cases, our workshops & CD/DVD recordings are highly useful for most anyone with any level of NLP background. We enjoy a high level of return customers & students, once people become familiar with the quality of our work!
Feel free to subscribe to our newsletter, and if you'd like even more info including a free CD & sensory-system vocabulary list & product/seminar catalog, & our occasional announcements by mail & email newsletter. Feel free to fill out a Welcome Packet Request Form entry to request those free NLP gifts.
Enjoy! Feel free to contact us if you have any questions on NLP coaching, NLP training seminars, or NLP home-study investments. Again -- sign that Welcome Packet Request Form to receive your free NLP gifts and our catalog; I do sometimes send out special offers, incentives & announcements by mail & email, that never get posted to the website.
Sincerely,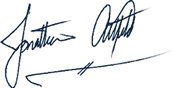 Jonathan Altfeld
NLP Trainer, Business Coach, & Life Coach
Mastery InSight Institute
This site focuses on applying and using NLP to help you resolve conflict, improve communication, manage your emotions, strategize more effectively, enrich your life, enhance your business, develop NLP sales skills, influence, relationships, and behavior. As we specialize in offering NLP courses, seminars, and trainings in a range of situations, we hope to provide the NLP Practitioner and NLP Master Practitioner, coach, life coach, and business coach, with advanced NLP skills and insights, just as we offer a range of products and services to help new NLP students hit the ground running. Feel free to explore our free NLP chat transcripts and NLP articles here.
Author: Jonathan Altfeld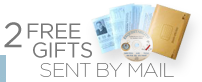 NLP gifts sent by mail:
CD & Sensory-Rich Word-List

After six and a half great years based in central Pennsylvania, and running many courses in Washingt

What are the Four Stages of Learning?

In today's post, I share how and why an NLP Modeling project could be set up to fail, and what to do instead!

In today's post, I share a sales-closing I think you'll love, and follow that with NLP skills applied to selling, including: Sensory Acuity, Sensory Awareness, Calibration, Using Suggestions to 'plant' thoughts ethically, and other NLP language patterns!

Sales is one of the absolute best applications of NLP. Yet many salespeople well-trained in traditional models haven't taken advantage of this, usually because they're skeptical of whether or not NLP would get in the way of what they're alr

Do your emotions drive you? Or do you drive your emotions?

NLP has enabled people just like you to discover that actively building, deepening, and maintaining Rapport creates stronger and more desirable results in communication settings of any kind.

NLP Insights from Animal-Training helps you learn and teach more effectively!

Relax; we're not talking about getting brain implants or strapping you into a big computer.

All of us have, at one time or another, attempted to influence another person, to no avail.  It's a universal experience to walk head-first into unresponsive stubbornness.
Andrew Joy

Principal French Horn, Cologne Radio Orchestra, Cologne, Germany

Bought Audio : Finding Your Irresistible Voice

Your CDs arrived safe and sound. I've listened to the first two and worked on the exercises. I'm a 55 year young, professional principal french horn player and have been working in a top German symphony orchestra for the past 30 years. I listened to the bonus telephone interview today. I am blown away. The results, applying your voice exercises to my playing (and to my students) are phenomenal. Resonance plays a huge role in performing on a brass instrument and very few poeple understand much about it. I've picked up useful and practical information, from singers and voice coaches, that I've been able to adapt to brass playing. Explaining resonance is now easy using your nose, mouth, throat etc, approach. The killer though, is using double resonance. I have free at present and don't have to perform in the orchestra (and the hall) until the beginning of Febuary. However, I am itching to hear how my changed sound is in our hall. It has to be amazing. Your material has added wonderfully valuable understandings to my comprehension of what constitutes excellent quality brass player and has beautifully simplified my means of effectively communicating it to my students. There has been a lot of belly laughter, stunned ears and broad smiles in my teaching studio this week. I'm teaching a course to amateur wind and brass players next year and am looking forward to applying your teachings to this particular situation for the benefit of the people attending. Thanks a million. This is one of the few times in my life where I've been gladly reeling and with a huge smile on my face.

http://www.andrewjoy.com

Marc Carlin

Hypnotist, The NYC Hypnotist, New York, NY

Attended Course : NLP Sales Wizardry

I just finished up a seminar with Jonathan Altfeld on NLP and Sales. As always I had a great weekend and experiential learning experience. Jonathan is a master at connecting NLP with real world skills and I learned plenty! [...] If you have a chance to train with Jonathan I enthusiastically support his work.

http://www.hypnoticstate.com

Michael DeBusk

NLP Master Practitioner, Maryland

Attended Course : NLP Skills-Builders (course)

Jonathan, I absolutely loved spending the weekend training with you in DC. As a Licensed Master Practitioner, I was delighted to find myself learning new ways to further refine my skills and discovering new parts of my brain. That fingertip exercise you demonstrated--the one that increases interhemispherical communication in the brain--I use it daily and am impressed with the results. And I'm noticing that I have an even greater ability with language patterns. My favorite part of the weekend, though, was watching the personal transformations made by other members of the class, specifically the skeptics. These folks went from "show me" to "show me more!" in an incredibly short period of time. You've helped them begin the process of dramatically improving their lives, and it was an honor to observe and take part in it. Thanks, too, for spending extra time with the class... running longer than scheduled so you could share "just one more cool thing" with us, even having meals with us "out in the real world." We all got much more than we paid for. I'm very glad I trained with you and Mastery InSight, and I'll very likely do so again in the future. Thanks again.

http://nlphilia.net/

Jenny Waller

Life Coach, Coaching with Jen,

Attended Course : Speaking Ingeniously

"Jonathan Altfeld is a highly skilled communicator and trainer whom it is an absolute pleasure to watch at work. He cultivates a learning environment which nurtures and develops the skills and abilities of everyone within the group, and created epic transformations."

http://www.coachingwithjen.com/

James Tsakalos

NLP Trainer, Developing Magic, Melbourne, Australia

Personal :

Jonathan? He's very good. It's as simple as that. I would be willing to leave my students in his hands, and that puts him in the company of maybe two or three other trainers who share that much of my respect. This is a guy who looks after every one of his students, works hard, has plenty of fun along the way and makes sure that everybody else does too. And he knows his stuff. From a student's point of view, this means that you're getting someone with top-notch skills and expertise. And from another NLP trainer's point of view - oooh baby! See, everyone knows that expertise in the nuts and bolts of NLP training will get you good results, and many trainers just stop there. But some of us aren't satisfied with nuts and bolts. Some of us want more. Because deep down, we know that there's technical skill, and then there's artistry! And this guy is an artist. As another trainer, it's an absolute joy to watch Jonathan weaving his magic. It's very easy to see that he loves what he does, and he loves doing it well. The number of NLP trainers that I endorse without reservation can be counted on the fingers of one hand (in fact, I could count them and still have room to spare for a couple of finger puppets). Jonathan is one of those trainers. If you have a chance to enroll in one of his seminars then you have a fantastic opportunity to experience quality NLP training with one of the best and most accessible trainers you're likely to find. My advice? Make the most of the opportunity - you'll have a great time, you'll learn a lot more than you think, and you'll develop some fantastic skills without even realising it until you notice yourself using them to great effect long after the course is over.

http://nlpmelbourne.com.au/

Matthew Newnham

Change Management Consultant, Edinburgh, UK

Attended Course :

From my perspective, context and meaning are, if not everything, a very big slice of the cake. Jonathan Altfeld's 'Knowledge Engineering' has provided me with the tools and understanding to create contextual maps of any problem, with cause, effect AND meaning. This approach is very powerful, and allowed me to create breakthrough strategies immediately, with clarity and certainty of purpose. Beyond this, Jonathan is exceptionally wise and articulate about NLP and how to use it to effect meaningful, lasting change. He is also very approachable and generous, and a pleasure to work with.

Jason Knierum

Entrepreneur, Sydney, Australia

Attended Course : Speaking Ingeniously

"I very much enjoyed your seminar. Having more comfort when I talk with people makes the rapport deeper. Even though my demo is only 90 seconds, I hold longer eye contact with more potential customers, building a sense of connection. Result? Sales of my juicer product increased 30%." -

Tom Minter

Entrepreneur, London, UK

Attended Course : Speaking Ingeniously

Whether you are looking to improve your speaking or to gain more of a mastery over yourself, Speaking Ingeniously is a course that will grow and stretch you beyond what you previously thought possible. With each passing day you will be amazed and inspired as you feel your skill and confidence being educed from within. In my experience Jonathan's skills as an NLP trainer are second to none, and through his masterful and outstanding techniques you will be blown away with - and left open-mouthed - at your own potential. Thank you for the great five days, I really appreciate your time and commitment to us. It was also enjoyable and memorable to spend some great time on a personal level. No doubt we will have more chances again in the future...

Michael S.

NLP Master Prac & Success Coach, Portland, OR

Bought Audio : Automatic Yes CD-set

I have ordered Jonathan's programs before and had VERY high expectations for this program… as with his other programs, Jonathan, *yet again*, delivers not only through his insight into how the mind works, but through the exercises that put you into *immediate action*. I found myself, as I was listening, being able to notice how my own states link together and how I had gotten stuck in the past. I feel like Jonathan has handed me the keys to move beyond where I had been -- by noticing how to sequence your communication to get results. It's incredibly easy when you know how to do it. And Jonathan has the know-how and experience to be able to teach the topics that other trainers won't touch. Because if you're like me, you may have taken practitioner and master practitioner courses… maybe from VERY well known trainers… and have yet to see a trainer who directly approaches the topic of state-chaining. What puts "Creating the Automatic YES" and Jonathan's other audio programs ahead of the pack is that he gives you exercises to do throughout the program and he has the knowledge and experience so the skills will be ingrained not only your mind but in your body where they NEED to be to get results -- easily. I have found myself noticing which state people are in as I'm talking to them and where to take them to get outcomes easily. My own confidence as a coach has grown considerably in my ability to influence my own state in VERY useful directions through listening to this audio program… that alone was worth the cost of admission. If *you're interested* in another rigorous, intellectual NLP experience… BAD NEWS… But by doing the exercises Jonathan suggests (or was it demands?), you're in for a real treat by ordering this program! My highest recommendation - THANK YOU!!

Todd Baumgartner

Systems Administrator, Cincinnati, OH

Attended Course : NLP Skills-Builders (course)

After attending an NLP seminar with Jonathan Altfeld, I can only use one word to describe it: amazing! Throughout the weekend, I went through a metamorphosis, leaving the cocoon of my former limited self and now knowing that I can accomplish anything I desire. My only limit now is time. I was amazed to have seen some of my limiting beliefs just fade away and snap like delicate threads. Not only did these changes take place during the seminar, but I now have the tools necessary to make other changes to any aspect of my life. I now understand that the only thing holding me back was myself! Seeing Jonathan using the skills he was teaching in real life was also a major plus. He uses everything that he is teaching all of the time. He doesn't give stop until he knows that everyone has learned what they need to know. In the past few days, since the seminar, I have developed more rapport with my family and co-workers. In the past, I would have been in a situation where meeting new people would have scared me immensely, and now, I can't wait to meet new people. My only regret is that I didn't do this sooner. If you are not living life to the fullest, then you owe it to yourself to go to one of his seminars.