NLP. Training Seminars, NLP Coaching, Articles & Blog

Welcome to the Mastery InSight Institute.
We aim to help improve your leadership & change-management skills dramatically. To provide you with excellent techniques, & actionable strategies for improving relationships & succeeding more in business. We'll give you an unfair advantage in achieving your goals, and in developing more persuasive and effective communication skills.
We provide high-quality NLP training, NLP CDs & DVDs, & NLP coaching. In most cases, our workshops & CD/DVD recordings are highly useful for most anyone with any level of NLP background. We enjoy a high level of return customers & students, once people become familiar with the quality of our work!
Feel free to subscribe to our newsletter, and if you'd like even more info including a free CD & sensory-system vocabulary list & product/seminar catalog, & our occasional announcements by mail & email newsletter. Feel free to fill out a Welcome Packet Request Form entry to request those free NLP gifts.
Enjoy! Feel free to contact us if you have any questions on NLP coaching, NLP training seminars, or NLP home-study investments. Again -- sign that Welcome Packet Request Form to receive your free NLP gifts and our catalog; I do sometimes send out special offers, incentives & announcements by mail & email, that never get posted to the website.
Sincerely,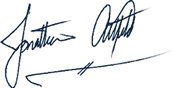 Jonathan Altfeld
NLP Trainer, Business Coach, & Life Coach
Mastery InSight Institute
This site focuses on applying and using NLP to help you resolve conflict, improve communication, manage your emotions, strategize more effectively, enrich your life, enhance your business, develop NLP sales skills, influence, relationships, and behavior. As we specialize in offering NLP courses, seminars, and trainings in a range of situations, we hope to provide the NLP Practitioner and NLP Master Practitioner, coach, life coach, and business coach, with advanced NLP skills and insights, just as we offer a range of products and services to help new NLP students hit the ground running. Feel free to explore our free NLP chat transcripts and NLP articles here.
Author: Jonathan Altfeld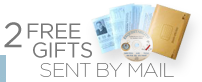 NLP gifts sent by mail:
CD & Sensory-Rich Word-List

On January 1, 2015, Jonathan Altfeld and 20 other co-authors released a digital book entitled "Creating Business Growth."

After six and a half great years based in central Pennsylvania, and running many courses in Washingt

What are the Four Stages of Learning?

In today's post, I share how and why an NLP Modeling project could be set up to fail, and what to do instead!

In today's post, I share a sales-closing I think you'll love, and follow that with NLP skills applied to selling, including: Sensory Acuity, Sensory Awareness, Calibration, Using Suggestions to 'plant' thoughts ethically, and other NLP language patterns!

Sales is one of the absolute best applications of NLP. Yet many salespeople well-trained in traditional models haven't taken advantage of this, usually because they're skeptical of whether or not NLP would get in the way of what they're alr

Do your emotions drive you? Or do you drive your emotions?

NLP has enabled people just like you to discover that actively building, deepening, and maintaining Rapport creates stronger and more desirable results in communication settings of any kind.

NLP Insights from Animal-Training helps you learn and teach more effectively!

Relax; we're not talking about getting brain implants or strapping you into a big computer.
Joel Elfman

NLP Trainer, Massage Therapist, & more, New York, NY

Attended Course : Speaking Ingeniously

Consistently, Jonathan delivers what he promises, and he will go out of his way to deliver special pieces that you ask for. For me, S.I. delivered! There were a ton of learnings. Not only the explicit materials Jon presented but while he was layering knowledge into us (& unveiling the layering bit by bit) and moving us up the learning curves. Light bulbs from the huge array of other skills, other seminars I've gathered just kept popping off all the time. I got to connect a lot of stuff I learned elsewhere. It was fantastic! Headlines, State chaining, Anchoring, Embedded commands, Binders, etc. are a breeze. Don't get me wrong, I'll want a lot of practice to get better. But I have zero hesitation about going out there everyday, creating or just waiting for the opportunity to use these skills. And if I hesitate a little, then I know, there is going to be another opportunity any moment where I'm going to naturally, use pieces of what I was taught. And if for any reason I found myself hestitating in the future for some reason, I can use all the skills I've learned to state chain myself, easily and effortlessly. Just yesterday, 2 days after our seminar, I was on a job interview, and w/o thinking I started to use some of what I learned. It was so easy. And if I want that, it's mine. If you've watched other trainers and wondered how they do what they do so elegantly or not. Take Jonathan's course, let him show you how to unpack the pieces, and create your own amazing presentations. Jon's course is great for any skill level, from Master Prac, Trainer to knowing nothing. One of the guys in S.I. had never taken a single NLP class before. Either he was an amazing natural or another testament to Jon's teaching skill because he was able to handle all the learnings and exercises really, really well and keep up pretty well w/ the rest of us who knew a lot more NLP.

Steven Kenyon

Trainer, Network Consultant, Manteca, CA

Bought Audio : Finding Your Irresistible Voice

I'm a technical trainer who frequently teaches MCSE bootcamps. What that means is I take a group of 10 to 20 people and cram 6 months of learning into 1 or 2 weeks. This is an exercise for me as an instructor since it is 12 hour days, but with only 14 days to pass 7 tests, it's grueling for my students. Before I listened to your CD's, there were times when it seemed like no matter how much the students wanted to learn, they could only absorb so much in a day. About 8 hours into the second day most of my students would start to gaze over completely and frequent breaks were needed. Too frequent in my opinion (sometimes it's hard to get them to come back in and get going). With the proper use of your Dual Tone Voice & Modulation techniques, I found that my students could be completely captivated, even late into the last day! This program should be mandatory listening for teachers and trainers in any industry. Thank you for such an awesome program!

Bob Dillon

Seminar Leader, Vermont

Attended Course : Speaking Ingeniously

No matter where you perceive your skill level, there is always more. Jonathan not only cuts diamonds, he polishes them, and adds more facets."

Quinton Zondervan

CEO, Excelimmune, Inc., Woburn, MA

Hired Coaching :

I hired Jonathan for weekly 1-on-1 executive coaching, as well as invited him to spend two days with my team of scientists and managers, for a customized presentation followed up with individual employee coaching sessions.

Jonathan was tremendously helpful in coaching me through some very difficult situations. We focussed primarily on "emotional state management" which he quickly diagnosed was where I needed the most help. Maintaining the proper emotional equilibrium while going through stressful situations to a large extend comes natural to me. Nonetheless, there was a lot of room for improvement, and Jonathan definitely helped me reach a higher level of performance. Working with Jonathan was an absolute delight because he would quickly assess the situation I would describe to him and give me clear, specific pointers on how to adjust my perceptions and options to create a more positive emotional state regarding the situation. From there we would seamlessly transition to specific training exercises to prepare for future situations. I use many of these techniques now without thinking about them; they've become part of my repertoire and toolset.

Not only was Jonathan able to help me improve my performance, he worked with my entire team to help them improve their internal communication. By appropriately confronting them with the need to take responsibility for the outcome of their individual attempts at communication, he was able to help many of them move towards a greater awareness of their own specific communication needs and approaches and to make adjustments to improve the outcome. One team member told me what an amazing resource he was. I was very pleased with the changes in the team's approach to communicating with each other. While communication is still of course not yet perfect among them, it has improved considerably, and this allowed the team to achieve an amazing result. We set goals for the end of the year that we thought were aggressive. In fact we ended up beating the date by 2 months. No doubt we got lucky of course in terms of not encountering major technical obstacles we could not easily overcome. Nonetheless I credit a significant part of our success to Jonathan's work in enabling better team communication. Just the knowledge that in fact there were specific, attainable ways to make communication better encouraged the team and gave them the confidence to work through tense or difficult situations more smoothly than before.

Jonathan is indeed a tremendous resource for those who want to improve their communications (in the broadest sense of that word). Ultimately all human achievement is based on our proficiency to interact with others in a way that makes it more likely we will achieve a mutually beneficial, mutually desired outcome. Jonathan is able to work with any team or individual motivated enough to seek help in doing better, and helping them improve. What I appreciate the most about Jonathan is that he does not try to create an unnatural dependence. On the contrary, he happily shares his techniques and uses exercises and training to help you internalize them. Like any good coach, he helps you get better and acquire new skills that you can use on your own to achieve amazing results.

http://www.excelimmune.com/

Alex Kravchenko

IT Consultant, New York, NY

Attended Course : Speaking Ingeniously

Consider taking Jonathan Altfeld's "Speaking Ingeniously" course. To start with, Jonathan is a very powerful public speaker himself, so even if there was nothing else to recommend about this course, just the ability to model someone who's able to deliver an amazing impromptu presentation on just about any topic I can think of is well worth the price of the workshop. What's even better, Jonathan, in addition to being a great communicator, is also a very skillful and dedicated teacher who's quite able and willing to deploy his considerable NLP skills to make his students better public speakers. Add to this a powerful "Speaking Ingeniously" model of delivering both prepared and off-the-cuff presentations and you get a hell of a training! Before the course I had some idea about spatial and tonal anchoring, as well as state-chaining in the context of public speaking. After the course, I have experience of moving people through various states while creating anchors. I also became much better at generating attention grabbing headlines. Bottom line – Jonathan delivers what he advertises and then some! I highly recommend this course to anyone who wants to improve their public speaking skills.

Tom Minter

Entrepreneur, London, UK

Attended Course : Speaking Ingeniously

Whether you are looking to improve your speaking or to gain more of a mastery over yourself, Speaking Ingeniously is a course that will grow and stretch you beyond what you previously thought possible. With each passing day you will be amazed and inspired as you feel your skill and confidence being educed from within. In my experience Jonathan's skills as an NLP trainer are second to none, and through his masterful and outstanding techniques you will be blown away with - and left open-mouthed - at your own potential. Thank you for the great five days, I really appreciate your time and commitment to us. It was also enjoyable and memorable to spend some great time on a personal level. No doubt we will have more chances again in the future...

Michael Roach

Coach, London, UK

Attended Course : Belief Craft MP3 Set

"Jonathan & Doug together make a winning team putting a new & exciting spin on how to be successful using sleight of mouth. You'll find in just a few days, your abilities & understandings of how you can use the language patterns of sleight of mouth confidently & covertly in everyday communication increasing by leaps & bounds. Even more you'll be able to target with precision your communication to achieve the outcomes you want. Take the next steps in enhancing your influence & persuasion skills now, attend Belief Craft. I was thoroughly entertained & entranced by the dynamic duo of Jonathan & Doug, both masters in their ability to train, & check that we as delegates were mastering the skills, & able to put into use the ability to craft other people beliefs, & even better we got to update our own. I thoroughly recommend this training for anyone who wants to be more successful in elegantly using the the patterns of Sleight of Mouth & knowing the appropriate contexts to use them in."

http://michaelwilliamroach.com/

David Gould

Bristol Hypnotherapy, Bristol, UK

Attended Course : Knowledge Engineering

(written in 1998:) Jonathan has not been doing NLP all that long, & yet his skills already surpass almost all the other trainers. Most of you will probably be wondering how he does it. Luckily, Jonathan has decided to teach us in a special 3-day training he calls "Knowledge Engineering & NLP". Because of the original nature of the material being taught & because of Jonathan's mastery of teaching at many levels simultaneously, the training suits all levels of NLP ability. He is also very good at tailoring the training to the participants: most of what we did was made up as we went along & yet, because it all went so well, I assumed it had been planned! Jonathan is quite happy teaching something completely irrelevant to the material if he thinks it's useful to the trainees. I found this particularly refreshing. I confidently recommend this course to everyone, especially those who want to progress a lot faster with NLP.

http://www.deep-trance.com

Alex Akselrod

Bought Audio : Finding Your Irresistible Voice

As a certified hypnotherapist, I can tell you that I will use these techniques in all of my future hypnosis work, both with clients & on tape, as well as any inductions I record for free distribution. Jonathan demonstrated these techniques as he taught them, & each time, I had a high level of response to them. He is a very dynamic speaker, & forced me to really pay attention & understand the communication at all levels.

Steve Boyley

NLP Trainer, Vancouver, BC

Attended Course : Linguistic Wizardry

In 8 days I get to know the delegates who attend my NLP Training seminars. I find out how much they have learned from previous seminars they have attended, by direct observation of the skill they demonstrate, as well as through direct inquire into their perceptions of previous training experiences. I regularly hear positive commentary about Jonathan's Linguistic Wizardry seminars. The confidence and proficiency with the skills Jonathan has taught them, is plainly evident. In addition, people I have trained have subsequently attended Jonathan's Linguistic Wizardry seminar and provided me with very positive feedback on their experiences with Jonathan.

http://www.nlpmind.com