NLP. Training Seminars, NLP Coaching, Articles & Blog

Welcome to the Mastery InSight Institute.
We aim to help improve your leadership & change-management skills dramatically. To provide you with excellent techniques, & actionable strategies for improving relationships & succeeding more in business. We'll give you an unfair advantage in achieving your goals, and in developing more persuasive and effective communication skills.
We provide high-quality NLP training, NLP CDs & DVDs, & NLP coaching. In most cases, our workshops & CD/DVD recordings are highly useful for most anyone with any level of NLP background. We enjoy a high level of return customers & students, once people become familiar with the quality of our work!
Feel free to subscribe to our newsletter, and if you'd like even more info including a free CD & sensory-system vocabulary list & product/seminar catalog, & our occasional announcements by mail & email newsletter. Feel free to fill out a Welcome Packet Request Form entry to request those free NLP gifts.
Enjoy! Feel free to contact us if you have any questions on NLP coaching, NLP training seminars, or NLP home-study investments. Again -- sign that Welcome Packet Request Form to receive your free NLP gifts and our catalog; I do sometimes send out special offers, incentives & announcements by mail & email, that never get posted to the website.
Sincerely,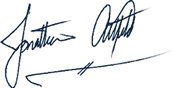 Jonathan Altfeld
NLP Trainer, Business Coach, & Life Coach
Mastery InSight Institute
This site focuses on applying and using NLP to help you resolve conflict, improve communication, manage your emotions, strategize more effectively, enrich your life, enhance your business, develop NLP sales skills, influence, relationships, and behavior. As we specialize in offering NLP courses, seminars, and trainings in a range of situations, we hope to provide the NLP Practitioner and NLP Master Practitioner, coach, life coach, and business coach, with advanced NLP skills and insights, just as we offer a range of products and services to help new NLP students hit the ground running. Feel free to explore our free NLP chat transcripts and NLP articles here.
Author: Jonathan Altfeld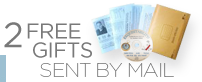 NLP gifts sent by mail:
CD & Sensory-Rich Word-List

You're a diamond! One of nature's greatest creations. Already gifted, already beautiful.

Goodbye 2012, and hello 2013!  That time has come again to ritually cap a year gone by... and, perhaps more intentionally, choose how you want your next year to go.

Are you self-aware enough to know that every single judgement call you make, prevents you from learning, or diminishes how much you can learn?

Have you ever felt like you were absorbing lots of information effectively, and then... when called upon to recall that information later... drew a blank?

In today's entry, I'll start sharing examples of effective NLP techniques used in presentations.  TED is an organization that hosts extraordinary conferences wherein extraordinary people give short presentations about amazing ideas & results, in the worlds of art, science, music, performance,

Recently during a Practitioner training, my students were learning about time distortion, both as an experience, and for the purposes of learning time distortion effects and language patterns. 

This is a temporary blog entry -- just to say welcome!  The content on this site has been 14 years in the making, but our new design (unveiled Jan 4 2012), will enable easier access to the wide range of resources and opportunities you'll find here.  I hope you enjoy and find value in returning wi

I received an inquiry via my site, asking for help with Stuttering:

This blog entry was one that was moved from my old NLP Forum. Mike DeBusk had asked:

Too many Speakers violate how their audience members think about the past vs. the future. Public Speaking pitfall: Most speakers I watch (even on youtube) keep getting their "time" references completely wrong for audiences.
Nick Fortune

IT Consultant, London, UK

Attended Course : Knowledge Engineering

"In three days time", he said, "you are all going to be better knowledge engineers than most of the people I've worked with." I blinked. That sounded like quite a claim! Of course, we needn't have worried. Mr. Altfeld conducts his seminars like a Grandmaster laying a trap for a particularly wiley opponent. The opening moves seem so innocuous & then, it all comes together, & by the time you realise you've learned something, it's too late...to do anything except have fun using your new understanding, that is! The real topic of the seminar is modeling. Modeling is arguably the heart of NLP &, until now, a subject that has been pretty much opaque to me. No longer. Jonathan melds techniques from the world of computing with meta-modeling to produce a solid methodical approach to the subject, which is uniquely his own. What can I say? We had a lot of fun, we learned a lot, & most important, what we learned was useful & obvious in its application. If you get a chance to attend one of these events, do it!

Byron Woodson

Philadelphia, PA

Bought Audio : Knowledge Engineering

Jon Altfeld's Knowledge Engineering Home study course is the best money on NLP I've ever spent. I've read all of the early NLP books, and most of the books in their bibliographies. I've also been to one 14-day training. To date, most NLP has been 'intellectual' and 'peicemeal' for me. Since listening to Jon's seminar and reading the transcript, I've been able move from 'knowing about' to 'knowing' how to model other people's experiences and belief systems, and with way less effort. Jon expanded on Dilts' Normalized Belief Structure. The way Jon builds and weaves this structure enabled me to understand clearly how it worked. His course indirectly set up the "NBS" as a lynchpin, integrating other aspects of NLP for me. Most of the stuff I've exposed myself to in NLP focuses on either the sensory systems or the language. This KE course has enabled me to understand how sensory-systems are integrated into language. This has me tracking people's experiences and languaging not like a 1-2-3 beginner dance instruction, but rather like keeping up with a good salsa tune! And with a partner to boot! Through the course, he leads you to using this tool in simple and dynamic ways. Using the "NBS" has enabled me to attend to, understand and track the experience of anyone I talk to. It has also enabled me to deal with people more powerfully. Two days after finishing the course, using this tool, I both defused one, and prevented another almost-guaranteed argument with my girlfriend, in the same night! This is the first NLP product that I've read and/or experienced that enables me to easily attend to, track and deal with another person's belief systems in real-time/uptime. This home study course actually puts the 'programming' in NLP.

Marc Carlin

Hypnotist, The NYC Hypnotist, New York, NY

Attended Course : NLP Sales Wizardry

I just finished up a seminar with Jonathan Altfeld on NLP and Sales. As always I had a great weekend and experiential learning experience. Jonathan is a master at connecting NLP with real world skills and I learned plenty! [...] If you have a chance to train with Jonathan I enthusiastically support his work.

http://www.hypnoticstate.com

Brian Mertins

Bought Audio : Metaphor Machine CDs

Metaphor was one of the skills that originally attracted me to NLP, but after reading books and attending seminars I still didn't understand how to generate it. The best thing about the Metaphor Machine is that it lays the process out in clear and easy to understand steps so that you can truly understand how to generate effective metaphorical contexts. I found the second part of actually utilizing the metaphorical context to generate the desired effect to be less concrete, but Jonathan gives numerous examples and then a really wild demonstration that shows where you might take it as you practice... Great Product.

Peter Buchanan

Architect, Author, Urban Planner, and Critic, London, UK

Attended Course : NLP Skills-Builders (course)

A very enjoyable and energizing weekend, with lots of learning. Jonathan's skills are immensely impressive, and another big plus is the range of things he brings in from outside conventional NLP. Generally, a first-class seminar, especially for those who have already done some NLP!

Crystal Spring

NLP Practitioner & Reiki Master,

Attended Course : NLP Practitioner Training

Once again Jonathan has completed a training and brought us all to a beautiful crescendo, ascension of skills, clarity, and directed us in reframing the hovering hesitant past to a powerful present which is future-paced and has maximal integration. Thank you Jonathan.

Simon Applebaum

Harmonix Systems, Southampton, UK

Attended Course : Finding Your Irresistible Voice

I learned loads and increased my confidence in my own voice massively. The course kicked off with an opportunity for everyone to speak to the group and we got immediate feedback on our vocal strengths and areas for improvement. The feedback was insightful and effective - even at this very early stage of the course, we were all achieving quite serious improvements. A key aspect of Jonathan's approach is the use of real-time feedback and he uses several tools to do this. The theory is that normally you don't actually hear your own voice quite as other people do - the sound changes as it travels through the bones and tissues of your own head! By using feedback, you hear a more accurate version of your own voice, as other people hear it, and you can make adjustments on the fly in response to it. This worked for me. Although I'd previously done voice work, this was the first time I'd used this approach. I found I could focus on the actual sound of my voice, as I spoke. I sounded better which increased my confidence, helping me slow down my usual rush to get finished. Overall I found the course great fun, I learnt loads and the time passed in a flash. I particularly appreciated the lighter hearted sections at the end of the day's training where Jonathan demonstrated his voice impersonation skills. Ranging from Stallone and Arnie, through to Marge Simpson, we were all encouraged to join in and explore the range of our own voices. Fun and with a very serious purpose: each accent we practiced exercised particular parameters of our voice. Because I attended the beginning and end of the course, I missed out a big chunk in the middle including any gradual improvements the other attendees were making in their voice. So for me, on my return on the final day, I noticed quite dramatic improvements compared with the initial session. Straw polls frequently show that many people lack confidence in their voice. If you consider your voice to be one of your key assets, Finding Your Irresistible Voice is a valuable and effective learning experience, where you could expect to make fantastic improvements, in a fun and supportive environment, that boosts your confidence.

Silke Scheidereiter

Germany

Attended Course : NLP Skills-Builders (course)

Great, great, great! Thank you so much for helping me to find out more about what I've already been doing well, unconsciously! This was exactly what I needed to take my NLP skills "out there" and to the next level... and beyond! And thank you for opening up a whole new world full of miracles & adventure. Now I'm ready to explore! My main goal in this seminar was to find a way to integrate NLP more into my day-to-day life. In the past I sometimes got frustrated because I felt that I learned something very valuable and never got around to using it - at least not in a way I could verify to myself. It was as if a connection was missing between what I knew theoretically and what I actually DID. That's changed! Not only am I now using my NLP™ skills... I can't even turn it off anymore!! I've become an active player in this game - and I love it! Just the other day I got a glimpse of what really effective communication feels like. I had an appointment with a guy who definetely was in a less-than-positive state and who had no intention of giving me what I wanted -- and I got my way!! I was in the right state, alert, got my language spot on (...did I tell you that I love sleight of mouth?), had the tonality right, paced and then led led led led him to feeling great about my demands... WOW... talking about flow!!! Thank you, Jonathan, for sharing your knowledge! And thank you for blowing my limiting beliefs apart once more...!

David Regler

NLP Trainer & Business Coach, Maine Associates,

Bought Video : NLP Skills-Builders (course)

Having just finished watching the third set of DVDs I can say that it has been a fantastic investment of my time and money. Each DVD is well structured, the quality is outstanding, the exercises are well presented and the material is first class. They undoubtedly stand alone on their own merits and, when combined, offer an extremely powerful learning experience. "Building Hypnotic Rapport" is great fun as you can do the drills with a partner and unpack them alongside the students on the DVD; "Sharpening Your Influence" was an excellent way to learn some extremely powerful language patterns; and, as a Coach, "Unbridled Motivation" was my personal favourite as it offers a wealth of techniques to use with my clients, I just love "propulsion systems"! If you, like me, are not yet able to train with Jonathan personally, these DVDs are an excellent alternative, with the additional benefit of being able to review them again and again. You will be delighted with this DVD set, there are gems in every one for everyone.

http://www.execcoach.net/executive-coaching/david-regler.htm

Andy Smith

Trainer of NLP & Appreciative Inquiry, Coaching Leaders, France

Bought Audio : Metaphor Machine CDs

Jonathan Altfeld has done a first-class job of clarifying what makes a successful metaphor, and how to generate as many as you need. This CD set has given me a much better conscious understanding of how to use metaphor, and has changed the I way I teach metaphor use on my NLP Practitioner and Master Practitioner courses. Also, to my knowledge, this material is more advanced than anything else available on metaphor construction.

http://www.coachingleaders.co.uk/