NLP. Training Seminars, NLP Coaching, Articles & Blog

Welcome to the Mastery InSight Institute.
We aim to help improve your leadership & change-management skills dramatically. To provide you with excellent techniques, & actionable strategies for improving relationships & succeeding more in business. We'll give you an unfair advantage in achieving your goals, and in developing more persuasive and effective communication skills.
We provide high-quality NLP training, NLP CDs & DVDs, & NLP coaching. In most cases, our workshops & CD/DVD recordings are highly useful for most anyone with any level of NLP background. We enjoy a high level of return customers & students, once people become familiar with the quality of our work!
Feel free to subscribe to our newsletter, and if you'd like even more info including a free CD & sensory-system vocabulary list & product/seminar catalog, & our occasional announcements by mail & email newsletter. Feel free to fill out a Welcome Packet Request Form entry to request those free NLP gifts.
Enjoy! Feel free to contact us if you have any questions on NLP coaching, NLP training seminars, or NLP home-study investments. Again -- sign that Welcome Packet Request Form to receive your free NLP gifts and our catalog; I do sometimes send out special offers, incentives & announcements by mail & email, that never get posted to the website.
Sincerely,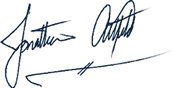 Jonathan Altfeld
NLP Trainer, Business Coach, & Life Coach
Mastery InSight Institute
This site focuses on applying and using NLP to help you resolve conflict, improve communication, manage your emotions, strategize more effectively, enrich your life, enhance your business, develop NLP sales skills, influence, relationships, and behavior. As we specialize in offering NLP courses, seminars, and trainings in a range of situations, we hope to provide the NLP Practitioner and NLP Master Practitioner, coach, life coach, and business coach, with advanced NLP skills and insights, just as we offer a range of products and services to help new NLP students hit the ground running. Feel free to explore our free NLP chat transcripts and NLP articles here.
Author: Jonathan Altfeld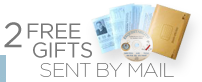 NLP gifts sent by mail:
CD & Sensory-Rich Word-List

Many NLP Practitioners are more sloppy with their thinking patterns, than they'd like to admit, or... would even notice.

Watch NLP Co-Founder Richard Bandler use NLP to eliminate Michael Strahan's phobic response to snakes -- in minutes (with Kelly Ripa bringing over a BIG snake at the end to test Michael's response). Spoiler alert: It worked ridiculously well.

No matter what skill you want to learn, no matter what fears or concerns or hesitation you may have, there are and will always be a wide range of approaches, to learning that skill.  It's important to keep that in mind when making learning choices.

Many more famous people have been trained in Ericksonian (indirect) Hypnosis and NLP than you might guess.  There are certainly far more who have strong interests here than have publically admitted so.  

On January 1, 2015, Jonathan Altfeld and 20 other co-authors released a digital book entitled "Creating Business Growth."

After six and a half great years based in central Pennsylvania, and running many courses in Washingt

What are the Four Stages of Learning?

In today's post, I share how and why an NLP Modeling project could be set up to fail, and what to do instead!

In today's post, I share a sales-closing I think you'll love, and follow that with NLP skills applied to selling, including: Sensory Acuity, Sensory Awareness, Calibration, Using Suggestions to 'plant' thoughts ethically, and other NLP language patterns!

Sales is one of the absolute best applications of NLP. Yet many salespeople well-trained in traditional models haven't taken advantage of this, usually because they're skeptical of whether or not NLP would get in the way of what they're alr
Jorge A. Colon

Attorney, Miami, FL

Attended Course : NLP Practitioner Training

Jonathan Altfeld is truly dedicated to each of his students' growth and effectiveness. His integrity, patience, and kindness are a good model for trainers, managers, and parents.

Michael Christon

NLP Trainer & Entrepreneur, Edinburgh, Scotland

Attended Course : Linguistic Wizardry

Linguistic Wizardry is a 3-day course which can be attended by non-NLP, Practitioners, Master Practitioners and Trainers... and all will enjoy and learn from the experience. Not only does Jonathan demonstrate an incredible understanding and proficiency in linguistics but presents/trains in a very entertaining and effective manner. As a trainer of NLP I still enjoy attending training (there is always something to be learnt) - on such occasions I have a professional interest in what outcomes are achieved by the trainer. It is on this point that Jonathan stands out a mile in comparison to many trainers in the field of NLP... EVERYONE in the room dramatically improved their skill level. In my experience I have never come across such success... and I have trained with many 'great' names. As for the content - This course is not an indepth exploration of the Meta Model or Milton Model, though there are a few references through the three days. Instead this programme quite rightly concentrates on the basis and delivery of communication with specific emphasis on state and sensory acuity. Hence - If you were wondering why your 'theoretical' or academic understanding of language has not achieved the desired practical results - THIS IS THE COURSE FOR YOU. Jonathan is amazing and definitely deserves to be considered as one of the best NLP trainers in the world. And interestingly - he is without ego or arrogance and is (for me) one of the easiest trainers to chat with I have ever met. If you have not already done so - TRAIN WITH JONATHAN and discover just how much further you can take your NLP skills.

Arlene Hoffman

Miami, FL

Attended Course : NLP Practitioner Training

Take a remarkable journey with Jonathan Altfeld to a new awakening, a new beginning, and a Bigger and Better You. The tools and techniques of the NLP™ Prac Training will elevate you higher than you ever thought you would soar. Learn, experience, grow rich in love, language, and personal success.

Oscar Rodriguez

Hypnotherapist, Real Estate Agent, Hypnosis Washington DC,

Attended Course : NLP Sales Wizardry

Hey, my name is Oscar Rodriguez, I am sitting here at the end of an amazing class by Jonathan Altfeld. There's a couple of things about Jonathan that I've liked. He's kind of a person who (Oscar meant to say DOESN'T!) makes promises that he doesn't intend to keep. And it's really cool because, the promises that he makes, are always exceeded at every event that I have been with. So he taught us the 5 step process in Sales. Not only did he go meticulously through that step, but he helped us to break it down and to focus on the areas of weaknesses we had, or how to empower or become even stronger in places that we already knew we were doing, He told us very specific events, steps, and processes that we need to do to take to go to the next level. So were my expectations met, well, of course, I already expected great things and I got blown away once again. If you're a sales person, if you're any type of hypnotherapist, any type of a process-oriented person or any type of an individual who really needs to connect with others, persuade others to really get your message across. If you're a teacher, if you're the President of the United States, and want to get re-elected, Come. Listen, get action, and you'll be able to get not only the stuff that you need, but you'll be blown away by being able to get the results. if you're in the Washington DC area, if you take this class, come and join me for a refresher of this so that you can get what you really need. Thanks Jonathan!

http://hypnosiswashintongdc.com/

Silke Scheidereiter

Germany

Attended Course :

Thanks for a wonderful & mind altering weekend - it was worth every single penny! [...] my brain just can't stop generating new ideas & solutions, identifying patterns, going through the huge pile of new information. [...] I still don't have a clue as to how you managed to get that much data into these few inches of my brain in such a short time!!! NLP seems to be much more effective & powerful than I ever dared to dream of.....

Erol Thompson

London, UK

Attended Course : Linguistic Wizardry

As someone relatively new to the subject of NLP I greatly appreciated the mix and range of experience available to me on the linguistic wizardry seminar. Knowledge sharing wasn't just encouraged by Jonathon, but expected as a pre-requisite to getting the most out of the course. As a result this added to the whole seminar experience from day one. Perhaps of greatest benefit to me was the way that Jonathon ensured that we learned as much during lunch breaks and evening conversations as we had learned during the day. By joining us Jonathon showed how the material could be usefully integrated in the real world - achieving shop discounts ethically, was another great bonus. During the course, the practical sessions and brain gym exercises were highly enjoyable - I've already used one or two as handy exercises to occupy the attention of boisterous nephews and nieces. It seems NLP really is 'child's play'. In general, I would like to have played around with more examples of 'state-chaining' through story telling. The Village Council sessions allowed me to see for myself how I'd benefited from the course. Personal benefits for me since the course have been in my professional and social interactions - for instance I now find it easier to model the behaviours of colleagues who have enviable influencing styles; I now see interactions as an opportunity to share stories in a more exciting way; and the quality of my presentations (and joke telling) have improved. For this I believe Jonathon should take some credit.

Andy Smith

Trainer of NLP & Appreciative Inquiry, Coaching Leaders, France

Bought Audio : Metaphor Machine CDs

Jonathan Altfeld has done a first-class job of clarifying what makes a successful metaphor, and how to generate as many as you need. This CD set has given me a much better conscious understanding of how to use metaphor, and has changed the I way I teach metaphor use on my NLP Practitioner and Master Practitioner courses. Also, to my knowledge, this material is more advanced than anything else available on metaphor construction.

http://www.coachingleaders.co.uk/

Rosie O'Hara

NLP Trainer, NLP Highland, Edinburgh, Scotlan

Attended Course : Linguistic Wizardry

I thoroughly enjoyed Jonathan's Linguistic Wizardry in November 2006 in Glasgow, Jonathan's humour and at times subtle directness is charming and enables great learning. I experienced these 3 days and his evening sessions both as a participant and sometimes from a trainer's perspective. The courses gave me more insight into myself (which NLP always does!), as well as more info, and exciting and useful NLP to bring to my own trainees, trainers and clients, as well as my own life. Jonathan's voice and careful testing of the waters in respect of humour are also delightful. And I met some great people. He's really worth the money, go for it, enjoy it and learn.

http://www.nlphighland.co.uk

Tom O'Connor

Network Consultant & NLP Modeler, London, UK

Attended Course : Belief Craft MP3 Set

"Belief Craft is an exceptional course that has massively improved my modeling and change [-work] abilities. I would highly recommend it to anyone who wants to take their NLP and change skills to a new level."

http://nlptimes.com/

Staci Backauskas

Author, Tampa, FL

Hired Coaching : Personal Coaching

Jonathan's coaching stripped the emotion from what I was experiencing, allowing for the clarity that enabled me to make healthy choices. The positive steps that followed those choices have supported my intention to create peace in my life and afforded me the privilege of living my life as who I am, not who I told myself I was.