NLP. Training Seminars, NLP Coaching, Articles & Blog

Welcome to the Mastery InSight Institute.
We aim to help improve your leadership & change-management skills dramatically. To provide you with excellent techniques, & actionable strategies for improving relationships & succeeding more in business. We'll give you an unfair advantage in achieving your goals, and in developing more persuasive and effective communication skills.
We provide high-quality NLP training, NLP CDs & DVDs, & NLP coaching. In most cases, our workshops & CD/DVD recordings are highly useful for most anyone with any level of NLP background. We enjoy a high level of return customers & students, once people become familiar with the quality of our work!
Feel free to subscribe to our newsletter, and if you'd like even more info including a free CD & sensory-system vocabulary list & product/seminar catalog, & our occasional announcements by mail & email newsletter. Feel free to fill out a Welcome Packet Request Form entry to request those free NLP gifts.
Enjoy! Feel free to contact us if you have any questions on NLP coaching, NLP training seminars, or NLP home-study investments. Again -- sign that Welcome Packet Request Form to receive your free NLP gifts and our catalog; I do sometimes send out special offers, incentives & announcements by mail & email, that never get posted to the website.
Sincerely,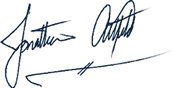 Jonathan Altfeld
NLP Trainer, Business Coach, & Life Coach
Mastery InSight Institute
This site focuses on applying and using NLP to help you resolve conflict, improve communication, manage your emotions, strategize more effectively, enrich your life, enhance your business, develop NLP sales skills, influence, relationships, and behavior. As we specialize in offering NLP courses, seminars, and trainings in a range of situations, we hope to provide the NLP Practitioner and NLP Master Practitioner, coach, life coach, and business coach, with advanced NLP skills and insights, just as we offer a range of products and services to help new NLP students hit the ground running. Feel free to explore our free NLP chat transcripts and NLP articles here.
Author: Jonathan Altfeld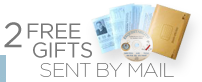 NLP gifts sent by mail:
CD & Sensory-Rich Word-List

On January 1, 2015, Jonathan Altfeld and 20 other co-authors released a digital book entitled "Creating Business Growth."

After six and a half great years based in central Pennsylvania, and running many courses in Washingt

What are the Four Stages of Learning?

In today's post, I share how and why an NLP Modeling project could be set up to fail, and what to do instead!

In today's post, I share a sales-closing I think you'll love, and follow that with NLP skills applied to selling, including: Sensory Acuity, Sensory Awareness, Calibration, Using Suggestions to 'plant' thoughts ethically, and other NLP language patterns!

Sales is one of the absolute best applications of NLP. Yet many salespeople well-trained in traditional models haven't taken advantage of this, usually because they're skeptical of whether or not NLP would get in the way of what they're alr

Do your emotions drive you? Or do you drive your emotions?

NLP has enabled people just like you to discover that actively building, deepening, and maintaining Rapport creates stronger and more desirable results in communication settings of any kind.

NLP Insights from Animal-Training helps you learn and teach more effectively!

Relax; we're not talking about getting brain implants or strapping you into a big computer.
Silke Scheidereiter

Germany

Attended Course :

Thanks for a wonderful & mind altering weekend - it was worth every single penny! [...] my brain just can't stop generating new ideas & solutions, identifying patterns, going through the huge pile of new information. [...] I still don't have a clue as to how you managed to get that much data into these few inches of my brain in such a short time!!! NLP seems to be much more effective & powerful than I ever dared to dream of.....

Aaron Spurling

NLP Master Practitioner, Indianapolis, IN

Attended Course : NLP Master Practitioner

One of the things people interested in NLP often wonder about is where they can get high quality training. I did my Master Practitioner training with Jonathan Altfeld and Doug O'Brien, and in my opinion they are two of the very best trainers out there today. Both Jonathan and Doug have vast knowledge and experience in NLP, and they are both gifted teachers. Furthermore, Jonathan's unique Knowledge Engineering" approach to modeling, together with Doug's mastery of "Sleight of Mouth" and Ericksonian hypnosis, make for an incredibly powerful combination that is not being taught literally anywhere else. I recommend that anyone who wants to take their NLP skills to truly world class levels should sign up for Jonathan and Doug's training immediately!

James Tsakalos

NLP Trainer, Developing Magic, Melbourne, Australia

Personal :

Jonathan? He's very good. It's as simple as that. I would be willing to leave my students in his hands, and that puts him in the company of maybe two or three other trainers who share that much of my respect. This is a guy who looks after every one of his students, works hard, has plenty of fun along the way and makes sure that everybody else does too. And he knows his stuff. From a student's point of view, this means that you're getting someone with top-notch skills and expertise. And from another NLP trainer's point of view - oooh baby! See, everyone knows that expertise in the nuts and bolts of NLP training will get you good results, and many trainers just stop there. But some of us aren't satisfied with nuts and bolts. Some of us want more. Because deep down, we know that there's technical skill, and then there's artistry! And this guy is an artist. As another trainer, it's an absolute joy to watch Jonathan weaving his magic. It's very easy to see that he loves what he does, and he loves doing it well. The number of NLP trainers that I endorse without reservation can be counted on the fingers of one hand (in fact, I could count them and still have room to spare for a couple of finger puppets). Jonathan is one of those trainers. If you have a chance to enroll in one of his seminars then you have a fantastic opportunity to experience quality NLP training with one of the best and most accessible trainers you're likely to find. My advice? Make the most of the opportunity - you'll have a great time, you'll learn a lot more than you think, and you'll develop some fantastic skills without even realising it until you notice yourself using them to great effect long after the course is over.

http://nlpmelbourne.com.au/

Tom Olson

Maryland

Attended Course : NLP Skills-Builders (course)

Thank you for such a wonderful and powerful introduction to NLP. I must admit that Friday night, I was feeling a mix of excitement and skepticism. Although I had already read three books on NLP, I still needed proof. I needed someone to show me that NLP was for real, and show me, you did. The skeptical voice in the back of my head was quickly quelled. I appreciate the openness and respect you exhibited to the attendees through out the entire three days. But most of all it was fun, and for me, an adventure. I do plan to continue this adventure with additional training. Thanks again for pointing out the possibilities. You are a great trainer and I look forward to training with you in the future.

William Barron

Business Life Coach, Creating InSight, United Kingdom

Attended Course : Knowledge Engineering

I am using your K.E. all the time with my Business Development Coaching. The first time was over the telephone with a client. She was in London and I was in Derby. She had a challenge with a customer and wanted a different way of handling him and a new project but was stuck. I explained the process started it off ... If Then Means ... faxed the start to her and then she picked up the process and by the end of the session we had worked it back and she had a better idea of what was involved and later that week emailed me with the news that she had sorted it all out. Another client was having trouble deciding on a similar situation but did not know why he was holding back on a new venture, especially as he had been made redundant and it uncovered huge amounts of stuff in his life that he hadn't told anybody before and now we are looking at that before he even considers the new business venture. Finally the last time was a client who wants to get out of a business investment, which then allowed us to take the result and work back with all the various scenarios on parallel Time Scales that showed what he needed to do, which he found extremely valuable. Along with Dilts' Logical Levels, visualization, Mind Mapping and EQ, K.E. has got to be one of the most useful things that I have learnt in the past four years. Many thanks.

http://www.creatinginsight.co.uk

Steve Boyley

NLP Trainer, Vancouver, BC

Attended Course : Linguistic Wizardry

In 8 days I get to know the delegates who attend my NLP Training seminars. I find out how much they have learned from previous seminars they have attended, by direct observation of the skill they demonstrate, as well as through direct inquire into their perceptions of previous training experiences. I regularly hear positive commentary about Jonathan's Linguistic Wizardry seminars. The confidence and proficiency with the skills Jonathan has taught them, is plainly evident. In addition, people I have trained have subsequently attended Jonathan's Linguistic Wizardry seminar and provided me with very positive feedback on their experiences with Jonathan.

http://www.nlpmind.com

Donna McGeorge

Speaker, Facilitator, People with PEP,

Attended Course : Speaking Ingeniously

I have just come off a 3 day training program with 13 people. I have to say I experienced amazing results and have integrated more HC than I thought. During each of the breaks David [another Holographic Communication student] was coming to me and saying things like 'great amnesia patterns' and 'cool embedded commands' (or words to that effect). There were some that I was conscious of, and others that demonstrated unconscious skill. However, this course (Cert IV), through other public offerings, is often delivered in anything from 8 days to 6 months, and I had some (secret) concerns about pulling it off in 3 days... [judicious pause]... and I did. I believe that using the HC techniques of headlines, universals/truisms, moving people through states and using embedded commands meant this program had real legs and the content was delivered in an extremely accelerated, yet satisfying, way. In any case, the proof was in the pudding. Participants, in their final presentations, demonstrated *all* of the techniques that I had taught them and performed beautifully and "passed". Thanks again for an amazing workshop and more amazing experience. I will be recommending this program to my colleagues, and look forward to an 'advanced HC' program when it eventuates.

http://www.peoplewithpep.com.au/

Michael DeBusk

NLP Master Practitioner, Maryland

Attended Course : NLP Skills-Builders (course)

Jonathan, I absolutely loved spending the weekend training with you in DC. As a Licensed Master Practitioner, I was delighted to find myself learning new ways to further refine my skills and discovering new parts of my brain. That fingertip exercise you demonstrated--the one that increases interhemispherical communication in the brain--I use it daily and am impressed with the results. And I'm noticing that I have an even greater ability with language patterns. My favorite part of the weekend, though, was watching the personal transformations made by other members of the class, specifically the skeptics. These folks went from "show me" to "show me more!" in an incredibly short period of time. You've helped them begin the process of dramatically improving their lives, and it was an honor to observe and take part in it. Thanks, too, for spending extra time with the class... running longer than scheduled so you could share "just one more cool thing" with us, even having meals with us "out in the real world." We all got much more than we paid for. I'm very glad I trained with you and Mastery InSight, and I'll very likely do so again in the future. Thanks again.

http://nlphilia.net/

Byron Woodson

Philadelphia, PA

Bought Audio : Knowledge Engineering

Jon Altfeld's Knowledge Engineering Home study course is the best money on NLP I've ever spent. I've read all of the early NLP books, and most of the books in their bibliographies. I've also been to one 14-day training. To date, most NLP has been 'intellectual' and 'peicemeal' for me. Since listening to Jon's seminar and reading the transcript, I've been able move from 'knowing about' to 'knowing' how to model other people's experiences and belief systems, and with way less effort. Jon expanded on Dilts' Normalized Belief Structure. The way Jon builds and weaves this structure enabled me to understand clearly how it worked. His course indirectly set up the "NBS" as a lynchpin, integrating other aspects of NLP for me. Most of the stuff I've exposed myself to in NLP focuses on either the sensory systems or the language. This KE course has enabled me to understand how sensory-systems are integrated into language. This has me tracking people's experiences and languaging not like a 1-2-3 beginner dance instruction, but rather like keeping up with a good salsa tune! And with a partner to boot! Through the course, he leads you to using this tool in simple and dynamic ways. Using the "NBS" has enabled me to attend to, understand and track the experience of anyone I talk to. It has also enabled me to deal with people more powerfully. Two days after finishing the course, using this tool, I both defused one, and prevented another almost-guaranteed argument with my girlfriend, in the same night! This is the first NLP product that I've read and/or experienced that enables me to easily attend to, track and deal with another person's belief systems in real-time/uptime. This home study course actually puts the 'programming' in NLP.

Howard Sweeney

Denver, CO

Attended Course : "Irresistible Voice"seminar

Jonathan Altfeld's Irresistible Voice Workshop is one of the most impactful trainings that I have ever experienced. In just the first few minutes of the workshop, Jonathan was able to provide both me and all of my fellow participants with instant, dramatic, and positive results in finding our true voices and having us start using them fully as quality instruments of clarity and communication. Jonathan utilized his significant training skills and unique technology to guide me to a much more pleasing and expressive voice in only three fun-filled days. Now, after the "feel good" of most training and workshops has long passed, I find that (thanks to Jonathan) I am continuing to improve my new-found voice skills on a daily basis. Jonathan provided me with a solid foundation to automatically make effortless and continuous improvements in my voice. Other folks are now complementing me on my voice - that's certainly a new experience for me! Jonathan didn't stop with simply having me sound much better. He amped it up with fun exercises where I learned exactly how to use my new-found richer sounding voice and use my words to communicate much more effectively and produce positive results in others. With short, fun, and creative exercises, Jonathan taught me life-changing speaking skills that will only get better and better, auto-magically. Jonathan's personalized one-on-one coaching helped me achieve results that I truly did not think would be possible in just 3 days. I cannot begin to express my profound thanks to Jonathan for the life-changing skills he instilled in me in just a few short days. If you are interested in a much better sounding voice that will have positive and life-changing impact, sign up now and make sure you are one of the fortunate folks to attend Jonathan's Irresistible Voice Workshop.