NLP. Training Seminars, NLP Coaching, Articles & Blog

Welcome to the Mastery InSight Institute.
We aim to help improve your leadership & change-management skills dramatically. To provide you with excellent techniques, & actionable strategies for improving relationships & succeeding more in business. We'll give you an unfair advantage in achieving your goals, and in developing more persuasive and effective communication skills.
We provide high-quality NLP training, NLP CDs & DVDs, & NLP coaching. In most cases, our workshops & CD/DVD recordings are highly useful for most anyone with any level of NLP background. We enjoy a high level of return customers & students, once people become familiar with the quality of our work!
Feel free to subscribe to our newsletter, and if you'd like even more info including a free CD & sensory-system vocabulary list & product/seminar catalog, & our occasional announcements by mail & email newsletter. Feel free to fill out a Welcome Packet Request Form entry to request those free NLP gifts.
Enjoy! Feel free to contact us if you have any questions on NLP coaching, NLP training seminars, or NLP home-study investments. Again -- sign that Welcome Packet Request Form to receive your free NLP gifts and our catalog; I do sometimes send out special offers, incentives & announcements by mail & email, that never get posted to the website.
Sincerely,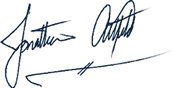 Jonathan Altfeld
NLP Trainer, Business Coach, & Life Coach
Mastery InSight Institute
This site focuses on applying and using NLP to help you resolve conflict, improve communication, manage your emotions, strategize more effectively, enrich your life, enhance your business, develop NLP sales skills, influence, relationships, and behavior. As we specialize in offering NLP courses, seminars, and trainings in a range of situations, we hope to provide the NLP Practitioner and NLP Master Practitioner, coach, life coach, and business coach, with advanced NLP skills and insights, just as we offer a range of products and services to help new NLP students hit the ground running. Feel free to explore our free NLP chat transcripts and NLP articles here.
Author: Jonathan Altfeld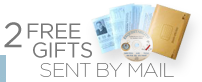 NLP gifts sent by mail:
CD & Sensory-Rich Word-List

After six and a half great years based in central Pennsylvania, and running many courses in Washingt

What are the Four Stages of Learning?

In today's post, I share how and why an NLP Modeling project could be set up to fail, and what to do instead!

In today's post, I share a sales-closing I think you'll love, and follow that with NLP skills applied to selling, including: Sensory Acuity, Sensory Awareness, Calibration, Using Suggestions to 'plant' thoughts ethically, and other NLP language patterns!

Sales is one of the absolute best applications of NLP. Yet many salespeople well-trained in traditional models haven't taken advantage of this, usually because they're skeptical of whether or not NLP would get in the way of what they're alr

Do your emotions drive you? Or do you drive your emotions?

NLP has enabled people just like you to discover that actively building, deepening, and maintaining Rapport creates stronger and more desirable results in communication settings of any kind.

NLP Insights from Animal-Training helps you learn and teach more effectively!

Relax; we're not talking about getting brain implants or strapping you into a big computer.

All of us have, at one time or another, attempted to influence another person, to no avail.  It's a universal experience to walk head-first into unresponsive stubbornness.
Claudio Sennhauser

Demo Coach and Author of "Giving Memorable Product Demos", Thailand

Bought Audio : Finding Your Irresistible Voice

Your 'Finding Your Irresistible Voice' 2-CD set [...] really gives me the tools & knowledge to IMPROVE my voice... no matter what level. Just learning about how to develop a dual-tone voice is worth the money for the whole set! I especially like your dynamic presentation of the material - your good mood really comes through.... A definite must in the library of any NLP student!

http://sennhauser.com/

Linda Nurse-Thompson

London, UK

Attended Course : Linguistic Wizardry

For me the true value of a course becomes apparent after the session itself. How many times have you been to a training course where you heard some interesting things, promised you would apply them and then found that after a couple of months - despite all your best intentions - most of those great things you had heard were forgotten? Well, this is a course that has made a difference to my every day life. My skill at communication (both listening and sharing) has greatly increased and the fantastic thing is that as a result of this course I am still learning new things every day! So what is different versus other courses? Well firstly Jonathan managed to find a way to make the content of the course really meaningful for me (and the interesting thing is he found a way to achieve this for each one of the course delegates without losing out on the overall aims of the course), and secondly the course provided a number of tools that facilitates ongoing exploration and learning. One example, my brother had a presentation to do and after he shared some of his planned content my husband and I made a number of suggestions and observations based in our learning from the course with Jonathan. My brother asked how we could be so insightful. We explained and immediately my brother decided to sign up for the course.

Nick Fortune

IT Consultant, London, UK

Attended Course : Knowledge Engineering

The real topic of the seminar is modeling. Modeling is arguably the heart of NLP &, until now, a subject that has been pretty much opaque to me. No longer. Jonathan melds techniques from the world of computing with meta modeling to produce a solid methodical approach to the subject, which is uniquely his own. [...] We had a lot of fun, we learned a lot, & most important, what we learned was useful & obvious in its application. If you get a chance to attend one of these events, do it!

Marcus Inoue

San Diego, CA

Bought Audio : Finding Your Irresistible Voice

  Jonathan Altfeld speaks the pleasant truth with his "Finding Your Irresistible Voice" CD set. To my enjoyment, the exercises have improved the quality of my voice. I practiced the techniques that I learned from Jonathan on my brother. In the past, it was difficult to keep his attention due to my monotone voice, but recently when I spoke with my brother, I had his complete attention.

Artur Vardanyan

Los Angeles, CA

Attended Course : Linguistic Wizardry

Jonathan is an example of what he teaches. Many trainers can talk about NLP but few can actually live it, and Jonathan is one of them. My experience in the LW course has been a fantastic one. I enjoyed all of his lectures and the exercises we took part it. Some of the things I'm focusing on are direct and indirect language patterns and the use of captivating headlines for metaphors, which Jonathan did a great job of integrating for us and making it easy to learn. The exercises were fun but also challenging. The Village Council exercise, in particular, was a very good NLP oriented exercise. This course is about taking what you've learned and doing it out in the real world, obsessively. Overall, I found that in just 3 short days, there was a lot of GOLD that I came away with.

Joel Elfman

NLP Trainer, New York, NY

Attended Course : Becoming Outrageously Funny

Becoming Outrageously Funny is an Outrageously Amazing seminar. And Jonathan Altfeld, one of my favorite trainers is at the top of his game. Jon is an absolutely fabulous trainer who teaches with warmth, heart and caring. He is a wonderful modeler, who applies his significant skills to each of his seminars. And Jon goes further; he has also elegantly modeled the structure of a training, so your learning is layered and maximized and Jon models each of his students so he meets your individual goals for the class, and you maintain your best learning state and optimal learning curve with the class. The entire class is a well-designed and layered process to maximize your learning. While you're figuring out a new piece, the previous pieces are nicely settling into your brain and body. Becoming Outrageously Funny is a wonderful skillset, and incredibly insightful into the structure of humor. We studied various comedians, figuring out which ones best appealed to us. And we examined what states they created, what mechanisms they used and what NLP patterns and other pieces they used to create laughter. And we got to practice and apply some of those pieces in class, so we could begin to immediately integrate some of what we learned. For me, Jon delivered, and I am on the path to Becoming Outrageously Funny and with practice who knows what is possible. I highly recommend Jonathan as a trainer.

http://www.joelelfman.com

Richard Campo

Project Manager, London, UK

Attended Course : Belief Craft MP3 Set

 "KE is pure Dynamite and when used with [SoM], the combination is explosive! The tools compliment each other so well, you'll find you can not only smash a nut with a hammer but also finely craft and cut and piece back together an issue or problem with the finesse of a skilled craftsman."

James Tsakalos

NLP Trainer, Developing Magic, Melbourne, Australia

Personal :

Jonathan? He's very good. It's as simple as that. I would be willing to leave my students in his hands, and that puts him in the company of maybe two or three other trainers who share that much of my respect. This is a guy who looks after every one of his students, works hard, has plenty of fun along the way and makes sure that everybody else does too. And he knows his stuff. From a student's point of view, this means that you're getting someone with top-notch skills and expertise. And from another NLP trainer's point of view - oooh baby! See, everyone knows that expertise in the nuts and bolts of NLP training will get you good results, and many trainers just stop there. But some of us aren't satisfied with nuts and bolts. Some of us want more. Because deep down, we know that there's technical skill, and then there's artistry! And this guy is an artist. As another trainer, it's an absolute joy to watch Jonathan weaving his magic. It's very easy to see that he loves what he does, and he loves doing it well. The number of NLP trainers that I endorse without reservation can be counted on the fingers of one hand (in fact, I could count them and still have room to spare for a couple of finger puppets). Jonathan is one of those trainers. If you have a chance to enroll in one of his seminars then you have a fantastic opportunity to experience quality NLP training with one of the best and most accessible trainers you're likely to find. My advice? Make the most of the opportunity - you'll have a great time, you'll learn a lot more than you think, and you'll develop some fantastic skills without even realising it until you notice yourself using them to great effect long after the course is over.

http://nlpmelbourne.com.au/

Willie Harris, Jr.

Owner, Importer/Exporter, Seven Continents Trader,

Bought Audio : Finding Your Irresistible Voice

I started using your Irresistible Voice CD when I started my import/export company. I was getting nowhere. I had just lost the main customer of my business... my rent bills were coming due... my credit card bills were screaming at the top of their lungs... my world was about to end... Then... Something told me to listen to the CD... take your time and place your headphones on and listen to the damn CD's! I did. I then went to my next meeting waiting to test this stuff out. I walked into his office... sat down... I was told it was only going to be for ten minutes... 'we are VERY BUSY and we only have ten minutes...' And I looked at him... this guy with piles of paper on his desk... and said 'I have always wondered what it's like to work in a place such as this... Just between you and me... how do you do it?' (I lowered my voice as on the CD) And I spent the next two hours talking! And... ...closed a $13,000 account! Jonathan... do me a favor... be careful who you sell this to... take this off the market... or at least raise the price to around $1000!!!!

Peter Buchanan

Architect, Author, Urban Planner, and Critic, London, UK

Attended Course : NLP Skills-Builders (course)

A very enjoyable and energizing weekend, with lots of learning. Jonathan's skills are immensely impressive, and another big plus is the range of things he brings in from outside conventional NLP. Generally, a first-class seminar, especially for those who have already done some NLP!