The Fast Track for Achievement: World-Class NLP Coaching Helps people Find Balance, Create Change, &/or Achieve Outcomes.
NLP Coaching for Fast, Targeted Solutions, Business or Personal.

Problem-Solving NLP Coaching
Unlike "Therapy," NLP is solution-oriented, fun, & motivating!
Dealing with Challenging People
To handle people who confound you, our strategies astound!
MANY other Reasons for Coaching
We've done coaching for a long list of issues. Learn more!

Ongoing NLP Business, Life, or Performance Coaching

Navigating a Major Career or Life Change
Accountability, Perspective, Insight, Tasking, & Strategies.  Demand the best from yourself; we can help you harness it!
1-on-1 Executive Coaching
The MOST successful people didn't get there alone. NLP Coaching elevates you. One call will be proof enough; try it risk free!
"Positive" Alternative to Therapy
You'll learn new techniques to manage your mind & emotion more effectively, and get measurable results rapidly.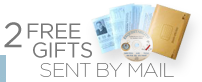 NLP gifts sent by mail:
CD & Sensory-Rich Word-List

Many NLP Practitioners are more sloppy with their thinking patterns, than they'd like to admit, or... would even notice.

Watch NLP Co-Founder Richard Bandler use NLP to eliminate Michael Strahan's phobic response to snakes -- in minutes (with Kelly Ripa bringing over a BIG snake at the end to test Michael's response). Spoiler alert: It worked ridiculously well.

No matter what skill you want to learn, no matter what fears or concerns or hesitation you may have, there are and will always be a wide range of approaches, to learning that skill.  It's important to keep that in mind when making learning choices.

Many more famous people have been trained in Ericksonian (indirect) Hypnosis and NLP than you might guess.  There are certainly far more who have strong interests here than have publically admitted so.  

On January 1, 2015, Jonathan Altfeld and 20 other co-authors released a digital book entitled "Creating Business Growth."

After six and a half great years based in central Pennsylvania, and running many courses in Washingt

What are the Four Stages of Learning?

In today's post, I share how and why an NLP Modeling project could be set up to fail, and what to do instead!

In today's post, I share a sales-closing I think you'll love, and follow that with NLP skills applied to selling, including: Sensory Acuity, Sensory Awareness, Calibration, Using Suggestions to 'plant' thoughts ethically, and other NLP language patterns!

Sales is one of the absolute best applications of NLP. Yet many salespeople well-trained in traditional models haven't taken advantage of this, usually because they're skeptical of whether or not NLP would get in the way of what they're alr
Robert Bradford

Author & CEO, CSSP, Ann Arbor, MI

Hired Training : Bespoke In-house Training

"Jonathan is a superb trainer with a deep understanding of his subject. His work developing the skills of my team has continued to add value over time."

http://cssp.com

Donna McGeorge

Speaker, Facilitator, People with PEP,

Attended Course : Speaking Ingeniously

I have just come off a 3 day training program with 13 people. I have to say I experienced amazing results and have integrated more HC than I thought. During each of the breaks David [another Holographic Communication student] was coming to me and saying things like 'great amnesia patterns' and 'cool embedded commands' (or words to that effect). There were some that I was conscious of, and others that demonstrated unconscious skill. However, this course (Cert IV), through other public offerings, is often delivered in anything from 8 days to 6 months, and I had some (secret) concerns about pulling it off in 3 days... [judicious pause]... and I did. I believe that using the HC techniques of headlines, universals/truisms, moving people through states and using embedded commands meant this program had real legs and the content was delivered in an extremely accelerated, yet satisfying, way. In any case, the proof was in the pudding. Participants, in their final presentations, demonstrated *all* of the techniques that I had taught them and performed beautifully and "passed". Thanks again for an amazing workshop and more amazing experience. I will be recommending this program to my colleagues, and look forward to an 'advanced HC' program when it eventuates.

http://www.peoplewithpep.com.au/

Andy Smith

Trainer of NLP & Appreciative Inquiry, Coaching Leaders, France

Bought Audio : Metaphor Machine CDs

Jonathan Altfeld has done a first-class job of clarifying what makes a successful metaphor, and how to generate as many as you need. This CD set has given me a much better conscious understanding of how to use metaphor, and has changed the I way I teach metaphor use on my NLP Practitioner and Master Practitioner courses. Also, to my knowledge, this material is more advanced than anything else available on metaphor construction.

http://www.coachingleaders.co.uk/

Sue Pullen

Brighton, UK

Bought Audio : Finding Your Irresistible Voice

Since using your CD, I used the technique on my answerphone. And since the new voicemail, I never have any problems getting favours or work done from my male colleagues!!! Easy!!!

Claudio Sennhauser

Demo Coach and Author of "Giving Memorable Product Demos", Thailand

Bought Audio : Automatic Yes CD-set

In this program, Jonathan teaches how to elicit and influence emotional states in elegant and natural ways. Although the program focuses on one-on-one communication, all of the skills and knowledge taught can be applied to product demonstrations and group presentations as well. In the Sample Track from CD 1, Jonathan says: "Lead your audience to an Action State in a way that aligns with their values and beliefs." That sums up what you will get from the program: the ability to elicit and influence emotional states in your audience. You will learn how to lead someone from an Encounter State to an Action State through the chaining of smaller state changes in between. This is a skill that will set you apart from other presenters. Thinking about how your audience will feel will most certainly help you add great stories, and sequence them for maximum impact. For me, this program is a keeper! I recommend it to any product demonstrator as a secret weapon. Armed with it, you will be able to elicit and change the emotional states of your audience with elegance. I consider this the main ingredient that will lead to truly memorable demos.

http://sennhauser.com/

Alex Kravchenko

IT Consultant, New York, NY

Attended Course : Speaking Ingeniously

Consider taking Jonathan Altfeld's "Speaking Ingeniously" course. To start with, Jonathan is a very powerful public speaker himself, so even if there was nothing else to recommend about this course, just the ability to model someone who's able to deliver an amazing impromptu presentation on just about any topic I can think of is well worth the price of the workshop. What's even better, Jonathan, in addition to being a great communicator, is also a very skillful and dedicated teacher who's quite able and willing to deploy his considerable NLP skills to make his students better public speakers. Add to this a powerful "Speaking Ingeniously" model of delivering both prepared and off-the-cuff presentations and you get a hell of a training! Before the course I had some idea about spatial and tonal anchoring, as well as state-chaining in the context of public speaking. After the course, I have experience of moving people through various states while creating anchors. I also became much better at generating attention grabbing headlines. Bottom line – Jonathan delivers what he advertises and then some! I highly recommend this course to anyone who wants to improve their public speaking skills.

Tom Minter

Entrepreneur, London, UK

Attended Course : Speaking Ingeniously

Whether you are looking to improve your speaking or to gain more of a mastery over yourself, Speaking Ingeniously is a course that will grow and stretch you beyond what you previously thought possible. With each passing day you will be amazed and inspired as you feel your skill and confidence being educed from within. In my experience Jonathan's skills as an NLP trainer are second to none, and through his masterful and outstanding techniques you will be blown away with - and left open-mouthed - at your own potential. Thank you for the great five days, I really appreciate your time and commitment to us. It was also enjoyable and memorable to spend some great time on a personal level. No doubt we will have more chances again in the future...

Linda Nurse-Thompson

London, UK

Attended Course : Linguistic Wizardry

For me the true value of a course becomes apparent after the session itself. How many times have you been to a training course where you heard some interesting things, promised you would apply them and then found that after a couple of months - despite all your best intentions - most of those great things you had heard were forgotten? Well, this is a course that has made a difference to my every day life. My skill at communication (both listening and sharing) has greatly increased and the fantastic thing is that as a result of this course I am still learning new things every day! So what is different versus other courses? Well firstly Jonathan managed to find a way to make the content of the course really meaningful for me (and the interesting thing is he found a way to achieve this for each one of the course delegates without losing out on the overall aims of the course), and secondly the course provided a number of tools that facilitates ongoing exploration and learning. One example, my brother had a presentation to do and after he shared some of his planned content my husband and I made a number of suggestions and observations based in our learning from the course with Jonathan. My brother asked how we could be so insightful. We explained and immediately my brother decided to sign up for the course.

Marcus Inoue

San Diego, CA

Bought Audio : Finding Your Irresistible Voice

  Jonathan Altfeld speaks the pleasant truth with his "Finding Your Irresistible Voice" CD set. To my enjoyment, the exercises have improved the quality of my voice. I practiced the techniques that I learned from Jonathan on my brother. In the past, it was difficult to keep his attention due to my monotone voice, but recently when I spoke with my brother, I had his complete attention.

Richard Stokes

London, UK

Attended Course : "Irresistible Voice"seminar

I attended Jonathan Altfeld's Irresistible Voice workshop about a year ago. I was extremely impressed at the time, but didn't want to post a review until I'd had a chance to experience the difference that it made in practice. [...] The starting point of the transformation was the use of various pieces of electronic amplification equipment. What this does is allow you to hear yourself as others hear you, in real time. ... Using the PA equipment is the first step to revealing our true voice. The result for me was a revelation - I have a good voice, but I'd just never heard it before. The workshop was interspersed with the opportunity to try out specific drills, a bit like circuit training, in groups of 2 or 3 people. Speaking to a rhythmic click track, speaking lying on the floor with books balanced on the belly, and a laptop with a speech analyser. All ways of generating feedback based on external indications, which we could then experiment with. For me, this was the magic of the workshop, the bringing to the surface of what was previously been hidden, where it could be experimented with. Another great feature of the workshop was the regular coaching by Jonathan, in front of the group. I wanted to be able to project my voice without shouting, so as to reach someone sitting 20 rows back. Jonathan made small adjustments to the way I held my head, a tilt of maybe half an inch or so, and the effect was noticeable and immediate. All of Jonathan's coaching and interventions were directed to specific outcomes that each person wanted. Shortly afterwards, I joined a public speaking club in order to be able to put into practice what I'd learned, speaking to groups of 30-40 people. The feedback I got right from the start was consistently that I have a great speaking voice, and that it was clear that I was an experienced speaker. I'd highly recommend this course.