The Fast Track for Achievement: World-Class NLP Coaching Helps people Find Balance, Create Change, &/or Achieve Outcomes.
NLP Coaching for Fast, Targeted Solutions, Business or Personal.

Problem-Solving NLP Coaching
Unlike "Therapy," NLP is solution-oriented, fun, & motivating!
Dealing with Challenging People
To handle people who confound you, our strategies astound!
MANY other Reasons for Coaching
We've done coaching for a long list of issues. Learn more!

Ongoing NLP Business, Life, or Performance Coaching

Navigating a Major Career or Life Change
Accountability, Perspective, Insight, Tasking, & Strategies.  Demand the best from yourself; we can help you harness it!
1-on-1 Executive Coaching
The MOST successful people didn't get there alone. NLP Coaching elevates you. One call will be proof enough; try it risk free!
"Positive" Alternative to Therapy
You'll learn new techniques to manage your mind & emotion more effectively, and get measurable results rapidly.
Inbox Insights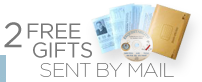 NLP gifts sent by mail:
CD & Sensory-Rich Word-List

Many NLP Practitioners are more sloppy with their thinking patterns, than they'd like to admit, or... would even notice.

Watch NLP Co-Founder Richard Bandler use NLP to eliminate Michael Strahan's phobic response to snakes -- in minutes (with Kelly Ripa bringing over a BIG snake at the end to test Michael's response). Spoiler alert: It worked ridiculously well.

No matter what skill you want to learn, no matter what fears or concerns or hesitation you may have, there are and will always be a wide range of approaches, to learning that skill.  It's important to keep that in mind when making learning choices.

Many more famous people have been trained in Ericksonian (indirect) Hypnosis and NLP than you might guess.  There are certainly far more who have strong interests here than have publically admitted so.  

On January 1, 2015, Jonathan Altfeld and 20 other co-authors released a digital book entitled "Creating Business Growth."

After six and a half great years based in central Pennsylvania, and running many courses in Washingt

What are the Four Stages of Learning?

In today's post, I share how and why an NLP Modeling project could be set up to fail, and what to do instead!

In today's post, I share a sales-closing I think you'll love, and follow that with NLP skills applied to selling, including: Sensory Acuity, Sensory Awareness, Calibration, Using Suggestions to 'plant' thoughts ethically, and other NLP language patterns!

Sales is one of the absolute best applications of NLP. Yet many salespeople well-trained in traditional models haven't taken advantage of this, usually because they're skeptical of whether or not NLP would get in the way of what they're alr
Elmer H. "Pete" Young

Criminal Defense Attorney, Augusta, GA

Attended Course : NLP Practitioner Training

I am waaay late in fulfilling my earlier intention of thanking Jonathan for the exciting and enlightening experience of his Practitioner course in February, 2012.
 
I have since attended another and both have literally changed the way I approach, my clients, my trials and indeed, my life!  I would tell every lawyer I know to engage Jonathan to improve their skills, but only if they didn't practice in my jurisdictions!  These skills have enhanced my life, for sure!  Thanks, Jonathan!

http://www.GeorgiaDefense.com

Nick Kemp

Leeds UK

Bought Video : "Building Hypnotic Rapport"

A great introduction to the many facets of building rapport. Jonathan is extremely fluid in his presentation of this subject perfectly pacing the assembled delegates with his relaxed and fun approach to the material. His explanations of rhythm, mismatching, non verbal communication and frames of learning are excellent and its clear from watching that Jonathan has genuine enthusiasm in presenting seminars and is fully aware of how each of the delegates is responding both consciously and unconsciously as well as the dynamics of the group as a whole. As someone who avidly collects all kinds of NLP and hypnosis materials, (in CD, video and DVD formats), what I really liked about this DVD set is that Jonathan breaks the subject down into logical sections, which makes it extremely engaging and memorable for the viewer. His use of metaphors demonstrates someone who is in my opinion a natural presenter and I consider this DVD set invaluable and great value for money for anyone training in NLP, hypnosis or simply interested in improving their communication skills! In fact, I am sufficiently impressed by the quality of this set that I am going to seek out the other DVDs in Jonathan's "Skill-Builders Series".

Phillip Kaplan

Energy Healer, Camp Hill, PA

Bought Audio : Automatic Yes CD-set

I've been listening to "Creating the Automatic Yes" for a week, and started to apply it to energy work - for faster easier energy clearing.  I helped a lady with anemia reduce her chest pain, from a "7" down to a "1".  We got rid of the chest pains totally within about a minute.  This is not abnormal for me. However, this time I used "Energetic State Chaining" -- by applying your state-chaining process to my energy clearing work.

Internally, I went from "anemia" to "confusion about what to do" to "interested in making a change" to "change in possible" to "change is happening" to "anemia is gone" to "she feels great."  Which gave me a quicker, easier result. Normally I go right from the problem directly to "she feels great."

I am always so impressed by your material.  Still trying to get the verbal sales technoque from this, but I understand I have to practice the "circle of excellence" more.

I am grateful to have been learning your your style of NLP for the past several years.

Phillip Kaplan

Mark Wilson

Bismarck, ND

Attended Course : Flirtopia DVD-set

When I grew up we moved many times. I hadn't developed any social skills, so as I grew up I would always be shy around strangers. I begin to feel anxious in meeting not only women but also any new people. What would I say? What happens when the conversation dies? I would hang on to anyone who showed any interest in me. Needless to say, I dated many "Ms. Right Now's" rather than "Ms. Right's" because they accepted me. After I attended the Flirtopia seminar, now I feel comfortable in any social situation. In having a new perspective in reading their comfort level, interest and willingness to follow me, I can lead them into many other activities that I enjoy. As I look back in my life, without attending Flirtopia, I know I would either be alone or with people who not only would tolerate my shyness but eventually become bored with it and take advantage of me. Now I find there is so much more to life. More doors have opened through becoming more social and I have been able to choose a woman who enjoys my company and we enjoy a much richer relationship. I know there have been events that have changed who I am today. Flirtopia is one of the most important in becoming who I am today. Thank you Jonathan.

Quinton Zondervan

CEO, Excelimmune, Inc., Woburn, MA

Hired Coaching :

I hired Jonathan for weekly 1-on-1 executive coaching, as well as invited him to spend two days with my team of scientists and managers, for a customized presentation followed up with individual employee coaching sessions.

Jonathan was tremendously helpful in coaching me through some very difficult situations. We focussed primarily on "emotional state management" which he quickly diagnosed was where I needed the most help. Maintaining the proper emotional equilibrium while going through stressful situations to a large extend comes natural to me. Nonetheless, there was a lot of room for improvement, and Jonathan definitely helped me reach a higher level of performance. Working with Jonathan was an absolute delight because he would quickly assess the situation I would describe to him and give me clear, specific pointers on how to adjust my perceptions and options to create a more positive emotional state regarding the situation. From there we would seamlessly transition to specific training exercises to prepare for future situations. I use many of these techniques now without thinking about them; they've become part of my repertoire and toolset.

Not only was Jonathan able to help me improve my performance, he worked with my entire team to help them improve their internal communication. By appropriately confronting them with the need to take responsibility for the outcome of their individual attempts at communication, he was able to help many of them move towards a greater awareness of their own specific communication needs and approaches and to make adjustments to improve the outcome. One team member told me what an amazing resource he was. I was very pleased with the changes in the team's approach to communicating with each other. While communication is still of course not yet perfect among them, it has improved considerably, and this allowed the team to achieve an amazing result. We set goals for the end of the year that we thought were aggressive. In fact we ended up beating the date by 2 months. No doubt we got lucky of course in terms of not encountering major technical obstacles we could not easily overcome. Nonetheless I credit a significant part of our success to Jonathan's work in enabling better team communication. Just the knowledge that in fact there were specific, attainable ways to make communication better encouraged the team and gave them the confidence to work through tense or difficult situations more smoothly than before.

Jonathan is indeed a tremendous resource for those who want to improve their communications (in the broadest sense of that word). Ultimately all human achievement is based on our proficiency to interact with others in a way that makes it more likely we will achieve a mutually beneficial, mutually desired outcome. Jonathan is able to work with any team or individual motivated enough to seek help in doing better, and helping them improve. What I appreciate the most about Jonathan is that he does not try to create an unnatural dependence. On the contrary, he happily shares his techniques and uses exercises and training to help you internalize them. Like any good coach, he helps you get better and acquire new skills that you can use on your own to achieve amazing results.

http://www.excelimmune.com/

Silke Scheidereiter

Germany

Attended Course :

Thanks for a wonderful & mind altering weekend - it was worth every single penny! [...] my brain just can't stop generating new ideas & solutions, identifying patterns, going through the huge pile of new information. [...] I still don't have a clue as to how you managed to get that much data into these few inches of my brain in such a short time!!! NLP seems to be much more effective & powerful than I ever dared to dream of.....

Brian Mertins

Bought Audio : Metaphor Machine CDs

Metaphor was one of the skills that originally attracted me to NLP, but after reading books and attending seminars I still didn't understand how to generate it. The best thing about the Metaphor Machine is that it lays the process out in clear and easy to understand steps so that you can truly understand how to generate effective metaphorical contexts. I found the second part of actually utilizing the metaphorical context to generate the desired effect to be less concrete, but Jonathan gives numerous examples and then a really wild demonstration that shows where you might take it as you practice... Great Product.

Peter Freeth

London, UK

Attended Course : Belief Craft MP3 Set

Less than 5 hours after the end of Jonathan's KE course in London I'm visualising extensive and complex belief systems hidden within language - and keeping up a 'full time' conversation at the same time. Why is this useful? In the past I may have gotten to a strategy and thought 'I'm done' whereas now I hear and see the whole complex structure. Key decision points and` behaviours are emerging which are many times more complete, powerful and elegant than anything I would have arrived at previously through standard 'strategy elicitation'. Before today, I knew people who I thought were complex, now I know that they're no more complex than anyone else, they just hide their beliefs better. This means that I know that I can now choose to work with everybody rather than just the 'easy people'. I am now creating subtle and elegant interventions without thinking about it and I know how much that is going to benefit me more and more over time. And I had a great time too!

Chris Arellano

North Carolina

Attended Course : NLP Practitioner Training

Through this experience, I've gathered many things that I did not have before. I am able to see things, and see them from new perspectives. I have learned and am still learning how to improve both myself as well as those with whom I come in contact. Things I have just described are somewhat vague in description yet very profound to me. I owe much of this trance-formation to Jon for providing the tools and facilitating the use of these new tools in a positive direction. Thank you.

Zach Poitra

Entrepreneur, Portland, OR

Attended Course : "Irresistible Voice"seminar

Jonathan Altfeld is filling a much needed niche in the NLP community - training and developing the use of voice control. It is very well recognized and documented that voice control is a key element when inducing trance, persuasion, and building rapport yet Jonathan is the only trainer that offers workshops on the subject. If your voice has been a source of frustration for you, then I definitely recommend that you purchase his Irresistable Voice CDs and/or attend one of his workshops. All of Jonathan's seminars are well structured, individualized, and pragmatic. It is extremely easy and fun to learn from Jonathan.