NLP Training - At the Mastery InSight Institute, and in general.
More content coming shortly. Thank you for your patience!
What is NLP Training all about?
More content coming shortly. Thank you for your patience!
How does NLP Training differ from other kinds of soft-skills training?
Most soft-skills trainers who've learned their skills in traditional corporate training contexts are not trained or gifted in accelerated learning strategies. This is because they've often been held back by traditional methods of presenting and measuring skills/knowledge/retention. When you're being tested by people who don't know how to train well (let alone test well), you're essentially crippled. So most soft skills training out there is either too slow, or too simple, or too "canned" for people to gain any generative improvement. They're stuck in linear improvement, if that.
Most soft-skills trainers use the typical "tell 'em what you're gonna tell 'em, tell 'em, then tell 'em what you told 'em" model of training. This is ancient history. Great 30-40 years ago, still the industry standard, but no one ever called the industry standard cutting edge.
NLP Training, by contrast, keeps the issue of chunking as relevant for choosing how to deliver and package information for easy access later, and maximum retention/usage. In other words, if you want the information to be able to come out later on, when we need it most, a great deal of thought has to be put in... to how the information goes in, the first time. How it's organized, and chunked, and communicated... are all extremely relevant points. NLP Trainers are trained in these advanced information packaging methods.
For one other example, NLP Trainers are also trained in the art of shifting an audience's attention from "internally framed" to "externally framed." These are an example of many cognitive preferences people have in their minds, and if they're not respected, it makes the difference between information that we absorb... and information we ignore. We think that's kind of important to keep in mind. Most soft-skills trainers... will never even know about these distinctions in an audience member's mind, let alone know how to affect/change them.
Inbox Insights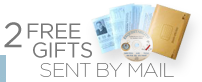 NLP gifts sent by mail:
CD & Sensory-Rich Word-List

Many NLP Practitioners are more sloppy with their thinking patterns, than they'd like to admit, or... would even notice.

Watch NLP Co-Founder Richard Bandler use NLP to eliminate Michael Strahan's phobic response to snakes -- in minutes (with Kelly Ripa bringing over a BIG snake at the end to test Michael's response). Spoiler alert: It worked ridiculously well.

No matter what skill you want to learn, no matter what fears or concerns or hesitation you may have, there are and will always be a wide range of approaches, to learning that skill.  It's important to keep that in mind when making learning choices.

Many more famous people have been trained in Ericksonian (indirect) Hypnosis and NLP than you might guess.  There are certainly far more who have strong interests here than have publically admitted so.  

On January 1, 2015, Jonathan Altfeld and 20 other co-authors released a digital book entitled "Creating Business Growth."

After six and a half great years based in central Pennsylvania, and running many courses in Washingt

What are the Four Stages of Learning?

In today's post, I share how and why an NLP Modeling project could be set up to fail, and what to do instead!

In today's post, I share a sales-closing I think you'll love, and follow that with NLP skills applied to selling, including: Sensory Acuity, Sensory Awareness, Calibration, Using Suggestions to 'plant' thoughts ethically, and other NLP language patterns!

Sales is one of the absolute best applications of NLP. Yet many salespeople well-trained in traditional models haven't taken advantage of this, usually because they're skeptical of whether or not NLP would get in the way of what they're alr
Drew Kennedy

Sales Professional, Entrepreneur, Dallas, TX

Attended Course : NLP Sales Wizardry

Hey, my name's Drew Kennedy, and I attended Jonathan Altfeld's NLP Sales Wizardry Program, NLP, and I didn't know what to expect. He said he was going to show a bunch of information; I've seen some trainers around the world; Jonathan blew me away. I can't stress it enough; the man was amazing. Too much information, really. 18 hours of craziness, and all kinds of stuff, it was the most amazing seminar in sales I've ever participated in. My expectations, again, they were high, because I had a lot of expectations meeting Jonathan and knowing what he was capable of, but guess what: I knew that he was going to be the man – and he blew me away. He underpromised and then he overdelivered. What suggestion would I give to other salespeople: Let him come unpack the power, people, that's all I can say to you. Just let him unpack the power. He was phenomenal. Whatever it takes for you to get here, move Heaven and Earth, and come see Jonathan; He will change your world, and unpack your power!

Peter Buchanan

Architect, Author, Urban Planner, and Critic, London, UK

Attended Course : NLP Skills-Builders (course)

A very enjoyable and energizing weekend, with lots of learning. Jonathan's skills are immensely impressive, and another big plus is the range of things he brings in from outside conventional NLP. Generally, a first-class seminar, especially for those who have already done some NLP!

Donna McGeorge

Speaker, Facilitator, People with PEP,

Attended Course : Speaking Ingeniously

I have just come off a 3 day training program with 13 people. I have to say I experienced amazing results and have integrated more HC than I thought. During each of the breaks David [another Holographic Communication student] was coming to me and saying things like 'great amnesia patterns' and 'cool embedded commands' (or words to that effect). There were some that I was conscious of, and others that demonstrated unconscious skill. However, this course (Cert IV), through other public offerings, is often delivered in anything from 8 days to 6 months, and I had some (secret) concerns about pulling it off in 3 days... [judicious pause]... and I did. I believe that using the HC techniques of headlines, universals/truisms, moving people through states and using embedded commands meant this program had real legs and the content was delivered in an extremely accelerated, yet satisfying, way. In any case, the proof was in the pudding. Participants, in their final presentations, demonstrated *all* of the techniques that I had taught them and performed beautifully and "passed". Thanks again for an amazing workshop and more amazing experience. I will be recommending this program to my colleagues, and look forward to an 'advanced HC' program when it eventuates.

http://www.peoplewithpep.com.au/

Tom O'Connor

Network Consultant & NLP Modeler, London, UK

Attended Course : Belief Craft MP3 Set

"Belief Craft is an exceptional course that has massively improved my modeling and change [-work] abilities. I would highly recommend it to anyone who wants to take their NLP and change skills to a new level."

http://nlptimes.com/

David Regler

NLP Trainer & Business Coach, Maine Associates,

Bought Video : NLP Skills-Builders (course)

Having just finished watching the third set of DVDs I can say that it has been a fantastic investment of my time and money. Each DVD is well structured, the quality is outstanding, the exercises are well presented and the material is first class. They undoubtedly stand alone on their own merits and, when combined, offer an extremely powerful learning experience. "Building Hypnotic Rapport" is great fun as you can do the drills with a partner and unpack them alongside the students on the DVD; "Sharpening Your Influence" was an excellent way to learn some extremely powerful language patterns; and, as a Coach, "Unbridled Motivation" was my personal favourite as it offers a wealth of techniques to use with my clients, I just love "propulsion systems"! If you, like me, are not yet able to train with Jonathan personally, these DVDs are an excellent alternative, with the additional benefit of being able to review them again and again. You will be delighted with this DVD set, there are gems in every one for everyone.

http://www.execcoach.net/executive-coaching/david-regler.htm

Andy Smith

Trainer of NLP & Appreciative Inquiry, Coaching Leaders, Manchester UK & France

Attended Course : Belief Craft Seminar

"I have attended separate KE & [SoM] trainings in the past, Belief Craft is definitely more than the sum of its parts. Doug's way of training [SoM] is the best I have found; for the first time I now feel I 'get' the "why" as well as the "how" of [SoM]. On my NLP Trainer's Training, [SoM] was one of the areas people had the least recall of - both the 'how' and also when and why you would ever use it. Previous trainings of [SoM] I have attended by other trainers have not sufficiently demonstrated... etc. Jonathan gets better every time he trains KE - awesomely powerful and complex concepts are rendered easy to learn and apply in the real world. I can't wait to start trying out this new material (Belief Craft and/or KE on its own) to benefit myself and my clients."

http://www.coachingleaders.co.uk/

Tim O'Keefe

Web Developer & SEO Strategist, Spider Juice Technologies, Los Angeles, CA

Attended Course :

Jonathan, your K.E. Workshop is superb. I got 100% more than I ever expected. I find you engaging and a tremendous model. Your obvious respect for your attendees is admirable. What struck me the most is how fluid the 3 days were. By the 3rd day, everything easily and naturally shifts into understanding. After 1 week, I can tell you I have shifted. The models in my own life (that we worked on in exercises) have been shifting. I have come to some realizations that will be a major change in my business, ultimately allowing me to more fully enjoy my business for the reasons I started it. Thank you!

http://www.spiderjuicetechnologies.com

Nick Kemp

Leeds UK

Bought Video : "Building Hypnotic Rapport"

A great introduction to the many facets of building rapport. Jonathan is extremely fluid in his presentation of this subject perfectly pacing the assembled delegates with his relaxed and fun approach to the material. His explanations of rhythm, mismatching, non verbal communication and frames of learning are excellent and its clear from watching that Jonathan has genuine enthusiasm in presenting seminars and is fully aware of how each of the delegates is responding both consciously and unconsciously as well as the dynamics of the group as a whole. As someone who avidly collects all kinds of NLP and hypnosis materials, (in CD, video and DVD formats), what I really liked about this DVD set is that Jonathan breaks the subject down into logical sections, which makes it extremely engaging and memorable for the viewer. His use of metaphors demonstrates someone who is in my opinion a natural presenter and I consider this DVD set invaluable and great value for money for anyone training in NLP, hypnosis or simply interested in improving their communication skills! In fact, I am sufficiently impressed by the quality of this set that I am going to seek out the other DVDs in Jonathan's "Skill-Builders Series".

John Bailey

Gemstone Artist , Gemstone Artist, Oregon

Bought Audio : Automatic Yes CD-set

The material was very well presented, with good introduction and solid setups. I particularly appreciated the easy-going style and the overall feel of the material. The admonitions to actually PRACTICE, and the structured-in opportunities to do so, are really good, too. I would recommend this program for anyone who wants to learn the fundamentals of state-chaining, whether for basic sales or for therapeutic purposes. I found a significant value in your personal style and take that was very useful in my present project writing on the subject of state chains and patterns in my upcoming book.

http://www.gemstoneartist.com

Andy Smith

Trainer of NLP & Appreciative Inquiry, Coaching Leaders, France

Bought Audio : Metaphor Machine CDs

Jonathan Altfeld has done a first-class job of clarifying what makes a successful metaphor, and how to generate as many as you need. This CD set has given me a much better conscious understanding of how to use metaphor, and has changed the I way I teach metaphor use on my NLP Practitioner and Master Practitioner courses. Also, to my knowledge, this material is more advanced than anything else available on metaphor construction.

http://www.coachingleaders.co.uk/