Free NLP Resources
Free NLP Resources
We're happy to share these extensive resources for your NLP home-study efforts!
We'll be adding more resources to this page as time goes by, so plan to return periodically!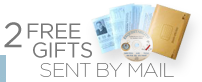 NLP gifts sent by mail:
CD & Sensory-Rich Word-List

After six and a half great years based in central Pennsylvania, and running many courses in Washingt

What are the Four Stages of Learning?

In today's post, I share how and why an NLP Modeling project could be set up to fail, and what to do instead!

In today's post, I share a sales-closing I think you'll love, and follow that with NLP skills applied to selling, including: Sensory Acuity, Sensory Awareness, Calibration, Using Suggestions to 'plant' thoughts ethically, and other NLP language patterns!

Sales is one of the absolute best applications of NLP. Yet many salespeople well-trained in traditional models haven't taken advantage of this, usually because they're skeptical of whether or not NLP would get in the way of what they're alr

Do your emotions drive you? Or do you drive your emotions?

NLP has enabled people just like you to discover that actively building, deepening, and maintaining Rapport creates stronger and more desirable results in communication settings of any kind.

NLP Insights from Animal-Training helps you learn and teach more effectively!

Relax; we're not talking about getting brain implants or strapping you into a big computer.

All of us have, at one time or another, attempted to influence another person, to no avail.  It's a universal experience to walk head-first into unresponsive stubbornness.
Jay Cataldo

Bought Video : Persuasion Summit

I have a heavy background in NLP and sales persuasion and I haven't seen Chris' material anywhere else. I think that the people who already have an NLP background will benefit the most from his tapes; because you can use everything you already know and combine it with his [higher-level] strategies. Chris's teaching style reminds me of Richard Bandler's in the way that he uses countless stories to make points and get you to think outside the box. I think his entire plan was just to get you to shift your awareness and start thinking differently. My biggest epiphany came when Chris went into tremendous detail about perceptual characters and how to install custom criteria. After watching the videos, it finally clicked in my head and I truly feel it is one of the most useful principles I have ever learned. ESPECIALLY in the area of personal relationships. Light bulbs have been going off in my head for the last couple days now over this stuff. The Persuasion summit videos are about installing a framework so you can generate your own techniques in whatever context you need to. If you're willing to invest some time, this can easily be one of the best investments you will ever make. You can use his system in conjunction with any `techniques" you are using now. Like I said before, I think people with a strong NLP background will benefit the most from these tapes, because they are already used to installing new tools in their subconscious to obtain unconscious competency, among other reasons.

Brian Tracy

Speaker, Author, World-Renowned Business Expert, Brian Tracy International,

Bought Audio : Finding Your Irresistible Voice

"This is a wonderful program that will give you a powerful, authoritative voice. It can change your life."

http://briantracy.com/

Peter Buchanan

Architect, Author, Urban Planner, and Critic, London, UK

Attended Course : NLP Skills-Builders (course)

A very enjoyable and energizing weekend, with lots of learning. Jonathan's skills are immensely impressive, and another big plus is the range of things he brings in from outside conventional NLP. Generally, a first-class seminar, especially for those who have already done some NLP!

Alex Kravchenko

IT Consultant, New York, NY

Attended Course : Speaking Ingeniously

Consider taking Jonathan Altfeld's "Speaking Ingeniously" course. To start with, Jonathan is a very powerful public speaker himself, so even if there was nothing else to recommend about this course, just the ability to model someone who's able to deliver an amazing impromptu presentation on just about any topic I can think of is well worth the price of the workshop. What's even better, Jonathan, in addition to being a great communicator, is also a very skillful and dedicated teacher who's quite able and willing to deploy his considerable NLP skills to make his students better public speakers. Add to this a powerful "Speaking Ingeniously" model of delivering both prepared and off-the-cuff presentations and you get a hell of a training! Before the course I had some idea about spatial and tonal anchoring, as well as state-chaining in the context of public speaking. After the course, I have experience of moving people through various states while creating anchors. I also became much better at generating attention grabbing headlines. Bottom line – Jonathan delivers what he advertises and then some! I highly recommend this course to anyone who wants to improve their public speaking skills.

Cesar Gutierrez

New York, NY

Bought Audio : Finding Your Irresistible Voice

People are now initiating conversations with me about trivial things just to hear my voice. For example, 'what kind of headset do I use with my cellphone?' Really, who asks people what kind of headset do they use?! A co-worker who ordinarily only talks to me only when she has to, asked me 'what time did I get off work and where do I live?' I won't say what happened after that! Results include: (1) My requests are happily granted and sometimes a little extra is thrown in for no reason. (2) I'm instantly diffusing tense and escalated situations. (3) I have increased acuity in my other senses. (4) A co-worker admitted to daydreaming while I was talking to her. One co-worker expressed a bit of jealousy because another co-worker now wants to talk to me more than they want to talk to them. If that's not irresistible, I don't know what is!! I'm usually reserved and speak only when spoken to, however, with these new techniques I find myself looking for opportunities to speak so I can practice and refine my skills. People join conversations I'm in, More people are expressing interest in my website when I use the Embedded Command technique, etc. This is just a small example, Jonathan. Keep up the good work!

Marcus Inoue

San Diego, CA

Bought Audio : Finding Your Irresistible Voice

  Jonathan Altfeld speaks the pleasant truth with his "Finding Your Irresistible Voice" CD set. To my enjoyment, the exercises have improved the quality of my voice. I practiced the techniques that I learned from Jonathan on my brother. In the past, it was difficult to keep his attention due to my monotone voice, but recently when I spoke with my brother, I had his complete attention.

Rosie O'Hara

NLP Trainer, NLP Highland, Edinburgh, Scotlan

Attended Course : Linguistic Wizardry

I thoroughly enjoyed Jonathan's Linguistic Wizardry in November 2006 in Glasgow, Jonathan's humour and at times subtle directness is charming and enables great learning. I experienced these 3 days and his evening sessions both as a participant and sometimes from a trainer's perspective. The courses gave me more insight into myself (which NLP always does!), as well as more info, and exciting and useful NLP to bring to my own trainees, trainers and clients, as well as my own life. Jonathan's voice and careful testing of the waters in respect of humour are also delightful. And I met some great people. He's really worth the money, go for it, enjoy it and learn.

http://www.nlphighland.co.uk

Paul Sims

Personal and Business Coach, Nottingham, UK

Bought Audio : Finding Your Irresistible Voice

So, an 'irresistible voice,' hey? Sounds good, and so will your voice, if you listen to, and more importantly, do the exercises on this set. Over the course of the CD's Jonathan Altfeld takes the listener through a series of precise, progressive exercises, focusing on various aspects of the human voice from how to use your mouth, tone, rhythm, using tonality, and how to use breathing effectively when speaking. Simple exercises, powerful results. It's a great set, and I found that by using the CD's and practising with the exercises, I was able to generate a voice that not only sounded nice, it felt nice as well. Not only do I sound more melodious, more rhythmic, and that people seem to want to listen to me more, but I'm more aware of a different internal state. By focusing on developing my voice, I have become aware of a more persuasive state, where there's less mental chatter and more eloquent, persuasive verbal delivery. By concentrating on developing the physiology of an irresistible voice, you can also develop a state of powerful persuasion, which is a very big bonus!

Joel Elfman

NLP Trainer, New York, NY

Attended Course : Becoming Outrageously Funny

Becoming Outrageously Funny is an Outrageously Amazing seminar. And Jonathan Altfeld, one of my favorite trainers is at the top of his game. Jon is an absolutely fabulous trainer who teaches with warmth, heart and caring. He is a wonderful modeler, who applies his significant skills to each of his seminars. And Jon goes further; he has also elegantly modeled the structure of a training, so your learning is layered and maximized and Jon models each of his students so he meets your individual goals for the class, and you maintain your best learning state and optimal learning curve with the class. The entire class is a well-designed and layered process to maximize your learning. While you're figuring out a new piece, the previous pieces are nicely settling into your brain and body. Becoming Outrageously Funny is a wonderful skillset, and incredibly insightful into the structure of humor. We studied various comedians, figuring out which ones best appealed to us. And we examined what states they created, what mechanisms they used and what NLP patterns and other pieces they used to create laughter. And we got to practice and apply some of those pieces in class, so we could begin to immediately integrate some of what we learned. For me, Jon delivered, and I am on the path to Becoming Outrageously Funny and with practice who knows what is possible. I highly recommend Jonathan as a trainer.

http://www.joelelfman.com

Joel Elfman

NLP Trainer, Massage Therapist, & more, New York, NY

Attended Course : Speaking Ingeniously

Consistently, Jonathan delivers what he promises, and he will go out of his way to deliver special pieces that you ask for. For me, S.I. delivered! There were a ton of learnings. Not only the explicit materials Jon presented but while he was layering knowledge into us (& unveiling the layering bit by bit) and moving us up the learning curves. Light bulbs from the huge array of other skills, other seminars I've gathered just kept popping off all the time. I got to connect a lot of stuff I learned elsewhere. It was fantastic! Headlines, State chaining, Anchoring, Embedded commands, Binders, etc. are a breeze. Don't get me wrong, I'll want a lot of practice to get better. But I have zero hesitation about going out there everyday, creating or just waiting for the opportunity to use these skills. And if I hesitate a little, then I know, there is going to be another opportunity any moment where I'm going to naturally, use pieces of what I was taught. And if for any reason I found myself hestitating in the future for some reason, I can use all the skills I've learned to state chain myself, easily and effortlessly. Just yesterday, 2 days after our seminar, I was on a job interview, and w/o thinking I started to use some of what I learned. It was so easy. And if I want that, it's mine. If you've watched other trainers and wondered how they do what they do so elegantly or not. Take Jonathan's course, let him show you how to unpack the pieces, and create your own amazing presentations. Jon's course is great for any skill level, from Master Prac, Trainer to knowing nothing. One of the guys in S.I. had never taken a single NLP class before. Either he was an amazing natural or another testament to Jon's teaching skill because he was able to handle all the learnings and exercises really, really well and keep up pretty well w/ the rest of us who knew a lot more NLP.