Free NLP Resources
Free NLP Resources
We're happy to share these extensive resources for your NLP home-study efforts!
We'll be adding more resources to this page as time goes by, so plan to return periodically!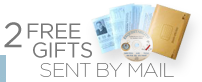 NLP gifts sent by mail:
CD & Sensory-Rich Word-List

What are the Four Stages of Learning?

In today's post, I share how and why an NLP Modeling project could be set up to fail, and what to do instead!

In today's post, I share a sales-closing I think you'll love, and follow that with NLP skills applied to selling, including: Sensory Acuity, Sensory Awareness, Calibration, Using Suggestions to 'plant' thoughts ethically, and other NLP language patterns!

Sales is one of the absolute best applications of NLP. Yet many salespeople well-trained in traditional models haven't taken advantage of this, usually because they're skeptical of whether or not NLP would get in the way of what they're alr

Do your emotions drive you? Or do you drive your emotions?

NLP has enabled people just like you to discover that actively building, deepening, and maintaining Rapport creates stronger and more desirable results in communication settings of any kind.

NLP Insights from Animal-Training helps you learn and teach more effectively!

Relax; we're not talking about getting brain implants or strapping you into a big computer.

All of us have, at one time or another, attempted to influence another person, to no avail.  It's a universal experience to walk head-first into unresponsive stubbornness.

You are hereby invited to harness a natural mental process that you've probably never controlled in your past, learn techniques that utilize that process, and then become more effective and influential in every area of your life.
Joel Elfman

NLP Trainer, New York, NY

Attended Course : Becoming Outrageously Funny

Becoming Outrageously Funny is an Outrageously Amazing seminar. And Jonathan Altfeld, one of my favorite trainers is at the top of his game. Jon is an absolutely fabulous trainer who teaches with warmth, heart and caring. He is a wonderful modeler, who applies his significant skills to each of his seminars. And Jon goes further; he has also elegantly modeled the structure of a training, so your learning is layered and maximized and Jon models each of his students so he meets your individual goals for the class, and you maintain your best learning state and optimal learning curve with the class. The entire class is a well-designed and layered process to maximize your learning. While you're figuring out a new piece, the previous pieces are nicely settling into your brain and body. Becoming Outrageously Funny is a wonderful skillset, and incredibly insightful into the structure of humor. We studied various comedians, figuring out which ones best appealed to us. And we examined what states they created, what mechanisms they used and what NLP patterns and other pieces they used to create laughter. And we got to practice and apply some of those pieces in class, so we could begin to immediately integrate some of what we learned. For me, Jon delivered, and I am on the path to Becoming Outrageously Funny and with practice who knows what is possible. I highly recommend Jonathan as a trainer.

http://www.joelelfman.com

Chris Fiala

Marketing Consultant, Clearwater, FL

Attended Course : Speaking Ingeniously

"I very much enjoyed your seminar. Having more comfort when I talk with people makes the rapport deeper. Even though my demo is only 90 seconds, I hold longer eye contact with more potential customers, building a sense of connection. Result? Sales of my juicer product increased 30%." -

Andy Smith

Trainer of NLP & Appreciative Inquiry, Coaching Leaders, France

Bought Audio : Metaphor Machine CDs

Jonathan Altfeld has done a first-class job of clarifying what makes a successful metaphor, and how to generate as many as you need. This CD set has given me a much better conscious understanding of how to use metaphor, and has changed the I way I teach metaphor use on my NLP Practitioner and Master Practitioner courses. Also, to my knowledge, this material is more advanced than anything else available on metaphor construction.

http://www.coachingleaders.co.uk/

Brian Mertins

Bought Audio : Metaphor Machine CDs

Metaphor was one of the skills that originally attracted me to NLP, but after reading books and attending seminars I still didn't understand how to generate it. The best thing about the Metaphor Machine is that it lays the process out in clear and easy to understand steps so that you can truly understand how to generate effective metaphorical contexts. I found the second part of actually utilizing the metaphorical context to generate the desired effect to be less concrete, but Jonathan gives numerous examples and then a really wild demonstration that shows where you might take it as you practice... Great Product.

Lyndell Carey

Financial Advisor, Coach/Facilitator,, Dynamic Mind, Port Charlotte, FL

Attended Course : Speaking Ingeniously

"This course is the best integration & application of NLP techniques I have ever experienced. Jonathan is masterful in his ability to help you with your unique speaking & presenting problems. He essentially creates a custom "model" for each participant's presentation success based on your needs, style & goals. "

http://dynamicmind.net

Michael VanderDonk

NLP Trainer & Business Consultant, TOACH, Sydney, Australia

Personal :

Michael Vanderdonk here. I'm an NLP trainer licensed by NLPTRB in Australia, trained primarily by Chris & Jules Collingwood and John Grinder, with a wide range of other trainer experiences as well. I also assist at Inspiritive's NLP trainings. Some years ago, I used to be a very highly paid IT consultant, and now I'm using and training NLP and hypnosis in corporate Australia. I've seen some of the best, I've seen incredibly poor training, and I've also seen a wide range in between. I'd like to take a moment and share with you why US-based NLP trainer Jonathan Altfeld is one of my favorite trainers by far, not to mention why he's highly regarded by some of the best and most experienced trainers around the globe. My interest in Jonathan's work after having attended most of his courses in Australia led me to travel all the way to the UK to attend one of his seminars in particular. Jonathan's trained primarily by Richard Bandler, through the Society of NLP. He started training in '97, has trained all over North America and regularly trains in the UK and Australia. Unlike some who've trained with Richard Bandler, Jonathan seems to be able to navagate his way between the different NLP "camps". Jonathan even sports a gracious review from Chris & Jules Collingwood (John Grinder's favorite trainers!), and James Tsakalos in Melbourne. These high quality reviews aren't any surprise to me. When I first met him, over 6 years ago now, was struck immediately with his effort and care that he gave to his students that was far beyond the call of duty. I was surprised he joined and and even encouraged his students to continue on after the seminar, taking the new skills learnt in the classroom and applying them out in the real world. Jonathan, socially, is amazingly memorable. I remember one evening dinner with a small group from the course, and after a small demonstration with our waitress, every other waitress and waiter, and even a chef, came to our table to find out what was happening. Then there was the time he had the bar staff in stitches of laughter, so captivated they ignored the other waiting patrons (which is usually when Jonathan says "go help your customers")! While he does use several tricks to get these results, he's happy to teach these -- and usually does. His ability to communicate powerfully at different levels at the same time is what guarantees his results. His personality is magnetic, and the way he teaches quickly and easily transfers the skills. There was this time in Melbourne where once again I join him for a drink after the event. He's not even been in the country 48 hours, and the barman yells "Jonathan!" as he enters. His communication is memorable, even to those people who only meet him for a few minutes. I immensely enjoy Jonathan's work - If I didn't I would not be writing this, and I would not have attended most of his events in Australia. Nor would I have traveled around the world in May 2004 to see him and a fabulous hypnosis trainer Doug O'Brien co-train together in London. I've attended his NLP Skills-Builders course (an intro course). I've attended his Linguistic Wizardry course twice (language patterns). I've attended Knowledge Engineering (modeling & belief systems). I've attended his Belief Craft course with Doug O'Brien (combining Modeling Belief Systems with Sleight-of-Mouth). He is an outstanding trainer, able to lead a room mixed with 'beginners' and seasoned NLP trainers to a common goal - His village council exercise in Linguistic Wizardry in particular is a great example of this. If you want to train with the absolute best, start interviewing lots of NLP Practitioners, Master Practitioners, and trainers -- and find out who they think continues to be worth training with. There aren't many, but they are out there. And Jonathan is one of those few!

http://www.toach.net

Linda Nurse-Thompson

London, UK

Attended Course : Linguistic Wizardry

For me the true value of a course becomes apparent after the session itself. How many times have you been to a training course where you heard some interesting things, promised you would apply them and then found that after a couple of months - despite all your best intentions - most of those great things you had heard were forgotten? Well, this is a course that has made a difference to my every day life. My skill at communication (both listening and sharing) has greatly increased and the fantastic thing is that as a result of this course I am still learning new things every day! So what is different versus other courses? Well firstly Jonathan managed to find a way to make the content of the course really meaningful for me (and the interesting thing is he found a way to achieve this for each one of the course delegates without losing out on the overall aims of the course), and secondly the course provided a number of tools that facilitates ongoing exploration and learning. One example, my brother had a presentation to do and after he shared some of his planned content my husband and I made a number of suggestions and observations based in our learning from the course with Jonathan. My brother asked how we could be so insightful. We explained and immediately my brother decided to sign up for the course.

Anand Rao

London, UK

Attended Course : Belief Craft Seminar

"I thoroughly enjoyed the training which has helped me to fill in a tremendously powerful area of skill in NLP, that I had previously avoided by thinking it was going to take too much effort to learn. Combining [SoM] with KE gives a context in which to precisely use language patterns."

Tom Minter

Entrepreneur, London, UK

Attended Course : Speaking Ingeniously

Whether you are looking to improve your speaking or to gain more of a mastery over yourself, Speaking Ingeniously is a course that will grow and stretch you beyond what you previously thought possible. With each passing day you will be amazed and inspired as you feel your skill and confidence being educed from within. In my experience Jonathan's skills as an NLP trainer are second to none, and through his masterful and outstanding techniques you will be blown away with - and left open-mouthed - at your own potential. Thank you for the great five days, I really appreciate your time and commitment to us. It was also enjoyable and memorable to spend some great time on a personal level. No doubt we will have more chances again in the future...

Michael S.

NLP Master Prac & Success Coach, Portland, OR

Bought Audio : Automatic Yes CD-set

I have ordered Jonathan's programs before and had VERY high expectations for this program… as with his other programs, Jonathan, *yet again*, delivers not only through his insight into how the mind works, but through the exercises that put you into *immediate action*. I found myself, as I was listening, being able to notice how my own states link together and how I had gotten stuck in the past. I feel like Jonathan has handed me the keys to move beyond where I had been -- by noticing how to sequence your communication to get results. It's incredibly easy when you know how to do it. And Jonathan has the know-how and experience to be able to teach the topics that other trainers won't touch. Because if you're like me, you may have taken practitioner and master practitioner courses… maybe from VERY well known trainers… and have yet to see a trainer who directly approaches the topic of state-chaining. What puts "Creating the Automatic YES" and Jonathan's other audio programs ahead of the pack is that he gives you exercises to do throughout the program and he has the knowledge and experience so the skills will be ingrained not only your mind but in your body where they NEED to be to get results -- easily. I have found myself noticing which state people are in as I'm talking to them and where to take them to get outcomes easily. My own confidence as a coach has grown considerably in my ability to influence my own state in VERY useful directions through listening to this audio program… that alone was worth the cost of admission. If *you're interested* in another rigorous, intellectual NLP experience… BAD NEWS… But by doing the exercises Jonathan suggests (or was it demands?), you're in for a real treat by ordering this program! My highest recommendation - THANK YOU!!