Free NLP Resources
Free NLP Resources
We're happy to share these extensive resources for your NLP home-study efforts!
We'll be adding more resources to this page as time goes by, so plan to return periodically!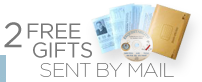 NLP gifts sent by mail:
CD & Sensory-Rich Word-List

After six and a half great years based in central Pennsylvania, and running many courses in Washingt

What are the Four Stages of Learning?

In today's post, I share how and why an NLP Modeling project could be set up to fail, and what to do instead!

In today's post, I share a sales-closing I think you'll love, and follow that with NLP skills applied to selling, including: Sensory Acuity, Sensory Awareness, Calibration, Using Suggestions to 'plant' thoughts ethically, and other NLP language patterns!

Sales is one of the absolute best applications of NLP. Yet many salespeople well-trained in traditional models haven't taken advantage of this, usually because they're skeptical of whether or not NLP would get in the way of what they're alr

Do your emotions drive you? Or do you drive your emotions?

NLP has enabled people just like you to discover that actively building, deepening, and maintaining Rapport creates stronger and more desirable results in communication settings of any kind.

NLP Insights from Animal-Training helps you learn and teach more effectively!

Relax; we're not talking about getting brain implants or strapping you into a big computer.

All of us have, at one time or another, attempted to influence another person, to no avail.  It's a universal experience to walk head-first into unresponsive stubbornness.
Maureen Stevenson

Cafe Manager, Nottingham, UK

Attended Course : Belief Craft MP3 Set

"As a person who has never attended any NLP or KE Sessions before, I have found the whole experience useful to me and feel that I am going away with a wealth of knowledge I believe will guide me through many areas of my life. I am excited about attending more trainings in the future."

Andy Preston

Sales Trainer, Outstanding Results, Manchester & London

Attended Course : Linguistic Wizardry

What a fantastic 3-day event this is! Having been around the fringes of NLP for some time, after doing my Practitioner course, I was looking to further my skills without necessarily going the Master Practitioner route yet. I first met Jonathan Altfeld at an evening he ran in Manchester and heard about the Linguistic Wizadry course, and signed up immediately. Not only did the course look fantastic, but it was being held near Amsterdam - how could I refuse! In 3 days, I learnt more practical NLP (and how and where to apply it!) than with the vast majority of other trainings I've been to. I knew there were NLP trainers in the room, other Practitioners and people who'd not done Prac yet - and I was worried that the material would either be too complex for me to understand, or too simple (for the newbies). After the first hour, all those concerns melted away. Not only did Jonathan make the material simple, easy-to-understand and very practical, but the way he taught ensured everyone in the room (regardless of skill level) was getting massive value. I find I've achieved great command of metaphors, sensory language, storytelling, and much more - to list them here simply would not do the course justice! In my humble opinion this is by far the best value NLP course I've ever done, and having studied with some of the best NLP trainers in the world - I rate Jonathan in the top 1%.

http://www.outstanding-results.co.uk/

Aaron Spurling

NLP Master Practitioner, Indianapolis, IN

Attended Course : NLP Master Practitioner

One of the things people interested in NLP often wonder about is where they can get high quality training. I did my Master Practitioner training with Jonathan Altfeld and Doug O'Brien, and in my opinion they are two of the very best trainers out there today. Both Jonathan and Doug have vast knowledge and experience in NLP, and they are both gifted teachers. Furthermore, Jonathan's unique Knowledge Engineering" approach to modeling, together with Doug's mastery of "Sleight of Mouth" and Ericksonian hypnosis, make for an incredibly powerful combination that is not being taught literally anywhere else. I recommend that anyone who wants to take their NLP skills to truly world class levels should sign up for Jonathan and Doug's training immediately!

Jim Black

Philadelphia, PA

Attended Course : Belief Craft MP3 Set

Out of the many seminars and trainings I've participated in over the years, Belief Craft tops them all. If you make the decision to take this course, you'll not only get everything you wanted, but also things you never imagined."

Jimmy McIntyre

Newcastle, UK

Bought Audio : Finding Your Irresistible Voice

I am delighted to say, that since I recieved the irresistible voice CD-set, listened to and utilized the techniques suggested, I've noticed tremendous results. I am a student, but I work part time as a salesman (over the telephone) as well, and almost immediately noticed stronger response potential from customers, and seemingly more attention being paid to what I have to say by friends and family. Although I was aware of embedded commands through my knowledge of hypnotic language patterns, I had no idea how to utilize them. That was, until I received the CD-set. Now I use them Frequently and notice outstanding results. Anyone who wants to improve their voice quality and gain other peoples attention, I would certainly buy the Irresistible Voice CD-set. Thank you Jonathon, I hope to see you in the future.

Silke Scheidereiter

Germany

Attended Course :

Thanks for a wonderful & mind altering weekend - it was worth every single penny! [...] my brain just can't stop generating new ideas & solutions, identifying patterns, going through the huge pile of new information. [...] I still don't have a clue as to how you managed to get that much data into these few inches of my brain in such a short time!!! NLP seems to be much more effective & powerful than I ever dared to dream of.....

Tim O'Keefe

Web Developer & SEO Strategist, Spider Juice Technologies, Los Angeles, CA

Attended Course :

Jonathan, your K.E. Workshop is superb. I got 100% more than I ever expected. I find you engaging and a tremendous model. Your obvious respect for your attendees is admirable. What struck me the most is how fluid the 3 days were. By the 3rd day, everything easily and naturally shifts into understanding. After 1 week, I can tell you I have shifted. The models in my own life (that we worked on in exercises) have been shifting. I have come to some realizations that will be a major change in my business, ultimately allowing me to more fully enjoy my business for the reasons I started it. Thank you!

http://www.spiderjuicetechnologies.com

Andy Smith

Trainer of NLP & Appreciative Inquiry, Coaching Leaders, France

Bought Audio : Metaphor Machine CDs

Jonathan Altfeld has done a first-class job of clarifying what makes a successful metaphor, and how to generate as many as you need. This CD set has given me a much better conscious understanding of how to use metaphor, and has changed the I way I teach metaphor use on my NLP Practitioner and Master Practitioner courses. Also, to my knowledge, this material is more advanced than anything else available on metaphor construction.

http://www.coachingleaders.co.uk/

Michael Roach

Coach, London, UK

Attended Course : Belief Craft MP3 Set

"Jonathan & Doug together make a winning team putting a new & exciting spin on how to be successful using sleight of mouth. You'll find in just a few days, your abilities & understandings of how you can use the language patterns of sleight of mouth confidently & covertly in everyday communication increasing by leaps & bounds. Even more you'll be able to target with precision your communication to achieve the outcomes you want. Take the next steps in enhancing your influence & persuasion skills now, attend Belief Craft. I was thoroughly entertained & entranced by the dynamic duo of Jonathan & Doug, both masters in their ability to train, & check that we as delegates were mastering the skills, & able to put into use the ability to craft other people beliefs, & even better we got to update our own. I thoroughly recommend this training for anyone who wants to be more successful in elegantly using the the patterns of Sleight of Mouth & knowing the appropriate contexts to use them in."

http://michaelwilliamroach.com/

R.B.

Management Consultant, Michigan

Attended Course : Flirtopia DVD-set

What I got from my first two hours after Flirtopia: I sat next to a flight attendant on the way back home, & had tremendous fun chatting with her with just one outcome in mind - I wanted her to feel really good! I found myself really enjoying using what I had learned over the weekend, & I could tell that she was getting a LOT of energy out of it - even though I established early in the conversation that we were both married, just to be safe (hanky-panky is a kind of pollution I could live without right now). It was a great conversation that made me feel really connected with a person I wouldn't ordinarily talk to, but the great part happened as we were getting off the plane. She reached in her bag & took out her book of frequent flyer coupons (the kind they give passengers when they want to appease them) she had, & very generously gave them to me - every single one. I was blown away! So I got at least 25,000 frequent flier miles out of my first two hours after the training - & I made this woman very happy in the bargain! What a hoot! I wanted you to know that I really enjoyed the company of the instructors & assistants. They were all tremendous, & really added a lot to the learning. As I left the hotel Sunday evening, I thought to myself that these are the kind of people I really enjoy having in my life. Generous, helpful, skilled & fun-loving are words that come to my mind to describe the members of your team.