Free NLP Resources
Free NLP Resources
We're happy to share these extensive resources for your NLP home-study efforts!
We'll be adding more resources to this page as time goes by, so plan to return periodically!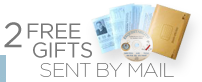 NLP gifts sent by mail:
CD & Sensory-Rich Word-List

After six and a half great years based in central Pennsylvania, and running many courses in Washingt

What are the Four Stages of Learning?

In today's post, I share how and why an NLP Modeling project could be set up to fail, and what to do instead!

In today's post, I share a sales-closing I think you'll love, and follow that with NLP skills applied to selling, including: Sensory Acuity, Sensory Awareness, Calibration, Using Suggestions to 'plant' thoughts ethically, and other NLP language patterns!

Sales is one of the absolute best applications of NLP. Yet many salespeople well-trained in traditional models haven't taken advantage of this, usually because they're skeptical of whether or not NLP would get in the way of what they're alr

Do your emotions drive you? Or do you drive your emotions?

NLP has enabled people just like you to discover that actively building, deepening, and maintaining Rapport creates stronger and more desirable results in communication settings of any kind.

NLP Insights from Animal-Training helps you learn and teach more effectively!

Relax; we're not talking about getting brain implants or strapping you into a big computer.

All of us have, at one time or another, attempted to influence another person, to no avail.  It's a universal experience to walk head-first into unresponsive stubbornness.
Silke Scheidereiter

Germany

Attended Course :

Thanks for a wonderful & mind altering weekend - it was worth every single penny! [...] my brain just can't stop generating new ideas & solutions, identifying patterns, going through the huge pile of new information. [...] I still don't have a clue as to how you managed to get that much data into these few inches of my brain in such a short time!!! NLP seems to be much more effective & powerful than I ever dared to dream of.....

R.B.

Management Consultant, Michigan

Attended Course : Flirtopia DVD-set

What I got from my first two hours after Flirtopia: I sat next to a flight attendant on the way back home, & had tremendous fun chatting with her with just one outcome in mind - I wanted her to feel really good! I found myself really enjoying using what I had learned over the weekend, & I could tell that she was getting a LOT of energy out of it - even though I established early in the conversation that we were both married, just to be safe (hanky-panky is a kind of pollution I could live without right now). It was a great conversation that made me feel really connected with a person I wouldn't ordinarily talk to, but the great part happened as we were getting off the plane. She reached in her bag & took out her book of frequent flyer coupons (the kind they give passengers when they want to appease them) she had, & very generously gave them to me - every single one. I was blown away! So I got at least 25,000 frequent flier miles out of my first two hours after the training - & I made this woman very happy in the bargain! What a hoot! I wanted you to know that I really enjoyed the company of the instructors & assistants. They were all tremendous, & really added a lot to the learning. As I left the hotel Sunday evening, I thought to myself that these are the kind of people I really enjoy having in my life. Generous, helpful, skilled & fun-loving are words that come to my mind to describe the members of your team.

Aaron Spurling

NLP Master Practitioner, Indianapolis, IN

Attended Course : NLP Master Practitioner

One of the things people interested in NLP often wonder about is where they can get high quality training. I did my Master Practitioner training with Jonathan Altfeld and Doug O'Brien, and in my opinion they are two of the very best trainers out there today. Both Jonathan and Doug have vast knowledge and experience in NLP, and they are both gifted teachers. Furthermore, Jonathan's unique Knowledge Engineering" approach to modeling, together with Doug's mastery of "Sleight of Mouth" and Ericksonian hypnosis, make for an incredibly powerful combination that is not being taught literally anywhere else. I recommend that anyone who wants to take their NLP skills to truly world class levels should sign up for Jonathan and Doug's training immediately!

Matthew Newnham

Change Management Consultant, Edinburgh, UK

Attended Course :

From my perspective, context and meaning are, if not everything, a very big slice of the cake. Jonathan Altfeld's 'Knowledge Engineering' has provided me with the tools and understanding to create contextual maps of any problem, with cause, effect AND meaning. This approach is very powerful, and allowed me to create breakthrough strategies immediately, with clarity and certainty of purpose. Beyond this, Jonathan is exceptionally wise and articulate about NLP and how to use it to effect meaningful, lasting change. He is also very approachable and generous, and a pleasure to work with.

Phillip Kaplan

Energy Healer, Camp Hill, PA

Bought Audio : Automatic Yes CD-set

I've been listening to "Creating the Automatic Yes" for a week, and started to apply it to energy work - for faster easier energy clearing.  I helped a lady with anemia reduce her chest pain, from a "7" down to a "1".  We got rid of the chest pains totally within about a minute.  This is not abnormal for me. However, this time I used "Energetic State Chaining" -- by applying your state-chaining process to my energy clearing work.

Internally, I went from "anemia" to "confusion about what to do" to "interested in making a change" to "change in possible" to "change is happening" to "anemia is gone" to "she feels great."  Which gave me a quicker, easier result. Normally I go right from the problem directly to "she feels great."

I am always so impressed by your material.  Still trying to get the verbal sales technoque from this, but I understand I have to practice the "circle of excellence" more.

I am grateful to have been learning your your style of NLP for the past several years.

Phillip Kaplan

Tom Olson

Maryland

Attended Course : NLP Skills-Builders (course)

Thank you for such a wonderful and powerful introduction to NLP. I must admit that Friday night, I was feeling a mix of excitement and skepticism. Although I had already read three books on NLP, I still needed proof. I needed someone to show me that NLP was for real, and show me, you did. The skeptical voice in the back of my head was quickly quelled. I appreciate the openness and respect you exhibited to the attendees through out the entire three days. But most of all it was fun, and for me, an adventure. I do plan to continue this adventure with additional training. Thanks again for pointing out the possibilities. You are a great trainer and I look forward to training with you in the future.

P. Winthers

Real Estate Agent, New York, NY

Attended Course :

All my other NLP learning experiences resulted in a terrific set of techniques & skills that don't necessarily fit together or apply in any holistic way. While it's great to have those tools & techniques, in spite of training with all the big dogs in NLP, I didn't have a systemic method for organizing the information I acquired about other people's maps, let alone their beliefs, belief systems or values -- until I took Knowledge Engineering. Your K.E. course gave that to me in a way that makes sense and consistently works. Simply Amazing. I've already used this method within 1 week of the workshop to track the invalid logic of one of my customers, and walk them through a better decision strategy. In doing so, she chose to buy a commercial property which netted me over $45,000 commission. In the past, I wouldn't have known what to do! Thanks again!

Michael Lovas

Consultant, Author, Speaker, About People, Spokane, WA

Attended Course : Speaking Ingeniously

"With considerable experience giving keynotes, I thought I was very good on stage. The new skills & confidence that Jonathan has guided into my mind make my previous level of professionalism pale and insignificant by comparison. This class is the best preparation for public speaking that I have ever seen, heard of, or experienced."

http://www.aboutpeople.com/

Donna McGeorge

Speaker, Facilitator, People with PEP,

Hired Coaching : Personal Coaching

On the 2 occasions that you have coached me, I have experienced what I assumed to be metaphor sessions. I'm not totally conscious of the process or content of the sessions, yet the results I have had from both sessions are as follows: Session 1 - desired outcome - "get some focus and direction for moving forward given that I'd achieved a lot of what I set out to. What's next?". Whatever you did, my business increased by over 30% in revenues following the session. My focus changed, and I implemented the "Donna the Diva" project, which has resulted in my getting my mojo back, and being way more confident in my skin and clear about what I'm good at. This has also resulted in my "sacking" 2 clients that didn't fit my vision for myself, and for PEP. Again, I'm not sure that I'm consciously aware of what I was doing differently - all I know is that a shift happened, and the result was useful (to say the least). Session 2 - desired outcome - "I'm earning more money than I ever had, and I am swimming in debt - help?! ". Again, I know we talked about a bunch of strategies and I'm clear they also were metaphors. I think our session was about 8 weeks ago? Well, since then - I have cleared all my creditors, and have over $25K in a personal bank account (something that has NEVER happened before). Steve and I are currently shopping for property, and I'm no longer afraid to answer the phone for fear of speaking to a creditor. The physical manifestation of this is that I used to have a folder that was nearly 1.5 inches thick full of bills and accounts. It is currently about an eighth of an inch thick - and these are all less than 30 days. So - that's a pretty literal description of my results of working with you, and I am most grateful to you, and look forward to further coaching. I am happy for you to use any of the above. None of it is a secret - I tell anyone who cares to listen about the results I get following your sessions.

http://www.peoplewithpep.com.au/

Richard Stokes

London, UK

Attended Course : "Irresistible Voice"seminar

I attended Jonathan Altfeld's Irresistible Voice workshop about a year ago. I was extremely impressed at the time, but didn't want to post a review until I'd had a chance to experience the difference that it made in practice. [...] The starting point of the transformation was the use of various pieces of electronic amplification equipment. What this does is allow you to hear yourself as others hear you, in real time. ... Using the PA equipment is the first step to revealing our true voice. The result for me was a revelation - I have a good voice, but I'd just never heard it before. The workshop was interspersed with the opportunity to try out specific drills, a bit like circuit training, in groups of 2 or 3 people. Speaking to a rhythmic click track, speaking lying on the floor with books balanced on the belly, and a laptop with a speech analyser. All ways of generating feedback based on external indications, which we could then experiment with. For me, this was the magic of the workshop, the bringing to the surface of what was previously been hidden, where it could be experimented with. Another great feature of the workshop was the regular coaching by Jonathan, in front of the group. I wanted to be able to project my voice without shouting, so as to reach someone sitting 20 rows back. Jonathan made small adjustments to the way I held my head, a tilt of maybe half an inch or so, and the effect was noticeable and immediate. All of Jonathan's coaching and interventions were directed to specific outcomes that each person wanted. Shortly afterwards, I joined a public speaking club in order to be able to put into practice what I'd learned, speaking to groups of 30-40 people. The feedback I got right from the start was consistently that I have a great speaking voice, and that it was clear that I was an experienced speaker. I'd highly recommend this course.