Free NLP Resources
Free NLP Resources
We're happy to share these extensive resources for your NLP home-study efforts!
We'll be adding more resources to this page as time goes by, so plan to return periodically!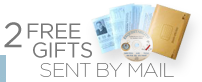 NLP gifts sent by mail:
CD & Sensory-Rich Word-List

What are the Four Stages of Learning?

In today's post, I share how and why an NLP Modeling project could be set up to fail, and what to do instead!

In today's post, I share a sales-closing I think you'll love, and follow that with NLP skills applied to selling, including: Sensory Acuity, Sensory Awareness, Calibration, Using Suggestions to 'plant' thoughts ethically, and other NLP language patterns!

Sales is one of the absolute best applications of NLP. Yet many salespeople well-trained in traditional models haven't taken advantage of this, usually because they're skeptical of whether or not NLP would get in the way of what they're alr

Do your emotions drive you? Or do you drive your emotions?

NLP has enabled people just like you to discover that actively building, deepening, and maintaining Rapport creates stronger and more desirable results in communication settings of any kind.

NLP Insights from Animal-Training helps you learn and teach more effectively!

Relax; we're not talking about getting brain implants or strapping you into a big computer.

All of us have, at one time or another, attempted to influence another person, to no avail.  It's a universal experience to walk head-first into unresponsive stubbornness.

You are hereby invited to harness a natural mental process that you've probably never controlled in your past, learn techniques that utilize that process, and then become more effective and influential in every area of your life.
Lyndell Carey

Financial Advisor, Coach/Facilitator,, Dynamic Mind, Port Charlotte, FL

Attended Course : Speaking Ingeniously

"This course is the best integration & application of NLP techniques I have ever experienced. Jonathan is masterful in his ability to help you with your unique speaking & presenting problems. He essentially creates a custom "model" for each participant's presentation success based on your needs, style & goals. "

http://dynamicmind.net

Steven Kenyon

Trainer, Network Consultant, Manteca, CA

Bought Audio : Finding Your Irresistible Voice

I'm a technical trainer who frequently teaches MCSE bootcamps. What that means is I take a group of 10 to 20 people and cram 6 months of learning into 1 or 2 weeks. This is an exercise for me as an instructor since it is 12 hour days, but with only 14 days to pass 7 tests, it's grueling for my students. Before I listened to your CD's, there were times when it seemed like no matter how much the students wanted to learn, they could only absorb so much in a day. About 8 hours into the second day most of my students would start to gaze over completely and frequent breaks were needed. Too frequent in my opinion (sometimes it's hard to get them to come back in and get going). With the proper use of your Dual Tone Voice & Modulation techniques, I found that my students could be completely captivated, even late into the last day! This program should be mandatory listening for teachers and trainers in any industry. Thank you for such an awesome program!

Peter Buchanan

Architect, Author, Urban Planner, and Critic, London, UK

Attended Course : NLP Skills-Builders (course)

A very enjoyable and energizing weekend, with lots of learning. Jonathan's skills are immensely impressive, and another big plus is the range of things he brings in from outside conventional NLP. Generally, a first-class seminar, especially for those who have already done some NLP!

David Regler

NLP Trainer & Business Coach, Maine Associates,

Bought Video : NLP Skills-Builders (course)

Having just finished watching the third set of DVDs I can say that it has been a fantastic investment of my time and money. Each DVD is well structured, the quality is outstanding, the exercises are well presented and the material is first class. They undoubtedly stand alone on their own merits and, when combined, offer an extremely powerful learning experience. "Building Hypnotic Rapport" is great fun as you can do the drills with a partner and unpack them alongside the students on the DVD; "Sharpening Your Influence" was an excellent way to learn some extremely powerful language patterns; and, as a Coach, "Unbridled Motivation" was my personal favourite as it offers a wealth of techniques to use with my clients, I just love "propulsion systems"! If you, like me, are not yet able to train with Jonathan personally, these DVDs are an excellent alternative, with the additional benefit of being able to review them again and again. You will be delighted with this DVD set, there are gems in every one for everyone.

http://www.execcoach.net/executive-coaching/david-regler.htm

Aaron Spurling

NLP Master Practitioner, Indianapolis, IN

Attended Course : NLP Master Practitioner

One of the things people interested in NLP often wonder about is where they can get high quality training. I did my Master Practitioner training with Jonathan Altfeld and Doug O'Brien, and in my opinion they are two of the very best trainers out there today. Both Jonathan and Doug have vast knowledge and experience in NLP, and they are both gifted teachers. Furthermore, Jonathan's unique Knowledge Engineering" approach to modeling, together with Doug's mastery of "Sleight of Mouth" and Ericksonian hypnosis, make for an incredibly powerful combination that is not being taught literally anywhere else. I recommend that anyone who wants to take their NLP skills to truly world class levels should sign up for Jonathan and Doug's training immediately!

Simon Applebaum

Harmonix Systems, Southampton, UK

Attended Course : Finding Your Irresistible Voice

I learned loads and increased my confidence in my own voice massively. The course kicked off with an opportunity for everyone to speak to the group and we got immediate feedback on our vocal strengths and areas for improvement. The feedback was insightful and effective - even at this very early stage of the course, we were all achieving quite serious improvements. A key aspect of Jonathan's approach is the use of real-time feedback and he uses several tools to do this. The theory is that normally you don't actually hear your own voice quite as other people do - the sound changes as it travels through the bones and tissues of your own head! By using feedback, you hear a more accurate version of your own voice, as other people hear it, and you can make adjustments on the fly in response to it. This worked for me. Although I'd previously done voice work, this was the first time I'd used this approach. I found I could focus on the actual sound of my voice, as I spoke. I sounded better which increased my confidence, helping me slow down my usual rush to get finished. Overall I found the course great fun, I learnt loads and the time passed in a flash. I particularly appreciated the lighter hearted sections at the end of the day's training where Jonathan demonstrated his voice impersonation skills. Ranging from Stallone and Arnie, through to Marge Simpson, we were all encouraged to join in and explore the range of our own voices. Fun and with a very serious purpose: each accent we practiced exercised particular parameters of our voice. Because I attended the beginning and end of the course, I missed out a big chunk in the middle including any gradual improvements the other attendees were making in their voice. So for me, on my return on the final day, I noticed quite dramatic improvements compared with the initial session. Straw polls frequently show that many people lack confidence in their voice. If you consider your voice to be one of your key assets, Finding Your Irresistible Voice is a valuable and effective learning experience, where you could expect to make fantastic improvements, in a fun and supportive environment, that boosts your confidence.

Mark Henry

Certified Hypnotherapist, Baton Rouge, LA

Bought Video : "Building Hypnotic Rapport"

Jonathan's skill builders DVDs are incredible. Learn about building hypnotic rapport by pacing and leading others breathing patterns. I synchronized my breathing with several attractive women at coffee shops and malls in the last month. Each turned their bodies toward me while I sat across a room. They gazed at me for several seconds. I felt that I connected with them on an unconscious level. I later spoke with them and were amazed at their friendliness to a complete stranger.

Andrew Joy

Principal French Horn, Cologne Radio Orchestra, Cologne, Germany

Bought Audio : Finding Your Irresistible Voice

Your CDs arrived safe and sound. I've listened to the first two and worked on the exercises. I'm a 55 year young, professional principal french horn player and have been working in a top German symphony orchestra for the past 30 years. I listened to the bonus telephone interview today. I am blown away. The results, applying your voice exercises to my playing (and to my students) are phenomenal. Resonance plays a huge role in performing on a brass instrument and very few poeple understand much about it. I've picked up useful and practical information, from singers and voice coaches, that I've been able to adapt to brass playing. Explaining resonance is now easy using your nose, mouth, throat etc, approach. The killer though, is using double resonance. I have free at present and don't have to perform in the orchestra (and the hall) until the beginning of Febuary. However, I am itching to hear how my changed sound is in our hall. It has to be amazing. Your material has added wonderfully valuable understandings to my comprehension of what constitutes excellent quality brass player and has beautifully simplified my means of effectively communicating it to my students. There has been a lot of belly laughter, stunned ears and broad smiles in my teaching studio this week. I'm teaching a course to amateur wind and brass players next year and am looking forward to applying your teachings to this particular situation for the benefit of the people attending. Thanks a million. This is one of the few times in my life where I've been gladly reeling and with a huge smile on my face.

http://www.andrewjoy.com

John Schertzer

Vice President, Securities, & NLP Master Practitioner, New York, NY

Attended Course : Linguistic Wizardry

"Right after coming back from his training in Boston, I was cooking! A few weeks after the training I did what many people said was my best poetry performance ever -- actually had people calling be up, asking me to email poems to them, and to put them on my mailing list (but I don't have a mailing list) -- and since then I've been a very useful to my friends, family and clients, helping them deal with emotional and mental obstacles, and make creative breakthroughs and achieve their goals. Jonathan sets a great example, and blasts through beliefs that are holding you back from being your best. But I'll let YOU find out how."

Michael Christon

NLP Trainer & Entrepreneur, Edinburgh, Scotland

Attended Course : Linguistic Wizardry

Linguistic Wizardry is a 3-day course which can be attended by non-NLP, Practitioners, Master Practitioners and Trainers... and all will enjoy and learn from the experience. Not only does Jonathan demonstrate an incredible understanding and proficiency in linguistics but presents/trains in a very entertaining and effective manner. As a trainer of NLP I still enjoy attending training (there is always something to be learnt) - on such occasions I have a professional interest in what outcomes are achieved by the trainer. It is on this point that Jonathan stands out a mile in comparison to many trainers in the field of NLP... EVERYONE in the room dramatically improved their skill level. In my experience I have never come across such success... and I have trained with many 'great' names. As for the content - This course is not an indepth exploration of the Meta Model or Milton Model, though there are a few references through the three days. Instead this programme quite rightly concentrates on the basis and delivery of communication with specific emphasis on state and sensory acuity. Hence - If you were wondering why your 'theoretical' or academic understanding of language has not achieved the desired practical results - THIS IS THE COURSE FOR YOU. Jonathan is amazing and definitely deserves to be considered as one of the best NLP trainers in the world. And interestingly - he is without ego or arrogance and is (for me) one of the easiest trainers to chat with I have ever met. If you have not already done so - TRAIN WITH JONATHAN and discover just how much further you can take your NLP skills.