Free NLP Resources
Free NLP Resources
We're happy to share these extensive resources for your NLP home-study efforts!
We'll be adding more resources to this page as time goes by, so plan to return periodically!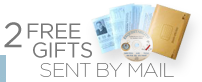 NLP gifts sent by mail:
CD & Sensory-Rich Word-List

Do your emotions drive you? Or do you drive your emotions?

NLP has enabled people just like you to discover that actively building, deepening, and maintaining Rapport creates stronger and more desirable results in communication settings of any kind.

NLP Insights from Animal-Training helps you learn and teach more effectively!

Relax; we're not talking about getting brain implants or strapping you into a big computer.

All of us have, at one time or another, attempted to influence another person, to no avail.  It's a universal experience to walk head-first into unresponsive stubbornness.

You are hereby invited to harness a natural mental process that you've probably never controlled in your past, learn techniques that utilize that process, and then become more effective and influential in every area of your life.

This blog post is dedicated to anyone and everyone looking to measurably improve their business careers, and the date of its publishing marks a major transition for the Mastery InSight Institute towards focusing primarily on helping people become measurably more effective in business, with NLP.

There's been a rash of recent studies and publications that directly support NLP, accidentally!

You're a diamond! One of nature's greatest creations. Already gifted, already beautiful.

Goodbye 2012, and hello 2013!  That time has come again to ritually cap a year gone by... and, perhaps more intentionally, choose how you want your next year to go.
Eric Rudnick

Bought Audio :

Jonathan Altfeld has been building a reputation as a prolific NLP trainer. Knowledge Engineering is unlike many standard NLP programs. There is some use of NLP patterns, language, and hypnotic installation that one would expect in an NLP training, but that is not the focus with the K.E. program. The focus of this program seems to be training people's perceptions around understanding and influencing belief systems, and how beliefs organize into belief systems. Altfeld's style here is distinctly different than that of many other NLP trainers. He presents the material in a logical, explicit manner, with a lot of attention focused on his audience. The material is exceptional. There is some interesting information here which builds upon Robert Dilts' Sleight of Mouth work. Jonathan really shows off his skills as a highly interactive trainer with a lot of focus on his audience. People involved in very conscious modeling projects, of modeling performers of tasks that involve very intricate decision making, particularly where decisions involve multiple steps such as working with computer or financial systems stand to benefit from this program. Jonathan presents some comments about how belief systems operate in groups, which I haven't seen presented in any other public NLP material. Jonathan is clearly breaking new ground here.

Simon Applebaum

Harmonix Systems, Southampton, UK

Attended Course : Finding Your Irresistible Voice

I learned loads and increased my confidence in my own voice massively. The course kicked off with an opportunity for everyone to speak to the group and we got immediate feedback on our vocal strengths and areas for improvement. The feedback was insightful and effective - even at this very early stage of the course, we were all achieving quite serious improvements. A key aspect of Jonathan's approach is the use of real-time feedback and he uses several tools to do this. The theory is that normally you don't actually hear your own voice quite as other people do - the sound changes as it travels through the bones and tissues of your own head! By using feedback, you hear a more accurate version of your own voice, as other people hear it, and you can make adjustments on the fly in response to it. This worked for me. Although I'd previously done voice work, this was the first time I'd used this approach. I found I could focus on the actual sound of my voice, as I spoke. I sounded better which increased my confidence, helping me slow down my usual rush to get finished. Overall I found the course great fun, I learnt loads and the time passed in a flash. I particularly appreciated the lighter hearted sections at the end of the day's training where Jonathan demonstrated his voice impersonation skills. Ranging from Stallone and Arnie, through to Marge Simpson, we were all encouraged to join in and explore the range of our own voices. Fun and with a very serious purpose: each accent we practiced exercised particular parameters of our voice. Because I attended the beginning and end of the course, I missed out a big chunk in the middle including any gradual improvements the other attendees were making in their voice. So for me, on my return on the final day, I noticed quite dramatic improvements compared with the initial session. Straw polls frequently show that many people lack confidence in their voice. If you consider your voice to be one of your key assets, Finding Your Irresistible Voice is a valuable and effective learning experience, where you could expect to make fantastic improvements, in a fun and supportive environment, that boosts your confidence.

Jamie Smart

Trainer, Entrepreneur, Salad, Leicester, UK

Attended Course : NLP Skills-Builders (course)

(Written in 1999) Thanks a lot for an excellent course - I learned a lot and was grateful for your openness in explaining the how behind the teaching as well as the course material. I really appreciated the 1-to-1 work, and enjoyed the SoM work immensely (more next time please!). Thanks for an excellent weekend, and I'll look forward to your next trip to the UK. Thanks & regards!

http://www.saladltd.co.uk

Bob Dillon

Seminar Leader, Vermont

Attended Course : Speaking Ingeniously

No matter where you perceive your skill level, there is always more. Jonathan not only cuts diamonds, he polishes them, and adds more facets."

Andy Preston

Sales Trainer, Outstanding Results, Manchester & London

Attended Course : Speaking Ingeniously

As someone who already has public speaking and training experience, I had been looking for a course that would help me further develop my skills for a long time. Most courses either only cater for the absolute beginner, or focus on the less important aspects of speaking - where to hold your hands, how to use Powerpoint for example. Jonathan Altfeld's Speaking Ingeniously course however is different. Right from day 1, I realised I was in for something special. The massive growth both myself and other attendees experienced in our speaking skills would be hard to believe if we didn't have the DVD evidence! Jonathan's ability to train a mixed ability group is unrivaled, and on this course there were already-confident public speakers like myself, right down to people who had never spoken in public before, and even one who had a fear of public speaking! The way Jonathan trains means that everyone, regardless of their current skill level, gets massive benefits from his courses. He has mastered the hard-to-master art of training different skill levels at one time, without anyone feeling he's going too fast or too slow and it's the most effortless learning I've experienced (and among the most powerful). Who would I recommend this course to? Anyone that wants to improve their speaking skills - whether they want to speak in public or just improve their position at work (and believe me, you'll be able to negotiate more money after this course!). In my opinion, this is THE best course on speaking skills, and having researched lots of courses before I chose this one, I can guarantee you won't find the majority of this material (or have this sort of experience) anywhere else. If you want a 10 out of 10 experience, I wholeheartedly recommend Jonathan Altfeld and this course over any other.

http://www.outstanding-results.co.uk/

David Gould

Bristol Hypnotherapy, Bristol, UK

Attended Course : Knowledge Engineering

(written in 1998:) Jonathan has not been doing NLP all that long, & yet his skills already surpass almost all the other trainers. Most of you will probably be wondering how he does it. Luckily, Jonathan has decided to teach us in a special 3-day training he calls "Knowledge Engineering & NLP". Because of the original nature of the material being taught & because of Jonathan's mastery of teaching at many levels simultaneously, the training suits all levels of NLP ability. He is also very good at tailoring the training to the participants: most of what we did was made up as we went along & yet, because it all went so well, I assumed it had been planned! Jonathan is quite happy teaching something completely irrelevant to the material if he thinks it's useful to the trainees. I found this particularly refreshing. I confidently recommend this course to everyone, especially those who want to progress a lot faster with NLP.

http://www.deep-trance.com

Brian Mertins

Bought Audio : Metaphor Machine CDs

Metaphor was one of the skills that originally attracted me to NLP, but after reading books and attending seminars I still didn't understand how to generate it. The best thing about the Metaphor Machine is that it lays the process out in clear and easy to understand steps so that you can truly understand how to generate effective metaphorical contexts. I found the second part of actually utilizing the metaphorical context to generate the desired effect to be less concrete, but Jonathan gives numerous examples and then a really wild demonstration that shows where you might take it as you practice... Great Product.

Jenny Waller

Life Coach, Coaching with Jen,

Attended Course : Speaking Ingeniously

"Jonathan Altfeld is a highly skilled communicator and trainer whom it is an absolute pleasure to watch at work. He cultivates a learning environment which nurtures and develops the skills and abilities of everyone within the group, and created epic transformations."

http://www.coachingwithjen.com/

Alex Kravchenko

IT Consultant, New York, NY

Attended Course : Speaking Ingeniously

Consider taking Jonathan Altfeld's "Speaking Ingeniously" course. To start with, Jonathan is a very powerful public speaker himself, so even if there was nothing else to recommend about this course, just the ability to model someone who's able to deliver an amazing impromptu presentation on just about any topic I can think of is well worth the price of the workshop. What's even better, Jonathan, in addition to being a great communicator, is also a very skillful and dedicated teacher who's quite able and willing to deploy his considerable NLP skills to make his students better public speakers. Add to this a powerful "Speaking Ingeniously" model of delivering both prepared and off-the-cuff presentations and you get a hell of a training! Before the course I had some idea about spatial and tonal anchoring, as well as state-chaining in the context of public speaking. After the course, I have experience of moving people through various states while creating anchors. I also became much better at generating attention grabbing headlines. Bottom line – Jonathan delivers what he advertises and then some! I highly recommend this course to anyone who wants to improve their public speaking skills.

Kay Pentacost

Database Solutions Developer,

Attended Course : NLP Practitioner Training

For twelve amazing days in April and May the group of us learned about NLP through explanation, exercises, and trance (my favorite part). It's been 5 months since I started the NLP Practioner Training. The first effects I noticed after the training was how much easier it was to read my NLP books. The second effect was an ability to easily control my states, most of the time, and the knowledge that I could anytime I wanted to. The most frequent comment I got from others was something like... "you seem different... I don't know, lighter somehow." I take it as a compliment! My life has changed a lot. Some of the ways are very subtle: a sense of comfort, a feeling of attractiveness, more positive responses from other people. I get more done at work because my focus is better; when I'm not focusing, I use NLP to start and increase my focus. I have more fun when I'm not working (and really, more fun working). And in some ways things seem completely different. I can't explain exactly how, but the world is brighter and sparkly. You'll know what I mean, I think, if you've had a practitioner course; you'll find out when you take one, if you haven't yet. I think it's the best thing I ever did for myself... so far.