Free NLP Resources
Free NLP Resources
We're happy to share these extensive resources for your NLP home-study efforts!
We'll be adding more resources to this page as time goes by, so plan to return periodically!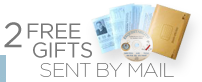 NLP gifts sent by mail:
CD & Sensory-Rich Word-List

Do your emotions drive you? Or do you drive your emotions?

NLP has enabled people just like you to discover that actively building, deepening, and maintaining Rapport creates stronger and more desirable results in communication settings of any kind.

NLP Insights from Animal-Training helps you learn and teach more effectively!

Relax; we're not talking about getting brain implants or strapping you into a big computer.

All of us have, at one time or another, attempted to influence another person, to no avail.  It's a universal experience to walk head-first into unresponsive stubbornness.

You are hereby invited to harness a natural mental process that you've probably never controlled in your past, learn techniques that utilize that process, and then become more effective and influential in every area of your life.

This blog post is dedicated to anyone and everyone looking to measurably improve their business careers, and the date of its publishing marks a major transition for the Mastery InSight Institute towards focusing primarily on helping people become measurably more effective in business, with NLP.

There's been a rash of recent studies and publications that directly support NLP, accidentally!

You're a diamond! One of nature's greatest creations. Already gifted, already beautiful.

Goodbye 2012, and hello 2013!  That time has come again to ritually cap a year gone by... and, perhaps more intentionally, choose how you want your next year to go.
Willie Harris, Jr.

Owner, Importer/Exporter, Seven Continents Trader,

Bought Audio : Finding Your Irresistible Voice

I started using your Irresistible Voice CD when I started my import/export company. I was getting nowhere. I had just lost the main customer of my business... my rent bills were coming due... my credit card bills were screaming at the top of their lungs... my world was about to end... Then... Something told me to listen to the CD... take your time and place your headphones on and listen to the damn CD's! I did. I then went to my next meeting waiting to test this stuff out. I walked into his office... sat down... I was told it was only going to be for ten minutes... 'we are VERY BUSY and we only have ten minutes...' And I looked at him... this guy with piles of paper on his desk... and said 'I have always wondered what it's like to work in a place such as this... Just between you and me... how do you do it?' (I lowered my voice as on the CD) And I spent the next two hours talking! And... ...closed a $13,000 account! Jonathan... do me a favor... be careful who you sell this to... take this off the market... or at least raise the price to around $1000!!!!

Oscar Rodriguez

Hypnotherapist, Real Estate Agent, Hypnosis Washington DC,

Attended Course : NLP Sales Wizardry

Hey, my name is Oscar Rodriguez, I am sitting here at the end of an amazing class by Jonathan Altfeld. There's a couple of things about Jonathan that I've liked. He's kind of a person who (Oscar meant to say DOESN'T!) makes promises that he doesn't intend to keep. And it's really cool because, the promises that he makes, are always exceeded at every event that I have been with. So he taught us the 5 step process in Sales. Not only did he go meticulously through that step, but he helped us to break it down and to focus on the areas of weaknesses we had, or how to empower or become even stronger in places that we already knew we were doing, He told us very specific events, steps, and processes that we need to do to take to go to the next level. So were my expectations met, well, of course, I already expected great things and I got blown away once again. If you're a sales person, if you're any type of hypnotherapist, any type of a process-oriented person or any type of an individual who really needs to connect with others, persuade others to really get your message across. If you're a teacher, if you're the President of the United States, and want to get re-elected, Come. Listen, get action, and you'll be able to get not only the stuff that you need, but you'll be blown away by being able to get the results. if you're in the Washington DC area, if you take this class, come and join me for a refresher of this so that you can get what you really need. Thanks Jonathan!

http://hypnosiswashintongdc.com/

Mark Wilson

Bismarck, ND

Attended Course : Flirtopia DVD-set

When I grew up we moved many times. I hadn't developed any social skills, so as I grew up I would always be shy around strangers. I begin to feel anxious in meeting not only women but also any new people. What would I say? What happens when the conversation dies? I would hang on to anyone who showed any interest in me. Needless to say, I dated many "Ms. Right Now's" rather than "Ms. Right's" because they accepted me. After I attended the Flirtopia seminar, now I feel comfortable in any social situation. In having a new perspective in reading their comfort level, interest and willingness to follow me, I can lead them into many other activities that I enjoy. As I look back in my life, without attending Flirtopia, I know I would either be alone or with people who not only would tolerate my shyness but eventually become bored with it and take advantage of me. Now I find there is so much more to life. More doors have opened through becoming more social and I have been able to choose a woman who enjoys my company and we enjoy a much richer relationship. I know there have been events that have changed who I am today. Flirtopia is one of the most important in becoming who I am today. Thank you Jonathan.

Jerleen Nearhood

Carrollton, TX

Attended Course : Persuasion Summit

High level training of persuasion with a class attendance of well-informed students that made the experience awesome. The trainer combination was unsurpassed with the best in the field of persuasion and communication.

Michael Roach

Coach, London, UK

Attended Course : Belief Craft MP3 Set

"Jonathan & Doug together make a winning team putting a new & exciting spin on how to be successful using sleight of mouth. You'll find in just a few days, your abilities & understandings of how you can use the language patterns of sleight of mouth confidently & covertly in everyday communication increasing by leaps & bounds. Even more you'll be able to target with precision your communication to achieve the outcomes you want. Take the next steps in enhancing your influence & persuasion skills now, attend Belief Craft. I was thoroughly entertained & entranced by the dynamic duo of Jonathan & Doug, both masters in their ability to train, & check that we as delegates were mastering the skills, & able to put into use the ability to craft other people beliefs, & even better we got to update our own. I thoroughly recommend this training for anyone who wants to be more successful in elegantly using the the patterns of Sleight of Mouth & knowing the appropriate contexts to use them in."

http://michaelwilliamroach.com/

Michael VanderDonk

NLP Trainer & Business Consultant, TOACH, Sydney, Australia

Personal :

Michael Vanderdonk here. I'm an NLP trainer licensed by NLPTRB in Australia, trained primarily by Chris & Jules Collingwood and John Grinder, with a wide range of other trainer experiences as well. I also assist at Inspiritive's NLP trainings. Some years ago, I used to be a very highly paid IT consultant, and now I'm using and training NLP and hypnosis in corporate Australia. I've seen some of the best, I've seen incredibly poor training, and I've also seen a wide range in between. I'd like to take a moment and share with you why US-based NLP trainer Jonathan Altfeld is one of my favorite trainers by far, not to mention why he's highly regarded by some of the best and most experienced trainers around the globe. My interest in Jonathan's work after having attended most of his courses in Australia led me to travel all the way to the UK to attend one of his seminars in particular. Jonathan's trained primarily by Richard Bandler, through the Society of NLP. He started training in '97, has trained all over North America and regularly trains in the UK and Australia. Unlike some who've trained with Richard Bandler, Jonathan seems to be able to navagate his way between the different NLP "camps". Jonathan even sports a gracious review from Chris & Jules Collingwood (John Grinder's favorite trainers!), and James Tsakalos in Melbourne. These high quality reviews aren't any surprise to me. When I first met him, over 6 years ago now, was struck immediately with his effort and care that he gave to his students that was far beyond the call of duty. I was surprised he joined and and even encouraged his students to continue on after the seminar, taking the new skills learnt in the classroom and applying them out in the real world. Jonathan, socially, is amazingly memorable. I remember one evening dinner with a small group from the course, and after a small demonstration with our waitress, every other waitress and waiter, and even a chef, came to our table to find out what was happening. Then there was the time he had the bar staff in stitches of laughter, so captivated they ignored the other waiting patrons (which is usually when Jonathan says "go help your customers")! While he does use several tricks to get these results, he's happy to teach these -- and usually does. His ability to communicate powerfully at different levels at the same time is what guarantees his results. His personality is magnetic, and the way he teaches quickly and easily transfers the skills. There was this time in Melbourne where once again I join him for a drink after the event. He's not even been in the country 48 hours, and the barman yells "Jonathan!" as he enters. His communication is memorable, even to those people who only meet him for a few minutes. I immensely enjoy Jonathan's work - If I didn't I would not be writing this, and I would not have attended most of his events in Australia. Nor would I have traveled around the world in May 2004 to see him and a fabulous hypnosis trainer Doug O'Brien co-train together in London. I've attended his NLP Skills-Builders course (an intro course). I've attended his Linguistic Wizardry course twice (language patterns). I've attended Knowledge Engineering (modeling & belief systems). I've attended his Belief Craft course with Doug O'Brien (combining Modeling Belief Systems with Sleight-of-Mouth). He is an outstanding trainer, able to lead a room mixed with 'beginners' and seasoned NLP trainers to a common goal - His village council exercise in Linguistic Wizardry in particular is a great example of this. If you want to train with the absolute best, start interviewing lots of NLP Practitioners, Master Practitioners, and trainers -- and find out who they think continues to be worth training with. There aren't many, but they are out there. And Jonathan is one of those few!

http://www.toach.net

William Barron

Business Life Coach, Creating InSight, United Kingdom

Attended Course : Knowledge Engineering

I am using your K.E. all the time with my Business Development Coaching. The first time was over the telephone with a client. She was in London and I was in Derby. She had a challenge with a customer and wanted a different way of handling him and a new project but was stuck. I explained the process started it off ... If Then Means ... faxed the start to her and then she picked up the process and by the end of the session we had worked it back and she had a better idea of what was involved and later that week emailed me with the news that she had sorted it all out. Another client was having trouble deciding on a similar situation but did not know why he was holding back on a new venture, especially as he had been made redundant and it uncovered huge amounts of stuff in his life that he hadn't told anybody before and now we are looking at that before he even considers the new business venture. Finally the last time was a client who wants to get out of a business investment, which then allowed us to take the result and work back with all the various scenarios on parallel Time Scales that showed what he needed to do, which he found extremely valuable. Along with Dilts' Logical Levels, visualization, Mind Mapping and EQ, K.E. has got to be one of the most useful things that I have learnt in the past four years. Many thanks.

http://www.creatinginsight.co.uk

Donna McGeorge

Speaker, Facilitator, People with PEP,

Hired Coaching : Personal Coaching

On the 2 occasions that you have coached me, I have experienced what I assumed to be metaphor sessions. I'm not totally conscious of the process or content of the sessions, yet the results I have had from both sessions are as follows: Session 1 - desired outcome - "get some focus and direction for moving forward given that I'd achieved a lot of what I set out to. What's next?". Whatever you did, my business increased by over 30% in revenues following the session. My focus changed, and I implemented the "Donna the Diva" project, which has resulted in my getting my mojo back, and being way more confident in my skin and clear about what I'm good at. This has also resulted in my "sacking" 2 clients that didn't fit my vision for myself, and for PEP. Again, I'm not sure that I'm consciously aware of what I was doing differently - all I know is that a shift happened, and the result was useful (to say the least). Session 2 - desired outcome - "I'm earning more money than I ever had, and I am swimming in debt - help?! ". Again, I know we talked about a bunch of strategies and I'm clear they also were metaphors. I think our session was about 8 weeks ago? Well, since then - I have cleared all my creditors, and have over $25K in a personal bank account (something that has NEVER happened before). Steve and I are currently shopping for property, and I'm no longer afraid to answer the phone for fear of speaking to a creditor. The physical manifestation of this is that I used to have a folder that was nearly 1.5 inches thick full of bills and accounts. It is currently about an eighth of an inch thick - and these are all less than 30 days. So - that's a pretty literal description of my results of working with you, and I am most grateful to you, and look forward to further coaching. I am happy for you to use any of the above. None of it is a secret - I tell anyone who cares to listen about the results I get following your sessions.

http://www.peoplewithpep.com.au/

Andy Smith

Trainer of NLP & Appreciative Inquiry, Coaching Leaders, Manchester UK & France

Attended Course : Belief Craft Seminar

"I have attended separate KE & [SoM] trainings in the past, Belief Craft is definitely more than the sum of its parts. Doug's way of training [SoM] is the best I have found; for the first time I now feel I 'get' the "why" as well as the "how" of [SoM]. On my NLP Trainer's Training, [SoM] was one of the areas people had the least recall of - both the 'how' and also when and why you would ever use it. Previous trainings of [SoM] I have attended by other trainers have not sufficiently demonstrated... etc. Jonathan gets better every time he trains KE - awesomely powerful and complex concepts are rendered easy to learn and apply in the real world. I can't wait to start trying out this new material (Belief Craft and/or KE on its own) to benefit myself and my clients."

http://www.coachingleaders.co.uk/

G.A.

Sydney, Australia

Bought Audio : Finding Your Irresistible Voice

After reviewing your CDs I started realising how applicable it was in creating a new improved voice range. I realised that with very little effort people were listening attentively to me, even in crowded places and in places where machinery is constantly running. My workmates noticed it too, dropping comments as to how 'agreeable' it was to listen to my opinions, and how much more rapport was noticeable! My new girlfriend also refers to my voice as to one of my good qualities, which -- in combination with my other NLP techniques -- makes for my voice a seductive weapon of choice. I am recommending it to my friends. Thanks!