Free NLP Resources
Free NLP Resources
We're happy to share these extensive resources for your NLP home-study efforts!
We'll be adding more resources to this page as time goes by, so plan to return periodically!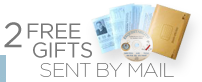 NLP gifts sent by mail:
CD & Sensory-Rich Word-List

On January 1, 2015, Jonathan Altfeld and 20 other co-authors released a digital book entitled "Creating Business Growth."

After six and a half great years based in central Pennsylvania, and running many courses in Washingt

What are the Four Stages of Learning?

In today's post, I share how and why an NLP Modeling project could be set up to fail, and what to do instead!

In today's post, I share a sales-closing I think you'll love, and follow that with NLP skills applied to selling, including: Sensory Acuity, Sensory Awareness, Calibration, Using Suggestions to 'plant' thoughts ethically, and other NLP language patterns!

Sales is one of the absolute best applications of NLP. Yet many salespeople well-trained in traditional models haven't taken advantage of this, usually because they're skeptical of whether or not NLP would get in the way of what they're alr

Do your emotions drive you? Or do you drive your emotions?

NLP has enabled people just like you to discover that actively building, deepening, and maintaining Rapport creates stronger and more desirable results in communication settings of any kind.

NLP Insights from Animal-Training helps you learn and teach more effectively!

Relax; we're not talking about getting brain implants or strapping you into a big computer.
Byron Woodson

Philadelphia, PA

Bought Audio : Knowledge Engineering

Jon Altfeld's Knowledge Engineering Home study course is the best money on NLP I've ever spent. I've read all of the early NLP books, and most of the books in their bibliographies. I've also been to one 14-day training. To date, most NLP has been 'intellectual' and 'peicemeal' for me. Since listening to Jon's seminar and reading the transcript, I've been able move from 'knowing about' to 'knowing' how to model other people's experiences and belief systems, and with way less effort. Jon expanded on Dilts' Normalized Belief Structure. The way Jon builds and weaves this structure enabled me to understand clearly how it worked. His course indirectly set up the "NBS" as a lynchpin, integrating other aspects of NLP for me. Most of the stuff I've exposed myself to in NLP focuses on either the sensory systems or the language. This KE course has enabled me to understand how sensory-systems are integrated into language. This has me tracking people's experiences and languaging not like a 1-2-3 beginner dance instruction, but rather like keeping up with a good salsa tune! And with a partner to boot! Through the course, he leads you to using this tool in simple and dynamic ways. Using the "NBS" has enabled me to attend to, understand and track the experience of anyone I talk to. It has also enabled me to deal with people more powerfully. Two days after finishing the course, using this tool, I both defused one, and prevented another almost-guaranteed argument with my girlfriend, in the same night! This is the first NLP product that I've read and/or experienced that enables me to easily attend to, track and deal with another person's belief systems in real-time/uptime. This home study course actually puts the 'programming' in NLP.

Staci Backauskas

Author, Tampa, FL

Hired Coaching : Personal Coaching

Jonathan's coaching stripped the emotion from what I was experiencing, allowing for the clarity that enabled me to make healthy choices. The positive steps that followed those choices have supported my intention to create peace in my life and afforded me the privilege of living my life as who I am, not who I told myself I was.

Aaron Spurling

Attorney, Indianapolis, IN

Attended Course : "Irresistible Voice"seminar

The training was fantastic. The focus of the seminar is, of course, on improving the quality of one's voice. Jonathan kicked off the process by spending some time explaining to the group the basic concepts of how the human vocal mechanism works and what are the components that make up a pleasing voice. We then engaged in an extremely effective session in which Jonathan gave personal attention to each of the attendees to identify their unique strengths and weaknesses. I was frankly amazed at the ease, rapidity, and precision with which Jonathan was able to zero in on each person's challenges and potentials. In my own case, he was able to identify three specific areas on which I needed to focus in order to gain the most improvement. To be blunt, he was absolutely right on all three. We then spent time practicing various drills aimed at acquiring and/or strengthening various vocal skills. The drills themselves were generally quite fun and productive. During the drills on all three days, Jonathan would circulate among the various breakout groups and provide individualized feedback. His style of providing the feedback was invariably frank, yet always respectful and sensitive to the participants' feelings. At the end of the three days, my own three problem areas were, I believe, far less problematic thanks to Jonathan's expert guidance. The bottom line: If improving your vocal quality is something that interests you, I would unreservedly recommend Jonathan's seminar.

R.J. Corradino

Bought Audio : Finding Your Irresistible Voice

I got the CD's, & I'm really doing well with them. The biggest thing I've noticed so far, is that some people who never let me get a word in are now giving me more room to talk. Another thing that I didn't expect is my dog is listening to me better. Evidently he likes the stretched out vowels too!

Bob Dillon

Seminar Leader, Vermont

Attended Course : Speaking Ingeniously

No matter where you perceive your skill level, there is always more. Jonathan not only cuts diamonds, he polishes them, and adds more facets."

Nick Fortune

IT Consultant, London, UK

Attended Course : Knowledge Engineering

"In three days time", he said, "you are all going to be better knowledge engineers than most of the people I've worked with." I blinked. That sounded like quite a claim! Of course, we needn't have worried. Mr. Altfeld conducts his seminars like a Grandmaster laying a trap for a particularly wiley opponent. The opening moves seem so innocuous & then, it all comes together, & by the time you realise you've learned something, it's too late...to do anything except have fun using your new understanding, that is! The real topic of the seminar is modeling. Modeling is arguably the heart of NLP &, until now, a subject that has been pretty much opaque to me. No longer. Jonathan melds techniques from the world of computing with meta-modeling to produce a solid methodical approach to the subject, which is uniquely his own. What can I say? We had a lot of fun, we learned a lot, & most important, what we learned was useful & obvious in its application. If you get a chance to attend one of these events, do it!

Steven Kenyon

Trainer, Network Consultant, Manteca, CA

Bought Audio : Finding Your Irresistible Voice

I'm a technical trainer who frequently teaches MCSE bootcamps. What that means is I take a group of 10 to 20 people and cram 6 months of learning into 1 or 2 weeks. This is an exercise for me as an instructor since it is 12 hour days, but with only 14 days to pass 7 tests, it's grueling for my students. Before I listened to your CD's, there were times when it seemed like no matter how much the students wanted to learn, they could only absorb so much in a day. About 8 hours into the second day most of my students would start to gaze over completely and frequent breaks were needed. Too frequent in my opinion (sometimes it's hard to get them to come back in and get going). With the proper use of your Dual Tone Voice & Modulation techniques, I found that my students could be completely captivated, even late into the last day! This program should be mandatory listening for teachers and trainers in any industry. Thank you for such an awesome program!

Richard Campo

Project Manager, London, UK

Attended Course : Belief Craft MP3 Set

 "KE is pure Dynamite and when used with [SoM], the combination is explosive! The tools compliment each other so well, you'll find you can not only smash a nut with a hammer but also finely craft and cut and piece back together an issue or problem with the finesse of a skilled craftsman."

Sara Wiseman

Author of "Writing the Divine," "Your Psychic Child", & "The Intuitive Path", Portland, OR

Attended Course : Speaking Ingeniously

Very few can do what Jonathan does! A true master teacher of NLP and inspired public speaking, he takes complex concepts and teaches them in a way so that you not only understand them intellectually, but absorb them at a deeper level. The result? What you've learned is there when you need it: with clients, for teaching and presenting, for speaking to audiences of all sizes. Highly recommended!

http://www.sarawiseman.com

Silke Scheidereiter

Germany

Attended Course :

Thanks for a wonderful & mind altering weekend - it was worth every single penny! [...] my brain just can't stop generating new ideas & solutions, identifying patterns, going through the huge pile of new information. [...] I still don't have a clue as to how you managed to get that much data into these few inches of my brain in such a short time!!! NLP seems to be much more effective & powerful than I ever dared to dream of.....