Asking Those Bad Dreams Away... Positive thinking NLP Technique - NLP Article

published by
Jonathan
on Sat, 2011-12-24 19:45
      Recently my 5-year-old daughter reported having had a few bad dreams. This further led to some less-than-desirable behavior around bedtime before she went to bed, and then, some resistance to drifting down into a comfortable sleep at a good time.
      So I created a ritual and offered her some tricks to making sure most if not all of her dreams would be good ones. She jumped at the opportunity and wanted to know the tricks. So I told her, it was easy -- it was just a few questions that she could ask and not answer. I used a technique I learned from one of my own trainers, Rex Steven Sikes -- simply put -- just asking better questions.
      Some of you may have learned about how we direct our attention with our questions from Tony Robbins, but this article takes it further with "complex syntax". Combine 'asking better questions' with 'complex syntax,' (designed to confuse the conscious mind and engage the UNconscious mind) and we get great results.
      So now my daughter & I have a ritual every evening whereby I come in at bedtime and we ask some good questions.
      Of course, the deal requires her to "practice keeping her eyes closed for as long as she can" while we run through some questions. I say the questions and she repeats them out loud, though softly. And then between some of the questions I recommend she take a long... slow... deep breaths... (which, increasingly, lead to yawns!)
      Here are a few of the questions I use, with lots of variation:
I wonder how easily I'm going to fall asleep tonight?
Will I have several amazing dreams, or only 3-4 good dreams?
I'm not sure just how wonderful my dreams are going to be tonight, but won't it be fun to discover comfort inside of sleep?
How much will my body grow and heal naturally while I rest tonight?
Where in my body do I feel the most relaxed?
How much will I enjoy my deep and comfortable sleep?
Will it take me 4 minutes to drift into dreamland, or 6 or 7?
      After we run through a few of these, if I pause for a minute or two and just recommend she keep breathing deeply, she's usually asleep without further questioning.
      We've been doing this for a couple of weeks now. I recently asked her if she was still getting bad dreams, and she answered, "no, I get only good dreams now. So we have to keep doing the good questions!"
      I must say, I haven't yet solved EVERY challenge I face as a parent, but with NLP I certainly feel more empowered than I would have been 10 years ago to handle what comes up, evaluate situations as impartially as possible, and, design creative solutions for them.
[ Back to Top ] [ Back to Articles Index ]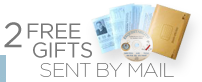 NLP gifts sent by mail:
CD & Sensory-Rich Word-List

Many NLP Practitioners are more sloppy with their thinking patterns, than they'd like to admit, or... would even notice.

Watch NLP Co-Founder Richard Bandler use NLP to eliminate Michael Strahan's phobic response to snakes -- in minutes (with Kelly Ripa bringing over a BIG snake at the end to test Michael's response). Spoiler alert: It worked ridiculously well.

No matter what skill you want to learn, no matter what fears or concerns or hesitation you may have, there are and will always be a wide range of approaches, to learning that skill.  It's important to keep that in mind when making learning choices.

Many more famous people have been trained in Ericksonian (indirect) Hypnosis and NLP than you might guess.  There are certainly far more who have strong interests here than have publically admitted so.  

On January 1, 2015, Jonathan Altfeld and 20 other co-authors released a digital book entitled "Creating Business Growth."

After six and a half great years based in central Pennsylvania, and running many courses in Washingt

What are the Four Stages of Learning?

In today's post, I share how and why an NLP Modeling project could be set up to fail, and what to do instead!

In today's post, I share a sales-closing I think you'll love, and follow that with NLP skills applied to selling, including: Sensory Acuity, Sensory Awareness, Calibration, Using Suggestions to 'plant' thoughts ethically, and other NLP language patterns!

Sales is one of the absolute best applications of NLP. Yet many salespeople well-trained in traditional models haven't taken advantage of this, usually because they're skeptical of whether or not NLP would get in the way of what they're alr
Michael Christon

NLP Trainer & Entrepreneur, Edinburgh, Scotland

Attended Course : Linguistic Wizardry

Linguistic Wizardry is a 3-day course which can be attended by non-NLP, Practitioners, Master Practitioners and Trainers... and all will enjoy and learn from the experience. Not only does Jonathan demonstrate an incredible understanding and proficiency in linguistics but presents/trains in a very entertaining and effective manner. As a trainer of NLP I still enjoy attending training (there is always something to be learnt) - on such occasions I have a professional interest in what outcomes are achieved by the trainer. It is on this point that Jonathan stands out a mile in comparison to many trainers in the field of NLP... EVERYONE in the room dramatically improved their skill level. In my experience I have never come across such success... and I have trained with many 'great' names. As for the content - This course is not an indepth exploration of the Meta Model or Milton Model, though there are a few references through the three days. Instead this programme quite rightly concentrates on the basis and delivery of communication with specific emphasis on state and sensory acuity. Hence - If you were wondering why your 'theoretical' or academic understanding of language has not achieved the desired practical results - THIS IS THE COURSE FOR YOU. Jonathan is amazing and definitely deserves to be considered as one of the best NLP trainers in the world. And interestingly - he is without ego or arrogance and is (for me) one of the easiest trainers to chat with I have ever met. If you have not already done so - TRAIN WITH JONATHAN and discover just how much further you can take your NLP skills.

Cesar Gutierrez

New York, NY

Bought Audio : Finding Your Irresistible Voice

People are now initiating conversations with me about trivial things just to hear my voice. For example, 'what kind of headset do I use with my cellphone?' Really, who asks people what kind of headset do they use?! A co-worker who ordinarily only talks to me only when she has to, asked me 'what time did I get off work and where do I live?' I won't say what happened after that! Results include: (1) My requests are happily granted and sometimes a little extra is thrown in for no reason. (2) I'm instantly diffusing tense and escalated situations. (3) I have increased acuity in my other senses. (4) A co-worker admitted to daydreaming while I was talking to her. One co-worker expressed a bit of jealousy because another co-worker now wants to talk to me more than they want to talk to them. If that's not irresistible, I don't know what is!! I'm usually reserved and speak only when spoken to, however, with these new techniques I find myself looking for opportunities to speak so I can practice and refine my skills. People join conversations I'm in, More people are expressing interest in my website when I use the Embedded Command technique, etc. This is just a small example, Jonathan. Keep up the good work!

Mark Wilson

Bismarck, ND

Attended Course : Flirtopia DVD-set

When I grew up we moved many times. I hadn't developed any social skills, so as I grew up I would always be shy around strangers. I begin to feel anxious in meeting not only women but also any new people. What would I say? What happens when the conversation dies? I would hang on to anyone who showed any interest in me. Needless to say, I dated many "Ms. Right Now's" rather than "Ms. Right's" because they accepted me. After I attended the Flirtopia seminar, now I feel comfortable in any social situation. In having a new perspective in reading their comfort level, interest and willingness to follow me, I can lead them into many other activities that I enjoy. As I look back in my life, without attending Flirtopia, I know I would either be alone or with people who not only would tolerate my shyness but eventually become bored with it and take advantage of me. Now I find there is so much more to life. More doors have opened through becoming more social and I have been able to choose a woman who enjoys my company and we enjoy a much richer relationship. I know there have been events that have changed who I am today. Flirtopia is one of the most important in becoming who I am today. Thank you Jonathan.

Quinton Zondervan

CEO, Excelimmune, Inc., Woburn, MA

Hired Coaching :

I hired Jonathan for weekly 1-on-1 executive coaching, as well as invited him to spend two days with my team of scientists and managers, for a customized presentation followed up with individual employee coaching sessions.

Jonathan was tremendously helpful in coaching me through some very difficult situations. We focussed primarily on "emotional state management" which he quickly diagnosed was where I needed the most help. Maintaining the proper emotional equilibrium while going through stressful situations to a large extend comes natural to me. Nonetheless, there was a lot of room for improvement, and Jonathan definitely helped me reach a higher level of performance. Working with Jonathan was an absolute delight because he would quickly assess the situation I would describe to him and give me clear, specific pointers on how to adjust my perceptions and options to create a more positive emotional state regarding the situation. From there we would seamlessly transition to specific training exercises to prepare for future situations. I use many of these techniques now without thinking about them; they've become part of my repertoire and toolset.

Not only was Jonathan able to help me improve my performance, he worked with my entire team to help them improve their internal communication. By appropriately confronting them with the need to take responsibility for the outcome of their individual attempts at communication, he was able to help many of them move towards a greater awareness of their own specific communication needs and approaches and to make adjustments to improve the outcome. One team member told me what an amazing resource he was. I was very pleased with the changes in the team's approach to communicating with each other. While communication is still of course not yet perfect among them, it has improved considerably, and this allowed the team to achieve an amazing result. We set goals for the end of the year that we thought were aggressive. In fact we ended up beating the date by 2 months. No doubt we got lucky of course in terms of not encountering major technical obstacles we could not easily overcome. Nonetheless I credit a significant part of our success to Jonathan's work in enabling better team communication. Just the knowledge that in fact there were specific, attainable ways to make communication better encouraged the team and gave them the confidence to work through tense or difficult situations more smoothly than before.

Jonathan is indeed a tremendous resource for those who want to improve their communications (in the broadest sense of that word). Ultimately all human achievement is based on our proficiency to interact with others in a way that makes it more likely we will achieve a mutually beneficial, mutually desired outcome. Jonathan is able to work with any team or individual motivated enough to seek help in doing better, and helping them improve. What I appreciate the most about Jonathan is that he does not try to create an unnatural dependence. On the contrary, he happily shares his techniques and uses exercises and training to help you internalize them. Like any good coach, he helps you get better and acquire new skills that you can use on your own to achieve amazing results.

http://www.excelimmune.com/

Richard Stokes

London, UK

Attended Course : "Irresistible Voice"seminar

I attended Jonathan Altfeld's Irresistible Voice workshop about a year ago. I was extremely impressed at the time, but didn't want to post a review until I'd had a chance to experience the difference that it made in practice. [...] The starting point of the transformation was the use of various pieces of electronic amplification equipment. What this does is allow you to hear yourself as others hear you, in real time. ... Using the PA equipment is the first step to revealing our true voice. The result for me was a revelation - I have a good voice, but I'd just never heard it before. The workshop was interspersed with the opportunity to try out specific drills, a bit like circuit training, in groups of 2 or 3 people. Speaking to a rhythmic click track, speaking lying on the floor with books balanced on the belly, and a laptop with a speech analyser. All ways of generating feedback based on external indications, which we could then experiment with. For me, this was the magic of the workshop, the bringing to the surface of what was previously been hidden, where it could be experimented with. Another great feature of the workshop was the regular coaching by Jonathan, in front of the group. I wanted to be able to project my voice without shouting, so as to reach someone sitting 20 rows back. Jonathan made small adjustments to the way I held my head, a tilt of maybe half an inch or so, and the effect was noticeable and immediate. All of Jonathan's coaching and interventions were directed to specific outcomes that each person wanted. Shortly afterwards, I joined a public speaking club in order to be able to put into practice what I'd learned, speaking to groups of 30-40 people. The feedback I got right from the start was consistently that I have a great speaking voice, and that it was clear that I was an experienced speaker. I'd highly recommend this course.

Sue Pullen

Brighton, UK

Bought Audio : Finding Your Irresistible Voice

Since using your CD, I used the technique on my answerphone. And since the new voicemail, I never have any problems getting favours or work done from my male colleagues!!! Easy!!!

Michael Beale

NLP Trainer, PPI, Milton Keynes, UK

Attended Course : Knowledge Engineering

 I can throroughly recommend this course for anyone who is interested in developing their skills in modelling excellent performance, developing opportunities or solving problems. The skills apply equally well to concepts at work as well as to personal issues. In addition the relatively small numbers helped create an exceptionally positive atmosphere and enabled excellent individual feedback.

http://www.ppimk.com

Anand Rao

London, UK

Attended Course : Belief Craft Seminar

"I thoroughly enjoyed the training which has helped me to fill in a tremendously powerful area of skill in NLP, that I had previously avoided by thinking it was going to take too much effort to learn. Combining [SoM] with KE gives a context in which to precisely use language patterns."

Arlene Hoffman

Miami, FL

Attended Course : NLP Practitioner Training

Take a remarkable journey with Jonathan Altfeld to a new awakening, a new beginning, and a Bigger and Better You. The tools and techniques of the NLP™ Prac Training will elevate you higher than you ever thought you would soar. Learn, experience, grow rich in love, language, and personal success.

Aaron Spurling

Attorney, Indianapolis, IN

Attended Course : "Irresistible Voice"seminar

The training was fantastic. The focus of the seminar is, of course, on improving the quality of one's voice. Jonathan kicked off the process by spending some time explaining to the group the basic concepts of how the human vocal mechanism works and what are the components that make up a pleasing voice. We then engaged in an extremely effective session in which Jonathan gave personal attention to each of the attendees to identify their unique strengths and weaknesses. I was frankly amazed at the ease, rapidity, and precision with which Jonathan was able to zero in on each person's challenges and potentials. In my own case, he was able to identify three specific areas on which I needed to focus in order to gain the most improvement. To be blunt, he was absolutely right on all three. We then spent time practicing various drills aimed at acquiring and/or strengthening various vocal skills. The drills themselves were generally quite fun and productive. During the drills on all three days, Jonathan would circulate among the various breakout groups and provide individualized feedback. His style of providing the feedback was invariably frank, yet always respectful and sensitive to the participants' feelings. At the end of the three days, my own three problem areas were, I believe, far less problematic thanks to Jonathan's expert guidance. The bottom line: If improving your vocal quality is something that interests you, I would unreservedly recommend Jonathan's seminar.