NLP InSights Blog | Jonathan Altfeld

Here's Why I Like Training 15 People Max -- and not 1500+!

How many presenters, trainers, speakers (or wanna-be's...) talk too much? Are they too verbose? Do they speak beyond the optimal closing moment and maybe even lose the sale?

Speakers, take note: Sequence is everything.

If you're near me, you probably listen to Mix95 radio on occasion.  There's a popular morning show with DJ's Rick & Lisa.  Good show, for a small town, by the way.

You've all heard them before.

It's always easier afterwards, looking back in hindsight, to track the arc of our development, and to see the evidence of our ability to adapt (or lack thereof).

Here's an example of NLP Anchoring demonstrated and explained in a primetime cable entertainment show.
I just randomly saw a few scenes from the latest episode of "Leverage" (starring Timothy Hutton), entitled "The Reunion Job."


Many students regularly want some guidance on how they might go about structuring an NLP "session" whether for coaching, therapeutic, or hypnotic purposes.

My good friend Andy Preston is a Sales Training Wizard based in Manchester, England.
Inbox Insights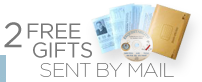 NLP gifts sent by mail:
CD & Sensory-Rich Word-List

Many NLP Practitioners are more sloppy with their thinking patterns, than they'd like to admit, or... would even notice.

Watch NLP Co-Founder Richard Bandler use NLP to eliminate Michael Strahan's phobic response to snakes -- in minutes (with Kelly Ripa bringing over a BIG snake at the end to test Michael's response). Spoiler alert: It worked ridiculously well.

No matter what skill you want to learn, no matter what fears or concerns or hesitation you may have, there are and will always be a wide range of approaches, to learning that skill.  It's important to keep that in mind when making learning choices.

Many more famous people have been trained in Ericksonian (indirect) Hypnosis and NLP than you might guess.  There are certainly far more who have strong interests here than have publically admitted so.  

On January 1, 2015, Jonathan Altfeld and 20 other co-authors released a digital book entitled "Creating Business Growth."

After six and a half great years based in central Pennsylvania, and running many courses in Washingt

What are the Four Stages of Learning?

In today's post, I share how and why an NLP Modeling project could be set up to fail, and what to do instead!

In today's post, I share a sales-closing I think you'll love, and follow that with NLP skills applied to selling, including: Sensory Acuity, Sensory Awareness, Calibration, Using Suggestions to 'plant' thoughts ethically, and other NLP language patterns!

Sales is one of the absolute best applications of NLP. Yet many salespeople well-trained in traditional models haven't taken advantage of this, usually because they're skeptical of whether or not NLP would get in the way of what they're alr
James Tsakalos

NLP Trainer, Developing Magic, Melbourne, Australia

Personal :

Jonathan? He's very good. It's as simple as that. I would be willing to leave my students in his hands, and that puts him in the company of maybe two or three other trainers who share that much of my respect. This is a guy who looks after every one of his students, works hard, has plenty of fun along the way and makes sure that everybody else does too. And he knows his stuff. From a student's point of view, this means that you're getting someone with top-notch skills and expertise. And from another NLP trainer's point of view - oooh baby! See, everyone knows that expertise in the nuts and bolts of NLP training will get you good results, and many trainers just stop there. But some of us aren't satisfied with nuts and bolts. Some of us want more. Because deep down, we know that there's technical skill, and then there's artistry! And this guy is an artist. As another trainer, it's an absolute joy to watch Jonathan weaving his magic. It's very easy to see that he loves what he does, and he loves doing it well. The number of NLP trainers that I endorse without reservation can be counted on the fingers of one hand (in fact, I could count them and still have room to spare for a couple of finger puppets). Jonathan is one of those trainers. If you have a chance to enroll in one of his seminars then you have a fantastic opportunity to experience quality NLP training with one of the best and most accessible trainers you're likely to find. My advice? Make the most of the opportunity - you'll have a great time, you'll learn a lot more than you think, and you'll develop some fantastic skills without even realising it until you notice yourself using them to great effect long after the course is over.

http://nlpmelbourne.com.au/

Silke Scheidereiter

Germany

Attended Course : NLP Skills-Builders (course)

Great, great, great! Thank you so much for helping me to find out more about what I've already been doing well, unconsciously! This was exactly what I needed to take my NLP skills "out there" and to the next level... and beyond! And thank you for opening up a whole new world full of miracles & adventure. Now I'm ready to explore! My main goal in this seminar was to find a way to integrate NLP more into my day-to-day life. In the past I sometimes got frustrated because I felt that I learned something very valuable and never got around to using it - at least not in a way I could verify to myself. It was as if a connection was missing between what I knew theoretically and what I actually DID. That's changed! Not only am I now using my NLP™ skills... I can't even turn it off anymore!! I've become an active player in this game - and I love it! Just the other day I got a glimpse of what really effective communication feels like. I had an appointment with a guy who definetely was in a less-than-positive state and who had no intention of giving me what I wanted -- and I got my way!! I was in the right state, alert, got my language spot on (...did I tell you that I love sleight of mouth?), had the tonality right, paced and then led led led led him to feeling great about my demands... WOW... talking about flow!!! Thank you, Jonathan, for sharing your knowledge! And thank you for blowing my limiting beliefs apart once more...!

Michael Beale

NLP Trainer, PPI, Milton Keynes, UK

Attended Course : Knowledge Engineering

 I can throroughly recommend this course for anyone who is interested in developing their skills in modelling excellent performance, developing opportunities or solving problems. The skills apply equally well to concepts at work as well as to personal issues. In addition the relatively small numbers helped create an exceptionally positive atmosphere and enabled excellent individual feedback.

http://www.ppimk.com

Eric Johnson

Mortgage Broker and Financial Coach, Bradenton, FL

Bought Audio : Metaphor Machine CDs

I've always known, as most all of you here have, that the most influential and powerful communicators relay messages on deep levels and that the power of metaphor is of paramount importance. Jonathan's treatment of the subject on the Metaphor Machine CD-set is really quite impressive. The distinctions he makes between 'isomorphic' and 'homomorphic' metaphors is really critical to development of skills in this area. Of course the 'homomorphic' metaphor structure is the one for the serious student, and Jonathan does a tremendous job of 'unpacking,' as he likes to say, the structure of an effective metaphor and laying out the formula for easy re-creation. In sum, this set is one that provides extreme traction and momentum in developing this critical skill set.

Oscar Rodriguez

Hypnotherapist, Real Estate Agent, Hypnosis Washington DC,

Attended Course : NLP Sales Wizardry

Hey, my name is Oscar Rodriguez, I am sitting here at the end of an amazing class by Jonathan Altfeld. There's a couple of things about Jonathan that I've liked. He's kind of a person who (Oscar meant to say DOESN'T!) makes promises that he doesn't intend to keep. And it's really cool because, the promises that he makes, are always exceeded at every event that I have been with. So he taught us the 5 step process in Sales. Not only did he go meticulously through that step, but he helped us to break it down and to focus on the areas of weaknesses we had, or how to empower or become even stronger in places that we already knew we were doing, He told us very specific events, steps, and processes that we need to do to take to go to the next level. So were my expectations met, well, of course, I already expected great things and I got blown away once again. If you're a sales person, if you're any type of hypnotherapist, any type of a process-oriented person or any type of an individual who really needs to connect with others, persuade others to really get your message across. If you're a teacher, if you're the President of the United States, and want to get re-elected, Come. Listen, get action, and you'll be able to get not only the stuff that you need, but you'll be blown away by being able to get the results. if you're in the Washington DC area, if you take this class, come and join me for a refresher of this so that you can get what you really need. Thanks Jonathan!

http://hypnosiswashintongdc.com/

Brian Tracy

Speaker, Author, World-Renowned Business Expert, Brian Tracy International,

Bought Audio : Finding Your Irresistible Voice

"This is a wonderful program that will give you a powerful, authoritative voice. It can change your life."

http://briantracy.com/

Jenny Waller

Life Coach, Coaching with Jen,

Attended Course : Speaking Ingeniously

"Jonathan Altfeld is a highly skilled communicator and trainer whom it is an absolute pleasure to watch at work. He cultivates a learning environment which nurtures and develops the skills and abilities of everyone within the group, and created epic transformations."

http://www.coachingwithjen.com/

Jimmy McIntyre

Newcastle, UK

Bought Audio : Finding Your Irresistible Voice

I am delighted to say, that since I recieved the irresistible voice CD-set, listened to and utilized the techniques suggested, I've noticed tremendous results. I am a student, but I work part time as a salesman (over the telephone) as well, and almost immediately noticed stronger response potential from customers, and seemingly more attention being paid to what I have to say by friends and family. Although I was aware of embedded commands through my knowledge of hypnotic language patterns, I had no idea how to utilize them. That was, until I received the CD-set. Now I use them Frequently and notice outstanding results. Anyone who wants to improve their voice quality and gain other peoples attention, I would certainly buy the Irresistible Voice CD-set. Thank you Jonathon, I hope to see you in the future.

David T.

Hypnotherapist & NLP Master Practitioner, London, UK

Attended Course : NLP Skills-Builders (course)

 Jonathan is truly one of the greats in NLP. Kind, warm-hearted, & great fun to work with. Most excellent.

Howard Wolf

Miami, FL

Attended Course : Persuasion Summit

PTPS was absolutely the best training in persuasion I've ever experienced. Chris' skills in NLP and persuasion are a compilation of the best of Richard Bandler, Kenrick Cleveland, & Michael Hall, all combined. Chris has evolved these techniques, enhanced them, and repackaged persuasion for the new millenium. Chris has tested his techniques thousands of times through the thousands of telemarketers he's managed over the years. This seminar will go down in the annuls of NLP history.