I Prefer Training 15 Speakers, Not 1500

published by
Jonathan
on Mon, 2010-11-22 16:37
Here's Why I Like Training 15 People Max -- and not 1500+!
I'd far rather coach 15 people at a time, maximum, to become gifted presenters, than share my best secrets en-masse to 100's of people. (Though some of my courses accept up to 30 people, my speakers course accepts 15 maximum).
The 1st format guarantees major results in terms of integrated new skills, for every single participant. That rocks!
The 2nd format guarantees students can be complacent dissociated learners who may or may not take anything away with them. I want nothing to do with that. (This is one of the big reasons I haven't offered "CEU's" to students. Some people who need CEU's will take almost any course that fits their schedule and budget just to meet their requirements. Some view courses that help them meet their CEU requirements as an unfortunate necessity, rather than a privilege and an unprecedented opportunity to learn and become more gifted. Granted, some of those seeking CEU's will be motivated students. But by not offering them, I have found that everyone who attends my courses comes entirely for the fun & the deep skills they'll get from attending, not to mention the likelihood of some major personal and professional breakthroughs. You can be assured of meeting some amazing people at my courses, all of whom, literally ALL of whom, are deeply motivated to get blazingly good at these skills! I simply don't see complacent students at my courses. Ever. And for me, that makes my work a joy!
It is true that in the second format (i.e., training 1500+ students at a time), an occasional gem of a student will learn and retain a lot, but will still have next to no functional skills in place by the end, if they haven't been building the new skills into their behavior, every day of a course, with constant feedback.
There is no joy for me in the largest audiences. But when I can work with a small group of accelerated learners and committed speakers, every one of them will have tackled their biggest "Achilles Heels," and learned a profoundly effective model for presenting, in 5 days or less. That's inspiring work!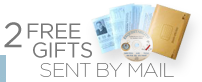 NLP gifts sent by mail:
CD & Sensory-Rich Word-List

Do your emotions drive you? Or do you drive your emotions?

NLP has enabled people just like you to discover that actively building, deepening, and maintaining Rapport creates stronger and more desirable results in communication settings of any kind.

NLP Insights from Animal-Training helps you learn and teach more effectively!

Relax; we're not talking about getting brain implants or strapping you into a big computer.

All of us have, at one time or another, attempted to influence another person, to no avail.  It's a universal experience to walk head-first into unresponsive stubbornness.

You are hereby invited to harness a natural mental process that you've probably never controlled in your past, learn techniques that utilize that process, and then become more effective and influential in every area of your life.

This blog post is dedicated to anyone and everyone looking to measurably improve their business careers, and the date of its publishing marks a major transition for the Mastery InSight Institute towards focusing primarily on helping people become measurably more effective in business, with NLP.

There's been a rash of recent studies and publications that directly support NLP, accidentally!

You're a diamond! One of nature's greatest creations. Already gifted, already beautiful.

Goodbye 2012, and hello 2013!  That time has come again to ritually cap a year gone by... and, perhaps more intentionally, choose how you want your next year to go.
Elaine Christakos

Financial Coach, Kelowna, BC

Attended Course : Linguistic Wizardry

Jonathan is a superb trainer and communicator. I am thrilled to have participated in his recent Seattle Linguistic Wizardry workshop. Jonathan has a way of transferring knowledge with such ease as to include everyone - regardless of prior training or NLP experience. I was in awe watching how Jonathan managed to reach everyone in a different way - while constantly keeping the entire group engaged. I've now got a renewed excitement for practicing my NLP skills, and am more eager than ever to keep it working for me. Although I thought my coaching calls were great prior to attending LW, soon after my training - I found my calls to be more fluid and effective. The words seemed to flow much easier and my use of embedded commands are more natural and useful. I also am better able to focus my attention on understanding the style of my clients patterns - without losing focus on the content of what I'm teaching. It has all been such a natural process that I'm eager to see where it will be most effective next.

Silke Scheidereiter

Germany

Attended Course :

Thanks for a wonderful & mind altering weekend - it was worth every single penny! [...] my brain just can't stop generating new ideas & solutions, identifying patterns, going through the huge pile of new information. [...] I still don't have a clue as to how you managed to get that much data into these few inches of my brain in such a short time!!! NLP seems to be much more effective & powerful than I ever dared to dream of.....

Todd Baumgartner

Systems Administrator, Cincinnati, OH

Attended Course : NLP Skills-Builders (course)

After attending an NLP seminar with Jonathan Altfeld, I can only use one word to describe it: amazing! Throughout the weekend, I went through a metamorphosis, leaving the cocoon of my former limited self and now knowing that I can accomplish anything I desire. My only limit now is time. I was amazed to have seen some of my limiting beliefs just fade away and snap like delicate threads. Not only did these changes take place during the seminar, but I now have the tools necessary to make other changes to any aspect of my life. I now understand that the only thing holding me back was myself! Seeing Jonathan using the skills he was teaching in real life was also a major plus. He uses everything that he is teaching all of the time. He doesn't give stop until he knows that everyone has learned what they need to know. In the past few days, since the seminar, I have developed more rapport with my family and co-workers. In the past, I would have been in a situation where meeting new people would have scared me immensely, and now, I can't wait to meet new people. My only regret is that I didn't do this sooner. If you are not living life to the fullest, then you owe it to yourself to go to one of his seminars.

Jim Rapson

NLP Trainer, Real Estate Investor, Entrepreneur, Houston, TX

Attended Course : Speaking Ingeniously

Having taken Charisma Enhancement from Bandler/Lavalle in 2002 in Mexico, I just finished Jonathan's 5-day Speaking Ingeniously course in Orlando FL. (With due respect to Richard Bandler and John LaValle:) Here's why a person should take Speaking Ingeniously instead of Charisma Enhancement. Whether you have extensive public speaking experience but want to refine your skills or are a newbie who wants to stand out from the pack from the start, this course is a must for you. Here are the reasons why I think Holographic Communication is the superior choice: (1) Extensive practice at state chaining. Few skilled established NLP trainers will disagree that state-chaining is an integral part of any well designed training. Unfortunately few trainers will provide enough TIME, PREPARATION and PRACTICE in their training to really master the skillset. Several skills comprise the art of state chaining, including anchoring, state elicitation, use of tonality, etc. Jonathan teaches IT ALL. (2) Material and drills designed to "read" your audience while presenting. Some speakers are more focused on delivering their content, and less so on their audience's response. You need to be focused on BOTH. Few trainers will address this with any real level of detail and most will not set up drills to practice it. Jonathan does BOTH. (3) Preparation and practice with language patterns designed to generate the time distortion effect for learning. This wasn't taught at my Charisma Enhancement. (4) Immediate feedback on demos. FEW TRAINERS will offer you a comprehensive verbal review of your performance DAILY both good and bad. Jonathan does both. (this is not the same as some "green" well intentioned trainer's assistant giving you their "hepfull comments"). (5)Getting your audiences's ATTENTION. This is a skill in itself- Jonathan coaches and drills students on this everyday thoroughout the training using what he calls developing a HEADLINE. Finally, this is not a complete list of all skills taught by Jonathan and there were other skills that Jonathan presented not directly related to group presentations, in response to our requests during training. He went out of his way to deliver on those.

Andy Smith

Trainer of NLP & Appreciative Inquiry, Coaching Leaders, Manchester UK & France

Attended Course : Belief Craft Seminar

"I have attended separate KE & [SoM] trainings in the past, Belief Craft is definitely more than the sum of its parts. Doug's way of training [SoM] is the best I have found; for the first time I now feel I 'get' the "why" as well as the "how" of [SoM]. On my NLP Trainer's Training, [SoM] was one of the areas people had the least recall of - both the 'how' and also when and why you would ever use it. Previous trainings of [SoM] I have attended by other trainers have not sufficiently demonstrated... etc. Jonathan gets better every time he trains KE - awesomely powerful and complex concepts are rendered easy to learn and apply in the real world. I can't wait to start trying out this new material (Belief Craft and/or KE on its own) to benefit myself and my clients."

http://www.coachingleaders.co.uk/

Tom O'Connor

Network Consultant & NLP Modeler, London, UK

Attended Course : Belief Craft MP3 Set

"Belief Craft is an exceptional course that has massively improved my modeling and change [-work] abilities. I would highly recommend it to anyone who wants to take their NLP and change skills to a new level."

http://nlptimes.com/

Kay Pentacost

Database Solutions Developer,

Attended Course : NLP Practitioner Training

For twelve amazing days in April and May the group of us learned about NLP through explanation, exercises, and trance (my favorite part). It's been 5 months since I started the NLP Practioner Training. The first effects I noticed after the training was how much easier it was to read my NLP books. The second effect was an ability to easily control my states, most of the time, and the knowledge that I could anytime I wanted to. The most frequent comment I got from others was something like... "you seem different... I don't know, lighter somehow." I take it as a compliment! My life has changed a lot. Some of the ways are very subtle: a sense of comfort, a feeling of attractiveness, more positive responses from other people. I get more done at work because my focus is better; when I'm not focusing, I use NLP to start and increase my focus. I have more fun when I'm not working (and really, more fun working). And in some ways things seem completely different. I can't explain exactly how, but the world is brighter and sparkly. You'll know what I mean, I think, if you've had a practitioner course; you'll find out when you take one, if you haven't yet. I think it's the best thing I ever did for myself... so far.

Lyndell Carey

Financial Advisor, Coach/Facilitator,, Dynamic Mind, Port Charlotte, FL

Attended Course : Speaking Ingeniously

"This course is the best integration & application of NLP techniques I have ever experienced. Jonathan is masterful in his ability to help you with your unique speaking & presenting problems. He essentially creates a custom "model" for each participant's presentation success based on your needs, style & goals. "

http://dynamicmind.net

Staci Backauskas

Author, Tampa, FL

Hired Coaching : Personal Coaching

Jonathan's coaching stripped the emotion from what I was experiencing, allowing for the clarity that enabled me to make healthy choices. The positive steps that followed those choices have supported my intention to create peace in my life and afforded me the privilege of living my life as who I am, not who I told myself I was.

Michael VanderDonk

NLP Trainer & Business Consultant, TOACH, Sydney, Australia

Personal :

Michael Vanderdonk here. I'm an NLP trainer licensed by NLPTRB in Australia, trained primarily by Chris & Jules Collingwood and John Grinder, with a wide range of other trainer experiences as well. I also assist at Inspiritive's NLP trainings. Some years ago, I used to be a very highly paid IT consultant, and now I'm using and training NLP and hypnosis in corporate Australia. I've seen some of the best, I've seen incredibly poor training, and I've also seen a wide range in between. I'd like to take a moment and share with you why US-based NLP trainer Jonathan Altfeld is one of my favorite trainers by far, not to mention why he's highly regarded by some of the best and most experienced trainers around the globe. My interest in Jonathan's work after having attended most of his courses in Australia led me to travel all the way to the UK to attend one of his seminars in particular. Jonathan's trained primarily by Richard Bandler, through the Society of NLP. He started training in '97, has trained all over North America and regularly trains in the UK and Australia. Unlike some who've trained with Richard Bandler, Jonathan seems to be able to navagate his way between the different NLP "camps". Jonathan even sports a gracious review from Chris & Jules Collingwood (John Grinder's favorite trainers!), and James Tsakalos in Melbourne. These high quality reviews aren't any surprise to me. When I first met him, over 6 years ago now, was struck immediately with his effort and care that he gave to his students that was far beyond the call of duty. I was surprised he joined and and even encouraged his students to continue on after the seminar, taking the new skills learnt in the classroom and applying them out in the real world. Jonathan, socially, is amazingly memorable. I remember one evening dinner with a small group from the course, and after a small demonstration with our waitress, every other waitress and waiter, and even a chef, came to our table to find out what was happening. Then there was the time he had the bar staff in stitches of laughter, so captivated they ignored the other waiting patrons (which is usually when Jonathan says "go help your customers")! While he does use several tricks to get these results, he's happy to teach these -- and usually does. His ability to communicate powerfully at different levels at the same time is what guarantees his results. His personality is magnetic, and the way he teaches quickly and easily transfers the skills. There was this time in Melbourne where once again I join him for a drink after the event. He's not even been in the country 48 hours, and the barman yells "Jonathan!" as he enters. His communication is memorable, even to those people who only meet him for a few minutes. I immensely enjoy Jonathan's work - If I didn't I would not be writing this, and I would not have attended most of his events in Australia. Nor would I have traveled around the world in May 2004 to see him and a fabulous hypnosis trainer Doug O'Brien co-train together in London. I've attended his NLP Skills-Builders course (an intro course). I've attended his Linguistic Wizardry course twice (language patterns). I've attended Knowledge Engineering (modeling & belief systems). I've attended his Belief Craft course with Doug O'Brien (combining Modeling Belief Systems with Sleight-of-Mouth). He is an outstanding trainer, able to lead a room mixed with 'beginners' and seasoned NLP trainers to a common goal - His village council exercise in Linguistic Wizardry in particular is a great example of this. If you want to train with the absolute best, start interviewing lots of NLP Practitioners, Master Practitioners, and trainers -- and find out who they think continues to be worth training with. There aren't many, but they are out there. And Jonathan is one of those few!

http://www.toach.net