I Prefer Training 15 Speakers, Not 1500

published by
Jonathan
on Mon, 2010-11-22 16:37
Here's Why I Like Training 15 People Max -- and not 1500+!
I'd far rather coach 15 people at a time, maximum, to become gifted presenters, than share my best secrets en-masse to 100's of people. (Though some of my courses accept up to 30 people, my speakers course accepts 15 maximum).
The 1st format guarantees major results in terms of integrated new skills, for every single participant. That rocks!
The 2nd format guarantees students can be complacent dissociated learners who may or may not take anything away with them. I want nothing to do with that. (This is one of the big reasons I haven't offered "CEU's" to students. Some people who need CEU's will take almost any course that fits their schedule and budget just to meet their requirements. Some view courses that help them meet their CEU requirements as an unfortunate necessity, rather than a privilege and an unprecedented opportunity to learn and become more gifted. Granted, some of those seeking CEU's will be motivated students. But by not offering them, I have found that everyone who attends my courses comes entirely for the fun & the deep skills they'll get from attending, not to mention the likelihood of some major personal and professional breakthroughs. You can be assured of meeting some amazing people at my courses, all of whom, literally ALL of whom, are deeply motivated to get blazingly good at these skills! I simply don't see complacent students at my courses. Ever. And for me, that makes my work a joy!
It is true that in the second format (i.e., training 1500+ students at a time), an occasional gem of a student will learn and retain a lot, but will still have next to no functional skills in place by the end, if they haven't been building the new skills into their behavior, every day of a course, with constant feedback.
There is no joy for me in the largest audiences. But when I can work with a small group of accelerated learners and committed speakers, every one of them will have tackled their biggest "Achilles Heels," and learned a profoundly effective model for presenting, in 5 days or less. That's inspiring work!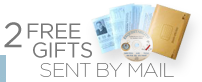 NLP gifts sent by mail:
CD & Sensory-Rich Word-List

On January 1, 2015, Jonathan Altfeld and 20 other co-authors released a digital book entitled "Creating Business Growth."

After six and a half great years based in central Pennsylvania, and running many courses in Washingt

What are the Four Stages of Learning?

In today's post, I share how and why an NLP Modeling project could be set up to fail, and what to do instead!

In today's post, I share a sales-closing I think you'll love, and follow that with NLP skills applied to selling, including: Sensory Acuity, Sensory Awareness, Calibration, Using Suggestions to 'plant' thoughts ethically, and other NLP language patterns!

Sales is one of the absolute best applications of NLP. Yet many salespeople well-trained in traditional models haven't taken advantage of this, usually because they're skeptical of whether or not NLP would get in the way of what they're alr

Do your emotions drive you? Or do you drive your emotions?

NLP has enabled people just like you to discover that actively building, deepening, and maintaining Rapport creates stronger and more desirable results in communication settings of any kind.

NLP Insights from Animal-Training helps you learn and teach more effectively!

Relax; we're not talking about getting brain implants or strapping you into a big computer.
Joel Elfman

NLP Trainer, Massage Therapist, & more, New York, NY

Attended Course : Speaking Ingeniously

Consistently, Jonathan delivers what he promises, and he will go out of his way to deliver special pieces that you ask for. For me, S.I. delivered! There were a ton of learnings. Not only the explicit materials Jon presented but while he was layering knowledge into us (& unveiling the layering bit by bit) and moving us up the learning curves. Light bulbs from the huge array of other skills, other seminars I've gathered just kept popping off all the time. I got to connect a lot of stuff I learned elsewhere. It was fantastic! Headlines, State chaining, Anchoring, Embedded commands, Binders, etc. are a breeze. Don't get me wrong, I'll want a lot of practice to get better. But I have zero hesitation about going out there everyday, creating or just waiting for the opportunity to use these skills. And if I hesitate a little, then I know, there is going to be another opportunity any moment where I'm going to naturally, use pieces of what I was taught. And if for any reason I found myself hestitating in the future for some reason, I can use all the skills I've learned to state chain myself, easily and effortlessly. Just yesterday, 2 days after our seminar, I was on a job interview, and w/o thinking I started to use some of what I learned. It was so easy. And if I want that, it's mine. If you've watched other trainers and wondered how they do what they do so elegantly or not. Take Jonathan's course, let him show you how to unpack the pieces, and create your own amazing presentations. Jon's course is great for any skill level, from Master Prac, Trainer to knowing nothing. One of the guys in S.I. had never taken a single NLP class before. Either he was an amazing natural or another testament to Jon's teaching skill because he was able to handle all the learnings and exercises really, really well and keep up pretty well w/ the rest of us who knew a lot more NLP.

Ustahi

Kosovo

Bought Audio : Knowledge Engineering

My life is really getting even more interesting, just now I finished listening one more piece of puzzle I've been missing - how to track beliefs. My belief about beliefs is that they're life itself. So why not learn everything about them? If you want a precise model of how to do it and get to know people's circuits then Knowledge Engineering is the course to study and put in immediate use. I'm soon going to become Telecoms/Computers engineer and Jonathans experience as AI expert really got me in a new world of possibilites. I'm thinking about how to use it in all the directions in my life. As a guaranteed side benefit from the course is also opening your ears and listening to what people tell you. I'm really finding this a true must skill one should have. I'd like to thank Jonathan for his way of putting the model and for his genuine interest in his customers.

Erol Thompson

London, UK

Attended Course : Linguistic Wizardry

As someone relatively new to the subject of NLP I greatly appreciated the mix and range of experience available to me on the linguistic wizardry seminar. Knowledge sharing wasn't just encouraged by Jonathon, but expected as a pre-requisite to getting the most out of the course. As a result this added to the whole seminar experience from day one. Perhaps of greatest benefit to me was the way that Jonathon ensured that we learned as much during lunch breaks and evening conversations as we had learned during the day. By joining us Jonathon showed how the material could be usefully integrated in the real world - achieving shop discounts ethically, was another great bonus. During the course, the practical sessions and brain gym exercises were highly enjoyable - I've already used one or two as handy exercises to occupy the attention of boisterous nephews and nieces. It seems NLP really is 'child's play'. In general, I would like to have played around with more examples of 'state-chaining' through story telling. The Village Council sessions allowed me to see for myself how I'd benefited from the course. Personal benefits for me since the course have been in my professional and social interactions - for instance I now find it easier to model the behaviours of colleagues who have enviable influencing styles; I now see interactions as an opportunity to share stories in a more exciting way; and the quality of my presentations (and joke telling) have improved. For this I believe Jonathon should take some credit.

Steve Boyley

NLP Trainer, Vancouver, BC

Attended Course : Linguistic Wizardry

In 8 days I get to know the delegates who attend my NLP Training seminars. I find out how much they have learned from previous seminars they have attended, by direct observation of the skill they demonstrate, as well as through direct inquire into their perceptions of previous training experiences. I regularly hear positive commentary about Jonathan's Linguistic Wizardry seminars. The confidence and proficiency with the skills Jonathan has taught them, is plainly evident. In addition, people I have trained have subsequently attended Jonathan's Linguistic Wizardry seminar and provided me with very positive feedback on their experiences with Jonathan.

http://www.nlpmind.com

Mark Hopkins

Tampa, FL

Attended Course : Persuasion Summit

If you think you know persuasion, you might be right, but what you know -- you [may be] doing wrong. Chris & Jonathan teach you how to direct people's attention to what they want. That leaves you -- to give it to them.

Matthew Newnham

Change Management Consultant, Edinburgh, UK

Attended Course :

From my perspective, context and meaning are, if not everything, a very big slice of the cake. Jonathan Altfeld's 'Knowledge Engineering' has provided me with the tools and understanding to create contextual maps of any problem, with cause, effect AND meaning. This approach is very powerful, and allowed me to create breakthrough strategies immediately, with clarity and certainty of purpose. Beyond this, Jonathan is exceptionally wise and articulate about NLP and how to use it to effect meaningful, lasting change. He is also very approachable and generous, and a pleasure to work with.

Joseph Kao

London, UK

Attended Course : Knowledge Engineering

Everything I've bought from Jonathan invites you to stretch yourself, or as Jonathan puts it, to be aggressive with your learning. And when you do the exercises and actively engage with the material, you'll find there are few products on the market that produce as great an impact in your skill development as Jonathan's do. Jonathan and Doug's new Belief Craft MP3s are a thorough grounding in two skill-sets: Knowledge Engineering (how to track beliefs conversationally), and Sleight of mouth (how to reframe a person's belief in at least 16 different ways). Once you actually do the exercises – I found that you immediately start to hear far more belief structures in people's everyday language. My thinking has become more flexible, and I can more fluidly create fresh perspectives for my clients and friends in everyday conversation.

Elaine Christakos

Financial Coach, Kelowna, BC

Attended Course : Linguistic Wizardry

Jonathan is a superb trainer and communicator. I am thrilled to have participated in his recent Seattle Linguistic Wizardry workshop. Jonathan has a way of transferring knowledge with such ease as to include everyone - regardless of prior training or NLP experience. I was in awe watching how Jonathan managed to reach everyone in a different way - while constantly keeping the entire group engaged. I've now got a renewed excitement for practicing my NLP skills, and am more eager than ever to keep it working for me. Although I thought my coaching calls were great prior to attending LW, soon after my training - I found my calls to be more fluid and effective. The words seemed to flow much easier and my use of embedded commands are more natural and useful. I also am better able to focus my attention on understanding the style of my clients patterns - without losing focus on the content of what I'm teaching. It has all been such a natural process that I'm eager to see where it will be most effective next.

Simon Applebaum

Harmonix Systems, Southampton, UK

Attended Course : Finding Your Irresistible Voice

I learned loads and increased my confidence in my own voice massively. The course kicked off with an opportunity for everyone to speak to the group and we got immediate feedback on our vocal strengths and areas for improvement. The feedback was insightful and effective - even at this very early stage of the course, we were all achieving quite serious improvements. A key aspect of Jonathan's approach is the use of real-time feedback and he uses several tools to do this. The theory is that normally you don't actually hear your own voice quite as other people do - the sound changes as it travels through the bones and tissues of your own head! By using feedback, you hear a more accurate version of your own voice, as other people hear it, and you can make adjustments on the fly in response to it. This worked for me. Although I'd previously done voice work, this was the first time I'd used this approach. I found I could focus on the actual sound of my voice, as I spoke. I sounded better which increased my confidence, helping me slow down my usual rush to get finished. Overall I found the course great fun, I learnt loads and the time passed in a flash. I particularly appreciated the lighter hearted sections at the end of the day's training where Jonathan demonstrated his voice impersonation skills. Ranging from Stallone and Arnie, through to Marge Simpson, we were all encouraged to join in and explore the range of our own voices. Fun and with a very serious purpose: each accent we practiced exercised particular parameters of our voice. Because I attended the beginning and end of the course, I missed out a big chunk in the middle including any gradual improvements the other attendees were making in their voice. So for me, on my return on the final day, I noticed quite dramatic improvements compared with the initial session. Straw polls frequently show that many people lack confidence in their voice. If you consider your voice to be one of your key assets, Finding Your Irresistible Voice is a valuable and effective learning experience, where you could expect to make fantastic improvements, in a fun and supportive environment, that boosts your confidence.

Paul Bielby

Cruise Ship Art Auctioneer, Ontario, Canada

Attended Course : Speaking Ingeniously

"I am an art auctioneer. Before I took Jonathan's course in May 2005, I was making pretty good money, but right afterwards, my monthly income literally doubled! To me that makes what I spent taking the course a bargain in the extreme. I only wish I'd known about it [earlier]!"