I Prefer Training 15 Speakers, Not 1500

published by
Jonathan
on Mon, 2010-11-22 16:37
Here's Why I Like Training 15 People Max -- and not 1500+!
I'd far rather coach 15 people at a time, maximum, to become gifted presenters, than share my best secrets en-masse to 100's of people. (Though some of my courses accept up to 30 people, my speakers course accepts 15 maximum).
The 1st format guarantees major results in terms of integrated new skills, for every single participant. That rocks!
The 2nd format guarantees students can be complacent dissociated learners who may or may not take anything away with them. I want nothing to do with that. (This is one of the big reasons I haven't offered "CEU's" to students. Some people who need CEU's will take almost any course that fits their schedule and budget just to meet their requirements. Some view courses that help them meet their CEU requirements as an unfortunate necessity, rather than a privilege and an unprecedented opportunity to learn and become more gifted. Granted, some of those seeking CEU's will be motivated students. But by not offering them, I have found that everyone who attends my courses comes entirely for the fun & the deep skills they'll get from attending, not to mention the likelihood of some major personal and professional breakthroughs. You can be assured of meeting some amazing people at my courses, all of whom, literally ALL of whom, are deeply motivated to get blazingly good at these skills! I simply don't see complacent students at my courses. Ever. And for me, that makes my work a joy!
It is true that in the second format (i.e., training 1500+ students at a time), an occasional gem of a student will learn and retain a lot, but will still have next to no functional skills in place by the end, if they haven't been building the new skills into their behavior, every day of a course, with constant feedback.
There is no joy for me in the largest audiences. But when I can work with a small group of accelerated learners and committed speakers, every one of them will have tackled their biggest "Achilles Heels," and learned a profoundly effective model for presenting, in 5 days or less. That's inspiring work!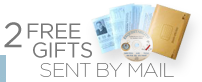 NLP gifts sent by mail:
CD & Sensory-Rich Word-List

After six and a half great years based in central Pennsylvania, and running many courses in Washingt

What are the Four Stages of Learning?

In today's post, I share how and why an NLP Modeling project could be set up to fail, and what to do instead!

In today's post, I share a sales-closing I think you'll love, and follow that with NLP skills applied to selling, including: Sensory Acuity, Sensory Awareness, Calibration, Using Suggestions to 'plant' thoughts ethically, and other NLP language patterns!

Sales is one of the absolute best applications of NLP. Yet many salespeople well-trained in traditional models haven't taken advantage of this, usually because they're skeptical of whether or not NLP would get in the way of what they're alr

Do your emotions drive you? Or do you drive your emotions?

NLP has enabled people just like you to discover that actively building, deepening, and maintaining Rapport creates stronger and more desirable results in communication settings of any kind.

NLP Insights from Animal-Training helps you learn and teach more effectively!

Relax; we're not talking about getting brain implants or strapping you into a big computer.

All of us have, at one time or another, attempted to influence another person, to no avail.  It's a universal experience to walk head-first into unresponsive stubbornness.
Bob Anzlovar

IT Consultant, Denver, CO

Attended Course : "Irresistible Voice"seminar

I've trained with Jonathan twice now. If you want whizbang magick but don't mind not necessarily knowing how it happens, there are lots of folks who provide that. If you want nuts and bolts and understanding of exactly how they go together, Jonathan is good for that. I recommend him for anyone who wants to know what really happened at that other seminar! Thanks for the weekend!

Lyndell Carey

Financial Advisor, Coach/Facilitator,, Dynamic Mind, Port Charlotte, FL

Attended Course : Speaking Ingeniously

"This course is the best integration & application of NLP techniques I have ever experienced. Jonathan is masterful in his ability to help you with your unique speaking & presenting problems. He essentially creates a custom "model" for each participant's presentation success based on your needs, style & goals. "

http://dynamicmind.net

Kevin Hill

Norwich, UK

Bought Audio : Metaphor Machine CDs

The material is presented clearly and cleanly, the technique is deceptively simple. It seems easy to start using the technique to create useful metaphors immediately, with the exciting prospect that with practice and imagination the same technique is capable of delivering really masterful results. It is completely focused on this one technique, there is no waffle and no distraction from the desired outcome. Jonathan gives the unconscious mind a clear step by step process to understand and then works at embedding the learning unconsciously, and for me this seems to work brilliantly. It seems that when I use the step by step process (the conscious bit) the results at each step "just come to me" (the unconscious bit) and the end result just seems to work. ... Overall, I'm delighted with "The Metaphor Machine". I've got plenty of NLP stuff on my MP3 player that helps me access positive states but this material is sharply focused on one sophisticated and powerful techique and it delivers practical results immediately. By far the best example of NLP training on disc that I've come across so far.

Phillip Kaplan

Energy Healer, Camp Hill, PA

Bought Audio : Automatic Yes CD-set

I've been listening to "Creating the Automatic Yes" for a week, and started to apply it to energy work - for faster easier energy clearing.  I helped a lady with anemia reduce her chest pain, from a "7" down to a "1".  We got rid of the chest pains totally within about a minute.  This is not abnormal for me. However, this time I used "Energetic State Chaining" -- by applying your state-chaining process to my energy clearing work.

Internally, I went from "anemia" to "confusion about what to do" to "interested in making a change" to "change in possible" to "change is happening" to "anemia is gone" to "she feels great."  Which gave me a quicker, easier result. Normally I go right from the problem directly to "she feels great."

I am always so impressed by your material.  Still trying to get the verbal sales technoque from this, but I understand I have to practice the "circle of excellence" more.

I am grateful to have been learning your your style of NLP for the past several years.

Phillip Kaplan

Drew Kennedy

Sales Professional, Entrepreneur, Dallas, TX

Attended Course : NLP Sales Wizardry

Hey, my name's Drew Kennedy, and I attended Jonathan Altfeld's NLP Sales Wizardry Program, NLP, and I didn't know what to expect. He said he was going to show a bunch of information; I've seen some trainers around the world; Jonathan blew me away. I can't stress it enough; the man was amazing. Too much information, really. 18 hours of craziness, and all kinds of stuff, it was the most amazing seminar in sales I've ever participated in. My expectations, again, they were high, because I had a lot of expectations meeting Jonathan and knowing what he was capable of, but guess what: I knew that he was going to be the man – and he blew me away. He underpromised and then he overdelivered. What suggestion would I give to other salespeople: Let him come unpack the power, people, that's all I can say to you. Just let him unpack the power. He was phenomenal. Whatever it takes for you to get here, move Heaven and Earth, and come see Jonathan; He will change your world, and unpack your power!

Jenny Waller

Life Coach, Coaching with Jen,

Attended Course : Speaking Ingeniously

"Jonathan Altfeld is a highly skilled communicator and trainer whom it is an absolute pleasure to watch at work. He cultivates a learning environment which nurtures and develops the skills and abilities of everyone within the group, and created epic transformations."

http://www.coachingwithjen.com/

Richard Stokes

London, UK

Attended Course : "Irresistible Voice"seminar

I attended Jonathan Altfeld's Irresistible Voice workshop about a year ago. I was extremely impressed at the time, but didn't want to post a review until I'd had a chance to experience the difference that it made in practice. [...] The starting point of the transformation was the use of various pieces of electronic amplification equipment. What this does is allow you to hear yourself as others hear you, in real time. ... Using the PA equipment is the first step to revealing our true voice. The result for me was a revelation - I have a good voice, but I'd just never heard it before. The workshop was interspersed with the opportunity to try out specific drills, a bit like circuit training, in groups of 2 or 3 people. Speaking to a rhythmic click track, speaking lying on the floor with books balanced on the belly, and a laptop with a speech analyser. All ways of generating feedback based on external indications, which we could then experiment with. For me, this was the magic of the workshop, the bringing to the surface of what was previously been hidden, where it could be experimented with. Another great feature of the workshop was the regular coaching by Jonathan, in front of the group. I wanted to be able to project my voice without shouting, so as to reach someone sitting 20 rows back. Jonathan made small adjustments to the way I held my head, a tilt of maybe half an inch or so, and the effect was noticeable and immediate. All of Jonathan's coaching and interventions were directed to specific outcomes that each person wanted. Shortly afterwards, I joined a public speaking club in order to be able to put into practice what I'd learned, speaking to groups of 30-40 people. The feedback I got right from the start was consistently that I have a great speaking voice, and that it was clear that I was an experienced speaker. I'd highly recommend this course.

Artur Vardanyan

Los Angeles, CA

Attended Course : Linguistic Wizardry

Jonathan is an example of what he teaches. Many trainers can talk about NLP but few can actually live it, and Jonathan is one of them. My experience in the LW course has been a fantastic one. I enjoyed all of his lectures and the exercises we took part it. Some of the things I'm focusing on are direct and indirect language patterns and the use of captivating headlines for metaphors, which Jonathan did a great job of integrating for us and making it easy to learn. The exercises were fun but also challenging. The Village Council exercise, in particular, was a very good NLP oriented exercise. This course is about taking what you've learned and doing it out in the real world, obsessively. Overall, I found that in just 3 short days, there was a lot of GOLD that I came away with.

Paul Bielby

Cruise Ship Art Auctioneer, Ontario, Canada

Attended Course : Speaking Ingeniously

"I am an art auctioneer. Before I took Jonathan's course in May 2005, I was making pretty good money, but right afterwards, my monthly income literally doubled! To me that makes what I spent taking the course a bargain in the extreme. I only wish I'd known about it [earlier]!"

Andrew Joy

Principal French Horn, Cologne Radio Orchestra, Cologne, Germany

Bought Audio : Finding Your Irresistible Voice

Your CDs arrived safe and sound. I've listened to the first two and worked on the exercises. I'm a 55 year young, professional principal french horn player and have been working in a top German symphony orchestra for the past 30 years. I listened to the bonus telephone interview today. I am blown away. The results, applying your voice exercises to my playing (and to my students) are phenomenal. Resonance plays a huge role in performing on a brass instrument and very few poeple understand much about it. I've picked up useful and practical information, from singers and voice coaches, that I've been able to adapt to brass playing. Explaining resonance is now easy using your nose, mouth, throat etc, approach. The killer though, is using double resonance. I have free at present and don't have to perform in the orchestra (and the hall) until the beginning of Febuary. However, I am itching to hear how my changed sound is in our hall. It has to be amazing. Your material has added wonderfully valuable understandings to my comprehension of what constitutes excellent quality brass player and has beautifully simplified my means of effectively communicating it to my students. There has been a lot of belly laughter, stunned ears and broad smiles in my teaching studio this week. I'm teaching a course to amateur wind and brass players next year and am looking forward to applying your teachings to this particular situation for the benefit of the people attending. Thanks a million. This is one of the few times in my life where I've been gladly reeling and with a huge smile on my face.

http://www.andrewjoy.com