I Prefer Training 15 Speakers, Not 1500

published by
Jonathan
on Mon, 2010-11-22 16:37
Here's Why I Like Training 15 People Max -- and not 1500+!
I'd far rather coach 15 people at a time, maximum, to become gifted presenters, than share my best secrets en-masse to 100's of people. (Though some of my courses accept up to 30 people, my speakers course accepts 15 maximum).
The 1st format guarantees major results in terms of integrated new skills, for every single participant. That rocks!
The 2nd format guarantees students can be complacent dissociated learners who may or may not take anything away with them. I want nothing to do with that. (This is one of the big reasons I haven't offered "CEU's" to students. Some people who need CEU's will take almost any course that fits their schedule and budget just to meet their requirements. Some view courses that help them meet their CEU requirements as an unfortunate necessity, rather than a privilege and an unprecedented opportunity to learn and become more gifted. Granted, some of those seeking CEU's will be motivated students. But by not offering them, I have found that everyone who attends my courses comes entirely for the fun & the deep skills they'll get from attending, not to mention the likelihood of some major personal and professional breakthroughs. You can be assured of meeting some amazing people at my courses, all of whom, literally ALL of whom, are deeply motivated to get blazingly good at these skills! I simply don't see complacent students at my courses. Ever. And for me, that makes my work a joy!
It is true that in the second format (i.e., training 1500+ students at a time), an occasional gem of a student will learn and retain a lot, but will still have next to no functional skills in place by the end, if they haven't been building the new skills into their behavior, every day of a course, with constant feedback.
There is no joy for me in the largest audiences. But when I can work with a small group of accelerated learners and committed speakers, every one of them will have tackled their biggest "Achilles Heels," and learned a profoundly effective model for presenting, in 5 days or less. That's inspiring work!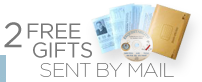 NLP gifts sent by mail:
CD & Sensory-Rich Word-List

After six and a half great years based in central Pennsylvania, and running many courses in Washingt

What are the Four Stages of Learning?

In today's post, I share how and why an NLP Modeling project could be set up to fail, and what to do instead!

In today's post, I share a sales-closing I think you'll love, and follow that with NLP skills applied to selling, including: Sensory Acuity, Sensory Awareness, Calibration, Using Suggestions to 'plant' thoughts ethically, and other NLP language patterns!

Sales is one of the absolute best applications of NLP. Yet many salespeople well-trained in traditional models haven't taken advantage of this, usually because they're skeptical of whether or not NLP would get in the way of what they're alr

Do your emotions drive you? Or do you drive your emotions?

NLP has enabled people just like you to discover that actively building, deepening, and maintaining Rapport creates stronger and more desirable results in communication settings of any kind.

NLP Insights from Animal-Training helps you learn and teach more effectively!

Relax; we're not talking about getting brain implants or strapping you into a big computer.

All of us have, at one time or another, attempted to influence another person, to no avail.  It's a universal experience to walk head-first into unresponsive stubbornness.
Paul Sims

Personal and Business Coach, Nottingham, UK

Bought Audio : Finding Your Irresistible Voice

So, an 'irresistible voice,' hey? Sounds good, and so will your voice, if you listen to, and more importantly, do the exercises on this set. Over the course of the CD's Jonathan Altfeld takes the listener through a series of precise, progressive exercises, focusing on various aspects of the human voice from how to use your mouth, tone, rhythm, using tonality, and how to use breathing effectively when speaking. Simple exercises, powerful results. It's a great set, and I found that by using the CD's and practising with the exercises, I was able to generate a voice that not only sounded nice, it felt nice as well. Not only do I sound more melodious, more rhythmic, and that people seem to want to listen to me more, but I'm more aware of a different internal state. By focusing on developing my voice, I have become aware of a more persuasive state, where there's less mental chatter and more eloquent, persuasive verbal delivery. By concentrating on developing the physiology of an irresistible voice, you can also develop a state of powerful persuasion, which is a very big bonus!

Michael Roach

Coach, London, UK

Attended Course : Belief Craft MP3 Set

"Jonathan & Doug together make a winning team putting a new & exciting spin on how to be successful using sleight of mouth. You'll find in just a few days, your abilities & understandings of how you can use the language patterns of sleight of mouth confidently & covertly in everyday communication increasing by leaps & bounds. Even more you'll be able to target with precision your communication to achieve the outcomes you want. Take the next steps in enhancing your influence & persuasion skills now, attend Belief Craft. I was thoroughly entertained & entranced by the dynamic duo of Jonathan & Doug, both masters in their ability to train, & check that we as delegates were mastering the skills, & able to put into use the ability to craft other people beliefs, & even better we got to update our own. I thoroughly recommend this training for anyone who wants to be more successful in elegantly using the the patterns of Sleight of Mouth & knowing the appropriate contexts to use them in."

http://michaelwilliamroach.com/

Joel Elfman

NLP Trainer, Massage Therapist, & more, New York, NY

Attended Course : Speaking Ingeniously

Consistently, Jonathan delivers what he promises, and he will go out of his way to deliver special pieces that you ask for. For me, S.I. delivered! There were a ton of learnings. Not only the explicit materials Jon presented but while he was layering knowledge into us (& unveiling the layering bit by bit) and moving us up the learning curves. Light bulbs from the huge array of other skills, other seminars I've gathered just kept popping off all the time. I got to connect a lot of stuff I learned elsewhere. It was fantastic! Headlines, State chaining, Anchoring, Embedded commands, Binders, etc. are a breeze. Don't get me wrong, I'll want a lot of practice to get better. But I have zero hesitation about going out there everyday, creating or just waiting for the opportunity to use these skills. And if I hesitate a little, then I know, there is going to be another opportunity any moment where I'm going to naturally, use pieces of what I was taught. And if for any reason I found myself hestitating in the future for some reason, I can use all the skills I've learned to state chain myself, easily and effortlessly. Just yesterday, 2 days after our seminar, I was on a job interview, and w/o thinking I started to use some of what I learned. It was so easy. And if I want that, it's mine. If you've watched other trainers and wondered how they do what they do so elegantly or not. Take Jonathan's course, let him show you how to unpack the pieces, and create your own amazing presentations. Jon's course is great for any skill level, from Master Prac, Trainer to knowing nothing. One of the guys in S.I. had never taken a single NLP class before. Either he was an amazing natural or another testament to Jon's teaching skill because he was able to handle all the learnings and exercises really, really well and keep up pretty well w/ the rest of us who knew a lot more NLP.

Silke Scheidereiter

Germany

Attended Course :

Thanks for a wonderful & mind altering weekend - it was worth every single penny! [...] my brain just can't stop generating new ideas & solutions, identifying patterns, going through the huge pile of new information. [...] I still don't have a clue as to how you managed to get that much data into these few inches of my brain in such a short time!!! NLP seems to be much more effective & powerful than I ever dared to dream of.....

Aaron Spurling

NLP Master Practitioner, Indianapolis, IN

Attended Course : NLP Master Practitioner

One of the things people interested in NLP often wonder about is where they can get high quality training. I did my Master Practitioner training with Jonathan Altfeld and Doug O'Brien, and in my opinion they are two of the very best trainers out there today. Both Jonathan and Doug have vast knowledge and experience in NLP, and they are both gifted teachers. Furthermore, Jonathan's unique Knowledge Engineering" approach to modeling, together with Doug's mastery of "Sleight of Mouth" and Ericksonian hypnosis, make for an incredibly powerful combination that is not being taught literally anywhere else. I recommend that anyone who wants to take their NLP skills to truly world class levels should sign up for Jonathan and Doug's training immediately!

Byron Woodson

Philadelphia, PA

Bought Audio : Knowledge Engineering

Jon Altfeld's Knowledge Engineering Home study course is the best money on NLP I've ever spent. I've read all of the early NLP books, and most of the books in their bibliographies. I've also been to one 14-day training. To date, most NLP has been 'intellectual' and 'peicemeal' for me. Since listening to Jon's seminar and reading the transcript, I've been able move from 'knowing about' to 'knowing' how to model other people's experiences and belief systems, and with way less effort. Jon expanded on Dilts' Normalized Belief Structure. The way Jon builds and weaves this structure enabled me to understand clearly how it worked. His course indirectly set up the "NBS" as a lynchpin, integrating other aspects of NLP for me. Most of the stuff I've exposed myself to in NLP focuses on either the sensory systems or the language. This KE course has enabled me to understand how sensory-systems are integrated into language. This has me tracking people's experiences and languaging not like a 1-2-3 beginner dance instruction, but rather like keeping up with a good salsa tune! And with a partner to boot! Through the course, he leads you to using this tool in simple and dynamic ways. Using the "NBS" has enabled me to attend to, understand and track the experience of anyone I talk to. It has also enabled me to deal with people more powerfully. Two days after finishing the course, using this tool, I both defused one, and prevented another almost-guaranteed argument with my girlfriend, in the same night! This is the first NLP product that I've read and/or experienced that enables me to easily attend to, track and deal with another person's belief systems in real-time/uptime. This home study course actually puts the 'programming' in NLP.

David T.

Hypnotherapist & NLP Master Practitioner, London, UK

Attended Course : NLP Skills-Builders (course)

 Jonathan is truly one of the greats in NLP. Kind, warm-hearted, & great fun to work with. Most excellent.

James Tsakalos

NLP Trainer, Developing Magic, Melbourne, Australia

Personal :

Jonathan? He's very good. It's as simple as that. I would be willing to leave my students in his hands, and that puts him in the company of maybe two or three other trainers who share that much of my respect. This is a guy who looks after every one of his students, works hard, has plenty of fun along the way and makes sure that everybody else does too. And he knows his stuff. From a student's point of view, this means that you're getting someone with top-notch skills and expertise. And from another NLP trainer's point of view - oooh baby! See, everyone knows that expertise in the nuts and bolts of NLP training will get you good results, and many trainers just stop there. But some of us aren't satisfied with nuts and bolts. Some of us want more. Because deep down, we know that there's technical skill, and then there's artistry! And this guy is an artist. As another trainer, it's an absolute joy to watch Jonathan weaving his magic. It's very easy to see that he loves what he does, and he loves doing it well. The number of NLP trainers that I endorse without reservation can be counted on the fingers of one hand (in fact, I could count them and still have room to spare for a couple of finger puppets). Jonathan is one of those trainers. If you have a chance to enroll in one of his seminars then you have a fantastic opportunity to experience quality NLP training with one of the best and most accessible trainers you're likely to find. My advice? Make the most of the opportunity - you'll have a great time, you'll learn a lot more than you think, and you'll develop some fantastic skills without even realising it until you notice yourself using them to great effect long after the course is over.

http://nlpmelbourne.com.au/

Michael Christon

NLP Trainer & Entrepreneur, Edinburgh, Scotland

Attended Course : Linguistic Wizardry

Linguistic Wizardry is a 3-day course which can be attended by non-NLP, Practitioners, Master Practitioners and Trainers... and all will enjoy and learn from the experience. Not only does Jonathan demonstrate an incredible understanding and proficiency in linguistics but presents/trains in a very entertaining and effective manner. As a trainer of NLP I still enjoy attending training (there is always something to be learnt) - on such occasions I have a professional interest in what outcomes are achieved by the trainer. It is on this point that Jonathan stands out a mile in comparison to many trainers in the field of NLP... EVERYONE in the room dramatically improved their skill level. In my experience I have never come across such success... and I have trained with many 'great' names. As for the content - This course is not an indepth exploration of the Meta Model or Milton Model, though there are a few references through the three days. Instead this programme quite rightly concentrates on the basis and delivery of communication with specific emphasis on state and sensory acuity. Hence - If you were wondering why your 'theoretical' or academic understanding of language has not achieved the desired practical results - THIS IS THE COURSE FOR YOU. Jonathan is amazing and definitely deserves to be considered as one of the best NLP trainers in the world. And interestingly - he is without ego or arrogance and is (for me) one of the easiest trainers to chat with I have ever met. If you have not already done so - TRAIN WITH JONATHAN and discover just how much further you can take your NLP skills.

Erol Thompson

London, UK

Attended Course : Linguistic Wizardry

As someone relatively new to the subject of NLP I greatly appreciated the mix and range of experience available to me on the linguistic wizardry seminar. Knowledge sharing wasn't just encouraged by Jonathon, but expected as a pre-requisite to getting the most out of the course. As a result this added to the whole seminar experience from day one. Perhaps of greatest benefit to me was the way that Jonathon ensured that we learned as much during lunch breaks and evening conversations as we had learned during the day. By joining us Jonathon showed how the material could be usefully integrated in the real world - achieving shop discounts ethically, was another great bonus. During the course, the practical sessions and brain gym exercises were highly enjoyable - I've already used one or two as handy exercises to occupy the attention of boisterous nephews and nieces. It seems NLP really is 'child's play'. In general, I would like to have played around with more examples of 'state-chaining' through story telling. The Village Council sessions allowed me to see for myself how I'd benefited from the course. Personal benefits for me since the course have been in my professional and social interactions - for instance I now find it easier to model the behaviours of colleagues who have enviable influencing styles; I now see interactions as an opportunity to share stories in a more exciting way; and the quality of my presentations (and joke telling) have improved. For this I believe Jonathon should take some credit.