When Speakers Are too Verbose

published by
administrator
on Mon, 2010-11-22 16:31
How many presenters, trainers, speakers (or wanna-be's...) talk too much? Are they too verbose? Do they speak beyond the optimal closing moment and maybe even lose the sale? This is evidence a speaker isn't keeping BOTH output AND input channels open while training or speaking.
In other words, while talking, a speaker shuts off their awareness of how their audience is responding. It's a form of temporary deafness or blindness.
If a speaker needs to "pause" their presentation, in order to reconnect with where their audience is at, that's a huge piece of evidence, that means they're not yet able to pay external attention while expressing their message. That's a major obstacle to their path to greatness as a speaker. Not being able to listen and watch while one talks and behaves is an enormous hindrance for most speakers, between just being "good," and reaching for deeper excellence as a platform communicator or coach or trainer. If this describes you, then you NEED to read this!!
You may be getting in your own way, ignoring your audiences, and blindly pushing your message instead of tuning it real-time.
If this describes you, then you may only be opening one communication channel at a time -- output VS input -- instead of both concurrently.
It IS trainable, and I know multiple ways to get you to open both channels at once. A couple of exercise drills, some repetition, and the closed channel opens up... you begin to flex the new muscles of concurrent awareness -- of external and internal awareness. The end result is far less verbosity, and much greater influence over every moment of your presentations.
Here's a place to start: When you communicate a lesson or story to a group of people, while you're communicating to your audience, plan to lead into a yes/no question about your content already delivered that could get mixed responses from the group. And I want you to do that without any extended pauses. If you can correctly predict the individual audience members' answers to the question you're about to ask, BEFORE finishing speaking, then chances are you've got both channels open. If you needed to stop and think about who would answer what, and could only do that after you stopped speaking, then... this hindrance is truly worth solving, as quickly and as thoroughly as you can.
If this is your obstacle, I invite you to grab this opportunity to finally solve this challenge, with me, at my next Speaking Ingeniously course. I have a 100% success rate at getting people to use BOTH channels concurrently!
Inbox Insights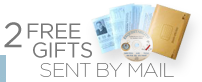 NLP gifts sent by mail:
CD & Sensory-Rich Word-List

Many NLP Practitioners are more sloppy with their thinking patterns, than they'd like to admit, or... would even notice.

Watch NLP Co-Founder Richard Bandler use NLP to eliminate Michael Strahan's phobic response to snakes -- in minutes (with Kelly Ripa bringing over a BIG snake at the end to test Michael's response). Spoiler alert: It worked ridiculously well.

No matter what skill you want to learn, no matter what fears or concerns or hesitation you may have, there are and will always be a wide range of approaches, to learning that skill.  It's important to keep that in mind when making learning choices.

Many more famous people have been trained in Ericksonian (indirect) Hypnosis and NLP than you might guess.  There are certainly far more who have strong interests here than have publically admitted so.  

On January 1, 2015, Jonathan Altfeld and 20 other co-authors released a digital book entitled "Creating Business Growth."

After six and a half great years based in central Pennsylvania, and running many courses in Washingt

What are the Four Stages of Learning?

In today's post, I share how and why an NLP Modeling project could be set up to fail, and what to do instead!

In today's post, I share a sales-closing I think you'll love, and follow that with NLP skills applied to selling, including: Sensory Acuity, Sensory Awareness, Calibration, Using Suggestions to 'plant' thoughts ethically, and other NLP language patterns!

Sales is one of the absolute best applications of NLP. Yet many salespeople well-trained in traditional models haven't taken advantage of this, usually because they're skeptical of whether or not NLP would get in the way of what they're alr
Donna McGeorge

Speaker, Facilitator, People with PEP,

Attended Course : Speaking Ingeniously

I have just come off a 3 day training program with 13 people. I have to say I experienced amazing results and have integrated more HC than I thought. During each of the breaks David [another Holographic Communication student] was coming to me and saying things like 'great amnesia patterns' and 'cool embedded commands' (or words to that effect). There were some that I was conscious of, and others that demonstrated unconscious skill. However, this course (Cert IV), through other public offerings, is often delivered in anything from 8 days to 6 months, and I had some (secret) concerns about pulling it off in 3 days... [judicious pause]... and I did. I believe that using the HC techniques of headlines, universals/truisms, moving people through states and using embedded commands meant this program had real legs and the content was delivered in an extremely accelerated, yet satisfying, way. In any case, the proof was in the pudding. Participants, in their final presentations, demonstrated *all* of the techniques that I had taught them and performed beautifully and "passed". Thanks again for an amazing workshop and more amazing experience. I will be recommending this program to my colleagues, and look forward to an 'advanced HC' program when it eventuates.

http://www.peoplewithpep.com.au/

Jay Cataldo

Bought Video : Persuasion Summit

I have a heavy background in NLP and sales persuasion and I haven't seen Chris' material anywhere else. I think that the people who already have an NLP background will benefit the most from his tapes; because you can use everything you already know and combine it with his [higher-level] strategies. Chris's teaching style reminds me of Richard Bandler's in the way that he uses countless stories to make points and get you to think outside the box. I think his entire plan was just to get you to shift your awareness and start thinking differently. My biggest epiphany came when Chris went into tremendous detail about perceptual characters and how to install custom criteria. After watching the videos, it finally clicked in my head and I truly feel it is one of the most useful principles I have ever learned. ESPECIALLY in the area of personal relationships. Light bulbs have been going off in my head for the last couple days now over this stuff. The Persuasion summit videos are about installing a framework so you can generate your own techniques in whatever context you need to. If you're willing to invest some time, this can easily be one of the best investments you will ever make. You can use his system in conjunction with any `techniques" you are using now. Like I said before, I think people with a strong NLP background will benefit the most from these tapes, because they are already used to installing new tools in their subconscious to obtain unconscious competency, among other reasons.

Joseph Kao

London, UK

Attended Course : Knowledge Engineering

Everything I've bought from Jonathan invites you to stretch yourself, or as Jonathan puts it, to be aggressive with your learning. And when you do the exercises and actively engage with the material, you'll find there are few products on the market that produce as great an impact in your skill development as Jonathan's do. Jonathan and Doug's new Belief Craft MP3s are a thorough grounding in two skill-sets: Knowledge Engineering (how to track beliefs conversationally), and Sleight of mouth (how to reframe a person's belief in at least 16 different ways). Once you actually do the exercises – I found that you immediately start to hear far more belief structures in people's everyday language. My thinking has become more flexible, and I can more fluidly create fresh perspectives for my clients and friends in everyday conversation.

Mayra Rivera

Attorney, Miami, FL

Attended Course : NLP Practitioner Training

I recommend Jonathan's NLP Course to anyone who is interested in dramatically improving his or her rapport and communication skills. I am very impressed with Jonathan's quick and practical approach to the questions posed by his students. I have accepted the challenge to continue practicing these skills in the future, and strive to achieve Jonathan's elegance and mastery.

Andy Preston

Sales Trainer, Outstanding Results, Manchester & London

Attended Course : Speaking Ingeniously

As someone who already has public speaking and training experience, I had been looking for a course that would help me further develop my skills for a long time. Most courses either only cater for the absolute beginner, or focus on the less important aspects of speaking - where to hold your hands, how to use Powerpoint for example. Jonathan Altfeld's Speaking Ingeniously course however is different. Right from day 1, I realised I was in for something special. The massive growth both myself and other attendees experienced in our speaking skills would be hard to believe if we didn't have the DVD evidence! Jonathan's ability to train a mixed ability group is unrivaled, and on this course there were already-confident public speakers like myself, right down to people who had never spoken in public before, and even one who had a fear of public speaking! The way Jonathan trains means that everyone, regardless of their current skill level, gets massive benefits from his courses. He has mastered the hard-to-master art of training different skill levels at one time, without anyone feeling he's going too fast or too slow and it's the most effortless learning I've experienced (and among the most powerful). Who would I recommend this course to? Anyone that wants to improve their speaking skills - whether they want to speak in public or just improve their position at work (and believe me, you'll be able to negotiate more money after this course!). In my opinion, this is THE best course on speaking skills, and having researched lots of courses before I chose this one, I can guarantee you won't find the majority of this material (or have this sort of experience) anywhere else. If you want a 10 out of 10 experience, I wholeheartedly recommend Jonathan Altfeld and this course over any other.

http://www.outstanding-results.co.uk/

Michael Roach

Coach, London, UK

Attended Course : Knowledge Engineering

 I used to think modelling was strategy elicitation and from that I could never figure out how people like Richard Bandler so successfully modelled Erickson etc. I thought that maybe it was innate genius or maybe its something they don't teach explicitly now. In this training Jonathan brings his expertise from the domain of Knowledge Engineering (modelling experts and encoding that knowledge in software) together with his expertise in NLP. [...] What I had no idea of how to do before was how to code the information that I elicited. A Knowledge Engineer writes the rules that enable an expert system to make decisions, and while Cyberspace may be an overused word, its interesting to think of having a dataspace to represent the matrix of information you construct to build your model. [...] I recommend this training to those who want to learn how to model the excellence in other people and make it their own.

http://michaelwilliamroach.com/

Alex Dee

Investor Relations Consultant, London, UK

Attended Course : Belief Craft MP3 Set

 "Belief Craft opens your eyes to what you already know, but didn't know how you know, as well as teaching excellent skills/tools in tracking beliefs and [SoM] persuasion techniques."

Lyndell Carey

Financial Advisor, Coach/Facilitator,, Dynamic Mind, Port Charlotte, FL

Attended Course : Speaking Ingeniously

"This course is the best integration & application of NLP techniques I have ever experienced. Jonathan is masterful in his ability to help you with your unique speaking & presenting problems. He essentially creates a custom "model" for each participant's presentation success based on your needs, style & goals. "

http://dynamicmind.net

Andy Smith

Trainer of NLP & Appreciative Inquiry, Coaching Leaders, Manchester UK & France

Attended Course : Belief Craft Seminar

"I have attended separate KE & [SoM] trainings in the past, Belief Craft is definitely more than the sum of its parts. Doug's way of training [SoM] is the best I have found; for the first time I now feel I 'get' the "why" as well as the "how" of [SoM]. On my NLP Trainer's Training, [SoM] was one of the areas people had the least recall of - both the 'how' and also when and why you would ever use it. Previous trainings of [SoM] I have attended by other trainers have not sufficiently demonstrated... etc. Jonathan gets better every time he trains KE - awesomely powerful and complex concepts are rendered easy to learn and apply in the real world. I can't wait to start trying out this new material (Belief Craft and/or KE on its own) to benefit myself and my clients."

http://www.coachingleaders.co.uk/

Howard Sweeney

Denver, CO

Attended Course : "Irresistible Voice"seminar

Jonathan Altfeld's Irresistible Voice Workshop is one of the most impactful trainings that I have ever experienced. In just the first few minutes of the workshop, Jonathan was able to provide both me and all of my fellow participants with instant, dramatic, and positive results in finding our true voices and having us start using them fully as quality instruments of clarity and communication. Jonathan utilized his significant training skills and unique technology to guide me to a much more pleasing and expressive voice in only three fun-filled days. Now, after the "feel good" of most training and workshops has long passed, I find that (thanks to Jonathan) I am continuing to improve my new-found voice skills on a daily basis. Jonathan provided me with a solid foundation to automatically make effortless and continuous improvements in my voice. Other folks are now complementing me on my voice - that's certainly a new experience for me! Jonathan didn't stop with simply having me sound much better. He amped it up with fun exercises where I learned exactly how to use my new-found richer sounding voice and use my words to communicate much more effectively and produce positive results in others. With short, fun, and creative exercises, Jonathan taught me life-changing speaking skills that will only get better and better, auto-magically. Jonathan's personalized one-on-one coaching helped me achieve results that I truly did not think would be possible in just 3 days. I cannot begin to express my profound thanks to Jonathan for the life-changing skills he instilled in me in just a few short days. If you are interested in a much better sounding voice that will have positive and life-changing impact, sign up now and make sure you are one of the fortunate folks to attend Jonathan's Irresistible Voice Workshop.