The Genius Mapping page has moved.
Inbox Insights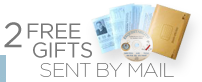 NLP gifts sent by mail:
CD & Sensory-Rich Word-List

Many NLP Practitioners are more sloppy with their thinking patterns, than they'd like to admit, or... would even notice.

Watch NLP Co-Founder Richard Bandler use NLP to eliminate Michael Strahan's phobic response to snakes -- in minutes (with Kelly Ripa bringing over a BIG snake at the end to test Michael's response). Spoiler alert: It worked ridiculously well.

No matter what skill you want to learn, no matter what fears or concerns or hesitation you may have, there are and will always be a wide range of approaches, to learning that skill.  It's important to keep that in mind when making learning choices.

Many more famous people have been trained in Ericksonian (indirect) Hypnosis and NLP than you might guess.  There are certainly far more who have strong interests here than have publically admitted so.  

On January 1, 2015, Jonathan Altfeld and 20 other co-authors released a digital book entitled "Creating Business Growth."

After six and a half great years based in central Pennsylvania, and running many courses in Washingt

What are the Four Stages of Learning?

In today's post, I share how and why an NLP Modeling project could be set up to fail, and what to do instead!

In today's post, I share a sales-closing I think you'll love, and follow that with NLP skills applied to selling, including: Sensory Acuity, Sensory Awareness, Calibration, Using Suggestions to 'plant' thoughts ethically, and other NLP language patterns!

Sales is one of the absolute best applications of NLP. Yet many salespeople well-trained in traditional models haven't taken advantage of this, usually because they're skeptical of whether or not NLP would get in the way of what they're alr
Jorge A. Colon

Attorney, Miami, FL

Attended Course : NLP Practitioner Training

Jonathan Altfeld is truly dedicated to each of his students' growth and effectiveness. His integrity, patience, and kindness are a good model for trainers, managers, and parents.

Joel Elfman

NLP Trainer, Massage Therapist, & more, New York, NY

Attended Course : Speaking Ingeniously

Consistently, Jonathan delivers what he promises, and he will go out of his way to deliver special pieces that you ask for. For me, S.I. delivered! There were a ton of learnings. Not only the explicit materials Jon presented but while he was layering knowledge into us (& unveiling the layering bit by bit) and moving us up the learning curves. Light bulbs from the huge array of other skills, other seminars I've gathered just kept popping off all the time. I got to connect a lot of stuff I learned elsewhere. It was fantastic! Headlines, State chaining, Anchoring, Embedded commands, Binders, etc. are a breeze. Don't get me wrong, I'll want a lot of practice to get better. But I have zero hesitation about going out there everyday, creating or just waiting for the opportunity to use these skills. And if I hesitate a little, then I know, there is going to be another opportunity any moment where I'm going to naturally, use pieces of what I was taught. And if for any reason I found myself hestitating in the future for some reason, I can use all the skills I've learned to state chain myself, easily and effortlessly. Just yesterday, 2 days after our seminar, I was on a job interview, and w/o thinking I started to use some of what I learned. It was so easy. And if I want that, it's mine. If you've watched other trainers and wondered how they do what they do so elegantly or not. Take Jonathan's course, let him show you how to unpack the pieces, and create your own amazing presentations. Jon's course is great for any skill level, from Master Prac, Trainer to knowing nothing. One of the guys in S.I. had never taken a single NLP class before. Either he was an amazing natural or another testament to Jon's teaching skill because he was able to handle all the learnings and exercises really, really well and keep up pretty well w/ the rest of us who knew a lot more NLP.

Jim Rapson

NLP Trainer, Real Estate Investor, Entrepreneur, Houston, TX

Attended Course : Speaking Ingeniously

Having taken Charisma Enhancement from Bandler/Lavalle in 2002 in Mexico, I just finished Jonathan's 5-day Speaking Ingeniously course in Orlando FL. (With due respect to Richard Bandler and John LaValle:) Here's why a person should take Speaking Ingeniously instead of Charisma Enhancement. Whether you have extensive public speaking experience but want to refine your skills or are a newbie who wants to stand out from the pack from the start, this course is a must for you. Here are the reasons why I think Holographic Communication is the superior choice: (1) Extensive practice at state chaining. Few skilled established NLP trainers will disagree that state-chaining is an integral part of any well designed training. Unfortunately few trainers will provide enough TIME, PREPARATION and PRACTICE in their training to really master the skillset. Several skills comprise the art of state chaining, including anchoring, state elicitation, use of tonality, etc. Jonathan teaches IT ALL. (2) Material and drills designed to "read" your audience while presenting. Some speakers are more focused on delivering their content, and less so on their audience's response. You need to be focused on BOTH. Few trainers will address this with any real level of detail and most will not set up drills to practice it. Jonathan does BOTH. (3) Preparation and practice with language patterns designed to generate the time distortion effect for learning. This wasn't taught at my Charisma Enhancement. (4) Immediate feedback on demos. FEW TRAINERS will offer you a comprehensive verbal review of your performance DAILY both good and bad. Jonathan does both. (this is not the same as some "green" well intentioned trainer's assistant giving you their "hepfull comments"). (5)Getting your audiences's ATTENTION. This is a skill in itself- Jonathan coaches and drills students on this everyday thoroughout the training using what he calls developing a HEADLINE. Finally, this is not a complete list of all skills taught by Jonathan and there were other skills that Jonathan presented not directly related to group presentations, in response to our requests during training. He went out of his way to deliver on those.

Alex Kravchenko

IT Consultant, New York, NY

Attended Course : Speaking Ingeniously

Consider taking Jonathan Altfeld's "Speaking Ingeniously" course. To start with, Jonathan is a very powerful public speaker himself, so even if there was nothing else to recommend about this course, just the ability to model someone who's able to deliver an amazing impromptu presentation on just about any topic I can think of is well worth the price of the workshop. What's even better, Jonathan, in addition to being a great communicator, is also a very skillful and dedicated teacher who's quite able and willing to deploy his considerable NLP skills to make his students better public speakers. Add to this a powerful "Speaking Ingeniously" model of delivering both prepared and off-the-cuff presentations and you get a hell of a training! Before the course I had some idea about spatial and tonal anchoring, as well as state-chaining in the context of public speaking. After the course, I have experience of moving people through various states while creating anchors. I also became much better at generating attention grabbing headlines. Bottom line – Jonathan delivers what he advertises and then some! I highly recommend this course to anyone who wants to improve their public speaking skills.

David Regler

NLP Trainer & Business Coach, Maine Associates,

Bought Video : NLP Skills-Builders (course)

Having just finished watching the third set of DVDs I can say that it has been a fantastic investment of my time and money. Each DVD is well structured, the quality is outstanding, the exercises are well presented and the material is first class. They undoubtedly stand alone on their own merits and, when combined, offer an extremely powerful learning experience. "Building Hypnotic Rapport" is great fun as you can do the drills with a partner and unpack them alongside the students on the DVD; "Sharpening Your Influence" was an excellent way to learn some extremely powerful language patterns; and, as a Coach, "Unbridled Motivation" was my personal favourite as it offers a wealth of techniques to use with my clients, I just love "propulsion systems"! If you, like me, are not yet able to train with Jonathan personally, these DVDs are an excellent alternative, with the additional benefit of being able to review them again and again. You will be delighted with this DVD set, there are gems in every one for everyone.

http://www.execcoach.net/executive-coaching/david-regler.htm

Mark Henry

Certified Hypnotherapist, Baton Rouge, LA

Bought Video : "Building Hypnotic Rapport"

Jonathan's skill builders DVDs are incredible. Learn about building hypnotic rapport by pacing and leading others breathing patterns. I synchronized my breathing with several attractive women at coffee shops and malls in the last month. Each turned their bodies toward me while I sat across a room. They gazed at me for several seconds. I felt that I connected with them on an unconscious level. I later spoke with them and were amazed at their friendliness to a complete stranger.

Michael S.

NLP Master Prac & Success Coach, Portland, OR

Bought Audio : Automatic Yes CD-set

I have ordered Jonathan's programs before and had VERY high expectations for this program… as with his other programs, Jonathan, *yet again*, delivers not only through his insight into how the mind works, but through the exercises that put you into *immediate action*. I found myself, as I was listening, being able to notice how my own states link together and how I had gotten stuck in the past. I feel like Jonathan has handed me the keys to move beyond where I had been -- by noticing how to sequence your communication to get results. It's incredibly easy when you know how to do it. And Jonathan has the know-how and experience to be able to teach the topics that other trainers won't touch. Because if you're like me, you may have taken practitioner and master practitioner courses… maybe from VERY well known trainers… and have yet to see a trainer who directly approaches the topic of state-chaining. What puts "Creating the Automatic YES" and Jonathan's other audio programs ahead of the pack is that he gives you exercises to do throughout the program and he has the knowledge and experience so the skills will be ingrained not only your mind but in your body where they NEED to be to get results -- easily. I have found myself noticing which state people are in as I'm talking to them and where to take them to get outcomes easily. My own confidence as a coach has grown considerably in my ability to influence my own state in VERY useful directions through listening to this audio program… that alone was worth the cost of admission. If *you're interested* in another rigorous, intellectual NLP experience… BAD NEWS… But by doing the exercises Jonathan suggests (or was it demands?), you're in for a real treat by ordering this program! My highest recommendation - THANK YOU!!

Andy Smith

Trainer of NLP & Appreciative Inquiry, Coaching Leaders, Manchester UK & France

Attended Course : Belief Craft Seminar

"I have attended separate KE & [SoM] trainings in the past, Belief Craft is definitely more than the sum of its parts. Doug's way of training [SoM] is the best I have found; for the first time I now feel I 'get' the "why" as well as the "how" of [SoM]. On my NLP Trainer's Training, [SoM] was one of the areas people had the least recall of - both the 'how' and also when and why you would ever use it. Previous trainings of [SoM] I have attended by other trainers have not sufficiently demonstrated... etc. Jonathan gets better every time he trains KE - awesomely powerful and complex concepts are rendered easy to learn and apply in the real world. I can't wait to start trying out this new material (Belief Craft and/or KE on its own) to benefit myself and my clients."

http://www.coachingleaders.co.uk/

Silke Scheidereiter

Germany

Attended Course :

Thanks for a wonderful & mind altering weekend - it was worth every single penny! [...] my brain just can't stop generating new ideas & solutions, identifying patterns, going through the huge pile of new information. [...] I still don't have a clue as to how you managed to get that much data into these few inches of my brain in such a short time!!! NLP seems to be much more effective & powerful than I ever dared to dream of.....

G.A.

Sydney, Australia

Bought Audio : Finding Your Irresistible Voice

After reviewing your CDs I started realising how applicable it was in creating a new improved voice range. I realised that with very little effort people were listening attentively to me, even in crowded places and in places where machinery is constantly running. My workmates noticed it too, dropping comments as to how 'agreeable' it was to listen to my opinions, and how much more rapport was noticeable! My new girlfriend also refers to my voice as to one of my good qualities, which -- in combination with my other NLP techniques -- makes for my voice a seductive weapon of choice. I am recommending it to my friends. Thanks!