Learning NLP for Presenting, Training, & Public Speaking
The Outdated "cookie-cutter" Typical NLP path is:
Practitioner ⇒ Master Practitioner ⇒ Trainers Training
That's Obsolete for Today's needs.
Are YOU "one-size-fits-all?"
Design a custom Goal-Driven path.
Click on the area that interests you, most!
One thing is certain. You're here at this website, exploring and learning NLP, for your own reasons. If it hasn't already become obvious from visiting this and other NLP Training websites, there is no one single recommended path, or purpose, for learning NLP.
Over thirty years ago, NLP was developed primarily for and amongst an eclectic group of therapists, for rapid and profoundly powerful changework. Since the early days it has grown dramatically to encompass a vast range of extraordinary human skills, and is now used by hundreds of thousands of people across the globe. Perhaps millions.
There are many, many different reasons to learn NLP. Thus there should be many different ways/paths to learn NLP. How do you begin to choose where to start? Or what's next? Which trainers are best for you? Which home study materials? Hopefully this page will provide a recommended framework for further development, whatever your background, whatever your reasons for learning NLP, and however far you want to go with NLP learning.
Learning NLP comes from Hundreds of Reasons;
the Mastery InSight Institute can best serve you
in these Five Key Areas of Development.
Inbox Insights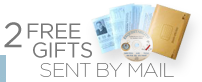 NLP gifts sent by mail:
CD & Sensory-Rich Word-List

Many NLP Practitioners are more sloppy with their thinking patterns, than they'd like to admit, or... would even notice.

Watch NLP Co-Founder Richard Bandler use NLP to eliminate Michael Strahan's phobic response to snakes -- in minutes (with Kelly Ripa bringing over a BIG snake at the end to test Michael's response). Spoiler alert: It worked ridiculously well.

No matter what skill you want to learn, no matter what fears or concerns or hesitation you may have, there are and will always be a wide range of approaches, to learning that skill.  It's important to keep that in mind when making learning choices.

Many more famous people have been trained in Ericksonian (indirect) Hypnosis and NLP than you might guess.  There are certainly far more who have strong interests here than have publically admitted so.  

On January 1, 2015, Jonathan Altfeld and 20 other co-authors released a digital book entitled "Creating Business Growth."

After six and a half great years based in central Pennsylvania, and running many courses in Washingt

What are the Four Stages of Learning?

In today's post, I share how and why an NLP Modeling project could be set up to fail, and what to do instead!

In today's post, I share a sales-closing I think you'll love, and follow that with NLP skills applied to selling, including: Sensory Acuity, Sensory Awareness, Calibration, Using Suggestions to 'plant' thoughts ethically, and other NLP language patterns!

Sales is one of the absolute best applications of NLP. Yet many salespeople well-trained in traditional models haven't taken advantage of this, usually because they're skeptical of whether or not NLP would get in the way of what they're alr
Robert Bradford

Author & CEO, CSSP, Ann Arbor, MI

Hired Training : Bespoke In-house Training

"Jonathan is a superb trainer with a deep understanding of his subject. His work developing the skills of my team has continued to add value over time."

http://cssp.com

Peter Buchanan

Architect, Author, Urban Planner, and Critic, London, UK

Attended Course : NLP Skills-Builders (course)

A very enjoyable and energizing weekend, with lots of learning. Jonathan's skills are immensely impressive, and another big plus is the range of things he brings in from outside conventional NLP. Generally, a first-class seminar, especially for those who have already done some NLP!

Chris Arellano

North Carolina

Attended Course : NLP Practitioner Training

Through this experience, I've gathered many things that I did not have before. I am able to see things, and see them from new perspectives. I have learned and am still learning how to improve both myself as well as those with whom I come in contact. Things I have just described are somewhat vague in description yet very profound to me. I owe much of this trance-formation to Jon for providing the tools and facilitating the use of these new tools in a positive direction. Thank you.

Kay Pentacost

Database Solutions Developer,

Attended Course : NLP Practitioner Training

For twelve amazing days in April and May the group of us learned about NLP through explanation, exercises, and trance (my favorite part). It's been 5 months since I started the NLP Practioner Training. The first effects I noticed after the training was how much easier it was to read my NLP books. The second effect was an ability to easily control my states, most of the time, and the knowledge that I could anytime I wanted to. The most frequent comment I got from others was something like... "you seem different... I don't know, lighter somehow." I take it as a compliment! My life has changed a lot. Some of the ways are very subtle: a sense of comfort, a feeling of attractiveness, more positive responses from other people. I get more done at work because my focus is better; when I'm not focusing, I use NLP to start and increase my focus. I have more fun when I'm not working (and really, more fun working). And in some ways things seem completely different. I can't explain exactly how, but the world is brighter and sparkly. You'll know what I mean, I think, if you've had a practitioner course; you'll find out when you take one, if you haven't yet. I think it's the best thing I ever did for myself... so far.

Brian Mertins

Bought Audio : Metaphor Machine CDs

Metaphor was one of the skills that originally attracted me to NLP, but after reading books and attending seminars I still didn't understand how to generate it. The best thing about the Metaphor Machine is that it lays the process out in clear and easy to understand steps so that you can truly understand how to generate effective metaphorical contexts. I found the second part of actually utilizing the metaphorical context to generate the desired effect to be less concrete, but Jonathan gives numerous examples and then a really wild demonstration that shows where you might take it as you practice... Great Product.

Michael VanderDonk

NLP Trainer & Business Consultant, TOACH, Sydney, Australia

Personal :

Michael Vanderdonk here. I'm an NLP trainer licensed by NLPTRB in Australia, trained primarily by Chris & Jules Collingwood and John Grinder, with a wide range of other trainer experiences as well. I also assist at Inspiritive's NLP trainings. Some years ago, I used to be a very highly paid IT consultant, and now I'm using and training NLP and hypnosis in corporate Australia. I've seen some of the best, I've seen incredibly poor training, and I've also seen a wide range in between. I'd like to take a moment and share with you why US-based NLP trainer Jonathan Altfeld is one of my favorite trainers by far, not to mention why he's highly regarded by some of the best and most experienced trainers around the globe. My interest in Jonathan's work after having attended most of his courses in Australia led me to travel all the way to the UK to attend one of his seminars in particular. Jonathan's trained primarily by Richard Bandler, through the Society of NLP. He started training in '97, has trained all over North America and regularly trains in the UK and Australia. Unlike some who've trained with Richard Bandler, Jonathan seems to be able to navagate his way between the different NLP "camps". Jonathan even sports a gracious review from Chris & Jules Collingwood (John Grinder's favorite trainers!), and James Tsakalos in Melbourne. These high quality reviews aren't any surprise to me. When I first met him, over 6 years ago now, was struck immediately with his effort and care that he gave to his students that was far beyond the call of duty. I was surprised he joined and and even encouraged his students to continue on after the seminar, taking the new skills learnt in the classroom and applying them out in the real world. Jonathan, socially, is amazingly memorable. I remember one evening dinner with a small group from the course, and after a small demonstration with our waitress, every other waitress and waiter, and even a chef, came to our table to find out what was happening. Then there was the time he had the bar staff in stitches of laughter, so captivated they ignored the other waiting patrons (which is usually when Jonathan says "go help your customers")! While he does use several tricks to get these results, he's happy to teach these -- and usually does. His ability to communicate powerfully at different levels at the same time is what guarantees his results. His personality is magnetic, and the way he teaches quickly and easily transfers the skills. There was this time in Melbourne where once again I join him for a drink after the event. He's not even been in the country 48 hours, and the barman yells "Jonathan!" as he enters. His communication is memorable, even to those people who only meet him for a few minutes. I immensely enjoy Jonathan's work - If I didn't I would not be writing this, and I would not have attended most of his events in Australia. Nor would I have traveled around the world in May 2004 to see him and a fabulous hypnosis trainer Doug O'Brien co-train together in London. I've attended his NLP Skills-Builders course (an intro course). I've attended his Linguistic Wizardry course twice (language patterns). I've attended Knowledge Engineering (modeling & belief systems). I've attended his Belief Craft course with Doug O'Brien (combining Modeling Belief Systems with Sleight-of-Mouth). He is an outstanding trainer, able to lead a room mixed with 'beginners' and seasoned NLP trainers to a common goal - His village council exercise in Linguistic Wizardry in particular is a great example of this. If you want to train with the absolute best, start interviewing lots of NLP Practitioners, Master Practitioners, and trainers -- and find out who they think continues to be worth training with. There aren't many, but they are out there. And Jonathan is one of those few!

http://www.toach.net

Steven Kenyon

Trainer, Network Consultant, Manteca, CA

Bought Audio : Finding Your Irresistible Voice

I'm a technical trainer who frequently teaches MCSE bootcamps. What that means is I take a group of 10 to 20 people and cram 6 months of learning into 1 or 2 weeks. This is an exercise for me as an instructor since it is 12 hour days, but with only 14 days to pass 7 tests, it's grueling for my students. Before I listened to your CD's, there were times when it seemed like no matter how much the students wanted to learn, they could only absorb so much in a day. About 8 hours into the second day most of my students would start to gaze over completely and frequent breaks were needed. Too frequent in my opinion (sometimes it's hard to get them to come back in and get going). With the proper use of your Dual Tone Voice & Modulation techniques, I found that my students could be completely captivated, even late into the last day! This program should be mandatory listening for teachers and trainers in any industry. Thank you for such an awesome program!

Andy Preston

Sales Trainer, Outstanding Results, Manchester & London

Attended Course : Linguistic Wizardry

What a fantastic 3-day event this is! Having been around the fringes of NLP for some time, after doing my Practitioner course, I was looking to further my skills without necessarily going the Master Practitioner route yet. I first met Jonathan Altfeld at an evening he ran in Manchester and heard about the Linguistic Wizadry course, and signed up immediately. Not only did the course look fantastic, but it was being held near Amsterdam - how could I refuse! In 3 days, I learnt more practical NLP (and how and where to apply it!) than with the vast majority of other trainings I've been to. I knew there were NLP trainers in the room, other Practitioners and people who'd not done Prac yet - and I was worried that the material would either be too complex for me to understand, or too simple (for the newbies). After the first hour, all those concerns melted away. Not only did Jonathan make the material simple, easy-to-understand and very practical, but the way he taught ensured everyone in the room (regardless of skill level) was getting massive value. I find I've achieved great command of metaphors, sensory language, storytelling, and much more - to list them here simply would not do the course justice! In my humble opinion this is by far the best value NLP course I've ever done, and having studied with some of the best NLP trainers in the world - I rate Jonathan in the top 1%.

http://www.outstanding-results.co.uk/

Joel Elfman

NLP Trainer, New York, NY

Attended Course : Becoming Outrageously Funny

Becoming Outrageously Funny is an Outrageously Amazing seminar. And Jonathan Altfeld, one of my favorite trainers is at the top of his game. Jon is an absolutely fabulous trainer who teaches with warmth, heart and caring. He is a wonderful modeler, who applies his significant skills to each of his seminars. And Jon goes further; he has also elegantly modeled the structure of a training, so your learning is layered and maximized and Jon models each of his students so he meets your individual goals for the class, and you maintain your best learning state and optimal learning curve with the class. The entire class is a well-designed and layered process to maximize your learning. While you're figuring out a new piece, the previous pieces are nicely settling into your brain and body. Becoming Outrageously Funny is a wonderful skillset, and incredibly insightful into the structure of humor. We studied various comedians, figuring out which ones best appealed to us. And we examined what states they created, what mechanisms they used and what NLP patterns and other pieces they used to create laughter. And we got to practice and apply some of those pieces in class, so we could begin to immediately integrate some of what we learned. For me, Jon delivered, and I am on the path to Becoming Outrageously Funny and with practice who knows what is possible. I highly recommend Jonathan as a trainer.

http://www.joelelfman.com

Ustahi

Kosovo

Bought Audio : Knowledge Engineering

My life is really getting even more interesting, just now I finished listening one more piece of puzzle I've been missing - how to track beliefs. My belief about beliefs is that they're life itself. So why not learn everything about them? If you want a precise model of how to do it and get to know people's circuits then Knowledge Engineering is the course to study and put in immediate use. I'm soon going to become Telecoms/Computers engineer and Jonathans experience as AI expert really got me in a new world of possibilites. I'm thinking about how to use it in all the directions in my life. As a guaranteed side benefit from the course is also opening your ears and listening to what people tell you. I'm really finding this a true must skill one should have. I'd like to thank Jonathan for his way of putting the model and for his genuine interest in his customers.