Compelling Public Speaking, & Remembering Names Naturally: Two 1-day Classes in Youngstown Ohio, January 2016
Two Fabulous single-day workshops are coming
to Youngstown Ohio in January 2016.
How's your memory for people's names?
Are you ever embarrassed by forgetting names?
How about your presentation skills? Do they leave a bit to be desired? Are audiences forgetting your content, or not taking action afterwards? Or worse... do you still have any fear of speaking?
If either or both of the above areas could use some work... take note! Something wonderful is coming!
      Dear Business Professional,
      All of us are works in progress. We all have our own natural gifts. We all have our achilles heels. And we all have skills in between those two extremes that could really use some work.
      Most of your successes spring from your strengths. You know this, right? Socially, we regularly acknowledge this for each other: our gifts are what got each of us, to where we are today. What we often don't acknowledge, however, is that its usually our weaknesses that keep us where we are today, and prevent us from elevating to where we want to go, tomorrow.
      Fortunately, by improving ourselves, by working on our weaknesses, and by building new or better skills that other people find immensely valuable in business settings, then -- we really can step up,we can raise the bar higher, we can elevate ourselves, and we can even enrich the lives of people around us, as well.
      So if it's just that easy, then... why don't we? Why do we stay stuck, and hesitate to enable our own growth? Why do people remain desperately stuck in the slow lane? Content with mediocrity instead of excellence?
People get busy. It's hard to commit a lot of time.
      We understand. And that's why we've structured these two fabulous opportunities for you to spend one day per topic, dramatically improving your knowledge and skills in either or both of these two areas that plague so many wonderful people.
      Remembering Names: If you could spend just 6 training hours becoming not just proficient at remembering people's names automatically, but easily and naturally gifted at it, would you? Do you think you'd find it valuable to be able to automatically remember anyone's name -- long term? How about others? Wouldn't they be immensely impressed when you demonstrate that skill? (Don't believe it for a second if your inner voice says "but I have a crappy memory." Your inner voice is lying to you!! You don't have a bad memory; although you may be using really poor memorizing strategies, every day. We'll change that in the first of our six hours together!
      More Compelling Presentation Skills: Forget Toastmasters for a moment. What if you could shift your focus away from typical checklists of what some experts think public speakers need to remember, but instead, on the process of how great speakers WOW audiences? What if that shift from "content" to "process" could short-circuit panic-inducing things like nervousness, or worries, or an inability to stay focused while speaking? What if everything 'they' told you about Speaking was an older, less effective way to go about learning how to speak? What if there were a shockingly better way, with more fun attached, and more laughter and joy built into the learning?
      You'll read more about these two 1-day courses, below. Because of course, the reasons you would use to justify attending these workshops, is based on what you'd get from attending.
First, here's a little bit about the trainer you'll meet in January: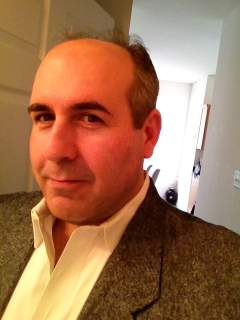 Our Trainer:
Jonathan Altfeld
Jonathan Altfeld has been training workshops globally since 1997, and has been rapidly and dramatically improving people's mental strategies and communication skills ever since. He's consulted with Fortune 500 companies, has trained workshops in over 10 countries, recorded multiple home-study programs, consulted for companies around the world, and now also has a thriving business coaching practice. In January 2015, he became a contributing author to the Amazon best-selling business book "Creating Business Growth." He believes his highest calling and expertise is in constructing fun accelerated learning experiences that build better business people, and truly change lives for the better.