Rex's New Course

published by
administrator
on Thu, 2014-07-03 08:58
Main Headline(s)...
Stub content
Identify 1 or more problems
Regular Text
Ramp the problem up, make it bigger, push them to threshold of needing to take action
Regular Text
Share a better way
Regular Text
Explain the solution
Regular Text
Show case studies
Regular Text
Make an offer
Regular Text
Add value
Regular Text
Add more value
Regular Text
Add incentive and/or bonuses
Regular Text
Call to Action
Regular Text
Benefits
Benefit 1
Benefit 2
Benefit 3..7
stub ending -- edit as needed
Rules for receiving a bonus NLP product, free:   This is a bonus added-value incentive, not a backdoor.  When you register for the class, your tuition is always refundable before attending the event.  If, however, you would like your bonus product shipped early, then your refundable tuition is no longer fully refundable -- we would refund your tuition on file less the cost of the bonus product.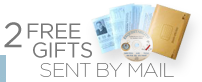 NLP gifts sent by mail:
CD & Sensory-Rich Word-List

Many NLP Practitioners are more sloppy with their thinking patterns, than they'd like to admit, or... would even notice.

Watch NLP Co-Founder Richard Bandler use NLP to eliminate Michael Strahan's phobic response to snakes -- in minutes (with Kelly Ripa bringing over a BIG snake at the end to test Michael's response). Spoiler alert: It worked ridiculously well.

No matter what skill you want to learn, no matter what fears or concerns or hesitation you may have, there are and will always be a wide range of approaches, to learning that skill.  It's important to keep that in mind when making learning choices.

Many more famous people have been trained in Ericksonian (indirect) Hypnosis and NLP than you might guess.  There are certainly far more who have strong interests here than have publically admitted so.  

On January 1, 2015, Jonathan Altfeld and 20 other co-authors released a digital book entitled "Creating Business Growth."

After six and a half great years based in central Pennsylvania, and running many courses in Washingt

What are the Four Stages of Learning?

In today's post, I share how and why an NLP Modeling project could be set up to fail, and what to do instead!

In today's post, I share a sales-closing I think you'll love, and follow that with NLP skills applied to selling, including: Sensory Acuity, Sensory Awareness, Calibration, Using Suggestions to 'plant' thoughts ethically, and other NLP language patterns!

Sales is one of the absolute best applications of NLP. Yet many salespeople well-trained in traditional models haven't taken advantage of this, usually because they're skeptical of whether or not NLP would get in the way of what they're alr
Michael Beale

NLP Trainer, PPI, Milton Keynes, UK

Attended Course : Knowledge Engineering

 I can throroughly recommend this course for anyone who is interested in developing their skills in modelling excellent performance, developing opportunities or solving problems. The skills apply equally well to concepts at work as well as to personal issues. In addition the relatively small numbers helped create an exceptionally positive atmosphere and enabled excellent individual feedback.

http://www.ppimk.com

David Gould

Bristol Hypnotherapy, Bristol, UK

Attended Course : Speaking Ingeniously

Of the 10+ trainers I've trained with and met, (Note, this includes Richard Bandler & John Grinder both) none have been close to his [Jonathan's] 24/7 devotion to students (especially the 'difficult' ones). For example, 90% of the time he offers bonus lessons over meals and often late into the night. His understanding of NLP is as deep as that of any trainer outside the original Santa Cruz study group. But more importantly, it's his ability to package and deliver that knowledge so that his students use it... that makes him one of the best trainers ever. This incredible ability is what Jonathan aims to teach in the Speaking Ingeniously seminar. I'll let others speak for previous HC events but I can tell you that this time he hit a perfect bulls-eye. And it was a blast! I don't remember having so much fun in an NLP training. This group was a wonderful mix of personalities. I often go into a seminar with different outcomes from the other students and Jonathan allowed us the flexibility so I could focus on what I wanted out of it. I've got more out of this seminar than all but 2 of the other 19 I've done.

http://www.deep-trance.com

Joseph Kao

London, UK

Attended Course : Knowledge Engineering

Everything I've bought from Jonathan invites you to stretch yourself, or as Jonathan puts it, to be aggressive with your learning. And when you do the exercises and actively engage with the material, you'll find there are few products on the market that produce as great an impact in your skill development as Jonathan's do. Jonathan and Doug's new Belief Craft MP3s are a thorough grounding in two skill-sets: Knowledge Engineering (how to track beliefs conversationally), and Sleight of mouth (how to reframe a person's belief in at least 16 different ways). Once you actually do the exercises – I found that you immediately start to hear far more belief structures in people's everyday language. My thinking has become more flexible, and I can more fluidly create fresh perspectives for my clients and friends in everyday conversation.

Brian Tracy

Speaker, Author, World-Renowned Business Expert, Brian Tracy International,

Bought Audio : Finding Your Irresistible Voice

"This is a wonderful program that will give you a powerful, authoritative voice. It can change your life."

http://briantracy.com/

Crystal Spring

NLP Practitioner & Reiki Master,

Attended Course : NLP Practitioner Training

Once again Jonathan has completed a training and brought us all to a beautiful crescendo, ascension of skills, clarity, and directed us in reframing the hovering hesitant past to a powerful present which is future-paced and has maximal integration. Thank you Jonathan.

Anand Rao

London, UK

Attended Course : Belief Craft Seminar

"I thoroughly enjoyed the training which has helped me to fill in a tremendously powerful area of skill in NLP, that I had previously avoided by thinking it was going to take too much effort to learn. Combining [SoM] with KE gives a context in which to precisely use language patterns."

Andrew Joy

Principal French Horn, Cologne Radio Orchestra, Cologne, Germany

Bought Audio : Finding Your Irresistible Voice

Your CDs arrived safe and sound. I've listened to the first two and worked on the exercises. I'm a 55 year young, professional principal french horn player and have been working in a top German symphony orchestra for the past 30 years. I listened to the bonus telephone interview today. I am blown away. The results, applying your voice exercises to my playing (and to my students) are phenomenal. Resonance plays a huge role in performing on a brass instrument and very few poeple understand much about it. I've picked up useful and practical information, from singers and voice coaches, that I've been able to adapt to brass playing. Explaining resonance is now easy using your nose, mouth, throat etc, approach. The killer though, is using double resonance. I have free at present and don't have to perform in the orchestra (and the hall) until the beginning of Febuary. However, I am itching to hear how my changed sound is in our hall. It has to be amazing. Your material has added wonderfully valuable understandings to my comprehension of what constitutes excellent quality brass player and has beautifully simplified my means of effectively communicating it to my students. There has been a lot of belly laughter, stunned ears and broad smiles in my teaching studio this week. I'm teaching a course to amateur wind and brass players next year and am looking forward to applying your teachings to this particular situation for the benefit of the people attending. Thanks a million. This is one of the few times in my life where I've been gladly reeling and with a huge smile on my face.

http://www.andrewjoy.com

Silke Scheidereiter

Germany

Attended Course : NLP Skills-Builders (course)

Great, great, great! Thank you so much for helping me to find out more about what I've already been doing well, unconsciously! This was exactly what I needed to take my NLP skills "out there" and to the next level... and beyond! And thank you for opening up a whole new world full of miracles & adventure. Now I'm ready to explore! My main goal in this seminar was to find a way to integrate NLP more into my day-to-day life. In the past I sometimes got frustrated because I felt that I learned something very valuable and never got around to using it - at least not in a way I could verify to myself. It was as if a connection was missing between what I knew theoretically and what I actually DID. That's changed! Not only am I now using my NLP™ skills... I can't even turn it off anymore!! I've become an active player in this game - and I love it! Just the other day I got a glimpse of what really effective communication feels like. I had an appointment with a guy who definetely was in a less-than-positive state and who had no intention of giving me what I wanted -- and I got my way!! I was in the right state, alert, got my language spot on (...did I tell you that I love sleight of mouth?), had the tonality right, paced and then led led led led him to feeling great about my demands... WOW... talking about flow!!! Thank you, Jonathan, for sharing your knowledge! And thank you for blowing my limiting beliefs apart once more...!

Tom Olson

Maryland

Attended Course : NLP Skills-Builders (course)

Thank you for such a wonderful and powerful introduction to NLP. I must admit that Friday night, I was feeling a mix of excitement and skepticism. Although I had already read three books on NLP, I still needed proof. I needed someone to show me that NLP was for real, and show me, you did. The skeptical voice in the back of my head was quickly quelled. I appreciate the openness and respect you exhibited to the attendees through out the entire three days. But most of all it was fun, and for me, an adventure. I do plan to continue this adventure with additional training. Thanks again for pointing out the possibilities. You are a great trainer and I look forward to training with you in the future.

Cesar Gutierrez

New York, NY

Bought Audio : Finding Your Irresistible Voice

Hope you and yours are doing well. I just wanted to share this recent compliment I received about my voice from a young lady I just met. "I also think you have a very nice voice. I would like to hear it some more." This of course led to us exchanging numbers and a potential relationship. So, with that said, when is "Irresistible Voice 2" coming out!? Thanks again for making a product that exceeds expectations.