NLP Practitioner Course, Weekend Modules format, Altoona PA, Summer 2015
NLP Practitioner Training Modules (Currently unscheduled).
Share with friends, circles, & followers.
| | |
| --- | --- |
| | "NLP has metamorphosed into an all-purpose self-improvement program and technology." - Time Magazine |
| | "NLP could be the most important synthesis of knowledge about human communication to emerge since the explosion of humanistic psychology in the sixties." - Science Digest |
| | "Neuro-Linguistic Programming, co-founded by Richard Bandler and John Grinder, is an approach to psychotherapy that uses language patterns and metaphor to communicate with the unconscious mind." - Playboy |
| | "NLP may be the most powerful vehicle for change in existence." - Modern Psychology |
| | "NLP... is in fact the analysis of human communication processes with practical applications in training/learning situations, people management and self-management. It's about openness, the ability to change, and creating well-formed outcomes. That's probably why the idea has become so successful in today's turbulent world of work and personal life." - Mortgage Strategy |
| | "NLP cannot be dismissed as just another hustle. Its theoretical underpinnings represent an ambitious attempt to codify and synthesize the insights of linguistics, body language, and the study of communication systems." - Psychology Today |
Taking NLP Practitioner training can be a doorway into a completely new and different life. Learn the secrets of extraordinary masters of communication, teaching, and motivation. Discover how to run your own brain more effectively, in order to achieve success in ways and places that you might never have thought possible before. Be one of a select group of people to attend this special seminar, and learn the latest interpersonal techniques that the fields of psychology, medicine and coaching are often now adopting as essential people skills. When you learn Neuro-Linguistic Programming you will be learning how to make major changes in yourself and others quickly, easily, exquisitely. Learn NLP techniques, create more empowering beliefs, create new thinking patterns and far improved communication skills, all within a 10-day transformational and growth experience that will uplift and inspire you, and those you love, by example.
Through exploring NLP, you also reward yourself with the best techniques discovered in rapport, self-change, sales, & persuasion! We invite you to give yourself a gift unlike any you've ever experienced... acquire training in NLP and open your floodgates to adventure!
      We currently offer our NLP Business Practitioner training in both modular and intensive formats; this is a unique offering in the USA; most US trainers only train a standard Practitioner course.  That said, do let us know you'd like to attend our standard NLP Practitioner Training.
NLP can and will help you to:
Own Interviews (as either interviewer, or interviewee)
Get promotions faster (or at all)
Coach others more easily and far more effectively
Create instant rapport with 1 or more people at a time
Get more in touch with your unconscious mind -- and everyone else's
Manage emotions more easily
Learn to listen more effectively and read (both overt & covert) intentions and values
Induce Better States in Others through Both Verbal & Non-Verbal Techniques
Accessing Resourceful States of Competence & Confidence (States of Excellence)
Sell more effectively and easily, with less objections and less stress for all parties
Increase your sensory awareness and see/hear/feel what most people miss in human communication

Connect more deeply and effectively with anyone, anywhere
Become more congruent in life, aligning our resources and decisions with our values.
Developing Meaningful Goals & Clear Strategies for Attainment
Understanding Non-Verbal Cues & Language Patterns
Speak more easily to people at any strata of an organization
Replace Limiting Beliefs with Empowering Beliefs
Convince groups of the value of your perspective
Learn how to better manage people differences in the workplace.
Utilizing TimeLines to Access & Easily Wire Around Past Trauma
Design elegant 'exit strategies' if you aren't (or someone else isn't) happy in a current career or job.
Acquiring NLP Certification
NLP is a powerful methodology, technology & even an attitude... designed to help you to build and easily access mental, physical & emotional resources, innate skills, & creativity! This training is structured to open you to your real potential both personally and professionally! Learn to experience deep states of relaxation, awareness, & intense clarity. Access states of creativity, open pathways to optimal health, release limiting beliefs, & enhance self-esteem!
Equally important, you'll be able to do the same for your loved ones - including your children. Imagine being able to help them grow up in a positive world (and having techniques to get them to do what you want them to do without having to nag!).
When you learn the latest technology available anywhere, there is no limit to the results you will get. See every decision you'll have being more effective then you thought possible. Hear yourself getting positive results each and every time you use this information to your advantage.
Not everyone is convinced about this training. Until they try it, that is. As soon as you step into this seminar, you will be delighted with new insights, new ideas, new strategies and new approaches to getting what you want, in the shortest time possible.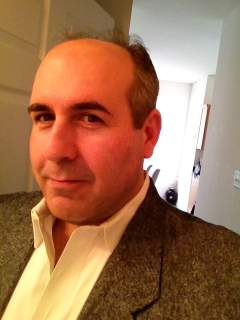 Our Trainer:
Jonathan Altfeld
Jonathan Altfeld has been training NLP globally since 1997, after another highly successful career as an Artificial Intelligence consultant to Fortune 500 companies. Since then, Jonathan has trained in over 10 countries, recorded multiple home-study programs, consulted for companies around the world, and done ample personal and executive coaching.


Here's a little more about Jonathan's training Style:
Jonathan trains using a range of approaches, including storytelling, many practical exercises with feedback opportunities, multi-channel communication (he demonstrates as he trains; He uses NLP to train NLP, constantly), and explanation.
Step 1: Storytelling/Metaphor.  The stories prepare the mind for exercise drills.  Open unusual pathways, expectations, sorting patterns, curiosities.
Step 2: Exercise drill / practical experience.  You'll experience tasks and exercises in which you'll learn the skill, before it's been explained 'fully'.  Experience is an incredible teacher -- infinitely faster than explanation.
Step 3: Unpacking / Q&A / Explaining / Describing.  After we all have a rich set of shared experiences from which to communicate, them we discuss a skill consciously as fully as time allows.
This process, by the way, is a form of accelerated learning, far deeper and more effective, than if we spent the same amount of time giving full detailed checklists and definitions.
A little more of Jonathan's background:
Here are some of his work experiences (not limited to this NLP training business): 
Learned in-person sales, ages 13-18, at summer music concert series in NYC, managing a team of hawkers.
At 15 became the pre-concert announcer for upcoming rock concerts, several years running (to crowds of 10,000+ listeners).
Media experience, ages 15-16 - created and starred in public access NYC television show
Ran tv & radio shows in College (campus media)
Undergrad degrees in English, Philosophy, and Computer Science
Graduate school in AI / Cognitive Science
Learned technology support skills at Inference Corp (AI company) 

Became star consultant at Brightware (AI company) 
Got published as an Innovative AI Developer @ IAAI '96
Sold & then built multi-million-dollar intelligent software solutions to Fortune 500 companies
Opened NLP training business in 1997, went global to UK & Australia within a year
Have coached people for 17 years on personal and business matters at every strata of work contexts, from senior / lead roles up through C-level / MD positions.
Regularly consult for & train bespoke training programs in business settings across the globe.  I'm often called upon to design challenging solutions to seemingly intractable solutions.
Module 1: Foundation Awareness, Flexibility, Analytics
Weekend #1:  Not presently scheduled.  Call now if you'd like to discuss this course with us - 813-991-8888.
Venue:  We choose this after we pick specific weekends, and usually choose a spacious conference room in a mid-service-level hotel.
Our outcomes for this module include:  To set up foundational NLP skills, develop expanded perspectives and optimal learning states and strategies, establish core components of skills that will be blended and woven together over time in more nuanced and strategic fashion, expand your thinking patterns, get you seeing, hearing, and feeling far more than you have before, create more possibilities, and introduce the two core NLP language models and their applications.
Our topics for this module include:  Well-formed Goals, NLP Presuppositions, Verbal & Nonverbal Rapport, Mastery States of Learning, Sensory Acuity, VAK (Modalities & Sensory Rich Language skills), Language Models (Meta Model & Milton Model) & more.
How you'll likely feel, after this module:  We'll have begun gently, creating a fun and playful, experimental space, where you'll be able to easily try new things out, and enjoy doing so.  That gentle beginning cushions the effect of having your limiting beliefs challenged, because as Jonathan demonstrates new skills that you might think couldn't be done let alone done reliably -- and then gets you doing them successfully too... it becomes hard to go back to those limiting beliefs.  And that requires moving forward with a sense of new wonder and curiosity about how things can and will be different in the future.  You may not yet have a new sense of direction, and that's fine, because there are too many possibilities at this point.  To counter that, between Modules 1 & 2, we provide you with two in depth language models to practice and work on learning to recognize and use.  Remember, you're still in the early stages at this point.
 Call us at 813-991-8888 to express interest in this module!
Module 2: Core Skills: Techniques, Systems, Skills & Methods
Weekend #2: Not presently scheduled.  Call now if you'd like to discuss this course with us - 813-991-8888.
Venue: We choose this after we pick specific weekends, and usually choose a spacious conference room in a mid-service-level hotel.
Our outcomes for this module include:  To teach the major core skills for NLP, have you practice your foundational (Module 1) skills while using profoundly effective tools and techniques (in directed fashion).  This is where you learn what each tool does and is good for.  You'll learn more about your own natural skills and weaknesses, and set up new feedback loops for improving in the group setting and on your own afterwards.
Our topics for this module include:  Eye Access cues, submodalities, anchoring, trance, values, strategies, metaprograms & more
How you'll likely feel, after this module:  You're going to have some major Eureka moments during and after this module.  You'll be elated with early successes, and also be stretching yourself, finding comfort zone boundaries and learning that it's OK to push through them.  This is where you'll begin to develop a sense of competence and a belief that you really can do these extraordinary things, balanced with the knowledge that you really do need to practice these skills if you want to keep them and develop them to the level of unconscious competence.  You will have a stronger sense of direction... after this module.
Call us at 813-991-8888 to express interest in this module!
Module 3: Tools & Style: Integration, Complexity & Artistry
Weekend #3:  Not presently scheduled.  Call now if you'd like to discuss this course with us - 813-991-8888.
Venue: We choose this after we pick specific weekends, and usually choose a spacious conference room in a mid-service-level hotel.
Our outcomes for this module include:  This is where we teach and demonstrate more complex weaving and blending of all of the other core and foundational skills in NLP.  This is our skills-integration weekend where it all comes together.  Jonathan likes to say (tongue in cheek) that it would take him 10 days to properly train timeline skills... because timeline skills (on day 10 of this course) essentially use everything else he's already taught in his 10-day Practitioner training.
Our topics for this module include:  Swish, Squash, Time Distortion, Timeline work, Skills Integration, & more
How you'll likely feel, after this module:  Elated, Elevated, Expanded, Competent, More Highly Aware, Deeply Curious, More Tolerant, More in Control of Your Emotions, More Self-Directed, and More Self-Motivated!  All emphasized by an ever-present growing sense of playfulness and sense of wonder about how you'll move through the world differently, going forward.
Call us at 813-991-8888 to express interest in this module!
Share with friends, circles, & followers.
Deposit to Sign up: We begin with a (Fully Refundable) $400 deposit to show your intent to join in, and enable your schedule needs to dictate our scheduling process.
Option 1: Full Balance all at once The cost for all 3 Practitioner modules is $2395.  $400 deposit, with $1995 balance payable before the course begins.
Option 2: 4 Payments; Deposit, + one payment before each weekend:  $400 Deposit, then $640 before 1st weekend, and $740 before 2nd & 3rd weekends, respectively. $2520 total paid.
Option 3: 12 Payments: 12 payments of $240, $2880 total paid.  This is a request for credit, special conditions apply.
Call / Write now at 813-991-8888 or through our feedback form to express interest in this course.