NLP Coaching Wizardry - Become a More Gifted & Extraordinary Coach
Now ANY coach who wants to avoid Show-Stopping PANICKY moments with clients, not knowing what to do to help them... we've got a proven pathway to Brilliant Coaching Creativity and a total escape from "Script" Paralysis.
Finally Live your Dream of Earning a Great Living,
Helping Others Achieve their Own Dreams.
Now Enrolling for New York City October 20/21, 2012
Dear friends & colleagues,
If you're already a coach... or want to become one, in some fashion or other... please read this letter in its entirety. We've developed innovative training methods to help coaches become far more effective, creative, elegant, and impactful.
Hopefully, we can help you avoid the awful repetitious experiences of a Life Coach named Peter who used to email us repeatedly for advice.
One Life Coach was Losing Clients left & right,
thanks to moments of deep self-doubt.
In the past, one life coach emailed me about once a week with one client issue after another, that he just couldn't solve. He got rapport easily, asked for positively phrased outcomes, learned about the problem thoroughly, and had a wealth of changework techniques he could use.
But he was regularly caught off guard in the middle of coaching sessions. His clients didn't like feeling like their coach has no idea how to proceed. Many then walked out the door, never to return.
I kept telling him what he needed wasn't more techniques, but rather, a wider range of creative and flexible ways to solve problems. He needed experience... faster than he could get it, in a coaching practice.
I finally convinced Peter to attend my "Linguistic Wizardry" course where he had an opportunity to learn how many different ways there are to solve unique coaching challenges. He gained creativity and competence, started keeping more clients, and then he asked me for more such experiences!
Every Life Coach starts out with great hope, promise, and lofty ideals.
And every life coach, regardless of how well trained they are, gets clients who occasionally challenge them. Some more than others.
Perhaps the most universal failures coaches experience stem from moments when a client presents them with a challenge or problem that the coaches have no idea how to solve.
When I get calls from Coaches after sessions like that, I say...
That's "Script Paralysis" & "Method Inadequacy."
Needless to say, they don't like hearing that. But fortunately I have a solution.
You see, I know that at those moments, most coaches get frantic... searching their minds for any patterns or techniques that might come to mind... that could help. Great intentions... a wealth of knowledge... skill... caring... and nothing comes to mind.
No wonder perfectly competent and skilled people occasionally feel incompetent. But again, I have a solution.
Some of you already know...
it's your destiny. You're a "Helper."
You love to help people. It gives you joy to help your friends and colleagues break free of their own limitations and create the lives they know they want to lead.
Maybe you're already doing this on the side from your career, maybe you're just dreaming of spending more time doing it. Maybe it's already giving you more joy than your current career, or maybe you're already a coach, but not as effective as you want to be.
If you're any of the above, we all share one thing: We LOVE to help people. It's a real joy -- a passion -- it makes us want to get up each morning -- and it feels SO good to share our passion for living our lives with gusto and building the dreams we imagine. We help people unleash themselves.
And if you share even 10% of our enthusiasm for doing things WELL, then you know...
Wanting to help isn't good enough.
You've got to Hone your Skills, and Get GOOD at it.
Don't get us wrong, wanting and loving it, does count for a lot.
But coaching is now one of the hottest growing fields in the world. Just wanting to help isn't enough anymore; the competition is becoming fierce. To be a successful coach on an ongoing basis, you need "lifelong learning."
You need unique skills and tools.
And then you need to keep "sharpening the saw".
Sooner or later, new coaches come along with new insights, new skills, and people may hear their messages. Your message needs to be compelling, too, and continue to be compelling.
To sharpen the saw, you need to keep finding ways of becoming better at helping, and even more so, if you can find ways of becoming more magical, that's what drives more new clients to you, and more repeat visits back to you.
There are certainly some
"certification courses" out there...
Many of these courses and coaching schools will teach you some good basic foundational coaching skills, and give you a certificate, and let you join their club and get their stamp of approval.
These are good things, and if you want to become a coach, that's a good choice. We think you benefit from getting education from multiple sources.
And it might interest you to know that MANY NLP students also become coaches. And many coaches have taken some NLP courses. I can assure you from experience:
NLP Makes Coaches FAR More Effective.
Since there is so much alignment between coaching & NLP, I've met and seen hundreds of coaches at my workshops around the world. Literally hundreds.
And inevitably, these coaches share their passion and their careers with other students at my courses. I overhear conversations, and see these coaches at work.
The pattern was obvious: The most effective coaches I've met (and those who were most successful at selling their services to other students), were those people who had acquired lots of NLP training under their belt.
NLP helped them become more aware. More flexible. More congruent. More charismatic. They developed greater rapport. They heard the other person better. And they offered more personalized, value-based communication.
I literally watched while coaches not-yet-NLP-trained were losing coaching business to those who were NLP trained.
And from that perspective... from that extensive experience... I know...
I can help you Become a Better Coach, and a
better Advocate/Marketer of Coaching Services.
To explain how and why I know I can ramp up your game, we need to rewind back to the year 2000. Let me invite you into a seminar I ran in 2000, in Washington DC. It was the fourth time running my "Linguistic Wizardry" course. I've since run that weekend over 30 times, on 3 continents (until 2009 when I retired that course). Something magical happened back in 2000 in DC...
After teaching an amazing group for the first 2 days... I realized I needed to further develop the final "skills integration" exercises. And I didn't know initially how to begin, but my outcome... was to put those NLP students... into a situation... where they would get a vivid taste of what its like to practice NLP in a truly gifted way.
It was at that moment, that profound turning point for me... when I shifted my training style from "just presenting things well..." to "creating evolutionary experiences" allowing my students to slide through or past their limitations or blocks or hesitations, and become more flexible, aware, and creative. From experience, I'm confident I can -- AND will -- help you accomplish all this, profoundly naturally, quickly and easily.
Thus was born a new way to train coaching (*and practicing NLP).
Introducing our VILLAGE COUNCIL exercises.
One of my students in Denmark affectionately named this experience after participating in one of my London courses. At the time, though, it had no name... just a profound result. It's a group experience:
Each student brings something to the group exercise, and the process is managed (content-free) by me (Jonathan Altfeld). I'll describe a little more about it in a few moments.
Many of my students seem to agree that this may be one of the best NLP Practitioner training tools ever devised:
    [...] One of the best things for me was also on the last day... an exercise Jonathan has created called the Village Council. It was a great way to experiment with our new levels of sensory acuity and calibration, and a great way to understand just how powerful NLP interventions can be. My only regret about this course was that we didn't have another full day just for the Village Council. If you use NLP in coaching or do NLP change work, you will find this exercise invaluable. [...]
- Craig Eubanks, Direct Marketing Consultant, San Francisco, CA
    [...] The saying goes that "imitation is the sincerest form of flattery!" Well, I found some of the exercises [Rashid was referring to Village Council!] so useful that I utilised them in trainings I have given for companies like Nokia. [...]
Rashid Kotwal, BEng, TNLPTA, DHyp, DCoun. President, Revealed Resources, Sydney, Australia
    [...] I loved the Village Council exercise. Apart from getting to work collectively on issues, it was an inspiration to see how he gets to the heart of the matter in seconds, without the need for detail. [...]
Gill Jacobs, London, England
WHAT IS IT? What is the Village Council?
The Village Council exercise is a group experience:
One audience-member presents a challenge to be unraveled and solved.
Three Village Councilmembers (on stage) discuss everything their senses picked up on, saw, heard, and felt.
The Council-members build three concurrent pathways to a solution, never rushing ahead with any single solution.
There are many more nuances to this process that contribute to the magical results people have described, but that's the general idea. Also, any other audience members can contribute ideas throughout, while the lines of communication are managed tightly. Ultimately the council-members decide which 3 directions to pursue throughout the current round.
Finally, aside from an optimal solution being found easily... the bigger result is:
Every student in the room... paradoxically... develops more effective problem-solving skills, with greater awareness, flexibility, patience, and creativity. It's amazing to watch -- and a real privilege to direct.
And more importantly for YOU... this experience became the springboard... into designing a wide range of training experiences for coaches and NLP Practitioners... that in my opinion have no equal in the field. And I've been testing some of these exercises in other courses... over the past decade. As a result...
What will you GAIN from "the Village Council"?
What you'll find repeatedly most valuable during the Village Council is seeing and hearing "here's what 10-20 other smart minds would do with the information we have at this point." You'll find you'll have learned several critical new things:
Where your REAL strengths are.
How to identify, clarify, and strengthen past areas of weakness.
How to separate your ego from single solution development (one of the HARDEST things for coaches to come to grips with, it's EASY after our exercises!)
How incredibly flexible we coaches can be at any moment through a coaching process. Never be stuck again!
Whether or not your Visual, Auditory, or Kinesthetic sensory acuity could use some serious work.
Imagine that at any or every point during a private client coaching session, you could have what Peter now has: 3-5 amazing mentors whispering quietly into his ear... offering the best possible ways to progress through his client's problems into optimal solutions.
How much more effective would you become... if you essentially "installed" a set of creative problem solvers into your mind, drawing from all of your knowledge and skill, but in a completely new, more creative, innovative, and inspired fashion?
That's what happens for coaches after participating in our "Village Council" process. We literally train "creative flexible problem solving" through this and our other unique training exercises.
I'm ready to Help YOU Reach for GENIUS.
Through IMPROV:
One of the major differences between a gifted coach and one stricken by "script disease" (the need to apply a recipe book to whatever problem is presented)... is whether a coach can Improv their way through an issue, being fully present in the moment with their client.
In particular one major issue most coaches face... is uncertainty and worry. I stretch coaches to become more willing to say and/or do, ANYTHING... (within reason) to get a result.
And I've learned which improv exercises are immensely valuable for coaches, by contrast to improv exercises that are just useful for humor, and don't build flexibility. Just as I know which improv exercises actually install incompetence and a lack of confidence. These are essential concerns when picking training exercises, and I've thought through them, thoroughly.
Through Opening Up Your Filters:
Most coaches miss the best clues. Why? Because... (Pardon the NLP frame for a bit!) most people delete too much, distort too much, and generalize too much.
As I've said, most coaches miss the best clues (remember, I've been running Village Council exercises for a decade... I've got the evidence!). And many try to match what they see to a diagnosis. I'm not a big fan of diagnosis.
I can easily help you to distort, generalize, and delete.... less... and when you do those things, I can help you do them more usefully.
Through Group Dynamics Exercises.. You've NEVER Seen:
We WILL be doing the Village Council... AND... quite a few more group dynamics exercises I've been quietly toying with, which I've found help people take extraordinary leaps.
Some of the work I do will be very "consciously" obvious to each student. By contrast, some of the work is all about secondary (other-than-conscious) gains made as a result of participating in experiences.
I'm beyond excited (!) to unveil the next evolution beyond the Village Council exercises. I want every coach to take advantage... and allow me to help each of you to evolve into the coach you were meant to be... a gifted... genius... world-class coach.
Join me at NLP Coaching Wizardry! And join the ranks of a range of NLP students who have already elevated their coaching careers thanks to what they've learned from my courses!
Warm regards to you & yours, from your friend and trainer,
Sincerely,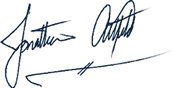 Jonathan Altfeld
Mastery InSight Institute
P.S. Seating is limited to 20 people on this first run of this course! Sign up ASAP in order to guarantee your seat. Only a $95 fully refundable deposit is due at time of signup.
P.P.S. Attendance to our NLP Coaching Wizardry training also comes with a reference manual that will be given out at the seminar.
P.P.P.S. If you're one of the first 10 people to register for NLP Coaching Wizardry, you'll be eligible for (a) a free copy of our "Metaphor Machine" CD-set ($79) or equivalent value towards anything else on our shelf, AND, we'll have a group teleconference 1 month after the course where follow-up questions can be asked. We aim for your mastery.
NLP Coaching Wizardry
New York City, October 20/21, 2012
Training Venue:
  SLC Conference Center, 352 7th Ave, 16th Floor, New York, NY 
Accomodations:
Available all around our training venue! Call us at 813-991-8888 for recommendations.
Training Dates:
Saturday & Sunday, Oct. 21/22, 2012 (9:30am-5:30pm)M
Remember, we start each morning at Nine-Thirty AM! (09:30am!) Not 9AM, not 10AM, but 09:30 AM! :)
Tuition Rates/Dates:
$395 per person for anyone registering by or before October 6.
Register early, guarantee your seat, and possibly grab one of the 1st-10 incentives.
If any seats remain open after October 6, tuition is $445.
How to Sign Up:
Either call us at 813-991-8888, or:

[ Back to Top ] [ Back to Seminars Index ]