Ever Told a Joke or Tried to be Funny, but Fell FLAT on Your Face?
(This course is currently not scheduled,
but can be taught to your company or group

).
Ever Told a Joke or Tried to be Funny,
but Fell FLAT on Your Face?
OR...
Have Your attempts to make people laugh
(1) ended conversations or dates,
(2) distanced friends, or WORSE...
(3) kept you Out of Inner Circles, or
(4) bombed you out of the In-CROWD?
FINALLY... Now YOU can become SO NATURALLY FUNNY... People Will Spew Drinks Out their Nose!
Dear "Wannabe-Funnier",
      As British Comedian Marty Feldman (played Igor in Mel Brooks' "Young Frankenstein") once said, "Comedy, like Sodomy, is an unnatural act."  Clearly, not everyone is gifted with the ability to make people laugh.
      Admit it: Making People Laugh until they're Spewing drinks out their nose is one of the all-time Most Coveted social skills.
      Most of us wish we could be the guy or gal who always knows how/when to make us all roll on the floor laughing our guts out, who knows how to be the life of the party. And the best of them... seem to do it with ease. They're not "joke-tellers." They don't TRY to be the life of the party, they just... "are."
      A sense of humor is one of the most desired qualities in corporate boardrooms, new hires, early dating situations, and in maintaining friendships over the years. Studies have proved this over & over & over again. A simple search on google for "scientific study sense of humor" will lead to long lists of data supporting this.
      Very few people are absolute naturals at making people laugh (and don't they just piss you off!?!). The rest of us are either jealous, or in deep denial about our jealousy!
      Recent research even shows that in romance, a sense of humor is essential: In July 2009 a new study was published by 6 authors (2 at the University of Texas, Austin, & others elsewhere) suggesting "the findings support that humor dynamics -- and not just humor displays -- influence romantic chemistry for both men and women, suggesting that humor can ultimately function as a strategy to initiate and monitor social relationships."
      It's a paradox, but it's true. Anyone who comes across with a sense of humor, is seen as not taking oneself too seriously. And people who don't take themselves too seriously, oddly, come across as having more credibility; people automatically feel more comfortable around them. People who take themselves too seriously, tend to repel others, which makes them LESS credible, less attractive.
Here are some Penalties if we FAIL to be funny:
      Sadly, just wanting to be funny won't make it so. And worse, trying to be funny and then falling short, can be devastating -- to your ego, your friendships, romantic prospects, and worse... your wallet.
      In essence, if we're not that funny, we're unlikely to reach your true potential in this world -- you're less likely to get the better job, to get promoted, to attract more attractive mates, or to survive layoffs.
Try to interest someone romantically? Humor is one of the fastest ways to break into people's awareness in a pleasant, fun, and engaging way. Make your future date laugh, and you're far more likely get a yes to an invitation to coffee, or more.
Set people at ease, instantly -- anytime, any place? When people laugh, their physiology loosens up, and naturally, their personal defenses drop.
Break the Ice in any awkward situation? Humor is hands-down the best possible way to get others to release tension. And natural humor (as opposed to jokes), are usually GREAT conversation starters.
Know how to Make Light of Emotionally Heavy situations? While this can be a touchy subject, the ability to do this well is usually one of the most prized traits in social communication.
Nearly everyone wants to be funnier!
Unfortunately, most studies about Humor are REALLY SERIOUS.
      Go search on the web for material on "How to be Humorous." That's some of the most boring material on the planet.
      And if you check Wikipedia, you'll see an article that analyzes humor in such a dry way, you'd fall asleep reading it. Humor is described there in the kinds of terms that don't help ANYONE to learn HOW to be humorous.
      If you want to learn how to do ANYTHING more effectively, and especially when what you want to learn how to do... begins with certain mindsets or thinking processes... instead of just watching WHAT people do, and trying to mimic it, it's far more useful to (a) unpack how someone does something brilliantly in their minds, and (b) rapidly train that excellent mindset into your own minds and bodies.
      The method we'll use is called "NLP Modeling," and it focuses at least equally on the mindset, the cognitive strategies, and the method of delivery together... than it does on external behavior alone (which is what most comedy training classes offer).
      Chances are, if you're on this page, then you already know a little about NLP Modeling. But you won't NEED to, in advance, to take this class. This class is for ANYONE, with any level of NLP background including complete beginners, not just advanced NLP students.
Our method only requires 2 days of raucously funny learning!
      Join me for only 2 days... to start becoming a dramatically more funny person. We're not only going to take the learning process seriously, but we're also going to laugh our asses off while doing so! In fact, if you're not laughing while you're learning how to become funny, then you're not becoming funnier!
      We're going to model excellence in humor, train those strategies of excellence into YOUR mind, body, & mouth, and then use those to create a range of very funny results, together.
      I can do all this with/for you in just 2 days -- with a maximum group size of 20 people.
      Only 2 days of fun & work to start becoming a funnier person. Just think: All those un-memorable parties in the past... less than exciting meals... missed opportunities for making great memories... and people you wished had liked you more but somehow didn't... all becoming a thing of the past.  I train and transfer "social gifts" to people. It's a labor of love for me. And in this case, it'll be to help you make others laugh their butts off anytime, anywhere!
      So for just a moment... I want you to fantasize. Pretend you're a world-famous stand-up comic, who is ALWAYS the center of attention. How would life be different for you personally... if you had secret "super-humor" powers that no one else around you had?
      Would you, for example... be able to...
Make others laugh at their own situation/condition, without any sensitivity?
Set people at ease, instantly -- anytime, any place?
Break the Ice in any awkward situation?
Know how to Make Light of Emotionally Heavy situations?
Bypass the Typical Social Walls Most People Erect?
While Consistency Only Comes with Experience,
I'm aiming to enable you to start doing the above, & more.
      Humor is hands-down the easiest, simplest, and most rewarding doorway into other people's consciousness.
      Granted there are times when humor isn't appropriate, or should only be doled out with minimal measure. However, in so many circumstances in life... we hold in such high regard those people who can make us enjoy life more. Humor is a gift. The people that have that magical ability to spread good humor are a living gift to each of us.
      Now flip the point of view around. What if YOU were that gift to others... from the day after you finish our workshop? What if, from that day forward, you'd find yourself far more confidently able to make the kinds of mental transitions that naturally funny people make easily inside their minds? Is that something you've been wishing for, for years?
      Or maybe you're already funny, but inconsistently. Only in some situations. Or only when you're feeling good -- and never when you're not? Maybe you'd like more consistency. More reliability. More confidence in your sense of humor. That is easily achievable as well.
      We're not making pie-in-the-sky promises. Everything has its learning curve. There will, obviously, be circumstances that occur after this course is over, where each of us will still stumble. Where we'll forget to apply what we've learned until just afterwards. Where we'll use the wrong thing at the wrong time. But those circumstances WILL lesson measurably with practice, and over time. We WILL become funnier. And the biggest difference is, unlike in the past, these situations will ALL become valuable learning tools, and you'll have the skills to turn those into powerfully learned lessons.
Together, we'll explore multiple Models of
"What's Funny," and teach you 'How to Get There.'
      At the core of NLP (Neuro Linguistic Programming) is a set of skills for modeling the structure of cognition, and language. And Jonathan Altfeld is now well-known in NLP circles for his modeling skills, and his KE-based modeling methodology.
      Together, we'll model what we find funny, and create exercise drills for building not only the mindset for experiencing the kinds of mental shifts great comedians & comediennes use, but also the language and behavioral patterns they adopt, to get great laughs.
      There will be group modeling processes, and individual modeling work, guided of course, using specific modeling drills.
About this "Humor Modeling Process"...
      I worked for some time with a standup/performance comedian, to explore how best to become conversationally funnier.
      Together, we studied and unpacked multiple comedians' delivery and styles, and then explored the differences between the evolution of a professional stand-up comic, by contrast to how "regular" people become funny. These require very different approaches.
      One thing we found was that when "regular people" copy or mimic famous comedians, they just don't hit the mark. They may get some laughs, but that's known as "hijacking other people's jokes" and it doesn't lead to a creative sense of humor for making light of unique situations in the moment!
      You'll be the recipient of the results of my conversations and work with this comedian, and I have to say it's nothing short of amazing.
You'll Gain from State-of-the-Art training,
& "get those skills integrated, FAST."
       We'll drill you on how to take on the optimal mindsets and emotional states for creativity, flexibility, and playfulness.
       We'll teach you techniques (and then have you try them out right there in the workshop) to approach situations from uniquely different perspectives, and choose what to say to deliver humorous comments -- in a variety of ways, after all, there is more than one kind of humor!
       And finally, we'll also learn what your personal strengths (and weaknesses) are, and plan for post-course homework assignments designed to help you continue to develop your skills LONG after the course hours are over!
"Why Didn't You Publish a Syllabus?"
       A customer recently emailed me with the following:
I visited your website but I did not find Table of Contents or something similar that would indicate exactly what topics would be covered in this course. If possible, can you please share that?
       Nope!
       Because this is not an academic style course where a "Syllabus" is the primary offering. In this case, a specific "result" is the primary offering. Which means, what you're primarily buying when you sign up for a coure with me, isn't a listing of specific topics. It's access to my training skills. We have an outcome in mind (becoming funnier), I use a unique training methodology that combines NLP with Improv skills, and I'm training the results of my own NLP Modeling project with Humor.
       We will -- and this is more a collection of training segments than a specific syllabus:
Identify your style from a given set of Humor Personality Types
Find what's most natural for your personality
Model/Identify a collection of techniques that work for each personality type
Run NLP exercises to get each person to more naturally enter the optimal mindsets, develop greater flexibility, and creativity.
Run Improv exercises repeatedly as needed to stretch the mind in unusual ways
Alternate between ideas (theory) and doing (pragmatics).
Alternate between small chunk and large chunk learning.
Deal with and obliterate limiting beliefs and hesitation as they come up (and they often do).
and more.
       I trust that clarifies what I do during the Funny course! This course could NOT be taught from a book, or a DVD, because it's more of a targeted, customized, coaching experience.
What this course will NOT deliver:
       This course will NOT train you to improve your voice. Yes, we'll make you funnier. Yes, we'll help you improve your timing and your humor delivery. But if your voice needs serious work -- then we'd strongly recommend getting both our Irresistible Voice CD-sets, and attending our Irresistible Voice workshop (in any order).
       This course will NOT train you to get over stage fright for doing stand-up comedy. If you want to get over stage-fright, then we'd recommend you hire a speaking coach, or attend our Speaking Ingeniously course for public speaking. We help ANYONE & EVERYONE get over stage fright, in that course -- typically early on Day 1. Yes, that fast.
       This course will NOT train you how to milk cows. Though if you add a day or two onto your trip to attend this course, we know a local dairy farmer who would be happy to arrange to train you in this unique skill. (Of course, we would want NOTHING to do with whatever goes on during the actual farm visit and would assume no liability).
What you WILL need to Bring/Cover:
      You'll need to cover your own hotel room stays, and your own meals. We can help coordinate roommate requests, if desired. If you get paired with someone much funnier than you, don't get jealous, get busy modeling!
      You'll also need to bring the following with you to this "Funny" workshop. This will enable us to work together without stepping on each other's toes!
      You'll see we're recommending Laptops or ipads etc. If you have neither, but still want to come, that's fine, we'll certainly welcome you; you'll be sharing someone else's resources, and modeling what they want to model.
A laptop or ipad.  You'll need to collect bookmarks in advance for comedy routines on youtube etc that you personally find outrageously funny.  Preferred: Multiple short segments (1..4 minutes) are much more useful than one hour-long comedy special (for your private modeling tasks). There will be broadband wireless access available at our training hotel, free of charge.
Some good headphones, for when it's time for everyone to do individual assignments using their laptops or DVD players.  Required.  During individual modeling tasks, you may not play your laptop or ipad out loud.
A great notebook for taking notes during the workshop & individual sessions, and for doodling during the boring parts. HEY! There'd better NOT be any boring parts! Or else!
Casual Clothing. We're Having Fun here. (Bring a sweater, just in case the room is on the cool side of normal; we will err on the cooler side... as warm usually makes people sleepy!).
Whatever Sense of Humor you currently have. We'll chip away at that serious side.
A Masseur or Masseuse. You get major brownie points for these. OK, just kidding. But not really.
Call 813-991-8888.
What is & isn't covered:
      You'll need to cover your own hotel room stays, and your own meals. We can help coordinate roommate requests, if desired.
      We'll provide Coffee, Tea, & water throughout the event.
      We'll provide chairs, tables, and power outlets under the tables.
      We'll release 3 cats and 42 mice into the room at regular intervals, just to keep things exciting. Also we'll paint them white and turn on the black lights. Trust me, you've never seen cat & mouse games until you've seen them under blacklights.
      Internet Access will be available, free.
      Many comedy classes involve 6 2-hour evenings (total of 12 training hours is typical), cost ~$500. That's ~$42 per hour. With no satisfaction guarantees, usually.
      Our tuition for "How to Become Outrageously Funny" varies from $345 to $445 (based on signup date), and offers 14 training hours -- at ~$26-33 per hour, WITH a satisfaction guarantee.  Also, that's less than 50 cents a minute, or 0.8 cents a second, which you'll probably agree is pretty affordable for training time.  FINALLY, if you register EARLY, you get the lowest tuition rates, and ensure there's a seat with your name on it.
      That's substantially less expensive than a weekend with a certain big-toothed seven-foot motivational speaker who (during his infomercials) points to himself when he says the word "God."
      It's far less expensive than Dale Carnegie seminars about Making New Friends and Influencing People (with almost 80 year old techniques, we might add, *Ahem*).
      Also most 'traditional' stand-up comedy classes use outdated educational techniques, or put you in a room with some good comedians who may suck at teaching, or may just be failed comedians who teach because they can't get enough comedy gigs. But even traditional comedy classes are aiming to teach people to do 5-minute standup routines. Our class focuses on using NLP to become more naturally funny in normal social situations. There's really nothing else out there like it.
      The Cost to Host this course for your group:  $5000 training fee, plus Jonathan's travel costs, plus any related costs for training space hire, plus refreshments for your group for two training days.  Jonathan's travel involves 3 hotel nights, and roundtrip nonstop flight (connecting only if nonstop isn't available).  Major carriers only.  
Call 813-991-8888.
 
      So I guess the only question I have now is: How much do you believe you deserve to become funnier?
Sincerely,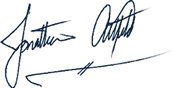 Jonathan Altfeld
President
Mastery InSight Institute
[ Back to Top ]