NLP InSights Blog | Jonathan Altfeld

Do your emotions drive you?
Or do you drive your emotions?

NLP has enabled people just like you to discover that actively building, deepening, and maintaining Rapport creates stronger and more desirable results in communication settings of any kind.

NLP Insights from Animal-Training helps you learn and teach more effectively!

Relax; we're not talking about getting brain implants or strapping you into a big computer.

All of us have, at one time or another, attempted to influence another person, to no avail.  It's a universal experience to walk head-first into unresponsive stubbornness.

You are hereby invited to harness a natural mental process that you've probably never controlled in your past, learn techniques that utilize that process, and then become more effective and influential in every area of your life.

This blog post is dedicated to anyone and everyone looking to measurably improve their business careers, and the date of its publishing marks a major transition for the Mastery InSight Institute towards focusing primarily on helping people become

There's been a rash of recent studies and publications that directly support NLP, accidentally!

You're a diamond! One of nature's greatest creations.

Goodbye 2012, and hello 2013! 

That time has come again to ritually cap a year gone by... and, perhaps more intentionally, choose how you want your next year to go.
Inbox Insights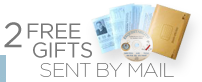 NLP gifts sent by mail:
CD & Sensory-Rich Word-List

Many NLP Practitioners are more sloppy with their thinking patterns, than they'd like to admit, or... would even notice.

Watch NLP Co-Founder Richard Bandler use NLP to eliminate Michael Strahan's phobic response to snakes -- in minutes (with Kelly Ripa bringing over a BIG snake at the end to test Michael's response). Spoiler alert: It worked ridiculously well.

No matter what skill you want to learn, no matter what fears or concerns or hesitation you may have, there are and will always be a wide range of approaches, to learning that skill.  It's important to keep that in mind when making learning choices.

Many more famous people have been trained in Ericksonian (indirect) Hypnosis and NLP than you might guess.  There are certainly far more who have strong interests here than have publically admitted so.  

On January 1, 2015, Jonathan Altfeld and 20 other co-authors released a digital book entitled "Creating Business Growth."

After six and a half great years based in central Pennsylvania, and running many courses in Washingt

What are the Four Stages of Learning?

In today's post, I share how and why an NLP Modeling project could be set up to fail, and what to do instead!

In today's post, I share a sales-closing I think you'll love, and follow that with NLP skills applied to selling, including: Sensory Acuity, Sensory Awareness, Calibration, Using Suggestions to 'plant' thoughts ethically, and other NLP language patterns!

Sales is one of the absolute best applications of NLP. Yet many salespeople well-trained in traditional models haven't taken advantage of this, usually because they're skeptical of whether or not NLP would get in the way of what they're alr
Kay Pentacost

Database Solutions Developer,

Attended Course : NLP Practitioner Training

For twelve amazing days in April and May the group of us learned about NLP through explanation, exercises, and trance (my favorite part). It's been 5 months since I started the NLP Practioner Training. The first effects I noticed after the training was how much easier it was to read my NLP books. The second effect was an ability to easily control my states, most of the time, and the knowledge that I could anytime I wanted to. The most frequent comment I got from others was something like... "you seem different... I don't know, lighter somehow." I take it as a compliment! My life has changed a lot. Some of the ways are very subtle: a sense of comfort, a feeling of attractiveness, more positive responses from other people. I get more done at work because my focus is better; when I'm not focusing, I use NLP to start and increase my focus. I have more fun when I'm not working (and really, more fun working). And in some ways things seem completely different. I can't explain exactly how, but the world is brighter and sparkly. You'll know what I mean, I think, if you've had a practitioner course; you'll find out when you take one, if you haven't yet. I think it's the best thing I ever did for myself... so far.

Jim Rapson

NLP Trainer, Real Estate Investor, Entrepreneur, Houston, TX

Attended Course : Speaking Ingeniously

Having taken Charisma Enhancement from Bandler/Lavalle in 2002 in Mexico, I just finished Jonathan's 5-day Speaking Ingeniously course in Orlando FL. (With due respect to Richard Bandler and John LaValle:) Here's why a person should take Speaking Ingeniously instead of Charisma Enhancement. Whether you have extensive public speaking experience but want to refine your skills or are a newbie who wants to stand out from the pack from the start, this course is a must for you. Here are the reasons why I think Holographic Communication is the superior choice: (1) Extensive practice at state chaining. Few skilled established NLP trainers will disagree that state-chaining is an integral part of any well designed training. Unfortunately few trainers will provide enough TIME, PREPARATION and PRACTICE in their training to really master the skillset. Several skills comprise the art of state chaining, including anchoring, state elicitation, use of tonality, etc. Jonathan teaches IT ALL. (2) Material and drills designed to "read" your audience while presenting. Some speakers are more focused on delivering their content, and less so on their audience's response. You need to be focused on BOTH. Few trainers will address this with any real level of detail and most will not set up drills to practice it. Jonathan does BOTH. (3) Preparation and practice with language patterns designed to generate the time distortion effect for learning. This wasn't taught at my Charisma Enhancement. (4) Immediate feedback on demos. FEW TRAINERS will offer you a comprehensive verbal review of your performance DAILY both good and bad. Jonathan does both. (this is not the same as some "green" well intentioned trainer's assistant giving you their "hepfull comments"). (5)Getting your audiences's ATTENTION. This is a skill in itself- Jonathan coaches and drills students on this everyday thoroughout the training using what he calls developing a HEADLINE. Finally, this is not a complete list of all skills taught by Jonathan and there were other skills that Jonathan presented not directly related to group presentations, in response to our requests during training. He went out of his way to deliver on those.

Erol Thompson

London, UK

Attended Course : Linguistic Wizardry

As someone relatively new to the subject of NLP I greatly appreciated the mix and range of experience available to me on the linguistic wizardry seminar. Knowledge sharing wasn't just encouraged by Jonathon, but expected as a pre-requisite to getting the most out of the course. As a result this added to the whole seminar experience from day one. Perhaps of greatest benefit to me was the way that Jonathon ensured that we learned as much during lunch breaks and evening conversations as we had learned during the day. By joining us Jonathon showed how the material could be usefully integrated in the real world - achieving shop discounts ethically, was another great bonus. During the course, the practical sessions and brain gym exercises were highly enjoyable - I've already used one or two as handy exercises to occupy the attention of boisterous nephews and nieces. It seems NLP really is 'child's play'. In general, I would like to have played around with more examples of 'state-chaining' through story telling. The Village Council sessions allowed me to see for myself how I'd benefited from the course. Personal benefits for me since the course have been in my professional and social interactions - for instance I now find it easier to model the behaviours of colleagues who have enviable influencing styles; I now see interactions as an opportunity to share stories in a more exciting way; and the quality of my presentations (and joke telling) have improved. For this I believe Jonathon should take some credit.

Brian Tracy

Speaker, Author, World-Renowned Business Expert, Brian Tracy International,

Bought Audio : Finding Your Irresistible Voice

"This is a wonderful program that will give you a powerful, authoritative voice. It can change your life."

http://briantracy.com/

Jamie Smart

Trainer, Entrepreneur, Salad, Leicester, UK

Attended Course : NLP Skills-Builders (course)

(Written in 1999) Thanks a lot for an excellent course - I learned a lot and was grateful for your openness in explaining the how behind the teaching as well as the course material. I really appreciated the 1-to-1 work, and enjoyed the SoM work immensely (more next time please!). Thanks for an excellent weekend, and I'll look forward to your next trip to the UK. Thanks & regards!

http://www.saladltd.co.uk

John Schertzer

Vice President, Securities, & NLP Master Practitioner, New York, NY

Attended Course : Linguistic Wizardry

"Right after coming back from his training in Boston, I was cooking! A few weeks after the training I did what many people said was my best poetry performance ever -- actually had people calling be up, asking me to email poems to them, and to put them on my mailing list (but I don't have a mailing list) -- and since then I've been a very useful to my friends, family and clients, helping them deal with emotional and mental obstacles, and make creative breakthroughs and achieve their goals. Jonathan sets a great example, and blasts through beliefs that are holding you back from being your best. But I'll let YOU find out how."

Andy Preston

Sales Trainer, Outstanding Results, Manchester & London

Attended Course : Speaking Ingeniously

As someone who already has public speaking and training experience, I had been looking for a course that would help me further develop my skills for a long time. Most courses either only cater for the absolute beginner, or focus on the less important aspects of speaking - where to hold your hands, how to use Powerpoint for example. Jonathan Altfeld's Speaking Ingeniously course however is different. Right from day 1, I realised I was in for something special. The massive growth both myself and other attendees experienced in our speaking skills would be hard to believe if we didn't have the DVD evidence! Jonathan's ability to train a mixed ability group is unrivaled, and on this course there were already-confident public speakers like myself, right down to people who had never spoken in public before, and even one who had a fear of public speaking! The way Jonathan trains means that everyone, regardless of their current skill level, gets massive benefits from his courses. He has mastered the hard-to-master art of training different skill levels at one time, without anyone feeling he's going too fast or too slow and it's the most effortless learning I've experienced (and among the most powerful). Who would I recommend this course to? Anyone that wants to improve their speaking skills - whether they want to speak in public or just improve their position at work (and believe me, you'll be able to negotiate more money after this course!). In my opinion, this is THE best course on speaking skills, and having researched lots of courses before I chose this one, I can guarantee you won't find the majority of this material (or have this sort of experience) anywhere else. If you want a 10 out of 10 experience, I wholeheartedly recommend Jonathan Altfeld and this course over any other.

http://www.outstanding-results.co.uk/

Claudio Sennhauser

Demo Coach and Author of "Giving Memorable Product Demos", Thailand

Bought Audio : Automatic Yes CD-set

In this program, Jonathan teaches how to elicit and influence emotional states in elegant and natural ways. Although the program focuses on one-on-one communication, all of the skills and knowledge taught can be applied to product demonstrations and group presentations as well. In the Sample Track from CD 1, Jonathan says: "Lead your audience to an Action State in a way that aligns with their values and beliefs." That sums up what you will get from the program: the ability to elicit and influence emotional states in your audience. You will learn how to lead someone from an Encounter State to an Action State through the chaining of smaller state changes in between. This is a skill that will set you apart from other presenters. Thinking about how your audience will feel will most certainly help you add great stories, and sequence them for maximum impact. For me, this program is a keeper! I recommend it to any product demonstrator as a secret weapon. Armed with it, you will be able to elicit and change the emotional states of your audience with elegance. I consider this the main ingredient that will lead to truly memorable demos.

http://sennhauser.com/

James Tsakalos

NLP Trainer, Developing Magic, Melbourne, Australia

Personal :

Jonathan? He's very good. It's as simple as that. I would be willing to leave my students in his hands, and that puts him in the company of maybe two or three other trainers who share that much of my respect. This is a guy who looks after every one of his students, works hard, has plenty of fun along the way and makes sure that everybody else does too. And he knows his stuff. From a student's point of view, this means that you're getting someone with top-notch skills and expertise. And from another NLP trainer's point of view - oooh baby! See, everyone knows that expertise in the nuts and bolts of NLP training will get you good results, and many trainers just stop there. But some of us aren't satisfied with nuts and bolts. Some of us want more. Because deep down, we know that there's technical skill, and then there's artistry! And this guy is an artist. As another trainer, it's an absolute joy to watch Jonathan weaving his magic. It's very easy to see that he loves what he does, and he loves doing it well. The number of NLP trainers that I endorse without reservation can be counted on the fingers of one hand (in fact, I could count them and still have room to spare for a couple of finger puppets). Jonathan is one of those trainers. If you have a chance to enroll in one of his seminars then you have a fantastic opportunity to experience quality NLP training with one of the best and most accessible trainers you're likely to find. My advice? Make the most of the opportunity - you'll have a great time, you'll learn a lot more than you think, and you'll develop some fantastic skills without even realising it until you notice yourself using them to great effect long after the course is over.

http://nlpmelbourne.com.au/

Alex Akselrod

Bought Audio : Finding Your Irresistible Voice

As a certified hypnotherapist, I can tell you that I will use these techniques in all of my future hypnosis work, both with clients & on tape, as well as any inductions I record for free distribution. Jonathan demonstrated these techniques as he taught them, & each time, I had a high level of response to them. He is a very dynamic speaker, & forced me to really pay attention & understand the communication at all levels.