NLP Discussion Chat Transcripts Index (from IRC)

published by
Jonathan
on Thu, 2011-12-08 07:04
     Welcome to the NLP IRC Chat Seminar Transcripts archive. This rich library of transcripts of NLP events held on Internet Relay Chat (IRC) from 1997-2001... is in transition.  Some of these chats have already been removed from this archive, and others may yet be removed. 
     With those chats that we still find relevant and useful to our customer base, Jonathan's contributions to these chats are being rewritten and augmented into new blog entries.  This process has already begun (July 2014).  If a chat link still appears below in the index, its key content has not yet been published as a blog entry.
[ Basic NLP ][ Advanced NLP ][ General Discussion ]
[ Formal Models ]
Inbox Insights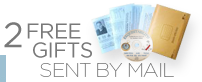 NLP gifts sent by mail:
CD & Sensory-Rich Word-List

Many NLP Practitioners are more sloppy with their thinking patterns, than they'd like to admit, or... would even notice.

Watch NLP Co-Founder Richard Bandler use NLP to eliminate Michael Strahan's phobic response to snakes -- in minutes (with Kelly Ripa bringing over a BIG snake at the end to test Michael's response). Spoiler alert: It worked ridiculously well.

No matter what skill you want to learn, no matter what fears or concerns or hesitation you may have, there are and will always be a wide range of approaches, to learning that skill.  It's important to keep that in mind when making learning choices.

Many more famous people have been trained in Ericksonian (indirect) Hypnosis and NLP than you might guess.  There are certainly far more who have strong interests here than have publically admitted so.  

On January 1, 2015, Jonathan Altfeld and 20 other co-authors released a digital book entitled "Creating Business Growth."

After six and a half great years based in central Pennsylvania, and running many courses in Washingt

What are the Four Stages of Learning?

In today's post, I share how and why an NLP Modeling project could be set up to fail, and what to do instead!

In today's post, I share a sales-closing I think you'll love, and follow that with NLP skills applied to selling, including: Sensory Acuity, Sensory Awareness, Calibration, Using Suggestions to 'plant' thoughts ethically, and other NLP language patterns!

Sales is one of the absolute best applications of NLP. Yet many salespeople well-trained in traditional models haven't taken advantage of this, usually because they're skeptical of whether or not NLP would get in the way of what they're alr
Mark Henry

Certified Hypnotherapist, Baton Rouge, LA

Bought Video : "Building Hypnotic Rapport"

Jonathan's skill builders DVDs are incredible. Learn about building hypnotic rapport by pacing and leading others breathing patterns. I synchronized my breathing with several attractive women at coffee shops and malls in the last month. Each turned their bodies toward me while I sat across a room. They gazed at me for several seconds. I felt that I connected with them on an unconscious level. I later spoke with them and were amazed at their friendliness to a complete stranger.

Howard Wolf

Miami, FL

Attended Course : Persuasion Summit

PTPS was absolutely the best training in persuasion I've ever experienced. Chris' skills in NLP and persuasion are a compilation of the best of Richard Bandler, Kenrick Cleveland, & Michael Hall, all combined. Chris has evolved these techniques, enhanced them, and repackaged persuasion for the new millenium. Chris has tested his techniques thousands of times through the thousands of telemarketers he's managed over the years. This seminar will go down in the annuls of NLP history.

Kay Pentacost

Database Solutions Developer,

Attended Course : NLP Practitioner Training

For twelve amazing days in April and May the group of us learned about NLP through explanation, exercises, and trance (my favorite part). It's been 5 months since I started the NLP Practioner Training. The first effects I noticed after the training was how much easier it was to read my NLP books. The second effect was an ability to easily control my states, most of the time, and the knowledge that I could anytime I wanted to. The most frequent comment I got from others was something like... "you seem different... I don't know, lighter somehow." I take it as a compliment! My life has changed a lot. Some of the ways are very subtle: a sense of comfort, a feeling of attractiveness, more positive responses from other people. I get more done at work because my focus is better; when I'm not focusing, I use NLP to start and increase my focus. I have more fun when I'm not working (and really, more fun working). And in some ways things seem completely different. I can't explain exactly how, but the world is brighter and sparkly. You'll know what I mean, I think, if you've had a practitioner course; you'll find out when you take one, if you haven't yet. I think it's the best thing I ever did for myself... so far.

David Gould

Bristol Hypnotherapy, Bristol, UK

Attended Course : Speaking Ingeniously

Of the 10+ trainers I've trained with and met, (Note, this includes Richard Bandler & John Grinder both) none have been close to his [Jonathan's] 24/7 devotion to students (especially the 'difficult' ones). For example, 90% of the time he offers bonus lessons over meals and often late into the night. His understanding of NLP is as deep as that of any trainer outside the original Santa Cruz study group. But more importantly, it's his ability to package and deliver that knowledge so that his students use it... that makes him one of the best trainers ever. This incredible ability is what Jonathan aims to teach in the Speaking Ingeniously seminar. I'll let others speak for previous HC events but I can tell you that this time he hit a perfect bulls-eye. And it was a blast! I don't remember having so much fun in an NLP training. This group was a wonderful mix of personalities. I often go into a seminar with different outcomes from the other students and Jonathan allowed us the flexibility so I could focus on what I wanted out of it. I've got more out of this seminar than all but 2 of the other 19 I've done.

http://www.deep-trance.com

Erol Thompson

London, UK

Attended Course : Linguistic Wizardry

As someone relatively new to the subject of NLP I greatly appreciated the mix and range of experience available to me on the linguistic wizardry seminar. Knowledge sharing wasn't just encouraged by Jonathon, but expected as a pre-requisite to getting the most out of the course. As a result this added to the whole seminar experience from day one. Perhaps of greatest benefit to me was the way that Jonathon ensured that we learned as much during lunch breaks and evening conversations as we had learned during the day. By joining us Jonathon showed how the material could be usefully integrated in the real world - achieving shop discounts ethically, was another great bonus. During the course, the practical sessions and brain gym exercises were highly enjoyable - I've already used one or two as handy exercises to occupy the attention of boisterous nephews and nieces. It seems NLP really is 'child's play'. In general, I would like to have played around with more examples of 'state-chaining' through story telling. The Village Council sessions allowed me to see for myself how I'd benefited from the course. Personal benefits for me since the course have been in my professional and social interactions - for instance I now find it easier to model the behaviours of colleagues who have enviable influencing styles; I now see interactions as an opportunity to share stories in a more exciting way; and the quality of my presentations (and joke telling) have improved. For this I believe Jonathon should take some credit.

David Gould

Bristol Hypnotherapy, Bristol, UK

Attended Course : Knowledge Engineering

(written in 1998:) Jonathan has not been doing NLP all that long, & yet his skills already surpass almost all the other trainers. Most of you will probably be wondering how he does it. Luckily, Jonathan has decided to teach us in a special 3-day training he calls "Knowledge Engineering & NLP". Because of the original nature of the material being taught & because of Jonathan's mastery of teaching at many levels simultaneously, the training suits all levels of NLP ability. He is also very good at tailoring the training to the participants: most of what we did was made up as we went along & yet, because it all went so well, I assumed it had been planned! Jonathan is quite happy teaching something completely irrelevant to the material if he thinks it's useful to the trainees. I found this particularly refreshing. I confidently recommend this course to everyone, especially those who want to progress a lot faster with NLP.

http://www.deep-trance.com

Andrew Joy

Principal French Horn, Cologne Radio Orchestra, Cologne, Germany

Bought Audio : Finding Your Irresistible Voice

Your CDs arrived safe and sound. I've listened to the first two and worked on the exercises. I'm a 55 year young, professional principal french horn player and have been working in a top German symphony orchestra for the past 30 years. I listened to the bonus telephone interview today. I am blown away. The results, applying your voice exercises to my playing (and to my students) are phenomenal. Resonance plays a huge role in performing on a brass instrument and very few poeple understand much about it. I've picked up useful and practical information, from singers and voice coaches, that I've been able to adapt to brass playing. Explaining resonance is now easy using your nose, mouth, throat etc, approach. The killer though, is using double resonance. I have free at present and don't have to perform in the orchestra (and the hall) until the beginning of Febuary. However, I am itching to hear how my changed sound is in our hall. It has to be amazing. Your material has added wonderfully valuable understandings to my comprehension of what constitutes excellent quality brass player and has beautifully simplified my means of effectively communicating it to my students. There has been a lot of belly laughter, stunned ears and broad smiles in my teaching studio this week. I'm teaching a course to amateur wind and brass players next year and am looking forward to applying your teachings to this particular situation for the benefit of the people attending. Thanks a million. This is one of the few times in my life where I've been gladly reeling and with a huge smile on my face.

http://www.andrewjoy.com

G.A.

Sydney, Australia

Bought Audio : Finding Your Irresistible Voice

After reviewing your CDs I started realising how applicable it was in creating a new improved voice range. I realised that with very little effort people were listening attentively to me, even in crowded places and in places where machinery is constantly running. My workmates noticed it too, dropping comments as to how 'agreeable' it was to listen to my opinions, and how much more rapport was noticeable! My new girlfriend also refers to my voice as to one of my good qualities, which -- in combination with my other NLP techniques -- makes for my voice a seductive weapon of choice. I am recommending it to my friends. Thanks!

William Barron

Business Life Coach, Creating InSight, United Kingdom

Attended Course : Knowledge Engineering

I am using your K.E. all the time with my Business Development Coaching. The first time was over the telephone with a client. She was in London and I was in Derby. She had a challenge with a customer and wanted a different way of handling him and a new project but was stuck. I explained the process started it off ... If Then Means ... faxed the start to her and then she picked up the process and by the end of the session we had worked it back and she had a better idea of what was involved and later that week emailed me with the news that she had sorted it all out. Another client was having trouble deciding on a similar situation but did not know why he was holding back on a new venture, especially as he had been made redundant and it uncovered huge amounts of stuff in his life that he hadn't told anybody before and now we are looking at that before he even considers the new business venture. Finally the last time was a client who wants to get out of a business investment, which then allowed us to take the result and work back with all the various scenarios on parallel Time Scales that showed what he needed to do, which he found extremely valuable. Along with Dilts' Logical Levels, visualization, Mind Mapping and EQ, K.E. has got to be one of the most useful things that I have learnt in the past four years. Many thanks.

http://www.creatinginsight.co.uk

Paul Bielby

Cruise Ship Art Auctioneer, Ontario, Canada

Attended Course : Speaking Ingeniously

"I am an art auctioneer. Before I took Jonathan's course in May 2005, I was making pretty good money, but right afterwards, my monthly income literally doubled! To me that makes what I spent taking the course a bargain in the extreme. I only wish I'd known about it [earlier]!"