Contact the Mastery InSight Institute

published by
Jonathan
on Thu, 2011-12-08 05:09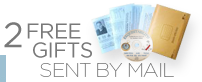 NLP gifts sent by mail:
CD & Sensory-Rich Word-List

After six and a half great years based in central Pennsylvania, and running many courses in Washingt

What are the Four Stages of Learning?

In today's post, I share how and why an NLP Modeling project could be set up to fail, and what to do instead!

In today's post, I share a sales-closing I think you'll love, and follow that with NLP skills applied to selling, including: Sensory Acuity, Sensory Awareness, Calibration, Using Suggestions to 'plant' thoughts ethically, and other NLP language patterns!

Sales is one of the absolute best applications of NLP. Yet many salespeople well-trained in traditional models haven't taken advantage of this, usually because they're skeptical of whether or not NLP would get in the way of what they're alr

Do your emotions drive you? Or do you drive your emotions?

NLP has enabled people just like you to discover that actively building, deepening, and maintaining Rapport creates stronger and more desirable results in communication settings of any kind.

NLP Insights from Animal-Training helps you learn and teach more effectively!

Relax; we're not talking about getting brain implants or strapping you into a big computer.

All of us have, at one time or another, attempted to influence another person, to no avail.  It's a universal experience to walk head-first into unresponsive stubbornness.
Aaron Spurling

Attorney, Indianapolis, IN

Attended Course : "Irresistible Voice"seminar

The training was fantastic. The focus of the seminar is, of course, on improving the quality of one's voice. Jonathan kicked off the process by spending some time explaining to the group the basic concepts of how the human vocal mechanism works and what are the components that make up a pleasing voice. We then engaged in an extremely effective session in which Jonathan gave personal attention to each of the attendees to identify their unique strengths and weaknesses. I was frankly amazed at the ease, rapidity, and precision with which Jonathan was able to zero in on each person's challenges and potentials. In my own case, he was able to identify three specific areas on which I needed to focus in order to gain the most improvement. To be blunt, he was absolutely right on all three. We then spent time practicing various drills aimed at acquiring and/or strengthening various vocal skills. The drills themselves were generally quite fun and productive. During the drills on all three days, Jonathan would circulate among the various breakout groups and provide individualized feedback. His style of providing the feedback was invariably frank, yet always respectful and sensitive to the participants' feelings. At the end of the three days, my own three problem areas were, I believe, far less problematic thanks to Jonathan's expert guidance. The bottom line: If improving your vocal quality is something that interests you, I would unreservedly recommend Jonathan's seminar.

Andrew Joy

Principal French Horn, Cologne Radio Orchestra, Cologne, Germany

Bought Audio : Finding Your Irresistible Voice

Your CDs arrived safe and sound. I've listened to the first two and worked on the exercises. I'm a 55 year young, professional principal french horn player and have been working in a top German symphony orchestra for the past 30 years. I listened to the bonus telephone interview today. I am blown away. The results, applying your voice exercises to my playing (and to my students) are phenomenal. Resonance plays a huge role in performing on a brass instrument and very few poeple understand much about it. I've picked up useful and practical information, from singers and voice coaches, that I've been able to adapt to brass playing. Explaining resonance is now easy using your nose, mouth, throat etc, approach. The killer though, is using double resonance. I have free at present and don't have to perform in the orchestra (and the hall) until the beginning of Febuary. However, I am itching to hear how my changed sound is in our hall. It has to be amazing. Your material has added wonderfully valuable understandings to my comprehension of what constitutes excellent quality brass player and has beautifully simplified my means of effectively communicating it to my students. There has been a lot of belly laughter, stunned ears and broad smiles in my teaching studio this week. I'm teaching a course to amateur wind and brass players next year and am looking forward to applying your teachings to this particular situation for the benefit of the people attending. Thanks a million. This is one of the few times in my life where I've been gladly reeling and with a huge smile on my face.

http://www.andrewjoy.com

David Gould

Bristol Hypnotherapy, Bristol, UK

Attended Course : Speaking Ingeniously

Of the 10+ trainers I've trained with and met, (Note, this includes Richard Bandler & John Grinder both) none have been close to his [Jonathan's] 24/7 devotion to students (especially the 'difficult' ones). For example, 90% of the time he offers bonus lessons over meals and often late into the night. His understanding of NLP is as deep as that of any trainer outside the original Santa Cruz study group. But more importantly, it's his ability to package and deliver that knowledge so that his students use it... that makes him one of the best trainers ever. This incredible ability is what Jonathan aims to teach in the Speaking Ingeniously seminar. I'll let others speak for previous HC events but I can tell you that this time he hit a perfect bulls-eye. And it was a blast! I don't remember having so much fun in an NLP training. This group was a wonderful mix of personalities. I often go into a seminar with different outcomes from the other students and Jonathan allowed us the flexibility so I could focus on what I wanted out of it. I've got more out of this seminar than all but 2 of the other 19 I've done.

http://www.deep-trance.com

Aaron Spurling

NLP Master Practitioner, Indianapolis, IN

Attended Course : NLP Master Practitioner

One of the things people interested in NLP often wonder about is where they can get high quality training. I did my Master Practitioner training with Jonathan Altfeld and Doug O'Brien, and in my opinion they are two of the very best trainers out there today. Both Jonathan and Doug have vast knowledge and experience in NLP, and they are both gifted teachers. Furthermore, Jonathan's unique Knowledge Engineering" approach to modeling, together with Doug's mastery of "Sleight of Mouth" and Ericksonian hypnosis, make for an incredibly powerful combination that is not being taught literally anywhere else. I recommend that anyone who wants to take their NLP skills to truly world class levels should sign up for Jonathan and Doug's training immediately!

Peter Buchanan

Architect, Author, Urban Planner, and Critic, London, UK

Attended Course : NLP Skills-Builders (course)

A very enjoyable and energizing weekend, with lots of learning. Jonathan's skills are immensely impressive, and another big plus is the range of things he brings in from outside conventional NLP. Generally, a first-class seminar, especially for those who have already done some NLP!

John Bailey

Gemstone Artist , Gemstone Artist, Oregon

Bought Audio : Automatic Yes CD-set

The material was very well presented, with good introduction and solid setups. I particularly appreciated the easy-going style and the overall feel of the material. The admonitions to actually PRACTICE, and the structured-in opportunities to do so, are really good, too. I would recommend this program for anyone who wants to learn the fundamentals of state-chaining, whether for basic sales or for therapeutic purposes. I found a significant value in your personal style and take that was very useful in my present project writing on the subject of state chains and patterns in my upcoming book.

http://www.gemstoneartist.com

Alex Dee

Investor Relations Consultant, London, UK

Attended Course : Belief Craft MP3 Set

 "Belief Craft opens your eyes to what you already know, but didn't know how you know, as well as teaching excellent skills/tools in tracking beliefs and [SoM] persuasion techniques."

Jason Knierum

Entrepreneur, Sydney, Australia

Attended Course : Speaking Ingeniously

"I very much enjoyed your seminar. Having more comfort when I talk with people makes the rapport deeper. Even though my demo is only 90 seconds, I hold longer eye contact with more potential customers, building a sense of connection. Result? Sales of my juicer product increased 30%." -

Allen Burnsworth

Real Estate Professional , Upstate NY

Attended Course : NLP Sales Wizardry

Hi my name's Allen Burnsworth; I'm here at the Sales Wizardry course, with

Jerleen Nearhood

Carrollton, TX

Attended Course : Persuasion Summit

High level training of persuasion with a class attendance of well-informed students that made the experience awesome. The trainer combination was unsurpassed with the best in the field of persuasion and communication.