Contact the Mastery InSight Institute

published by
Jonathan
on Thu, 2011-12-08 05:09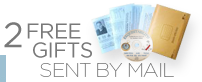 NLP gifts sent by mail:
CD & Sensory-Rich Word-List

"Creating Business Growth" becomes Amazon International Best Seller, 1/1/2015

After six and a half great years based in central Pennsylvania, and running many courses in Washingt

What are the Four Stages of Learning?

In today's post, I share how and why an NLP Modeling project could be set up to fail, and what to do instead!

In today's post, I share a sales-closing I think you'll love, and follow that with NLP skills applied to selling, including: Sensory Acuity, Sensory Awareness, Calibration, Using Suggestions to 'plant' thoughts ethically, and other NLP language patterns!

Sales is one of the absolute best applications of NLP. Yet many salespeople well-trained in traditional models haven't taken advantage of this, usually because they're skeptical of whether or not NLP would get in the way of what they're alr

Do your emotions drive you? Or do you drive your emotions?

NLP has enabled people just like you to discover that actively building, deepening, and maintaining Rapport creates stronger and more desirable results in communication settings of any kind.

NLP Insights from Animal-Training helps you learn and teach more effectively!

Relax; we're not talking about getting brain implants or strapping you into a big computer.
Jorge A. Colon

Attorney, Miami, FL

Attended Course : NLP Practitioner Training

Jonathan Altfeld is truly dedicated to each of his students' growth and effectiveness. His integrity, patience, and kindness are a good model for trainers, managers, and parents.

Phillip Kaplan

Energy Healer, Camp Hill, PA

Bought Audio : Automatic Yes CD-set

I've been listening to "Creating the Automatic Yes" for a week, and started to apply it to energy work - for faster easier energy clearing.  I helped a lady with anemia reduce her chest pain, from a "7" down to a "1".  We got rid of the chest pains totally within about a minute.  This is not abnormal for me. However, this time I used "Energetic State Chaining" -- by applying your state-chaining process to my energy clearing work.

Internally, I went from "anemia" to "confusion about what to do" to "interested in making a change" to "change in possible" to "change is happening" to "anemia is gone" to "she feels great."  Which gave me a quicker, easier result. Normally I go right from the problem directly to "she feels great."

I am always so impressed by your material.  Still trying to get the verbal sales technoque from this, but I understand I have to practice the "circle of excellence" more.

I am grateful to have been learning your your style of NLP for the past several years.

Phillip Kaplan

Donna McGeorge

Speaker, Facilitator, People with PEP,

Hired Coaching : Personal Coaching

On the 2 occasions that you have coached me, I have experienced what I assumed to be metaphor sessions. I'm not totally conscious of the process or content of the sessions, yet the results I have had from both sessions are as follows: Session 1 - desired outcome - "get some focus and direction for moving forward given that I'd achieved a lot of what I set out to. What's next?". Whatever you did, my business increased by over 30% in revenues following the session. My focus changed, and I implemented the "Donna the Diva" project, which has resulted in my getting my mojo back, and being way more confident in my skin and clear about what I'm good at. This has also resulted in my "sacking" 2 clients that didn't fit my vision for myself, and for PEP. Again, I'm not sure that I'm consciously aware of what I was doing differently - all I know is that a shift happened, and the result was useful (to say the least). Session 2 - desired outcome - "I'm earning more money than I ever had, and I am swimming in debt - help?! ". Again, I know we talked about a bunch of strategies and I'm clear they also were metaphors. I think our session was about 8 weeks ago? Well, since then - I have cleared all my creditors, and have over $25K in a personal bank account (something that has NEVER happened before). Steve and I are currently shopping for property, and I'm no longer afraid to answer the phone for fear of speaking to a creditor. The physical manifestation of this is that I used to have a folder that was nearly 1.5 inches thick full of bills and accounts. It is currently about an eighth of an inch thick - and these are all less than 30 days. So - that's a pretty literal description of my results of working with you, and I am most grateful to you, and look forward to further coaching. I am happy for you to use any of the above. None of it is a secret - I tell anyone who cares to listen about the results I get following your sessions.

http://www.peoplewithpep.com.au/

Cesar Gutierrez

New York, NY

Bought Audio : Finding Your Irresistible Voice

Hope you and yours are doing well. I just wanted to share this recent compliment I received about my voice from a young lady I just met. "I also think you have a very nice voice. I would like to hear it some more." This of course led to us exchanging numbers and a potential relationship. So, with that said, when is "Irresistible Voice 2" coming out!? Thanks again for making a product that exceeds expectations.

Chris Arellano

North Carolina

Attended Course : NLP Practitioner Training

Through this experience, I've gathered many things that I did not have before. I am able to see things, and see them from new perspectives. I have learned and am still learning how to improve both myself as well as those with whom I come in contact. Things I have just described are somewhat vague in description yet very profound to me. I owe much of this trance-formation to Jon for providing the tools and facilitating the use of these new tools in a positive direction. Thank you.

Eric Johnson

Mortgage Broker and Financial Coach, Bradenton, FL

Bought Audio : Metaphor Machine CDs

I've always known, as most all of you here have, that the most influential and powerful communicators relay messages on deep levels and that the power of metaphor is of paramount importance. Jonathan's treatment of the subject on the Metaphor Machine CD-set is really quite impressive. The distinctions he makes between 'isomorphic' and 'homomorphic' metaphors is really critical to development of skills in this area. Of course the 'homomorphic' metaphor structure is the one for the serious student, and Jonathan does a tremendous job of 'unpacking,' as he likes to say, the structure of an effective metaphor and laying out the formula for easy re-creation. In sum, this set is one that provides extreme traction and momentum in developing this critical skill set.

Jenny Waller

Life Coach, Coaching with Jen,

Attended Course : Speaking Ingeniously

"Jonathan Altfeld is a highly skilled communicator and trainer whom it is an absolute pleasure to watch at work. He cultivates a learning environment which nurtures and develops the skills and abilities of everyone within the group, and created epic transformations."

http://www.coachingwithjen.com/

Andrew Hollo

Director, Workwell Consulting, Melbourne, Australia

Attended Course : Speaking Ingeniously

I run training that involves doctors, medical practice managers and nurses - all in the same room. They have vastly different backgrounds, training and models of the world. Getting them to work together - and understand each other - can be a challenge. In 2005 I did Jonathan's Speaking Ingeniously program with the expectation that my key messages would be more concise and, therefore, more easily integrated by participants in my courses. In the six months since Speaking Ingeniously, I've experimented with headlines and with spatial anchors specifically, noticing that it's now much easier to get everyone's attention in the first 5 minutes and, then, easily keep their attention throughout a lengthy training session. Since doing Speaking Ingeniously, I'm better at tracking shifts in participants and, therefore, responding fluidly as we go. I get great feedback from all the groups and I feel I expend less effort and energy. Even people who do my courses twice can't believe that they're experiencing the same material, as they get so involved each time, it's like new learning for them. Thanks Jonathan!

http://www.workwell.com.au/

Andy Smith

Trainer of NLP & Appreciative Inquiry, Coaching Leaders, France

Bought Audio : Metaphor Machine CDs

Jonathan Altfeld has done a first-class job of clarifying what makes a successful metaphor, and how to generate as many as you need. This CD set has given me a much better conscious understanding of how to use metaphor, and has changed the I way I teach metaphor use on my NLP Practitioner and Master Practitioner courses. Also, to my knowledge, this material is more advanced than anything else available on metaphor construction.

http://www.coachingleaders.co.uk/

Bob Dillon

Seminar Leader, Vermont

Attended Course : Speaking Ingeniously

No matter where you perceive your skill level, there is always more. Jonathan not only cuts diamonds, he polishes them, and adds more facets."