Contact the Mastery InSight Institute

published by
Jonathan
on Thu, 2011-12-08 05:09
Inbox Insights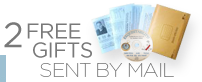 NLP gifts sent by mail:
CD & Sensory-Rich Word-List

Many NLP Practitioners are more sloppy with their thinking patterns, than they'd like to admit, or... would even notice.

Watch NLP Co-Founder Richard Bandler use NLP to eliminate Michael Strahan's phobic response to snakes -- in minutes (with Kelly Ripa bringing over a BIG snake at the end to test Michael's response). Spoiler alert: It worked ridiculously well.

No matter what skill you want to learn, no matter what fears or concerns or hesitation you may have, there are and will always be a wide range of approaches, to learning that skill.  It's important to keep that in mind when making learning choices.

Many more famous people have been trained in Ericksonian (indirect) Hypnosis and NLP than you might guess.  There are certainly far more who have strong interests here than have publically admitted so.  

On January 1, 2015, Jonathan Altfeld and 20 other co-authors released a digital book entitled "Creating Business Growth."

After six and a half great years based in central Pennsylvania, and running many courses in Washingt

What are the Four Stages of Learning?

In today's post, I share how and why an NLP Modeling project could be set up to fail, and what to do instead!

In today's post, I share a sales-closing I think you'll love, and follow that with NLP skills applied to selling, including: Sensory Acuity, Sensory Awareness, Calibration, Using Suggestions to 'plant' thoughts ethically, and other NLP language patterns!

Sales is one of the absolute best applications of NLP. Yet many salespeople well-trained in traditional models haven't taken advantage of this, usually because they're skeptical of whether or not NLP would get in the way of what they're alr
Bob Anzlovar

IT Consultant, Denver, CO

Attended Course : "Irresistible Voice"seminar

I've trained with Jonathan twice now. If you want whizbang magick but don't mind not necessarily knowing how it happens, there are lots of folks who provide that. If you want nuts and bolts and understanding of exactly how they go together, Jonathan is good for that. I recommend him for anyone who wants to know what really happened at that other seminar! Thanks for the weekend!

David Regler

NLP Trainer & Business Coach, Maine Associates,

Bought Video : NLP Skills-Builders (course)

Having just finished watching the third set of DVDs I can say that it has been a fantastic investment of my time and money. Each DVD is well structured, the quality is outstanding, the exercises are well presented and the material is first class. They undoubtedly stand alone on their own merits and, when combined, offer an extremely powerful learning experience. "Building Hypnotic Rapport" is great fun as you can do the drills with a partner and unpack them alongside the students on the DVD; "Sharpening Your Influence" was an excellent way to learn some extremely powerful language patterns; and, as a Coach, "Unbridled Motivation" was my personal favourite as it offers a wealth of techniques to use with my clients, I just love "propulsion systems"! If you, like me, are not yet able to train with Jonathan personally, these DVDs are an excellent alternative, with the additional benefit of being able to review them again and again. You will be delighted with this DVD set, there are gems in every one for everyone.

http://www.execcoach.net/executive-coaching/david-regler.htm

Andrew Hollo

Director, Workwell Consulting, Melbourne, Australia

Attended Course : Speaking Ingeniously

I run training that involves doctors, medical practice managers and nurses - all in the same room. They have vastly different backgrounds, training and models of the world. Getting them to work together - and understand each other - can be a challenge. In 2005 I did Jonathan's Speaking Ingeniously program with the expectation that my key messages would be more concise and, therefore, more easily integrated by participants in my courses. In the six months since Speaking Ingeniously, I've experimented with headlines and with spatial anchors specifically, noticing that it's now much easier to get everyone's attention in the first 5 minutes and, then, easily keep their attention throughout a lengthy training session. Since doing Speaking Ingeniously, I'm better at tracking shifts in participants and, therefore, responding fluidly as we go. I get great feedback from all the groups and I feel I expend less effort and energy. Even people who do my courses twice can't believe that they're experiencing the same material, as they get so involved each time, it's like new learning for them. Thanks Jonathan!

http://www.workwell.com.au/

Ted VanderNoot

Cognitrix, London, UK

Attended Course : Belief Craft MP3 Set

"Your presentation of AI & Knowledge Engineering & how computer software systems can learn & decide was quite interesting. But using these models to then explore modelling in the NLP context was mind-blowing! It was really cool how well we were tracking beliefs by only the second day. [...] Not only could we track beliefs & language patterns "on the fly" but we could unravel their interconnections & their interactions conversationally. I thoroughly recommend your course to anyone who wants to improve their skills at tracking language patterns & modelling."

http://www.cognitrix.com/

Joel Elfman

NLP Trainer, New York, NY

Attended Course : Becoming Outrageously Funny

Becoming Outrageously Funny is an Outrageously Amazing seminar. And Jonathan Altfeld, one of my favorite trainers is at the top of his game. Jon is an absolutely fabulous trainer who teaches with warmth, heart and caring. He is a wonderful modeler, who applies his significant skills to each of his seminars. And Jon goes further; he has also elegantly modeled the structure of a training, so your learning is layered and maximized and Jon models each of his students so he meets your individual goals for the class, and you maintain your best learning state and optimal learning curve with the class. The entire class is a well-designed and layered process to maximize your learning. While you're figuring out a new piece, the previous pieces are nicely settling into your brain and body. Becoming Outrageously Funny is a wonderful skillset, and incredibly insightful into the structure of humor. We studied various comedians, figuring out which ones best appealed to us. And we examined what states they created, what mechanisms they used and what NLP patterns and other pieces they used to create laughter. And we got to practice and apply some of those pieces in class, so we could begin to immediately integrate some of what we learned. For me, Jon delivered, and I am on the path to Becoming Outrageously Funny and with practice who knows what is possible. I highly recommend Jonathan as a trainer.

http://www.joelelfman.com

Mayra Rivera

Attorney, Miami, FL

Attended Course : NLP Practitioner Training

I recommend Jonathan's NLP Course to anyone who is interested in dramatically improving his or her rapport and communication skills. I am very impressed with Jonathan's quick and practical approach to the questions posed by his students. I have accepted the challenge to continue practicing these skills in the future, and strive to achieve Jonathan's elegance and mastery.

Nick Fortune

IT Consultant, London, UK

Attended Course : Knowledge Engineering

"In three days time", he said, "you are all going to be better knowledge engineers than most of the people I've worked with." I blinked. That sounded like quite a claim! Of course, we needn't have worried. Mr. Altfeld conducts his seminars like a Grandmaster laying a trap for a particularly wiley opponent. The opening moves seem so innocuous & then, it all comes together, & by the time you realise you've learned something, it's too late...to do anything except have fun using your new understanding, that is! The real topic of the seminar is modeling. Modeling is arguably the heart of NLP &, until now, a subject that has been pretty much opaque to me. No longer. Jonathan melds techniques from the world of computing with meta-modeling to produce a solid methodical approach to the subject, which is uniquely his own. What can I say? We had a lot of fun, we learned a lot, & most important, what we learned was useful & obvious in its application. If you get a chance to attend one of these events, do it!

Silke Scheidereiter

Germany

Attended Course : Knowledge Engineering

Thanks again for a wonderful & mind altering weekend; it was worth every single penny! I'm just after getting back to Germany & my brain just can't stop generating new ideas & solutions, identifying patterns, going through the huge pile of new information! I think the drive from the UK to Germany never seemed that short & productive before. I still don't have a clue as to how you managed to get that much data into these few inches of my brain in such a short time! NLP seems to be much more effective & powerful than I ever dared to dream of. You're a brilliant trainer & I'm glad to have had you as my "personal introduction" to NLP & Knowledge Engineering. Thinking back I can still feel the excitement of learning (& I still DO...) & the warm welcome I got from you & the group. Being relatively new to the whole field of NLP that means a LOT...at least to me! Thanks a million & I hope to see you again in the future. Maybe for another training!

John Bailey

Gemstone Artist , Gemstone Artist, Oregon

Bought Audio : Automatic Yes CD-set

The material was very well presented, with good introduction and solid setups. I particularly appreciated the easy-going style and the overall feel of the material. The admonitions to actually PRACTICE, and the structured-in opportunities to do so, are really good, too. I would recommend this program for anyone who wants to learn the fundamentals of state-chaining, whether for basic sales or for therapeutic purposes. I found a significant value in your personal style and take that was very useful in my present project writing on the subject of state chains and patterns in my upcoming book.

http://www.gemstoneartist.com

Zach Poitra

Entrepreneur, Portland, OR

Attended Course : "Irresistible Voice"seminar

Jonathan Altfeld is filling a much needed niche in the NLP community - training and developing the use of voice control. It is very well recognized and documented that voice control is a key element when inducing trance, persuasion, and building rapport yet Jonathan is the only trainer that offers workshops on the subject. If your voice has been a source of frustration for you, then I definitely recommend that you purchase his Irresistable Voice CDs and/or attend one of his workshops. All of Jonathan's seminars are well structured, individualized, and pragmatic. It is extremely easy and fun to learn from Jonathan.