Asking Those Bad Dreams Away... Positive thinking NLP Technique - NLP Article

published by
Jonathan
on Sat, 2011-12-24 19:45
      Recently my 5-year-old daughter reported having had a few bad dreams. This further led to some less-than-desirable behavior around bedtime before she went to bed, and then, some resistance to drifting down into a comfortable sleep at a good time.
      So I created a ritual and offered her some tricks to making sure most if not all of her dreams would be good ones. She jumped at the opportunity and wanted to know the tricks. So I told her, it was easy -- it was just a few questions that she could ask and not answer. I used a technique I learned from one of my own trainers, Rex Steven Sikes -- simply put -- just asking better questions.
      Some of you may have learned about how we direct our attention with our questions from Tony Robbins, but this article takes it further with "complex syntax". Combine 'asking better questions' with 'complex syntax,' (designed to confuse the conscious mind and engage the UNconscious mind) and we get great results.
      So now my daughter & I have a ritual every evening whereby I come in at bedtime and we ask some good questions.
      Of course, the deal requires her to "practice keeping her eyes closed for as long as she can" while we run through some questions. I say the questions and she repeats them out loud, though softly. And then between some of the questions I recommend she take a long... slow... deep breaths... (which, increasingly, lead to yawns!)
      Here are a few of the questions I use, with lots of variation:
I wonder how easily I'm going to fall asleep tonight?
Will I have several amazing dreams, or only 3-4 good dreams?
I'm not sure just how wonderful my dreams are going to be tonight, but won't it be fun to discover comfort inside of sleep?
How much will my body grow and heal naturally while I rest tonight?
Where in my body do I feel the most relaxed?
How much will I enjoy my deep and comfortable sleep?
Will it take me 4 minutes to drift into dreamland, or 6 or 7?
      After we run through a few of these, if I pause for a minute or two and just recommend she keep breathing deeply, she's usually asleep without further questioning.
      We've been doing this for a couple of weeks now. I recently asked her if she was still getting bad dreams, and she answered, "no, I get only good dreams now. So we have to keep doing the good questions!"
      I must say, I haven't yet solved EVERY challenge I face as a parent, but with NLP I certainly feel more empowered than I would have been 10 years ago to handle what comes up, evaluate situations as impartially as possible, and, design creative solutions for them.
[ Back to Top ] [ Back to Articles Index ]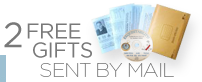 NLP gifts sent by mail:
CD & Sensory-Rich Word-List

Many NLP Practitioners are more sloppy with their thinking patterns, than they'd like to admit, or... would even notice.

Watch NLP Co-Founder Richard Bandler use NLP to eliminate Michael Strahan's phobic response to snakes -- in minutes (with Kelly Ripa bringing over a BIG snake at the end to test Michael's response). Spoiler alert: It worked ridiculously well.

No matter what skill you want to learn, no matter what fears or concerns or hesitation you may have, there are and will always be a wide range of approaches, to learning that skill.  It's important to keep that in mind when making learning choices.

Many more famous people have been trained in Ericksonian (indirect) Hypnosis and NLP than you might guess.  There are certainly far more who have strong interests here than have publically admitted so.  

On January 1, 2015, Jonathan Altfeld and 20 other co-authors released a digital book entitled "Creating Business Growth."

After six and a half great years based in central Pennsylvania, and running many courses in Washingt

What are the Four Stages of Learning?

In today's post, I share how and why an NLP Modeling project could be set up to fail, and what to do instead!

In today's post, I share a sales-closing I think you'll love, and follow that with NLP skills applied to selling, including: Sensory Acuity, Sensory Awareness, Calibration, Using Suggestions to 'plant' thoughts ethically, and other NLP language patterns!

Sales is one of the absolute best applications of NLP. Yet many salespeople well-trained in traditional models haven't taken advantage of this, usually because they're skeptical of whether or not NLP would get in the way of what they're alr
Tom Minter

Entrepreneur, London, UK

Attended Course : Speaking Ingeniously

Whether you are looking to improve your speaking or to gain more of a mastery over yourself, Speaking Ingeniously is a course that will grow and stretch you beyond what you previously thought possible. With each passing day you will be amazed and inspired as you feel your skill and confidence being educed from within. In my experience Jonathan's skills as an NLP trainer are second to none, and through his masterful and outstanding techniques you will be blown away with - and left open-mouthed - at your own potential. Thank you for the great five days, I really appreciate your time and commitment to us. It was also enjoyable and memorable to spend some great time on a personal level. No doubt we will have more chances again in the future...

Chris Fiala

Marketing Consultant, Clearwater, FL

Attended Course : Speaking Ingeniously

"I very much enjoyed your seminar. Having more comfort when I talk with people makes the rapport deeper. Even though my demo is only 90 seconds, I hold longer eye contact with more potential customers, building a sense of connection. Result? Sales of my juicer product increased 30%." -

Howard Sweeney

Denver, CO

Attended Course : "Irresistible Voice"seminar

Jonathan Altfeld's Irresistible Voice Workshop is one of the most impactful trainings that I have ever experienced. In just the first few minutes of the workshop, Jonathan was able to provide both me and all of my fellow participants with instant, dramatic, and positive results in finding our true voices and having us start using them fully as quality instruments of clarity and communication. Jonathan utilized his significant training skills and unique technology to guide me to a much more pleasing and expressive voice in only three fun-filled days. Now, after the "feel good" of most training and workshops has long passed, I find that (thanks to Jonathan) I am continuing to improve my new-found voice skills on a daily basis. Jonathan provided me with a solid foundation to automatically make effortless and continuous improvements in my voice. Other folks are now complementing me on my voice - that's certainly a new experience for me! Jonathan didn't stop with simply having me sound much better. He amped it up with fun exercises where I learned exactly how to use my new-found richer sounding voice and use my words to communicate much more effectively and produce positive results in others. With short, fun, and creative exercises, Jonathan taught me life-changing speaking skills that will only get better and better, auto-magically. Jonathan's personalized one-on-one coaching helped me achieve results that I truly did not think would be possible in just 3 days. I cannot begin to express my profound thanks to Jonathan for the life-changing skills he instilled in me in just a few short days. If you are interested in a much better sounding voice that will have positive and life-changing impact, sign up now and make sure you are one of the fortunate folks to attend Jonathan's Irresistible Voice Workshop.

Donna McGeorge

Speaker, Facilitator, People with PEP,

Hired Coaching : Personal Coaching

On the 2 occasions that you have coached me, I have experienced what I assumed to be metaphor sessions. I'm not totally conscious of the process or content of the sessions, yet the results I have had from both sessions are as follows: Session 1 - desired outcome - "get some focus and direction for moving forward given that I'd achieved a lot of what I set out to. What's next?". Whatever you did, my business increased by over 30% in revenues following the session. My focus changed, and I implemented the "Donna the Diva" project, which has resulted in my getting my mojo back, and being way more confident in my skin and clear about what I'm good at. This has also resulted in my "sacking" 2 clients that didn't fit my vision for myself, and for PEP. Again, I'm not sure that I'm consciously aware of what I was doing differently - all I know is that a shift happened, and the result was useful (to say the least). Session 2 - desired outcome - "I'm earning more money than I ever had, and I am swimming in debt - help?! ". Again, I know we talked about a bunch of strategies and I'm clear they also were metaphors. I think our session was about 8 weeks ago? Well, since then - I have cleared all my creditors, and have over $25K in a personal bank account (something that has NEVER happened before). Steve and I are currently shopping for property, and I'm no longer afraid to answer the phone for fear of speaking to a creditor. The physical manifestation of this is that I used to have a folder that was nearly 1.5 inches thick full of bills and accounts. It is currently about an eighth of an inch thick - and these are all less than 30 days. So - that's a pretty literal description of my results of working with you, and I am most grateful to you, and look forward to further coaching. I am happy for you to use any of the above. None of it is a secret - I tell anyone who cares to listen about the results I get following your sessions.

http://www.peoplewithpep.com.au/

Cesar Gutierrez

New York, NY

Bought Audio : Finding Your Irresistible Voice

Hope you and yours are doing well. I just wanted to share this recent compliment I received about my voice from a young lady I just met. "I also think you have a very nice voice. I would like to hear it some more." This of course led to us exchanging numbers and a potential relationship. So, with that said, when is "Irresistible Voice 2" coming out!? Thanks again for making a product that exceeds expectations.

Byron Woodson

Philadelphia, PA

Bought Audio : Knowledge Engineering

Jon Altfeld's Knowledge Engineering Home study course is the best money on NLP I've ever spent. I've read all of the early NLP books, and most of the books in their bibliographies. I've also been to one 14-day training. To date, most NLP has been 'intellectual' and 'peicemeal' for me. Since listening to Jon's seminar and reading the transcript, I've been able move from 'knowing about' to 'knowing' how to model other people's experiences and belief systems, and with way less effort. Jon expanded on Dilts' Normalized Belief Structure. The way Jon builds and weaves this structure enabled me to understand clearly how it worked. His course indirectly set up the "NBS" as a lynchpin, integrating other aspects of NLP for me. Most of the stuff I've exposed myself to in NLP focuses on either the sensory systems or the language. This KE course has enabled me to understand how sensory-systems are integrated into language. This has me tracking people's experiences and languaging not like a 1-2-3 beginner dance instruction, but rather like keeping up with a good salsa tune! And with a partner to boot! Through the course, he leads you to using this tool in simple and dynamic ways. Using the "NBS" has enabled me to attend to, understand and track the experience of anyone I talk to. It has also enabled me to deal with people more powerfully. Two days after finishing the course, using this tool, I both defused one, and prevented another almost-guaranteed argument with my girlfriend, in the same night! This is the first NLP product that I've read and/or experienced that enables me to easily attend to, track and deal with another person's belief systems in real-time/uptime. This home study course actually puts the 'programming' in NLP.

Todd Baumgartner

Systems Administrator, Cincinnati, OH

Attended Course : NLP Skills-Builders (course)

After attending an NLP seminar with Jonathan Altfeld, I can only use one word to describe it: amazing! Throughout the weekend, I went through a metamorphosis, leaving the cocoon of my former limited self and now knowing that I can accomplish anything I desire. My only limit now is time. I was amazed to have seen some of my limiting beliefs just fade away and snap like delicate threads. Not only did these changes take place during the seminar, but I now have the tools necessary to make other changes to any aspect of my life. I now understand that the only thing holding me back was myself! Seeing Jonathan using the skills he was teaching in real life was also a major plus. He uses everything that he is teaching all of the time. He doesn't give stop until he knows that everyone has learned what they need to know. In the past few days, since the seminar, I have developed more rapport with my family and co-workers. In the past, I would have been in a situation where meeting new people would have scared me immensely, and now, I can't wait to meet new people. My only regret is that I didn't do this sooner. If you are not living life to the fullest, then you owe it to yourself to go to one of his seminars.

James Tsakalos

NLP Trainer, Developing Magic, Melbourne, Australia

Personal :

Jonathan? He's very good. It's as simple as that. I would be willing to leave my students in his hands, and that puts him in the company of maybe two or three other trainers who share that much of my respect. This is a guy who looks after every one of his students, works hard, has plenty of fun along the way and makes sure that everybody else does too. And he knows his stuff. From a student's point of view, this means that you're getting someone with top-notch skills and expertise. And from another NLP trainer's point of view - oooh baby! See, everyone knows that expertise in the nuts and bolts of NLP training will get you good results, and many trainers just stop there. But some of us aren't satisfied with nuts and bolts. Some of us want more. Because deep down, we know that there's technical skill, and then there's artistry! And this guy is an artist. As another trainer, it's an absolute joy to watch Jonathan weaving his magic. It's very easy to see that he loves what he does, and he loves doing it well. The number of NLP trainers that I endorse without reservation can be counted on the fingers of one hand (in fact, I could count them and still have room to spare for a couple of finger puppets). Jonathan is one of those trainers. If you have a chance to enroll in one of his seminars then you have a fantastic opportunity to experience quality NLP training with one of the best and most accessible trainers you're likely to find. My advice? Make the most of the opportunity - you'll have a great time, you'll learn a lot more than you think, and you'll develop some fantastic skills without even realising it until you notice yourself using them to great effect long after the course is over.

http://nlpmelbourne.com.au/

Brian Mertins

Bought Audio : Metaphor Machine CDs

Metaphor was one of the skills that originally attracted me to NLP, but after reading books and attending seminars I still didn't understand how to generate it. The best thing about the Metaphor Machine is that it lays the process out in clear and easy to understand steps so that you can truly understand how to generate effective metaphorical contexts. I found the second part of actually utilizing the metaphorical context to generate the desired effect to be less concrete, but Jonathan gives numerous examples and then a really wild demonstration that shows where you might take it as you practice... Great Product.

Anand Rao

London, UK

Attended Course : Belief Craft Seminar

"I thoroughly enjoyed the training which has helped me to fill in a tremendously powerful area of skill in NLP, that I had previously avoided by thinking it was going to take too much effort to learn. Combining [SoM] with KE gives a context in which to precisely use language patterns."