Working with Teams - NLP Article by Jonathan Altfeld

published by
Jonathan
on Sat, 2011-12-24 20:42
One of the things I occasionally do in consulting is work with teams of people. And a lot of teams don't communicate together as well as they could, so they're not always as successful together as they might be.
I learned a lot about teams before getting into NLP, and then I learned a lot more. And I know there's even a lot more to learn still! I learned a lot this very week from some of the others posting in these forums!
This past week I worked with a team both briefly and rather unexpectedly, just for fun, at a nearby restaurant! I was getting a quick bite up at the bar of the restaurant, and someone from a nearby group came up to ask something at the bar. Since they were having a good time, I made a short joke and laughed with him briefly. Somehow, without my asking, I was invited to join the group! I hadn't used any NLP up until then except to put myself in a magnetic mood, ;) so I guess it was that they were friendly and the only group there, and I was out running errands so I was the only individual there. Who knows. They invited me.
One thing led to another and as I learned that they worked together on a software development team, I began to get a sense of each of their personalities. I focused on one thing at a time, just enjoying the conversation. It was actually difficult, at times, to think about tracking certain things, because the rapport was so real, and the conversations so interesting, there were moments I was lost in the fun of it all! Cool, huh? But I did stay reasonably focused on what I was learning!
I found that there were areas of less rapport (which was hard to notice when there was real rapport there), amongst combination's of major rapport. So I took the pairs of people that weren't in rapport, paced both of them together, and then led them incrementally to be in closer rapport. I learned that through experience of knowing I can get rapport with a group of people all at once by picking up one major physical attribute of each person concurrently. Not easy at first, but it gets easier with practice. Trust your peripheral vision.
I've learned a lot about Rapport not only from books but also through trainings & personal experience. And I also I learned how to rapidly pace & lead each person in a group individually/separately... so all I did was fuse each of those efforts in a concurrent way. Why do things in a linear fashion when you can get several at once?
I also did a number of other things but this will suffice to keep the 1st post reasonably sized! ;) Remember that I only had about an hour to play with improving their communication!
What ended up happening was that even though we had a GREAT lunch together, the moment the check came, they all agreed they had a lot to do at work, and felt better about doing it than they had in the morning! Cool! I just received a call from one of them, so I know I didn't chase anyone away (their call prompted me to write this article).
Regards,
Jonathan Altfeld
[ Back to Top ] [ Back to Articles Index ]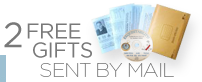 NLP gifts sent by mail:
CD & Sensory-Rich Word-List

After six and a half great years based in central Pennsylvania, and running many courses in Washingt

What are the Four Stages of Learning?

In today's post, I share how and why an NLP Modeling project could be set up to fail, and what to do instead!

In today's post, I share a sales-closing I think you'll love, and follow that with NLP skills applied to selling, including: Sensory Acuity, Sensory Awareness, Calibration, Using Suggestions to 'plant' thoughts ethically, and other NLP language patterns!

Sales is one of the absolute best applications of NLP. Yet many salespeople well-trained in traditional models haven't taken advantage of this, usually because they're skeptical of whether or not NLP would get in the way of what they're alr

Do your emotions drive you? Or do you drive your emotions?

NLP has enabled people just like you to discover that actively building, deepening, and maintaining Rapport creates stronger and more desirable results in communication settings of any kind.

NLP Insights from Animal-Training helps you learn and teach more effectively!

Relax; we're not talking about getting brain implants or strapping you into a big computer.

All of us have, at one time or another, attempted to influence another person, to no avail.  It's a universal experience to walk head-first into unresponsive stubbornness.
Kay Pentacost

Database Solutions Developer,

Attended Course : NLP Practitioner Training

For twelve amazing days in April and May the group of us learned about NLP through explanation, exercises, and trance (my favorite part). It's been 5 months since I started the NLP Practioner Training. The first effects I noticed after the training was how much easier it was to read my NLP books. The second effect was an ability to easily control my states, most of the time, and the knowledge that I could anytime I wanted to. The most frequent comment I got from others was something like... "you seem different... I don't know, lighter somehow." I take it as a compliment! My life has changed a lot. Some of the ways are very subtle: a sense of comfort, a feeling of attractiveness, more positive responses from other people. I get more done at work because my focus is better; when I'm not focusing, I use NLP to start and increase my focus. I have more fun when I'm not working (and really, more fun working). And in some ways things seem completely different. I can't explain exactly how, but the world is brighter and sparkly. You'll know what I mean, I think, if you've had a practitioner course; you'll find out when you take one, if you haven't yet. I think it's the best thing I ever did for myself... so far.

Michael S.

NLP Master Prac & Success Coach, Portland, OR

Bought Audio : Automatic Yes CD-set

I have ordered Jonathan's programs before and had VERY high expectations for this program… as with his other programs, Jonathan, *yet again*, delivers not only through his insight into how the mind works, but through the exercises that put you into *immediate action*. I found myself, as I was listening, being able to notice how my own states link together and how I had gotten stuck in the past. I feel like Jonathan has handed me the keys to move beyond where I had been -- by noticing how to sequence your communication to get results. It's incredibly easy when you know how to do it. And Jonathan has the know-how and experience to be able to teach the topics that other trainers won't touch. Because if you're like me, you may have taken practitioner and master practitioner courses… maybe from VERY well known trainers… and have yet to see a trainer who directly approaches the topic of state-chaining. What puts "Creating the Automatic YES" and Jonathan's other audio programs ahead of the pack is that he gives you exercises to do throughout the program and he has the knowledge and experience so the skills will be ingrained not only your mind but in your body where they NEED to be to get results -- easily. I have found myself noticing which state people are in as I'm talking to them and where to take them to get outcomes easily. My own confidence as a coach has grown considerably in my ability to influence my own state in VERY useful directions through listening to this audio program… that alone was worth the cost of admission. If *you're interested* in another rigorous, intellectual NLP experience… BAD NEWS… But by doing the exercises Jonathan suggests (or was it demands?), you're in for a real treat by ordering this program! My highest recommendation - THANK YOU!!

Andrew Hollo

Director, Workwell Consulting, Melbourne, Australia

Attended Course : Speaking Ingeniously

I run training that involves doctors, medical practice managers and nurses - all in the same room. They have vastly different backgrounds, training and models of the world. Getting them to work together - and understand each other - can be a challenge. In 2005 I did Jonathan's Speaking Ingeniously program with the expectation that my key messages would be more concise and, therefore, more easily integrated by participants in my courses. In the six months since Speaking Ingeniously, I've experimented with headlines and with spatial anchors specifically, noticing that it's now much easier to get everyone's attention in the first 5 minutes and, then, easily keep their attention throughout a lengthy training session. Since doing Speaking Ingeniously, I'm better at tracking shifts in participants and, therefore, responding fluidly as we go. I get great feedback from all the groups and I feel I expend less effort and energy. Even people who do my courses twice can't believe that they're experiencing the same material, as they get so involved each time, it's like new learning for them. Thanks Jonathan!

http://www.workwell.com.au/

R.J. Corradino

Bought Audio : Finding Your Irresistible Voice

I got the CD's, & I'm really doing well with them. The biggest thing I've noticed so far, is that some people who never let me get a word in are now giving me more room to talk. Another thing that I didn't expect is my dog is listening to me better. Evidently he likes the stretched out vowels too!

Quinton Zondervan

CEO, Excelimmune, Inc., Woburn, MA

Hired Coaching :

I hired Jonathan for weekly 1-on-1 executive coaching, as well as invited him to spend two days with my team of scientists and managers, for a customized presentation followed up with individual employee coaching sessions.

Jonathan was tremendously helpful in coaching me through some very difficult situations. We focussed primarily on "emotional state management" which he quickly diagnosed was where I needed the most help. Maintaining the proper emotional equilibrium while going through stressful situations to a large extend comes natural to me. Nonetheless, there was a lot of room for improvement, and Jonathan definitely helped me reach a higher level of performance. Working with Jonathan was an absolute delight because he would quickly assess the situation I would describe to him and give me clear, specific pointers on how to adjust my perceptions and options to create a more positive emotional state regarding the situation. From there we would seamlessly transition to specific training exercises to prepare for future situations. I use many of these techniques now without thinking about them; they've become part of my repertoire and toolset.

Not only was Jonathan able to help me improve my performance, he worked with my entire team to help them improve their internal communication. By appropriately confronting them with the need to take responsibility for the outcome of their individual attempts at communication, he was able to help many of them move towards a greater awareness of their own specific communication needs and approaches and to make adjustments to improve the outcome. One team member told me what an amazing resource he was. I was very pleased with the changes in the team's approach to communicating with each other. While communication is still of course not yet perfect among them, it has improved considerably, and this allowed the team to achieve an amazing result. We set goals for the end of the year that we thought were aggressive. In fact we ended up beating the date by 2 months. No doubt we got lucky of course in terms of not encountering major technical obstacles we could not easily overcome. Nonetheless I credit a significant part of our success to Jonathan's work in enabling better team communication. Just the knowledge that in fact there were specific, attainable ways to make communication better encouraged the team and gave them the confidence to work through tense or difficult situations more smoothly than before.

Jonathan is indeed a tremendous resource for those who want to improve their communications (in the broadest sense of that word). Ultimately all human achievement is based on our proficiency to interact with others in a way that makes it more likely we will achieve a mutually beneficial, mutually desired outcome. Jonathan is able to work with any team or individual motivated enough to seek help in doing better, and helping them improve. What I appreciate the most about Jonathan is that he does not try to create an unnatural dependence. On the contrary, he happily shares his techniques and uses exercises and training to help you internalize them. Like any good coach, he helps you get better and acquire new skills that you can use on your own to achieve amazing results.

http://www.excelimmune.com/

Richard Stokes

London, UK

Attended Course : "Irresistible Voice"seminar

I attended Jonathan Altfeld's Irresistible Voice workshop about a year ago. I was extremely impressed at the time, but didn't want to post a review until I'd had a chance to experience the difference that it made in practice. [...] The starting point of the transformation was the use of various pieces of electronic amplification equipment. What this does is allow you to hear yourself as others hear you, in real time. ... Using the PA equipment is the first step to revealing our true voice. The result for me was a revelation - I have a good voice, but I'd just never heard it before. The workshop was interspersed with the opportunity to try out specific drills, a bit like circuit training, in groups of 2 or 3 people. Speaking to a rhythmic click track, speaking lying on the floor with books balanced on the belly, and a laptop with a speech analyser. All ways of generating feedback based on external indications, which we could then experiment with. For me, this was the magic of the workshop, the bringing to the surface of what was previously been hidden, where it could be experimented with. Another great feature of the workshop was the regular coaching by Jonathan, in front of the group. I wanted to be able to project my voice without shouting, so as to reach someone sitting 20 rows back. Jonathan made small adjustments to the way I held my head, a tilt of maybe half an inch or so, and the effect was noticeable and immediate. All of Jonathan's coaching and interventions were directed to specific outcomes that each person wanted. Shortly afterwards, I joined a public speaking club in order to be able to put into practice what I'd learned, speaking to groups of 30-40 people. The feedback I got right from the start was consistently that I have a great speaking voice, and that it was clear that I was an experienced speaker. I'd highly recommend this course.

Claudio Sennhauser

Demo Coach and Author of "Giving Memorable Product Demos", Thailand

Bought Audio : Finding Your Irresistible Voice

Your 'Finding Your Irresistible Voice' 2-CD set [...] really gives me the tools & knowledge to IMPROVE my voice... no matter what level. Just learning about how to develop a dual-tone voice is worth the money for the whole set! I especially like your dynamic presentation of the material - your good mood really comes through.... A definite must in the library of any NLP student!

http://sennhauser.com/

Elmer H. "Pete" Young

Criminal Defense Attorney, Augusta, GA

Attended Course : NLP Practitioner Training

I am waaay late in fulfilling my earlier intention of thanking Jonathan for the exciting and enlightening experience of his Practitioner course in February, 2012.
 
I have since attended another and both have literally changed the way I approach, my clients, my trials and indeed, my life!  I would tell every lawyer I know to engage Jonathan to improve their skills, but only if they didn't practice in my jurisdictions!  These skills have enhanced my life, for sure!  Thanks, Jonathan!

http://www.GeorgiaDefense.com

Sara Wiseman

Author of "Writing the Divine," "Your Psychic Child", & "The Intuitive Path", Portland, OR

Attended Course : Speaking Ingeniously

Very few can do what Jonathan does! A true master teacher of NLP and inspired public speaking, he takes complex concepts and teaches them in a way so that you not only understand them intellectually, but absorb them at a deeper level. The result? What you've learned is there when you need it: with clients, for teaching and presenting, for speaking to audiences of all sizes. Highly recommended!

http://www.sarawiseman.com

Michael VanderDonk

NLP Trainer & Business Consultant, TOACH, Sydney, Australia

Personal :

Michael Vanderdonk here. I'm an NLP trainer licensed by NLPTRB in Australia, trained primarily by Chris & Jules Collingwood and John Grinder, with a wide range of other trainer experiences as well. I also assist at Inspiritive's NLP trainings. Some years ago, I used to be a very highly paid IT consultant, and now I'm using and training NLP and hypnosis in corporate Australia. I've seen some of the best, I've seen incredibly poor training, and I've also seen a wide range in between. I'd like to take a moment and share with you why US-based NLP trainer Jonathan Altfeld is one of my favorite trainers by far, not to mention why he's highly regarded by some of the best and most experienced trainers around the globe. My interest in Jonathan's work after having attended most of his courses in Australia led me to travel all the way to the UK to attend one of his seminars in particular. Jonathan's trained primarily by Richard Bandler, through the Society of NLP. He started training in '97, has trained all over North America and regularly trains in the UK and Australia. Unlike some who've trained with Richard Bandler, Jonathan seems to be able to navagate his way between the different NLP "camps". Jonathan even sports a gracious review from Chris & Jules Collingwood (John Grinder's favorite trainers!), and James Tsakalos in Melbourne. These high quality reviews aren't any surprise to me. When I first met him, over 6 years ago now, was struck immediately with his effort and care that he gave to his students that was far beyond the call of duty. I was surprised he joined and and even encouraged his students to continue on after the seminar, taking the new skills learnt in the classroom and applying them out in the real world. Jonathan, socially, is amazingly memorable. I remember one evening dinner with a small group from the course, and after a small demonstration with our waitress, every other waitress and waiter, and even a chef, came to our table to find out what was happening. Then there was the time he had the bar staff in stitches of laughter, so captivated they ignored the other waiting patrons (which is usually when Jonathan says "go help your customers")! While he does use several tricks to get these results, he's happy to teach these -- and usually does. His ability to communicate powerfully at different levels at the same time is what guarantees his results. His personality is magnetic, and the way he teaches quickly and easily transfers the skills. There was this time in Melbourne where once again I join him for a drink after the event. He's not even been in the country 48 hours, and the barman yells "Jonathan!" as he enters. His communication is memorable, even to those people who only meet him for a few minutes. I immensely enjoy Jonathan's work - If I didn't I would not be writing this, and I would not have attended most of his events in Australia. Nor would I have traveled around the world in May 2004 to see him and a fabulous hypnosis trainer Doug O'Brien co-train together in London. I've attended his NLP Skills-Builders course (an intro course). I've attended his Linguistic Wizardry course twice (language patterns). I've attended Knowledge Engineering (modeling & belief systems). I've attended his Belief Craft course with Doug O'Brien (combining Modeling Belief Systems with Sleight-of-Mouth). He is an outstanding trainer, able to lead a room mixed with 'beginners' and seasoned NLP trainers to a common goal - His village council exercise in Linguistic Wizardry in particular is a great example of this. If you want to train with the absolute best, start interviewing lots of NLP Practitioners, Master Practitioners, and trainers -- and find out who they think continues to be worth training with. There aren't many, but they are out there. And Jonathan is one of those few!

http://www.toach.net