Structure of Humor, & Humorous 1-liner Jokes - NLP Article

published by
Jonathan
on Fri, 2011-12-23 19:02
Most jokes of the well-known "One-Liner" form come from taking a well-known, oft-heard cliche, and considering what ambiguities can be found within the sounds of the words, or what other meanings can be made from the words themselves.
And then once ambiguities are found, or other meanings are found, you then build up the joke around the punchline, in reverse, setting up the ambiguity. So I challenge you to do the same. It doesn't have to be "great," it only matters that you play with the exercise. Ambiguities breed mental flexibility and acuity, which helps in everything else we do.
For example, let's take:
"killing two birds with one stone"
"One stone" could also be heard as "one's tone."
And since I'm a bear for tonality... and irresistible voices... what if you make the ambiguity about bad tonality killing birds.
Maybe you caught another one in that last phrase, too... :)
OK, so let's see... if a guy with bad tonality speaks to birds in a pet shop and they die, that covers the "alternative" meaning of the phrase. How do I set it up so that the primary meaning is also covered?
(1st cut) How about:
A man whose voice annoyed all his friends was told to buy a pet bird that could imitate him, and give him some real-time vocal feedback. But he also was told that birds are sensitive to sound, so he went into a pet shop to find out if his voice could be improved by talking to birds, and to determine how sensitive birds might be to his grating voice. The pet store owner directed the man over to the bird cages, and upon listening to the man, two parrots went berserk, then promptly keeled over & died. "Wow," thought the owner... "that's really killing two birds with one's tone."
Now it's your turn. Come up with a better one for "killing two birds with one stone" (I'm sure they're out there)... or for another cliche!
Oh, also, watch out for those bad-tonality killing-birds.
In Roswell, GA, a few years back, I visited a pet store to pick up some dog food, for my neighbor. And there's a bird that they display in a cage outside this door of the store. It's parked when you enter, and it's trained to say "goodbye" and "come back soon" and "have a nice day" when you walk out this door. Makes for a great laugh. And it had pretty good tonality, too, for a bird.
[ Back to Top ] [ Back to Articles Index ]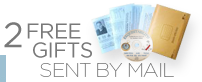 NLP gifts sent by mail:
CD & Sensory-Rich Word-List

After six and a half great years based in central Pennsylvania, and running many courses in Washingt

What are the Four Stages of Learning?

In today's post, I share how and why an NLP Modeling project could be set up to fail, and what to do instead!

In today's post, I share a sales-closing I think you'll love, and follow that with NLP skills applied to selling, including: Sensory Acuity, Sensory Awareness, Calibration, Using Suggestions to 'plant' thoughts ethically, and other NLP language patterns!

Sales is one of the absolute best applications of NLP. Yet many salespeople well-trained in traditional models haven't taken advantage of this, usually because they're skeptical of whether or not NLP would get in the way of what they're alr

Do your emotions drive you? Or do you drive your emotions?

NLP has enabled people just like you to discover that actively building, deepening, and maintaining Rapport creates stronger and more desirable results in communication settings of any kind.

NLP Insights from Animal-Training helps you learn and teach more effectively!

Relax; we're not talking about getting brain implants or strapping you into a big computer.

All of us have, at one time or another, attempted to influence another person, to no avail.  It's a universal experience to walk head-first into unresponsive stubbornness.
Todd Baumgartner

Systems Administrator, Cincinnati, OH

Attended Course : NLP Skills-Builders (course)

After attending an NLP seminar with Jonathan Altfeld, I can only use one word to describe it: amazing! Throughout the weekend, I went through a metamorphosis, leaving the cocoon of my former limited self and now knowing that I can accomplish anything I desire. My only limit now is time. I was amazed to have seen some of my limiting beliefs just fade away and snap like delicate threads. Not only did these changes take place during the seminar, but I now have the tools necessary to make other changes to any aspect of my life. I now understand that the only thing holding me back was myself! Seeing Jonathan using the skills he was teaching in real life was also a major plus. He uses everything that he is teaching all of the time. He doesn't give stop until he knows that everyone has learned what they need to know. In the past few days, since the seminar, I have developed more rapport with my family and co-workers. In the past, I would have been in a situation where meeting new people would have scared me immensely, and now, I can't wait to meet new people. My only regret is that I didn't do this sooner. If you are not living life to the fullest, then you owe it to yourself to go to one of his seminars.

Jorge A. Colon

Attorney, Miami, FL

Attended Course : NLP Practitioner Training

Jonathan Altfeld is truly dedicated to each of his students' growth and effectiveness. His integrity, patience, and kindness are a good model for trainers, managers, and parents.

Andy Preston

Sales Trainer, Outstanding Results, Manchester & London

Attended Course : Linguistic Wizardry

What a fantastic 3-day event this is! Having been around the fringes of NLP for some time, after doing my Practitioner course, I was looking to further my skills without necessarily going the Master Practitioner route yet. I first met Jonathan Altfeld at an evening he ran in Manchester and heard about the Linguistic Wizadry course, and signed up immediately. Not only did the course look fantastic, but it was being held near Amsterdam - how could I refuse! In 3 days, I learnt more practical NLP (and how and where to apply it!) than with the vast majority of other trainings I've been to. I knew there were NLP trainers in the room, other Practitioners and people who'd not done Prac yet - and I was worried that the material would either be too complex for me to understand, or too simple (for the newbies). After the first hour, all those concerns melted away. Not only did Jonathan make the material simple, easy-to-understand and very practical, but the way he taught ensured everyone in the room (regardless of skill level) was getting massive value. I find I've achieved great command of metaphors, sensory language, storytelling, and much more - to list them here simply would not do the course justice! In my humble opinion this is by far the best value NLP course I've ever done, and having studied with some of the best NLP trainers in the world - I rate Jonathan in the top 1%.

http://www.outstanding-results.co.uk/

Joseph Kao

London, UK

Attended Course : Knowledge Engineering

Everything I've bought from Jonathan invites you to stretch yourself, or as Jonathan puts it, to be aggressive with your learning. And when you do the exercises and actively engage with the material, you'll find there are few products on the market that produce as great an impact in your skill development as Jonathan's do. Jonathan and Doug's new Belief Craft MP3s are a thorough grounding in two skill-sets: Knowledge Engineering (how to track beliefs conversationally), and Sleight of mouth (how to reframe a person's belief in at least 16 different ways). Once you actually do the exercises – I found that you immediately start to hear far more belief structures in people's everyday language. My thinking has become more flexible, and I can more fluidly create fresh perspectives for my clients and friends in everyday conversation.

Silke Scheidereiter

Germany

Attended Course :

Thanks for a wonderful & mind altering weekend - it was worth every single penny! [...] my brain just can't stop generating new ideas & solutions, identifying patterns, going through the huge pile of new information. [...] I still don't have a clue as to how you managed to get that much data into these few inches of my brain in such a short time!!! NLP seems to be much more effective & powerful than I ever dared to dream of.....

Nick Fortune

IT Consultant, London, UK

Attended Course : Knowledge Engineering

"In three days time", he said, "you are all going to be better knowledge engineers than most of the people I've worked with." I blinked. That sounded like quite a claim! Of course, we needn't have worried. Mr. Altfeld conducts his seminars like a Grandmaster laying a trap for a particularly wiley opponent. The opening moves seem so innocuous & then, it all comes together, & by the time you realise you've learned something, it's too late...to do anything except have fun using your new understanding, that is! The real topic of the seminar is modeling. Modeling is arguably the heart of NLP &, until now, a subject that has been pretty much opaque to me. No longer. Jonathan melds techniques from the world of computing with meta-modeling to produce a solid methodical approach to the subject, which is uniquely his own. What can I say? We had a lot of fun, we learned a lot, & most important, what we learned was useful & obvious in its application. If you get a chance to attend one of these events, do it!

Michael S.

NLP Master Prac & Success Coach, Portland, OR

Bought Audio : Automatic Yes CD-set

I have ordered Jonathan's programs before and had VERY high expectations for this program… as with his other programs, Jonathan, *yet again*, delivers not only through his insight into how the mind works, but through the exercises that put you into *immediate action*. I found myself, as I was listening, being able to notice how my own states link together and how I had gotten stuck in the past. I feel like Jonathan has handed me the keys to move beyond where I had been -- by noticing how to sequence your communication to get results. It's incredibly easy when you know how to do it. And Jonathan has the know-how and experience to be able to teach the topics that other trainers won't touch. Because if you're like me, you may have taken practitioner and master practitioner courses… maybe from VERY well known trainers… and have yet to see a trainer who directly approaches the topic of state-chaining. What puts "Creating the Automatic YES" and Jonathan's other audio programs ahead of the pack is that he gives you exercises to do throughout the program and he has the knowledge and experience so the skills will be ingrained not only your mind but in your body where they NEED to be to get results -- easily. I have found myself noticing which state people are in as I'm talking to them and where to take them to get outcomes easily. My own confidence as a coach has grown considerably in my ability to influence my own state in VERY useful directions through listening to this audio program… that alone was worth the cost of admission. If *you're interested* in another rigorous, intellectual NLP experience… BAD NEWS… But by doing the exercises Jonathan suggests (or was it demands?), you're in for a real treat by ordering this program! My highest recommendation - THANK YOU!!

Nick Kemp

Leeds UK

Bought Video : "Building Hypnotic Rapport"

A great introduction to the many facets of building rapport. Jonathan is extremely fluid in his presentation of this subject perfectly pacing the assembled delegates with his relaxed and fun approach to the material. His explanations of rhythm, mismatching, non verbal communication and frames of learning are excellent and its clear from watching that Jonathan has genuine enthusiasm in presenting seminars and is fully aware of how each of the delegates is responding both consciously and unconsciously as well as the dynamics of the group as a whole. As someone who avidly collects all kinds of NLP and hypnosis materials, (in CD, video and DVD formats), what I really liked about this DVD set is that Jonathan breaks the subject down into logical sections, which makes it extremely engaging and memorable for the viewer. His use of metaphors demonstrates someone who is in my opinion a natural presenter and I consider this DVD set invaluable and great value for money for anyone training in NLP, hypnosis or simply interested in improving their communication skills! In fact, I am sufficiently impressed by the quality of this set that I am going to seek out the other DVDs in Jonathan's "Skill-Builders Series".

Marc Carlin

Hypnotist, The NYC Hypnotist, New York, NY

Attended Course : NLP Sales Wizardry

I just finished up a seminar with Jonathan Altfeld on NLP and Sales. As always I had a great weekend and experiential learning experience. Jonathan is a master at connecting NLP with real world skills and I learned plenty! [...] If you have a chance to train with Jonathan I enthusiastically support his work.

http://www.hypnoticstate.com

Linda Nurse-Thompson

London, UK

Attended Course : Linguistic Wizardry

For me the true value of a course becomes apparent after the session itself. How many times have you been to a training course where you heard some interesting things, promised you would apply them and then found that after a couple of months - despite all your best intentions - most of those great things you had heard were forgotten? Well, this is a course that has made a difference to my every day life. My skill at communication (both listening and sharing) has greatly increased and the fantastic thing is that as a result of this course I am still learning new things every day! So what is different versus other courses? Well firstly Jonathan managed to find a way to make the content of the course really meaningful for me (and the interesting thing is he found a way to achieve this for each one of the course delegates without losing out on the overall aims of the course), and secondly the course provided a number of tools that facilitates ongoing exploration and learning. One example, my brother had a presentation to do and after he shared some of his planned content my husband and I made a number of suggestions and observations based in our learning from the course with Jonathan. My brother asked how we could be so insightful. We explained and immediately my brother decided to sign up for the course.