Accepting Feedback From Others Gracefully - NLP Article

published by
Jonathan
on Sat, 2011-12-24 20:12
This email was in response to someone who was describing their having had a negative emotional reaction to receiving some criticism.
---
All information like this is feedback! We can learn from all feedback, "good" or "bad," so from the perspective of learning useful information, there is NO good or bad criticism, just, certain quantities of varying feedback. Which is all good!
So when we hear things like the above, the first response could be, "Yeaaaaahhhh, Feeeeedbaaaack!" and get hungry for it! Listen with intent! Step outside yourself while you're hearing it and be the observer. Be detached but involved! Leave the emotions out and be genuinely interested as a student-of-life...
Now, if you only hear a certain piece of criticism once from someone, and no one else seems to agree (don't go asking everyone, just pay attention to the responses other people offer consciously and unconsciously), ignore them! Yet, if its a pattern, then it becomes something you can take advantage of, and decide if your behavior could use a few adjustments.
You already know you can make that happen, don't you? :)
Feedback!
[ Back to Top ] [ Back to Articles Index ]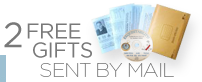 NLP gifts sent by mail:
CD & Sensory-Rich Word-List

Many NLP Practitioners are more sloppy with their thinking patterns, than they'd like to admit, or... would even notice.

Watch NLP Co-Founder Richard Bandler use NLP to eliminate Michael Strahan's phobic response to snakes -- in minutes (with Kelly Ripa bringing over a BIG snake at the end to test Michael's response). Spoiler alert: It worked ridiculously well.

No matter what skill you want to learn, no matter what fears or concerns or hesitation you may have, there are and will always be a wide range of approaches, to learning that skill.  It's important to keep that in mind when making learning choices.

Many more famous people have been trained in Ericksonian (indirect) Hypnosis and NLP than you might guess.  There are certainly far more who have strong interests here than have publically admitted so.  

On January 1, 2015, Jonathan Altfeld and 20 other co-authors released a digital book entitled "Creating Business Growth."

After six and a half great years based in central Pennsylvania, and running many courses in Washingt

What are the Four Stages of Learning?

In today's post, I share how and why an NLP Modeling project could be set up to fail, and what to do instead!

In today's post, I share a sales-closing I think you'll love, and follow that with NLP skills applied to selling, including: Sensory Acuity, Sensory Awareness, Calibration, Using Suggestions to 'plant' thoughts ethically, and other NLP language patterns!

Sales is one of the absolute best applications of NLP. Yet many salespeople well-trained in traditional models haven't taken advantage of this, usually because they're skeptical of whether or not NLP would get in the way of what they're alr
David Gould

Bristol Hypnotherapy, Bristol, UK

Attended Course : Speaking Ingeniously

Of the 10+ trainers I've trained with and met, (Note, this includes Richard Bandler & John Grinder both) none have been close to his [Jonathan's] 24/7 devotion to students (especially the 'difficult' ones). For example, 90% of the time he offers bonus lessons over meals and often late into the night. His understanding of NLP is as deep as that of any trainer outside the original Santa Cruz study group. But more importantly, it's his ability to package and deliver that knowledge so that his students use it... that makes him one of the best trainers ever. This incredible ability is what Jonathan aims to teach in the Speaking Ingeniously seminar. I'll let others speak for previous HC events but I can tell you that this time he hit a perfect bulls-eye. And it was a blast! I don't remember having so much fun in an NLP training. This group was a wonderful mix of personalities. I often go into a seminar with different outcomes from the other students and Jonathan allowed us the flexibility so I could focus on what I wanted out of it. I've got more out of this seminar than all but 2 of the other 19 I've done.

http://www.deep-trance.com

Mayra Rivera

Attorney, Miami, FL

Attended Course : NLP Practitioner Training

I recommend Jonathan's NLP Course to anyone who is interested in dramatically improving his or her rapport and communication skills. I am very impressed with Jonathan's quick and practical approach to the questions posed by his students. I have accepted the challenge to continue practicing these skills in the future, and strive to achieve Jonathan's elegance and mastery.

P. Winthers

Real Estate Agent, New York, NY

Attended Course :

All my other NLP learning experiences resulted in a terrific set of techniques & skills that don't necessarily fit together or apply in any holistic way. While it's great to have those tools & techniques, in spite of training with all the big dogs in NLP, I didn't have a systemic method for organizing the information I acquired about other people's maps, let alone their beliefs, belief systems or values -- until I took Knowledge Engineering. Your K.E. course gave that to me in a way that makes sense and consistently works. Simply Amazing. I've already used this method within 1 week of the workshop to track the invalid logic of one of my customers, and walk them through a better decision strategy. In doing so, she chose to buy a commercial property which netted me over $45,000 commission. In the past, I wouldn't have known what to do! Thanks again!

G.A.

Sydney, Australia

Bought Audio : Finding Your Irresistible Voice

After reviewing your CDs I started realising how applicable it was in creating a new improved voice range. I realised that with very little effort people were listening attentively to me, even in crowded places and in places where machinery is constantly running. My workmates noticed it too, dropping comments as to how 'agreeable' it was to listen to my opinions, and how much more rapport was noticeable! My new girlfriend also refers to my voice as to one of my good qualities, which -- in combination with my other NLP techniques -- makes for my voice a seductive weapon of choice. I am recommending it to my friends. Thanks!

Mark Hopkins

Tampa, FL

Attended Course : Persuasion Summit

If you think you know persuasion, you might be right, but what you know -- you [may be] doing wrong. Chris & Jonathan teach you how to direct people's attention to what they want. That leaves you -- to give it to them.

Michael Lovas

Consultant, Author, Speaker, About People, Spokane, WA

Attended Course : Speaking Ingeniously

"With considerable experience giving keynotes, I thought I was very good on stage. The new skills & confidence that Jonathan has guided into my mind make my previous level of professionalism pale and insignificant by comparison. This class is the best preparation for public speaking that I have ever seen, heard of, or experienced."

http://www.aboutpeople.com/

Tim O'Keefe

Web Developer & SEO Strategist, Spider Juice Technologies, Los Angeles, CA

Attended Course :

Jonathan, your K.E. Workshop is superb. I got 100% more than I ever expected. I find you engaging and a tremendous model. Your obvious respect for your attendees is admirable. What struck me the most is how fluid the 3 days were. By the 3rd day, everything easily and naturally shifts into understanding. After 1 week, I can tell you I have shifted. The models in my own life (that we worked on in exercises) have been shifting. I have come to some realizations that will be a major change in my business, ultimately allowing me to more fully enjoy my business for the reasons I started it. Thank you!

http://www.spiderjuicetechnologies.com

Silke Scheidereiter

Germany

Attended Course : NLP Skills-Builders (course)

Great, great, great! Thank you so much for helping me to find out more about what I've already been doing well, unconsciously! This was exactly what I needed to take my NLP skills "out there" and to the next level... and beyond! And thank you for opening up a whole new world full of miracles & adventure. Now I'm ready to explore! My main goal in this seminar was to find a way to integrate NLP more into my day-to-day life. In the past I sometimes got frustrated because I felt that I learned something very valuable and never got around to using it - at least not in a way I could verify to myself. It was as if a connection was missing between what I knew theoretically and what I actually DID. That's changed! Not only am I now using my NLP™ skills... I can't even turn it off anymore!! I've become an active player in this game - and I love it! Just the other day I got a glimpse of what really effective communication feels like. I had an appointment with a guy who definetely was in a less-than-positive state and who had no intention of giving me what I wanted -- and I got my way!! I was in the right state, alert, got my language spot on (...did I tell you that I love sleight of mouth?), had the tonality right, paced and then led led led led him to feeling great about my demands... WOW... talking about flow!!! Thank you, Jonathan, for sharing your knowledge! And thank you for blowing my limiting beliefs apart once more...!

William Barron

Business Life Coach, Creating InSight, United Kingdom

Attended Course : Knowledge Engineering

I am using your K.E. all the time with my Business Development Coaching. The first time was over the telephone with a client. She was in London and I was in Derby. She had a challenge with a customer and wanted a different way of handling him and a new project but was stuck. I explained the process started it off ... If Then Means ... faxed the start to her and then she picked up the process and by the end of the session we had worked it back and she had a better idea of what was involved and later that week emailed me with the news that she had sorted it all out. Another client was having trouble deciding on a similar situation but did not know why he was holding back on a new venture, especially as he had been made redundant and it uncovered huge amounts of stuff in his life that he hadn't told anybody before and now we are looking at that before he even considers the new business venture. Finally the last time was a client who wants to get out of a business investment, which then allowed us to take the result and work back with all the various scenarios on parallel Time Scales that showed what he needed to do, which he found extremely valuable. Along with Dilts' Logical Levels, visualization, Mind Mapping and EQ, K.E. has got to be one of the most useful things that I have learnt in the past four years. Many thanks.

http://www.creatinginsight.co.uk

Eric Johnson

Mortgage Broker and Financial Coach, Bradenton, FL

Bought Audio : Metaphor Machine CDs

I've always known, as most all of you here have, that the most influential and powerful communicators relay messages on deep levels and that the power of metaphor is of paramount importance. Jonathan's treatment of the subject on the Metaphor Machine CD-set is really quite impressive. The distinctions he makes between 'isomorphic' and 'homomorphic' metaphors is really critical to development of skills in this area. Of course the 'homomorphic' metaphor structure is the one for the serious student, and Jonathan does a tremendous job of 'unpacking,' as he likes to say, the structure of an effective metaphor and laying out the formula for easy re-creation. In sum, this set is one that provides extreme traction and momentum in developing this critical skill set.