Accepting Feedback From Others Gracefully - NLP Article

published by
Jonathan
on Sat, 2011-12-24 20:12
This email was in response to someone who was describing their having had a negative emotional reaction to receiving some criticism.
---
All information like this is feedback! We can learn from all feedback, "good" or "bad," so from the perspective of learning useful information, there is NO good or bad criticism, just, certain quantities of varying feedback. Which is all good!
So when we hear things like the above, the first response could be, "Yeaaaaahhhh, Feeeeedbaaaack!" and get hungry for it! Listen with intent! Step outside yourself while you're hearing it and be the observer. Be detached but involved! Leave the emotions out and be genuinely interested as a student-of-life...
Now, if you only hear a certain piece of criticism once from someone, and no one else seems to agree (don't go asking everyone, just pay attention to the responses other people offer consciously and unconsciously), ignore them! Yet, if its a pattern, then it becomes something you can take advantage of, and decide if your behavior could use a few adjustments.
You already know you can make that happen, don't you? :)
Feedback!
[ Back to Top ] [ Back to Articles Index ]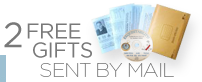 NLP gifts sent by mail:
CD & Sensory-Rich Word-List

On January 1, 2015, Jonathan Altfeld and 20 other co-authors released a digital book entitled "Creating Business Growth."

After six and a half great years based in central Pennsylvania, and running many courses in Washingt

What are the Four Stages of Learning?

In today's post, I share how and why an NLP Modeling project could be set up to fail, and what to do instead!

In today's post, I share a sales-closing I think you'll love, and follow that with NLP skills applied to selling, including: Sensory Acuity, Sensory Awareness, Calibration, Using Suggestions to 'plant' thoughts ethically, and other NLP language patterns!

Sales is one of the absolute best applications of NLP. Yet many salespeople well-trained in traditional models haven't taken advantage of this, usually because they're skeptical of whether or not NLP would get in the way of what they're alr

Do your emotions drive you? Or do you drive your emotions?

NLP has enabled people just like you to discover that actively building, deepening, and maintaining Rapport creates stronger and more desirable results in communication settings of any kind.

NLP Insights from Animal-Training helps you learn and teach more effectively!

Relax; we're not talking about getting brain implants or strapping you into a big computer.
Andy Preston

Sales Trainer, Outstanding Results, Manchester & London

Attended Course : Speaking Ingeniously

As someone who already has public speaking and training experience, I had been looking for a course that would help me further develop my skills for a long time. Most courses either only cater for the absolute beginner, or focus on the less important aspects of speaking - where to hold your hands, how to use Powerpoint for example. Jonathan Altfeld's Speaking Ingeniously course however is different. Right from day 1, I realised I was in for something special. The massive growth both myself and other attendees experienced in our speaking skills would be hard to believe if we didn't have the DVD evidence! Jonathan's ability to train a mixed ability group is unrivaled, and on this course there were already-confident public speakers like myself, right down to people who had never spoken in public before, and even one who had a fear of public speaking! The way Jonathan trains means that everyone, regardless of their current skill level, gets massive benefits from his courses. He has mastered the hard-to-master art of training different skill levels at one time, without anyone feeling he's going too fast or too slow and it's the most effortless learning I've experienced (and among the most powerful). Who would I recommend this course to? Anyone that wants to improve their speaking skills - whether they want to speak in public or just improve their position at work (and believe me, you'll be able to negotiate more money after this course!). In my opinion, this is THE best course on speaking skills, and having researched lots of courses before I chose this one, I can guarantee you won't find the majority of this material (or have this sort of experience) anywhere else. If you want a 10 out of 10 experience, I wholeheartedly recommend Jonathan Altfeld and this course over any other.

http://www.outstanding-results.co.uk/

Andrew Hollo

Director, Workwell Consulting, Melbourne, Australia

Attended Course : Speaking Ingeniously

I run training that involves doctors, medical practice managers and nurses - all in the same room. They have vastly different backgrounds, training and models of the world. Getting them to work together - and understand each other - can be a challenge. In 2005 I did Jonathan's Speaking Ingeniously program with the expectation that my key messages would be more concise and, therefore, more easily integrated by participants in my courses. In the six months since Speaking Ingeniously, I've experimented with headlines and with spatial anchors specifically, noticing that it's now much easier to get everyone's attention in the first 5 minutes and, then, easily keep their attention throughout a lengthy training session. Since doing Speaking Ingeniously, I'm better at tracking shifts in participants and, therefore, responding fluidly as we go. I get great feedback from all the groups and I feel I expend less effort and energy. Even people who do my courses twice can't believe that they're experiencing the same material, as they get so involved each time, it's like new learning for them. Thanks Jonathan!

http://www.workwell.com.au/

David Gould

Bristol Hypnotherapy, Bristol, UK

Attended Course : Knowledge Engineering

(written in 1998:) Jonathan has not been doing NLP all that long, & yet his skills already surpass almost all the other trainers. Most of you will probably be wondering how he does it. Luckily, Jonathan has decided to teach us in a special 3-day training he calls "Knowledge Engineering & NLP". Because of the original nature of the material being taught & because of Jonathan's mastery of teaching at many levels simultaneously, the training suits all levels of NLP ability. He is also very good at tailoring the training to the participants: most of what we did was made up as we went along & yet, because it all went so well, I assumed it had been planned! Jonathan is quite happy teaching something completely irrelevant to the material if he thinks it's useful to the trainees. I found this particularly refreshing. I confidently recommend this course to everyone, especially those who want to progress a lot faster with NLP.

http://www.deep-trance.com

Michael Christon

NLP Trainer & Entrepreneur, Edinburgh, Scotland

Attended Course : Linguistic Wizardry

Linguistic Wizardry is a 3-day course which can be attended by non-NLP, Practitioners, Master Practitioners and Trainers... and all will enjoy and learn from the experience. Not only does Jonathan demonstrate an incredible understanding and proficiency in linguistics but presents/trains in a very entertaining and effective manner. As a trainer of NLP I still enjoy attending training (there is always something to be learnt) - on such occasions I have a professional interest in what outcomes are achieved by the trainer. It is on this point that Jonathan stands out a mile in comparison to many trainers in the field of NLP... EVERYONE in the room dramatically improved their skill level. In my experience I have never come across such success... and I have trained with many 'great' names. As for the content - This course is not an indepth exploration of the Meta Model or Milton Model, though there are a few references through the three days. Instead this programme quite rightly concentrates on the basis and delivery of communication with specific emphasis on state and sensory acuity. Hence - If you were wondering why your 'theoretical' or academic understanding of language has not achieved the desired practical results - THIS IS THE COURSE FOR YOU. Jonathan is amazing and definitely deserves to be considered as one of the best NLP trainers in the world. And interestingly - he is without ego or arrogance and is (for me) one of the easiest trainers to chat with I have ever met. If you have not already done so - TRAIN WITH JONATHAN and discover just how much further you can take your NLP skills.

Peter Freeth

London, UK

Attended Course : Belief Craft MP3 Set

Less than 5 hours after the end of Jonathan's KE course in London I'm visualising extensive and complex belief systems hidden within language - and keeping up a 'full time' conversation at the same time. Why is this useful? In the past I may have gotten to a strategy and thought 'I'm done' whereas now I hear and see the whole complex structure. Key decision points and` behaviours are emerging which are many times more complete, powerful and elegant than anything I would have arrived at previously through standard 'strategy elicitation'. Before today, I knew people who I thought were complex, now I know that they're no more complex than anyone else, they just hide their beliefs better. This means that I know that I can now choose to work with everybody rather than just the 'easy people'. I am now creating subtle and elegant interventions without thinking about it and I know how much that is going to benefit me more and more over time. And I had a great time too!

Mark Hopkins

Tampa, FL

Attended Course : Persuasion Summit

If you think you know persuasion, you might be right, but what you know -- you [may be] doing wrong. Chris & Jonathan teach you how to direct people's attention to what they want. That leaves you -- to give it to them.

Jenny Waller

Life Coach, Coaching with Jen,

Attended Course : Speaking Ingeniously

"Jonathan Altfeld is a highly skilled communicator and trainer whom it is an absolute pleasure to watch at work. He cultivates a learning environment which nurtures and develops the skills and abilities of everyone within the group, and created epic transformations."

http://www.coachingwithjen.com/

Robert Bradford

Author & CEO, CSSP, Ann Arbor, MI

Hired Training : Bespoke In-house Training

"Jonathan is a superb trainer with a deep understanding of his subject. His work developing the skills of my team has continued to add value over time."

http://cssp.com

Jim Black

Philadelphia, PA

Attended Course : Belief Craft MP3 Set

Out of the many seminars and trainings I've participated in over the years, Belief Craft tops them all. If you make the decision to take this course, you'll not only get everything you wanted, but also things you never imagined."

Donna McGeorge

Speaker, Facilitator, People with PEP,

Hired Coaching : Personal Coaching

On the 2 occasions that you have coached me, I have experienced what I assumed to be metaphor sessions. I'm not totally conscious of the process or content of the sessions, yet the results I have had from both sessions are as follows: Session 1 - desired outcome - "get some focus and direction for moving forward given that I'd achieved a lot of what I set out to. What's next?". Whatever you did, my business increased by over 30% in revenues following the session. My focus changed, and I implemented the "Donna the Diva" project, which has resulted in my getting my mojo back, and being way more confident in my skin and clear about what I'm good at. This has also resulted in my "sacking" 2 clients that didn't fit my vision for myself, and for PEP. Again, I'm not sure that I'm consciously aware of what I was doing differently - all I know is that a shift happened, and the result was useful (to say the least). Session 2 - desired outcome - "I'm earning more money than I ever had, and I am swimming in debt - help?! ". Again, I know we talked about a bunch of strategies and I'm clear they also were metaphors. I think our session was about 8 weeks ago? Well, since then - I have cleared all my creditors, and have over $25K in a personal bank account (something that has NEVER happened before). Steve and I are currently shopping for property, and I'm no longer afraid to answer the phone for fear of speaking to a creditor. The physical manifestation of this is that I used to have a folder that was nearly 1.5 inches thick full of bills and accounts. It is currently about an eighth of an inch thick - and these are all less than 30 days. So - that's a pretty literal description of my results of working with you, and I am most grateful to you, and look forward to further coaching. I am happy for you to use any of the above. None of it is a secret - I tell anyone who cares to listen about the results I get following your sessions.

http://www.peoplewithpep.com.au/