Accepting Feedback From Others Gracefully - NLP Article

published by
Jonathan
on Sat, 2011-12-24 20:12
This email was in response to someone who was describing their having had a negative emotional reaction to receiving some criticism.
---
All information like this is feedback! We can learn from all feedback, "good" or "bad," so from the perspective of learning useful information, there is NO good or bad criticism, just, certain quantities of varying feedback. Which is all good!
So when we hear things like the above, the first response could be, "Yeaaaaahhhh, Feeeeedbaaaack!" and get hungry for it! Listen with intent! Step outside yourself while you're hearing it and be the observer. Be detached but involved! Leave the emotions out and be genuinely interested as a student-of-life...
Now, if you only hear a certain piece of criticism once from someone, and no one else seems to agree (don't go asking everyone, just pay attention to the responses other people offer consciously and unconsciously), ignore them! Yet, if its a pattern, then it becomes something you can take advantage of, and decide if your behavior could use a few adjustments.
You already know you can make that happen, don't you? :)
Feedback!
[ Back to Top ] [ Back to Articles Index ]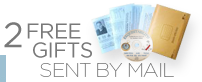 NLP gifts sent by mail:
CD & Sensory-Rich Word-List

Do your emotions drive you? Or do you drive your emotions?

NLP has enabled people just like you to discover that actively building, deepening, and maintaining Rapport creates stronger and more desirable results in communication settings of any kind.

NLP Insights from Animal-Training helps you learn and teach more effectively!

Relax; we're not talking about getting brain implants or strapping you into a big computer.

All of us have, at one time or another, attempted to influence another person, to no avail.  It's a universal experience to walk head-first into unresponsive stubbornness.

You are hereby invited to harness a natural mental process that you've probably never controlled in your past, learn techniques that utilize that process, and then become more effective and influential in every area of your life.

This blog post is dedicated to anyone and everyone looking to measurably improve their business careers, and the date of its publishing marks a major transition for the Mastery InSight Institute towards focusing primarily on helping people become measurably more effective in business, with NLP.

There's been a rash of recent studies and publications that directly support NLP, accidentally!

You're a diamond! One of nature's greatest creations. Already gifted, already beautiful.

Goodbye 2012, and hello 2013!  That time has come again to ritually cap a year gone by... and, perhaps more intentionally, choose how you want your next year to go.
Jorge A. Colon

Attorney, Miami, FL

Attended Course : NLP Practitioner Training

Jonathan Altfeld is truly dedicated to each of his students' growth and effectiveness. His integrity, patience, and kindness are a good model for trainers, managers, and parents.

Silke Scheidereiter

Germany

Attended Course : NLP Skills-Builders (course)

Great, great, great! Thank you so much for helping me to find out more about what I've already been doing well, unconsciously! This was exactly what I needed to take my NLP skills "out there" and to the next level... and beyond! And thank you for opening up a whole new world full of miracles & adventure. Now I'm ready to explore! My main goal in this seminar was to find a way to integrate NLP more into my day-to-day life. In the past I sometimes got frustrated because I felt that I learned something very valuable and never got around to using it - at least not in a way I could verify to myself. It was as if a connection was missing between what I knew theoretically and what I actually DID. That's changed! Not only am I now using my NLP™ skills... I can't even turn it off anymore!! I've become an active player in this game - and I love it! Just the other day I got a glimpse of what really effective communication feels like. I had an appointment with a guy who definetely was in a less-than-positive state and who had no intention of giving me what I wanted -- and I got my way!! I was in the right state, alert, got my language spot on (...did I tell you that I love sleight of mouth?), had the tonality right, paced and then led led led led him to feeling great about my demands... WOW... talking about flow!!! Thank you, Jonathan, for sharing your knowledge! And thank you for blowing my limiting beliefs apart once more...!

Quinton Zondervan

CEO, Excelimmune, Inc., Woburn, MA

Hired Coaching :

I hired Jonathan for weekly 1-on-1 executive coaching, as well as invited him to spend two days with my team of scientists and managers, for a customized presentation followed up with individual employee coaching sessions.

Jonathan was tremendously helpful in coaching me through some very difficult situations. We focussed primarily on "emotional state management" which he quickly diagnosed was where I needed the most help. Maintaining the proper emotional equilibrium while going through stressful situations to a large extend comes natural to me. Nonetheless, there was a lot of room for improvement, and Jonathan definitely helped me reach a higher level of performance. Working with Jonathan was an absolute delight because he would quickly assess the situation I would describe to him and give me clear, specific pointers on how to adjust my perceptions and options to create a more positive emotional state regarding the situation. From there we would seamlessly transition to specific training exercises to prepare for future situations. I use many of these techniques now without thinking about them; they've become part of my repertoire and toolset.

Not only was Jonathan able to help me improve my performance, he worked with my entire team to help them improve their internal communication. By appropriately confronting them with the need to take responsibility for the outcome of their individual attempts at communication, he was able to help many of them move towards a greater awareness of their own specific communication needs and approaches and to make adjustments to improve the outcome. One team member told me what an amazing resource he was. I was very pleased with the changes in the team's approach to communicating with each other. While communication is still of course not yet perfect among them, it has improved considerably, and this allowed the team to achieve an amazing result. We set goals for the end of the year that we thought were aggressive. In fact we ended up beating the date by 2 months. No doubt we got lucky of course in terms of not encountering major technical obstacles we could not easily overcome. Nonetheless I credit a significant part of our success to Jonathan's work in enabling better team communication. Just the knowledge that in fact there were specific, attainable ways to make communication better encouraged the team and gave them the confidence to work through tense or difficult situations more smoothly than before.

Jonathan is indeed a tremendous resource for those who want to improve their communications (in the broadest sense of that word). Ultimately all human achievement is based on our proficiency to interact with others in a way that makes it more likely we will achieve a mutually beneficial, mutually desired outcome. Jonathan is able to work with any team or individual motivated enough to seek help in doing better, and helping them improve. What I appreciate the most about Jonathan is that he does not try to create an unnatural dependence. On the contrary, he happily shares his techniques and uses exercises and training to help you internalize them. Like any good coach, he helps you get better and acquire new skills that you can use on your own to achieve amazing results.

http://www.excelimmune.com/

Jason Knierum

Entrepreneur, Sydney, Australia

Attended Course : Speaking Ingeniously

"I very much enjoyed your seminar. Having more comfort when I talk with people makes the rapport deeper. Even though my demo is only 90 seconds, I hold longer eye contact with more potential customers, building a sense of connection. Result? Sales of my juicer product increased 30%." -

Silke Scheidereiter

Germany

Attended Course :

Thanks for a wonderful & mind altering weekend - it was worth every single penny! [...] my brain just can't stop generating new ideas & solutions, identifying patterns, going through the huge pile of new information. [...] I still don't have a clue as to how you managed to get that much data into these few inches of my brain in such a short time!!! NLP seems to be much more effective & powerful than I ever dared to dream of.....

Allen Burnsworth

Real Estate Professional , Upstate NY

Attended Course : NLP Sales Wizardry

Hi my name's Allen Burnsworth; I'm here at the Sales Wizardry course, with

Howard Sweeney

Denver, CO

Attended Course : "Irresistible Voice"seminar

Jonathan Altfeld's Irresistible Voice Workshop is one of the most impactful trainings that I have ever experienced. In just the first few minutes of the workshop, Jonathan was able to provide both me and all of my fellow participants with instant, dramatic, and positive results in finding our true voices and having us start using them fully as quality instruments of clarity and communication. Jonathan utilized his significant training skills and unique technology to guide me to a much more pleasing and expressive voice in only three fun-filled days. Now, after the "feel good" of most training and workshops has long passed, I find that (thanks to Jonathan) I am continuing to improve my new-found voice skills on a daily basis. Jonathan provided me with a solid foundation to automatically make effortless and continuous improvements in my voice. Other folks are now complementing me on my voice - that's certainly a new experience for me! Jonathan didn't stop with simply having me sound much better. He amped it up with fun exercises where I learned exactly how to use my new-found richer sounding voice and use my words to communicate much more effectively and produce positive results in others. With short, fun, and creative exercises, Jonathan taught me life-changing speaking skills that will only get better and better, auto-magically. Jonathan's personalized one-on-one coaching helped me achieve results that I truly did not think would be possible in just 3 days. I cannot begin to express my profound thanks to Jonathan for the life-changing skills he instilled in me in just a few short days. If you are interested in a much better sounding voice that will have positive and life-changing impact, sign up now and make sure you are one of the fortunate folks to attend Jonathan's Irresistible Voice Workshop.

Nick Kemp

Leeds UK

Bought Video : "Building Hypnotic Rapport"

A great introduction to the many facets of building rapport. Jonathan is extremely fluid in his presentation of this subject perfectly pacing the assembled delegates with his relaxed and fun approach to the material. His explanations of rhythm, mismatching, non verbal communication and frames of learning are excellent and its clear from watching that Jonathan has genuine enthusiasm in presenting seminars and is fully aware of how each of the delegates is responding both consciously and unconsciously as well as the dynamics of the group as a whole. As someone who avidly collects all kinds of NLP and hypnosis materials, (in CD, video and DVD formats), what I really liked about this DVD set is that Jonathan breaks the subject down into logical sections, which makes it extremely engaging and memorable for the viewer. His use of metaphors demonstrates someone who is in my opinion a natural presenter and I consider this DVD set invaluable and great value for money for anyone training in NLP, hypnosis or simply interested in improving their communication skills! In fact, I am sufficiently impressed by the quality of this set that I am going to seek out the other DVDs in Jonathan's "Skill-Builders Series".

Richard Campo

Project Manager, London, UK

Attended Course : Belief Craft MP3 Set

 "KE is pure Dynamite and when used with [SoM], the combination is explosive! The tools compliment each other so well, you'll find you can not only smash a nut with a hammer but also finely craft and cut and piece back together an issue or problem with the finesse of a skilled craftsman."

Drew Kennedy

Sales Professional, Entrepreneur, Dallas, TX

Attended Course : NLP Sales Wizardry

Hey, my name's Drew Kennedy, and I attended Jonathan Altfeld's NLP Sales Wizardry Program, NLP, and I didn't know what to expect. He said he was going to show a bunch of information; I've seen some trainers around the world; Jonathan blew me away. I can't stress it enough; the man was amazing. Too much information, really. 18 hours of craziness, and all kinds of stuff, it was the most amazing seminar in sales I've ever participated in. My expectations, again, they were high, because I had a lot of expectations meeting Jonathan and knowing what he was capable of, but guess what: I knew that he was going to be the man – and he blew me away. He underpromised and then he overdelivered. What suggestion would I give to other salespeople: Let him come unpack the power, people, that's all I can say to you. Just let him unpack the power. He was phenomenal. Whatever it takes for you to get here, move Heaven and Earth, and come see Jonathan; He will change your world, and unpack your power!