Accepting Feedback From Others Gracefully - NLP Article

published by
Jonathan
on Sat, 2011-12-24 20:12
This email was in response to someone who was describing their having had a negative emotional reaction to receiving some criticism.
---
All information like this is feedback! We can learn from all feedback, "good" or "bad," so from the perspective of learning useful information, there is NO good or bad criticism, just, certain quantities of varying feedback. Which is all good!
So when we hear things like the above, the first response could be, "Yeaaaaahhhh, Feeeeedbaaaack!" and get hungry for it! Listen with intent! Step outside yourself while you're hearing it and be the observer. Be detached but involved! Leave the emotions out and be genuinely interested as a student-of-life...
Now, if you only hear a certain piece of criticism once from someone, and no one else seems to agree (don't go asking everyone, just pay attention to the responses other people offer consciously and unconsciously), ignore them! Yet, if its a pattern, then it becomes something you can take advantage of, and decide if your behavior could use a few adjustments.
You already know you can make that happen, don't you? :)
Feedback!
[ Back to Top ] [ Back to Articles Index ]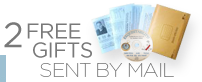 NLP gifts sent by mail:
CD & Sensory-Rich Word-List

On January 1, 2015, Jonathan Altfeld and 20 other co-authors released a digital book entitled "Creating Business Growth."

After six and a half great years based in central Pennsylvania, and running many courses in Washingt

What are the Four Stages of Learning?

In today's post, I share how and why an NLP Modeling project could be set up to fail, and what to do instead!

In today's post, I share a sales-closing I think you'll love, and follow that with NLP skills applied to selling, including: Sensory Acuity, Sensory Awareness, Calibration, Using Suggestions to 'plant' thoughts ethically, and other NLP language patterns!

Sales is one of the absolute best applications of NLP. Yet many salespeople well-trained in traditional models haven't taken advantage of this, usually because they're skeptical of whether or not NLP would get in the way of what they're alr

Do your emotions drive you? Or do you drive your emotions?

NLP has enabled people just like you to discover that actively building, deepening, and maintaining Rapport creates stronger and more desirable results in communication settings of any kind.

NLP Insights from Animal-Training helps you learn and teach more effectively!

Relax; we're not talking about getting brain implants or strapping you into a big computer.
Oscar Rodriguez

Hypnotherapist, Real Estate Agent, Hypnosis Washington DC,

Attended Course : NLP Sales Wizardry

Hey, my name is Oscar Rodriguez, I am sitting here at the end of an amazing class by Jonathan Altfeld. There's a couple of things about Jonathan that I've liked. He's kind of a person who (Oscar meant to say DOESN'T!) makes promises that he doesn't intend to keep. And it's really cool because, the promises that he makes, are always exceeded at every event that I have been with. So he taught us the 5 step process in Sales. Not only did he go meticulously through that step, but he helped us to break it down and to focus on the areas of weaknesses we had, or how to empower or become even stronger in places that we already knew we were doing, He told us very specific events, steps, and processes that we need to do to take to go to the next level. So were my expectations met, well, of course, I already expected great things and I got blown away once again. If you're a sales person, if you're any type of hypnotherapist, any type of a process-oriented person or any type of an individual who really needs to connect with others, persuade others to really get your message across. If you're a teacher, if you're the President of the United States, and want to get re-elected, Come. Listen, get action, and you'll be able to get not only the stuff that you need, but you'll be blown away by being able to get the results. if you're in the Washington DC area, if you take this class, come and join me for a refresher of this so that you can get what you really need. Thanks Jonathan!

http://hypnosiswashintongdc.com/

Michael Lovas

Consultant, Author, Speaker, About People, Spokane, WA

Attended Course : Speaking Ingeniously

"With considerable experience giving keynotes, I thought I was very good on stage. The new skills & confidence that Jonathan has guided into my mind make my previous level of professionalism pale and insignificant by comparison. This class is the best preparation for public speaking that I have ever seen, heard of, or experienced."

http://www.aboutpeople.com/

Michael S.

NLP Master Prac & Success Coach, Portland, OR

Bought Audio : Automatic Yes CD-set

I have ordered Jonathan's programs before and had VERY high expectations for this program… as with his other programs, Jonathan, *yet again*, delivers not only through his insight into how the mind works, but through the exercises that put you into *immediate action*. I found myself, as I was listening, being able to notice how my own states link together and how I had gotten stuck in the past. I feel like Jonathan has handed me the keys to move beyond where I had been -- by noticing how to sequence your communication to get results. It's incredibly easy when you know how to do it. And Jonathan has the know-how and experience to be able to teach the topics that other trainers won't touch. Because if you're like me, you may have taken practitioner and master practitioner courses… maybe from VERY well known trainers… and have yet to see a trainer who directly approaches the topic of state-chaining. What puts "Creating the Automatic YES" and Jonathan's other audio programs ahead of the pack is that he gives you exercises to do throughout the program and he has the knowledge and experience so the skills will be ingrained not only your mind but in your body where they NEED to be to get results -- easily. I have found myself noticing which state people are in as I'm talking to them and where to take them to get outcomes easily. My own confidence as a coach has grown considerably in my ability to influence my own state in VERY useful directions through listening to this audio program… that alone was worth the cost of admission. If *you're interested* in another rigorous, intellectual NLP experience… BAD NEWS… But by doing the exercises Jonathan suggests (or was it demands?), you're in for a real treat by ordering this program! My highest recommendation - THANK YOU!!

Elaine Christakos

Financial Coach, Kelowna, BC

Attended Course : Linguistic Wizardry

Jonathan is a superb trainer and communicator. I am thrilled to have participated in his recent Seattle Linguistic Wizardry workshop. Jonathan has a way of transferring knowledge with such ease as to include everyone - regardless of prior training or NLP experience. I was in awe watching how Jonathan managed to reach everyone in a different way - while constantly keeping the entire group engaged. I've now got a renewed excitement for practicing my NLP skills, and am more eager than ever to keep it working for me. Although I thought my coaching calls were great prior to attending LW, soon after my training - I found my calls to be more fluid and effective. The words seemed to flow much easier and my use of embedded commands are more natural and useful. I also am better able to focus my attention on understanding the style of my clients patterns - without losing focus on the content of what I'm teaching. It has all been such a natural process that I'm eager to see where it will be most effective next.

Joel Elfman

NLP Trainer, New York, NY

Attended Course : Becoming Outrageously Funny

Becoming Outrageously Funny is an Outrageously Amazing seminar. And Jonathan Altfeld, one of my favorite trainers is at the top of his game. Jon is an absolutely fabulous trainer who teaches with warmth, heart and caring. He is a wonderful modeler, who applies his significant skills to each of his seminars. And Jon goes further; he has also elegantly modeled the structure of a training, so your learning is layered and maximized and Jon models each of his students so he meets your individual goals for the class, and you maintain your best learning state and optimal learning curve with the class. The entire class is a well-designed and layered process to maximize your learning. While you're figuring out a new piece, the previous pieces are nicely settling into your brain and body. Becoming Outrageously Funny is a wonderful skillset, and incredibly insightful into the structure of humor. We studied various comedians, figuring out which ones best appealed to us. And we examined what states they created, what mechanisms they used and what NLP patterns and other pieces they used to create laughter. And we got to practice and apply some of those pieces in class, so we could begin to immediately integrate some of what we learned. For me, Jon delivered, and I am on the path to Becoming Outrageously Funny and with practice who knows what is possible. I highly recommend Jonathan as a trainer.

http://www.joelelfman.com

Steve Boyley

NLP Trainer, Vancouver, BC

Attended Course : Linguistic Wizardry

In 8 days I get to know the delegates who attend my NLP Training seminars. I find out how much they have learned from previous seminars they have attended, by direct observation of the skill they demonstrate, as well as through direct inquire into their perceptions of previous training experiences. I regularly hear positive commentary about Jonathan's Linguistic Wizardry seminars. The confidence and proficiency with the skills Jonathan has taught them, is plainly evident. In addition, people I have trained have subsequently attended Jonathan's Linguistic Wizardry seminar and provided me with very positive feedback on their experiences with Jonathan.

http://www.nlpmind.com

Drew Kennedy

Sales Professional, Entrepreneur, Dallas, TX

Attended Course : NLP Sales Wizardry

Hey, my name's Drew Kennedy, and I attended Jonathan Altfeld's NLP Sales Wizardry Program, NLP, and I didn't know what to expect. He said he was going to show a bunch of information; I've seen some trainers around the world; Jonathan blew me away. I can't stress it enough; the man was amazing. Too much information, really. 18 hours of craziness, and all kinds of stuff, it was the most amazing seminar in sales I've ever participated in. My expectations, again, they were high, because I had a lot of expectations meeting Jonathan and knowing what he was capable of, but guess what: I knew that he was going to be the man – and he blew me away. He underpromised and then he overdelivered. What suggestion would I give to other salespeople: Let him come unpack the power, people, that's all I can say to you. Just let him unpack the power. He was phenomenal. Whatever it takes for you to get here, move Heaven and Earth, and come see Jonathan; He will change your world, and unpack your power!

Alex Dee

Investor Relations Consultant, London, UK

Attended Course : Belief Craft MP3 Set

 "Belief Craft opens your eyes to what you already know, but didn't know how you know, as well as teaching excellent skills/tools in tracking beliefs and [SoM] persuasion techniques."

Marcus Inoue

San Diego, CA

Bought Audio : Finding Your Irresistible Voice

  Jonathan Altfeld speaks the pleasant truth with his "Finding Your Irresistible Voice" CD set. To my enjoyment, the exercises have improved the quality of my voice. I practiced the techniques that I learned from Jonathan on my brother. In the past, it was difficult to keep his attention due to my monotone voice, but recently when I spoke with my brother, I had his complete attention.

Arlene Hoffman

Miami, FL

Attended Course : NLP Practitioner Training

Take a remarkable journey with Jonathan Altfeld to a new awakening, a new beginning, and a Bigger and Better You. The tools and techniques of the NLP™ Prac Training will elevate you higher than you ever thought you would soar. Learn, experience, grow rich in love, language, and personal success.