Welcome Packet - Purchase Option (for people who live outside our "Free Zone"!)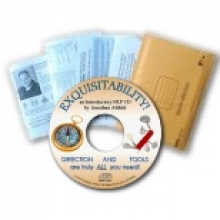 Unfortunately for some other countries throughout Africa, Eastern Europe, the Middle East and Asia, we have found that it is not cost-effective for us to invest in sending our "Welcome Packets" at our own cost. Residents of these countries CAN still acquire our welcome packet, if they pre-pay all of our costs to manufacture and send these welcome packets out (US$15). We make no profit on these. Your $15 goes towards covering our costs only.
If we directed you to this page, that is because we do not ship free welcome packets to your country. We apologize in advance.
Now we're glad to be able to offer you this alternative way of acquiring our introductory material without initially investing a lot of money in other products.