Remember Names Naturally, Downloadable MP3's. (CD not available yet)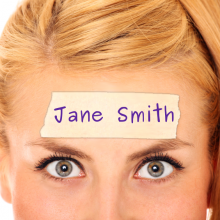 This is a Downloadable MP3-Set version of "Remember Names Naturally."
This program trains you in Jonathan Altfeld's unique new "VIRTUAL" strategy for remembering new names every time you meet someone. Say goodbye to the embarrassment of forgetting people's names and failing to remember them when you next see them, or worse, making the horrible mistake using the wrong name.
For more extensive, detailed information on this NLP audio program, including audio samples, visit our Full Detailed Product Page for the "Remember Names Naturally" audio program. When you click on the above link, another page will open, but this page in the shopping cart will also remain open. Feel free to order once you've read our detailed product page, and have convinced yourself why this product will be of immense value to you.
Please note, paying by credit card will not lead to immediate download, as this cart does not run real-time charges; we run all charges by hand, behind the scenes, and will run any debit or credit card charges as soon as we're back in the office. For instant download, use only paypal (with a confirmed paypal account) as your payment source.