NLP Business Practitioner Courses, in Florida: Tampa, Orlando, Miami, Jacksonville
Looking for more Career Passion, Congruence, Motivation, Confidence, Influence, and Improved Leadership, Empathy, Vision, and Ability to Communicate Beautifully?
Announcing: a New Paradigm for NLP Business Training.
Most NLP Courses are too grounded in changework, unsuitable for the Fast-Paced Real-Time Dynamic World of Business.
We've Removed content better suited to therapy, and Developed our Training to Integrate NLP into everyday Business contexts.
Dear NLP enthusiast,
If you live in the UK or Australia, you've got ample opportunities to learn how to use NLP in a range of business situations. 
If you live in the States... there's precious little available in the way of deep NLP business skills.
In the UK & Australia, putting NLP on your business card is an honorable and valuable act.  In the USA, you still have to be careful about letting the world know you're NLP-trained.  It ought to be something that inspires honor, integrity, clarity, optimism, and a sense of highly increased value, BUT... that's not as obvious here.  Perhaps the lack of amazing reputation in NLP business settings in the USA is because too many people here use or have used techniques badly over the years, because of a variety of problems.
Here's why NLP isn't used well in Business in the USA:
POLLUTION and NO IMMERSION: The field is now saturated with shorty-shorty-certification courses taught by mostly poor-quality trainers who kept shortening their courses in order to compete for seats from more established trainers, and they give certificates with the same titles on them as longer courses, and even worse -- there are now ample online courses with zero feedback loops between trainer and student. NLP is truly a full-body sport -- and you CANNOT learn to use NLP effectively this way. 

Demand 10 days minimum.

TOO OVERGENERALIZED: Most certification courses are so 'general' they're meant to be a one-size fits all course for people interested in therapy, hypnosis, flirting, business, and more. The end result? They're not optimized for ANY of those contexts or results. So if you're in business, and you want to use NLP skills in business, there hasn't been much for you (in the states)... until now. 

Demand a course customized for the contexts where you'll need to use the skills.

STUDENT GROUP SIZE: Some courses have too many students in the room, and as a result, you get zero personal attention from the trainer(s) themselves. If you want elegant skills, you need personal attention. Don't settle for little to none.  We say

demand 20 students maximum.

WACKY ESOTERIC B.S.: Lots of NLP courses emphasis the hypnosis or hypnotic material in NLP, or are full of so much esoteric garbage, that anyone grounded in a corporate environment will find little or no relevant use for the skills they acquire there.  If you're in business, if you have a professional position or job or run a company, you need to learn skills that will come across naturally to other professional business people. 

Demand that your trainer have extensive experience in business settings.

BLINDED BY MOTIVATIONAL HYPE: Good luck getting serious business applications of NLP from watered down motivational material from the most visible speakers on the planet. To reach their fame, they've so oversimplified the techniques they teach to fit the masses... that they've removed most of the effectiveness.  Deep effectiveness comes from being trained how to artfully apply nuances.  Also, they're not in it for your depth of skill, they're in it for their depth of wallet. 

Demand to pay a lot less money than $10K for a motivational trip to a Pacific island, for a lot more skill.
Whatever the reason, the USA is full of people who, frankly, suck at NLP -- and as a result, the reputation of NLP in the USA is not as amazing as it is in the UK and Australia. I can tell you this because I have trained in all these places over the last 19 years.  That's not to say that impoverished training can't be found there too, just that there are now a higher percentage of high quality training opportunities overseas than you can find in the USA.
So where does that leave people in the USA who know they want to get exceedingly good at using NLP with confidence in their careers? The answer, until now, was... Nowhere.
Fortunately for your own future growth and development, I've decided to change that.
Despite the Above Challenges, NLP does Occasionally Get Great Press...
| | |
| --- | --- |
| | "NLP has metamorphosed into an all-purpose self-improvement program and technology." - Time Magazine |
| | "NLP could be the most important synthesis of knowledge about human communication to emerge since the explosion of humanistic psychology in the sixties." - Science Digest |
| | "Neuro-Linguistic Programming, co-founded by Richard Bandler and John Grinder, is an approach to psychotherapy that uses language patterns and metaphor to communicate with the unconscious mind." - Playboy |
| | "NLP may be the most powerful vehicle for change in existence." - Modern Psychology |
| | "NLP... is in fact the analysis of human communication processes with practical applications in training/learning situations, people management and self-management. It's about openness, the ability to change, and creating well-formed outcomes. That's probably why the idea has become so successful in today's turbulent world of work and personal life." - Mortgage Strategy |
| | "...NLP cannot be dismissed as just another hustle. Its theoretical underpinnings represent an ambitious attempt to codify and synthesize the insights of linguistics, body language, and the study of communication systems." - Psychology Today |
Taking NLP Business Practitioner training can open up a whole new way of approaching human communication. You'll learn how to more effectively:
Manage Your Own Emotions
Conduct Incisive Interviews
Recognize Altered States
Detect Hidden Information
Take on New Roles Easily
Master Leadership Techniques
Rapidly Unravel Complex Relationship Issues.
Collect Clients or Customers & Build Viral Loyalty

Establish Deep Rapport
Facilitate Groups towards Harmony
Pass Any Interview with Flying Colors
Get More Yes Answers
Shut down Motor-mouths
Absorb Complex Situations, then Simplify and Plan Strategically
Learn to Give Constructive Feedback, Pleasantly!
Inspire & Motivate Co-Workers
Become an NLP Business Practitioner
      NLP is a powerful methodology, technology & even an attitude... designed to help you to build and easily access mental, physical & emotional resources, innate skills, & creativity. This training is structured to open you up to your greatest potential, both personally and professionally. Learn to experience deep states of productivity, inspiration & motivation. Access creativity, open pathways to align various areas of your life, release limiting beliefs, & enhance self-esteem!
      Equally important, you'll be able to do the same for others - including employees, managers, clients, customers, vendors, and peers. Imagine being able to help create the kinds of business cultures and environments that other people actually look forward to working in. Imagine being the kind of business force.. that attract more quality people into your sphere of influence!
      When you learn the latest approaches and techniques, customized and applied by a highly creative trainer and business professional, there is no limit to the results you will get! See every decision you'll have being more effective then you thought possible. Hear yourself getting positive results each and every time you use this information to your advantage.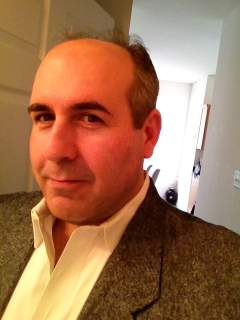 Our Trainer:
Jonathan Altfeld
Jonathan Altfeld has been training NLP globally since 1997, after another highly successful career as an Artificial Intelligence consultant to Fortune 500 companies. Since then, Jonathan has trained in over 10 countries, recorded multiple home-study programs, consulted for companies around the world, and done ample personal and executive coaching.
Our NLP Business Practitioner Course Content & Structure
Course Content

Well-formed Goals
NLP Presuppositions
Verbal & Nonverbal Rapport (Pacing & Leading)
Mastery States of Learning
Logical Levels of Communication
Sensory Acuity
Sensory-Rich Language (VAK)
Calibration Skills - for Identifying States, Responses, Hidden Information, and for Lie Detection
Developing a More Compelling Voice - Tonality, Rhythm, & Strategic Pausing
Meta Model
Milton Model -- Acceptable Ways to be Conversationally Hypnotic/Compelling in Business Settings
Eye Access cues (a Modern/Limited Use of them)
Submodalities -- for Changing the Meaning of Memories, for Accessing More Resourceful States
Identifying and Using others' Submodalities without Needing to ASK about them
Anchoring (mostly Visual & Auditory, for business)
Identifying and Speaking to Values
Strategies, Convincer Strategies, Decision Strategies, Buying Strategies, etc.
Metaprograms: Rapid Filtering, Detection & Conversational Usage
Group Influence Techniques
Time Distortion Business Examples
Strategic State-Chaining
Reframing
Pattern Interrupts
Communicating and Listening Concurrently
How to do Swish & Squash & other NLP Change Techniques in Business Settings
And much, much more.

Jonathan's Innovative NLP Business Skills (Techniques you can't find anywhere else).

The Indirect Group Convincer - lead an entire group to convince itself.
The Covert Negotiator - Turn disagreement into agreement
Polling for Meta-Programs - Entirely nonverbal elicitation
Creating the Automatic Yes - Our unique approach to state anchor chaining
Office Anchoring - Anchoring with office knick-knacks, chair positions, props, making use of company leaders' anchors, and more

Course Structure

This course content is grouped into roughly three modules totalling 10 days of training. The course is offered in both an "Intensive/All-at-once" Format, as well as a "Modular" Format, over 3 long weekends (typically one module per month).

Our goal is not simply to deliver information, but to coax, coach, and shape you into acquiring and demonstrating a profoundly valuable set of skills, tools, and knowledge, that will help you establish new and useful patterns, enrich your life measurably, and enable you to become more valuable to and for other people in all of your future business endeavors.

Module 1: Foundation:   Awareness, Flexibility, Analytics
Module 2: Core Skills:   Techniques, Systems, Skills & Methods
Module 3: Integration, Complexity & Artistry:   Tools & Style in the Workplace

The time you spend in our classroom will not be spent selling you on a next course, or ignoring questions, or withholding valuable feedback. We know that providing you one of the world's best NLP training courses available anywhere... turns you into a walking advertisement for the quality of what we offer.  Come join us... and get really good at NLP for business use.

We've done the heavy lifting! We know what works a charm in the business world, by contrast to what gets mixed responses or is inconsistent, or what falls flat and fails to get a result, or worse -- gets people in trouble for the wrong reasons. Come gain from our extensive experience distilling the most relevant material in NLP for business, and our extensive experience in the art of training -- which we see as mentoring students through a holistic learning process.

Field Trips

We'll do multiple Field Trips during this course so that you'll have the opportunity to take these skills out into 'the real world,' and get performance feedback from Jonathan based on how you interact with people outside of the course.  Note: these are not casual trips for hours on end.  They are timed windows, with trainer supervision, and with specific assignments intended to be carried out in contexts other than the seminar space.

Shopping Malls -- this provides opportunities for developing rapport skills, NLP negotiating techniques, and people-reading.
Restaurants -- this provides opportunities to observe decision strategies, test out new ones, practice rapport, practice anchoring, think strategically, and learn from others
Coffee shops &/or Networking events -- this provides opportunities for using NLP to network, reading people, managing and leading emotional states, anchoring, and more.
Possibly others, depending on the needs of the group.
The Intensive Format is currently scheduled for June 10-20, 2017 (with 1 day off in the middle -- 10 days training total).  Rolling admissions does not apply here.
The Modular Format:  This course format primarily attracts Florida residents, because it requires 3 separate trips/visits, typically once a month.  Our Modular course will not begin scheduling specific weekends for this course until we get 10 people (you and 9 others!) lined up and ready to take this course in a specific area.  Once you're registered, and once we have at least 9 other people as well, we schedule specific weekends using ONLY your available weekends.  So for the rolling admissions format, you get to dictate dates we can/can't choose.  We only pick weekends that work for you.  Call us at 813-991-8888 to express interest in this and get a deeper explanation of our rolling admissions method.
Got 10 or more students ready in your locale?  Jonathan will visit your location to run such a course *IF* you already have a group of people who would like him to visit and to train this course in your locale or at your location.  Formats are flexible, i.e., perhaps you'd prefer Jonathan make 5 @ 2-day weekend trips to your company, or 2 @ 5-day business weeks.  Rates are negotiable based on group size.
We offer, by far, the most extensive and effective NLP Business Practitioner training available in the USA.  Additionally, our course is one of the few NLP Business Practitioner courses available, because most NLP trainers come from a background of being coaches, or therapists, or hypnotherapists.  Very few have extensive business experience.  Don't you want to take your business NLP course from someone deeply experienced in figuring out what works best in professional environments?
Modular Course Tuition, Fall 2016:  $3,195 for our 10-day course.  Early bird rates may be extended depending on scheduling circumstances;  if you want this course to happen, register now with your low (refundable) deposit, before we publish dates, if we're to reach a sufficient group size soon.   Remember that the dates we pick depends on your schedule, and we don't take your schedule into account unless you're registered.
Intensive Course Tuition, June 10-20, 2017, Tampa FL: 
$3,195 if paid on or after May 1, 2017.
$2,995 if paid before May 1, 2017.  (save $200)
$2,795 if paid before March 1, 2017. (save $400)
$2,595 if paid in 2016 (save $600!)
Payment Plans: Ask about our payment plans by calling our office @ 813-991-8888.
Discounts: We will offer larger additional discounts to Jonathan Altfeld's Practitioners and Master Practitioners. Limited/smaller additional discounts are offered to others based on a variety of factors. Call for details: 813-991-8888
Deposit to Sign up:  The Modular course begins with a (Fully Refundable) $400 deposit to show your intent to join.  Once we have our scheduling details chosen, you'll have options for paying the balance provided to you then, which may include tuition discounts.
If you're interested but not yet ready, then Call / Write now at 813-991-8888 or through our feedback form to express interest in this course, or to ask specific questions.
If you are ready to register, then...
author: Jonathan Altfeld