Discount Pre-Order: "Own the Interview" NLP audio program, MP3s (CDs to follow)
Certain moments can make or break future dreams.  One of those is an Interview.
If you (or anyone you know) have a Job Interview or Business Deal coming up, it may already be too late!
Most people don't prepare well, arrive with anxiety, devoid of real strategy.
Fortunately, You CAN Tilt Everything In Your Favor.
      Dear Future Interviewee,
      When companies look to hire you, whether for employment or contract work, they will virtually always interview many others, before they make any hiring decisions.
The Interview "Deck" is Stacked Against You.
      Most interviewers you may face will have interviewed applicants frequently in their careers. And even if they interview infrequently, when it comes time to interview applicants, they'll usually interview many at a time.
      Odds are high that they hold far more interviews than you attend.
      Odds are also high that they have a lot more information about you, than you have about them.
And they do hold the purse strings.
      So clearly they have certain perceived advantages.
      Also, no matter how much is riding on them making a good decision, they're probably feeling a lot more secure about your interview than you are.
      To make matters worse, they are not on your side.  Until you sign an offer letter or an employment contract, they are not on your side, and you are not on theirs.
Interviews are War with a Handshake. 
Who Surrenders?
      Your interview is not a casual get-together, even if they're friendly and would like you to feel comfortable.  It's not a simple chat over coffee.  It's a negotiation of the terms of Surrender and Agreement.
      Yes, that negotiation has a "getting to know you" phase, and a "let's see what each person brings to the table" phase, and if all goes well, a phase where each party figures out what they're willing and able to surrender to the other.
      And they're not on your side, and you're not on their side, until after the signature happens.
      Their interviewer is likely both experienced and savvy at running these war negotiations.
      The question is... 
How prepared and experienced are you for your interview?  
      Could you stand to learn more about how to do well, before you go?
      How much preparation would be useful, for you to be confident you'd do even reasonably well?
      What if you could not just do reasonably well, but OWN it?  What if you could take your interview by storm?
      What if... you could make it so that your interviewer would have been woefully unprepared for you?
      Wouldn't that help you maximize your chances of getting everything realistic you wanted out of it (and maybe more)?
I can help you ACE your upcoming interviews.
      I'm currently neck-deep finishing up a home study program to help you own your interviews.
      This audio program deeply explores how best to use NLP to maximize your chances of acing your interviews and getting highly desirable offers.
      Why me?  What makes me an expert on this?
      For starters, I'm a very experienced NLP Coach, Trainer and Master Practitioner.  For nineteen years, I've done Interview Coaching for many people -- professionals, managers, and executives including C-Level.
      My live one-on-one NLP-based Interview Coaching has ALWAYS gotten my clients at least one of the jobs they wanted, and ALWAYS more money than they were initially offered.  I have an extremely high-quality live coaching result record.
      Because the things I've said and done in Interview Coaching have proven to help many clients over time, I feel certain that my home-study customers facing interviews will also find these lessons valuable.
      I have helped my direct coaching clients negotiate compensation packages ranging from $10K to $70K more per year than they had earned at previous jobs, plus more in future bonuses.  My interview coaching has proven to be worth tens or hundreds of thousands of dollars to my past clients.  I'm glad they were rewarded appropriately.  I charge a fair fee for coaching, and so far, my record is excellent.
      No where else can future interviewees find this many hours of cutting edge NLP approaches to taking and acing interviews and other business meetings.  There are many articles out there that share brief tips on the topic, but no where near this level of breadth and depth on NLP for interviewing.
      I'm confident you're going to LOVE this content.
"Own the Interview": What to Expect?
      By or before April 15, I will complete and release this 8-hour audio program as a downloadable set of MP3s.  The shippable 8-CD-set (or more) will be available by mid-April, at the latest.
      Read my program table of contents outline, below.  I guarantee all those topics will be included, and I believe the content is both valuable and extraordinary.
      What will the program be worth?  What promises are made?  Read this carefully:
      I make zero promises about specific results to expect.  The FTC frowns on promising specific gains unless every customer has achieved those specific gains, and this is a new audio program not heard or used by anyone, yet.  I can't guarantee you'll get any specific raise, or that your compensation package will necessarily be any better than you'd get on your own, or even that you'll get a specific job offer.  
You can only expect to receive educational material that may help you to approach interviews very differently.
      Home-study audio program buyers should not expect the same results as my one-on-one clients.  The program is authored for a variety of backgrounds and interview contexts.  Compared with other customers, you may have more or less skills to begin with, or more emotional state management work to do, than others, to get to a place where you could own every interview.  But, my home study course is designed to help people gain a fast-track to that result.  It's a form of packaged coaching experience.
      Will it be worth the highest annual salary raise I've ever helped someone achieve ($70,000)?  Maybe, for a select few.  And I really can't charge that for everyone.
      Will it be worth the lowest annual salary raise I've ever helped someone achieve ($10,000)?  Maybe.  And I still can't charge that for every buyer.
      Will eight hours of my material be worth at least the equivalent of eight hours of private coaching with me ($2,400)?  Probably quite a bit more if it leads to a great job offer.
Next month's Release of "Own the Interview":
      Though I can't make any guarantees, I know that IF you apply even a small handful of the many tips and insights I share in this set, they will likely increase the likelihood of you having a fabulous interview, that could result in a great job offer.  So its appropriate to charge a fair price for years of experience and knowledge about using NLP in interviewing, and for a couple of months to package them for your education and hopefully, profound results.
      That price will be $347.
      I also recognize that my experience and effort means nothing to you, unless it translates to clear value in one form or another.  Which is why, as always, I extend my 'great choice guarantee.'
I always offer an unconditional one-year money-back guarantee.
      Unless my material ends up delivering value to you, I won't have earned your investment.
      As a result, if you buy my program, study it well, go on interviews, and don't get any measurable value in your communication skills, strategies, insights and/or results, contact me to request a refund of the cost of your purchase.
That said, I don't think you'd ever want to.  I think that I'm far more likely to receive an email from you, sharing your excitement over an outrageously successful interview and an impressive job offer and compensation package, to boot.  Or perhaps you'll tell me this helped you in some secondary way, like, improving your relationship with your spouse or helped you become a better interviewer for podcasts, or helped you negotiate partnerships or joint venture contracts.  
I also recognize that soft skills have a way of improving a lot more than just the primary intended context, so you could end up experiencing improved relationships in other contexts, and that has clear value as well.  Value and results can come in a variety of ways.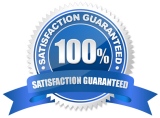 Our
RISK-FREE GUARANTEE!
If you're not 100% satisfied that this audio program has delivered more than its cost in value to you, by preparing you well for important interviews, then just return it ANYTIME WITHIN ONE FULL YEAR, and we'll refund EVERY CENT of your purchase price.
Your Pre-Order Discount Opportunity 
      For those who are willing to pay the retail rate for this material, and don't want to take advantage of an early offer, skip to the next section.
     Producing this program does cost money.  My final costs will be from $3000 to $4500, depending on studio costs.
      I enjoy structuring win-win opportunities, so I'm going to offer a pre-order deal, at a 43% discount.  Instead of $347, pre-ordering customers can have this program downloadable to them once its done, having paid in advance, at the lower rate of $197.  They'll save $100 off the final release price.  (if you later want the CDs shipped to you as well, I'll extend a shipping plus production costs -only offer).
      I'll extend a maximum of twenty-four (24) pre-order deals.  Twenty-four Pre-order deals amounts to $4728, gross.  The banks get about 3%, leaving $4586.  $4586 covers the highest potential costs for manufacturing these.  So there's no reason to offer any more than 24 Pre-Order deals.
      Usually my pre-order deals are only taken by loyal long-term customers and students with whom I share a history of great results, as no convincing is ever required.  
      But I'll open it to everyone, new customers included.
      Once I reach just twenty-four purchases, the deal will be taken down -- the link below will be removed from the cart -- until the program is released next month at $347.
Here's who pre-ordered (initials, closest major city, country):
(1) B.W., Chicago, USA  [ TAKEN ]
(2) R.C., London, UK  [ TAKEN ]
(3) R.S., London, UK  [ TAKEN ]
(4) N.B., Dallas, USA  [ TAKEN ]
(4) D.W., Lebanon  [ TAKEN ]
(6) R.S., London, UK  [ TAKEN ]
(7) B.H., Richmond, USA  [ TAKEN ]
(8) T.C., San Francisco, USA  [ TAKEN ]
(9) K.P., Toronto, Canada  [ TAKEN ]
(10) E.H., Atlanta, USA  [ TAKEN ]
(11) C.L., Sydney, Australia  [ TAKEN ]
(12) A.F., Tulsa, USA  [ TAKEN ]
(13) I.G., Vancouver, Canada  [ TAKEN ]
(14) J.S., Las Vegas, USA  [ TAKEN ]
(15) T.F., Boston, USA   [ TAKEN ]
(16) E.J., Cleveland, USA   [ TAKEN ]
(17) M.vdB., Amsterdam, NL  [ TAKEN ]
(18) 

G.O., Tampa, USA 

 [ TAKEN ]
(19) K.E., Washington DC, USA  [ TAKEN ]
(20) W.R., Edinburgh, Scotland  [ TAKEN ]
(21) P.T., Los Angeles, USA  [ TAKEN ]
(22) N.I., New York, USA 

 

 [ TAKEN ]
(23) O.C., San Jose, USA  [ TAKEN ]
(24) L.B., New Orleans, USA  [ TAKEN ]
 
 
 
When should most interviewees buy? 
      My recommendation is ... at least a month before any interviews.  A month is more than enough time to go through this program, and, if any of my material inspires you to study any other specific communication skill in more detail, either from me or from other sources, you'll still have a bit of time remaining to explore that too before your interview.  So a month prior, is ideal., from my perspective.
      But people rarely have a full month to prepare for an interview once they're offered one.  So don't wait until you're offered an interview.
      Instead, I would say... the moment you KNOW you're looking for work.  The moment you know you're considering a career change, and the moment you start looking at job listings, or asking your connections about other opportunities, at that moment, get this program ASAP.
      Or if you know of a college junior or senior, or graduate student, any time would be optimal.  They already have a lot to study, so they'll need ample advance time in their schedule to devote a little time each week to this program.  Plus, their junior Summer or their graduation is never far off, and they may attend interviews even before they've graduated.  What a gift!  I think back to my own college graduation, and wish I'd had something like this at the time when I was interviewing for first jobs.  My interviewers wouldn't have known what hit them!
What Topics are Included in the set?
      Here is the table of contents for this set.  The script is now done and locked in.
Final Confirmed Outline of "Own the Interview"
 

CD 1:  Mindset, part 1

Track 1:  Own the Interview: Goals

Track 2:  Soft Skills vs. Hard Skills

Track 3:  The Importance of Mindset

Track 4:  State, Posture, Language, & Focus

Track 5:  Unhelpful States

Track 6 : Helpful States

CD 2:  Mindset, part 2

Track 1:  YOU are Powerful!

Track 2:  YOU Radiate Value!

Track 3:  Act "As If"

Track 4:  Power Postures Plus

Track 5:  Mental Rehearsal

 

CD 2:  Pre-Interview Strategies

Track 1:  First steps

Track 2:  Information Sources

Track 3:  Information to Gather

Track 4:  Go in with a Plan

Track 5:  Rapport and Connection

CD 2:  Interview-Time Strategies

Track 1:  Pacing or Leading?

Track 2:  Answering Face-Value Questions

Track 3:  Answering Layered Questions

Track 4:  Answering the 5-Years Questions

Track 5:  Measuring a Good Fit

Track 6:  Compensation

CD 5:  Skilled and Precise Interviewing, part 1

Track 1: Apparent or Stealthy NLP?

Track 2: The Agreement Frame

Track 3: Presuppositions

Track 4: Ericksonian Softeners

Track 5: Use Descriptive Language

Track 6: Using Time Optimally

CD 6:  Skilled and Precise Interviewing, part 2

Track 1: Controlling Conversation Flow

Track 2: Eliciting Values

Track 3: Binding Values to Yourself

Track 4: Anchoring Their Best Choice

Track 5: Non-Committal Inquiries

CD 7:  Lets Talk Money, part 1

Track 1:  What is Money?

Track 2:  Negotiable More Often than Not.

Track 3:  The Full Compensation Package

Track 4:  Local Cost of Living

Track 5:  Moments of Power

 

CD 8:  Lets Talk Money, part 2

Track 1:  Discussing Compensation

Track 2:  You Deserve More

Track 3:  Beating their Weakeners

Track 4:  Don't Rush the Money Talk.

Track 5:  Willingness to Consider or Walk Away.
OK, I want one of the 24 Pre-Order Deals!
      The downloadable version is not yet completed;  it will be available by or before April 15, 2016.  When you buy the pre-order below, it will track your order, and we will email you when the program is available, with download instructions.  There is nothing to download yet.
The link below will disappear after the chart above has been filled with our 24 buyers' initials and general location.  (Obviously if there's a rush right around #24, we'll honor all the pre-orders received until we can disable the link, no one will be rejected or refunded, if they get in just after #24 while the links are still working).
Interview Images courtesy of stockimages at FreeDigitalPhotos.net