Juice Feasting Secrets 1.2 hour MP3 set / podcast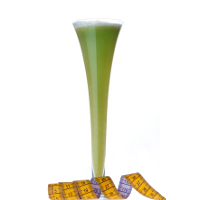 Knowledge and experience you'll want to know about,
if you're considering juice fasting.
AND, you'll be indirectly helping the Organic industry and fighting
against "food industry profit-motivated deceptions."
     In 2010, a movie called "Fat Sick & Nearly Dead" came out, highlighting the benefits of longer-term juice fasts, suggesting people can "reboot" from a state of lower health, to a more vibrant lifestyle. Juice fasting isn't new, however. NLP Trainer Jonathan Altfeld did his first long-term juice fast in 1982, some 28 years before that film came out.
     There is much to know about juice fasting that wasn't explored or discussed in the film. In this 1.2 hour recording, Jonathan shares with you some of his experiences, pros and cons, with juice fasting. And it may just help you to start one. You'll certainly feel more confident you'll know what to expect. Listen to this sample track:

(~2 minute, 36 second .mp3)
     Here are some of the things you'll learn:
The one critically important distinction that enables or prevents juice fasters from establishing long-term healthy eating patterns after their fast.  You're either pre-destined to fail, or succeed, based on this one critical distinction.  Get this wrong, and while you may drop a lot of weight, you'll be gaining it right back afterwards.
The seemingly unpleasant side of juice fasting.  It's truly not as bad as it seems, but you need to know about it, to ensure a healthy extended juice fast.
What to expect in your first three days of any juice fast
The amazing things that happen on days 4..7 and beyond during a juice fast
How... if you're eating the Standard American Diet... the hunger you THINK you're used to feeling... isn't actually a true hunger.
How many body systems "reset" for the better during a juice fast... or, as the filmmakers call it, "reboot."
And a LOT more.
     The price of Jonathan's audio recordings are currently usually $34-40 per hour of recorded material. This recording, however, is being released with a special offer of $23, because:
Juice Fasting isn't central to Jonathan's NLP work.
Jonathan wants to share his ideas with, and help, as many people as possible.
Much of the existing literature doesn't really focus on the beliefs behind food and juicing, or share the potential pitfalls that hinder success with juice fasting.

100% of the profits

will go towards the organic industry and fighting against unhealthy food.

50% of the profits

will go towards organic groceries for Jonathan and his family, as much towards local farmers as possible.

The other 50%

will be donated to organizations doing valuable work on our behalf, such as supporting "Prop 37" in California's November ballot -- possibly the most important political "food fight" in the USA in years.
     As a result, this podcast/mp3-set sharing Jonathan's expertise on juice fasting, is offered at only $23.
     Special EARLY offer: Jonathan has already uploaded the full, complete MP3 set for your download & use.

[ Back to Top ] [ Back to Seminars Index ]