Brand New Website!
published by
administrator
on
Wed, 2012-01-04 12:31
This is a temporary blog entry -- just to say welcome!  The content on this site has been 14 years in the making, but our new design (unveiled Jan 4 2012), will enable easier access to the wide range of resources and opportunities you'll find here.  I hope you enjoy and find value in returning with regularity! 
You can now more easily share any page here on social media sites, as well as add comments to all of my articles, chat transcripts, and blog entries.  Initially, all comments will be moderated.  Existing customers & students will be whitelisted after adding their first comments.  Thank you for visiting & enjoy!
Also -- we're still under a little construction.  So please forgive the few formatting & font display issues you're likely to find on various pages throughout the site.  We have a LOT of editing to do to make everything look as pretty as the overall design!
Regards,
- Jonathan Altfeld
Author: Jonathan Altfeld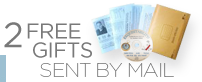 NLP gifts sent by mail:
CD & Sensory-Rich Word-List

You're a diamond! One of nature's greatest creations. Already gifted, already beautiful.

Goodbye 2012, and hello 2013!  That time has come again to ritually cap a year gone by... and, perhaps more intentionally, choose how you want your next year to go.

Are you self-aware enough to know that every single judgement call you make, prevents you from learning, or diminishes how much you can learn?

Have you ever felt like you were absorbing lots of information effectively, and then... when called upon to recall that information later... drew a blank?

In today's entry, I'll start sharing examples of effective NLP techniques used in presentations.  TED is an organization that hosts extraordinary conferences wherein extraordinary people give short presentations about amazing ideas & results, in the worlds of art, science, music, performance,

Recently during a Practitioner training, my students were learning about time distortion, both as an experience, and for the purposes of learning time distortion effects and language patterns. 

This is a temporary blog entry -- just to say welcome!  The content on this site has been 14 years in the making, but our new design (unveiled Jan 4 2012), will enable easier access to the wide range of resources and opportunities you'll find here.  I hope you enjoy and find value in returning wi

I received an inquiry via my site, asking for help with Stuttering:

This blog entry was one that was moved from my old NLP Forum. Mike DeBusk had asked:

Too many Speakers violate how their audience members think about the past vs. the future. Public Speaking pitfall: Most speakers I watch (even on youtube) keep getting their "time" references completely wrong for audiences.
Michael Beale

NLP Trainer, PPI, Milton Keynes, UK

Attended Course : Knowledge Engineering

 I can throroughly recommend this course for anyone who is interested in developing their skills in modelling excellent performance, developing opportunities or solving problems. The skills apply equally well to concepts at work as well as to personal issues. In addition the relatively small numbers helped create an exceptionally positive atmosphere and enabled excellent individual feedback.

http://www.ppimk.com

Richard Stacey

London, UK

Attended Course : "Irresistible Voice"seminar

I attended Jonathan Altfeld's Irresistible Voice workshop about a year ago. I was extremely impressed at the time, but didn't want to post a review until I'd had a chance to experience the difference that it made in practice. [...] The starting point of the transformation was the use of various pieces of electronic amplification equipment. What this does is allow you to hear yourself as others hear you, in real time. ... Using the PA equipment is the first step to revealing our true voice. The result for me was a revelation - I have a good voice, but I'd just never heard it before. The workshop was interspersed with the opportunity to try out specific drills, a bit like circuit training, in groups of 2 or 3 people. Speaking to a rhythmic click track, speaking lying on the floor with books balanced on the belly, and a laptop with a speech analyser. All ways of generating feedback based on external indications, which we could then experiment with. For me, this was the magic of the workshop, the bringing to the surface of what was previously been hidden, where it could be experimented with. Another great feature of the workshop was the regular coaching by Jonathan, in front of the group. I wanted to be able to project my voice without shouting, so as to reach someone sitting 20 rows back. Jonathan made small adjustments to the way I held my head, a tilt of maybe half an inch or so, and the effect was noticeable and immediate. All of Jonathan's coaching and interventions were directed to specific outcomes that each person wanted. Shortly afterwards, I joined a public speaking club in order to be able to put into practice what I'd learned, speaking to groups of 30-40 people. The feedback I got right from the start was consistently that I have a great speaking voice, and that it was clear that I was an experienced speaker. I'd highly recommend this course.

Staci Backauskas

Author, Tampa, FL

Hired Coaching : Personal Coaching

Jonathan's coaching stripped the emotion from what I was experiencing, allowing for the clarity that enabled me to make healthy choices. The positive steps that followed those choices have supported my intention to create peace in my life and afforded me the privilege of living my life as who I am, not who I told myself I was.

Mark Henry

Certified Hypnotherapist, Baton Rouge, LA

Bought Video : "Building Hypnotic Rapport"

Jonathan's skill builders DVDs are incredible. Learn about building hypnotic rapport by pacing and leading others breathing patterns. I synchronized my breathing with several attractive women at coffee shops and malls in the last month. Each turned their bodies toward me while I sat across a room. They gazed at me for several seconds. I felt that I connected with them on an unconscious level. I later spoke with them and were amazed at their friendliness to a complete stranger.

Mark Wilson

Bismarck, ND

Attended Course : Flirtopia DVD-set

When I grew up we moved many times. I hadn't developed any social skills, so as I grew up I would always be shy around strangers. I begin to feel anxious in meeting not only women but also any new people. What would I say? What happens when the conversation dies? I would hang on to anyone who showed any interest in me. Needless to say, I dated many "Ms. Right Now's" rather than "Ms. Right's" because they accepted me. After I attended the Flirtopia seminar, now I feel comfortable in any social situation. In having a new perspective in reading their comfort level, interest and willingness to follow me, I can lead them into many other activities that I enjoy. As I look back in my life, without attending Flirtopia, I know I would either be alone or with people who not only would tolerate my shyness but eventually become bored with it and take advantage of me. Now I find there is so much more to life. More doors have opened through becoming more social and I have been able to choose a woman who enjoys my company and we enjoy a much richer relationship. I know there have been events that have changed who I am today. Flirtopia is one of the most important in becoming who I am today. Thank you Jonathan.

Rosie O'Hara

NLP Trainer, NLP Highland, Edinburgh, Scotlan

Attended Course : Linguistic Wizardry

I thoroughly enjoyed Jonathan's Linguistic Wizardry in November 2006 in Glasgow, Jonathan's humour and at times subtle directness is charming and enables great learning. I experienced these 3 days and his evening sessions both as a participant and sometimes from a trainer's perspective. The courses gave me more insight into myself (which NLP always does!), as well as more info, and exciting and useful NLP to bring to my own trainees, trainers and clients, as well as my own life. Jonathan's voice and careful testing of the waters in respect of humour are also delightful. And I met some great people. He's really worth the money, go for it, enjoy it and learn.

http://www.nlphighland.co.uk

Bob Anzlovar

IT Consultant, Denver, CO

Attended Course : "Irresistible Voice"seminar

I've trained with Jonathan twice now. If you want whizbang magick but don't mind not necessarily knowing how it happens, there are lots of folks who provide that. If you want nuts and bolts and understanding of exactly how they go together, Jonathan is good for that. I recommend him for anyone who wants to know what really happened at that other seminar! Thanks for the weekend!

Byron Woodson

Philadelphia, PA

Bought Audio : Knowledge Engineering

Jon Altfeld's Knowledge Engineering Home study course is the best money on NLP I've ever spent. I've read all of the early NLP books, and most of the books in their bibliographies. I've also been to one 14-day training. To date, most NLP has been 'intellectual' and 'peicemeal' for me. Since listening to Jon's seminar and reading the transcript, I've been able move from 'knowing about' to 'knowing' how to model other people's experiences and belief systems, and with way less effort. Jon expanded on Dilts' Normalized Belief Structure. The way Jon builds and weaves this structure enabled me to understand clearly how it worked. His course indirectly set up the "NBS" as a lynchpin, integrating other aspects of NLP for me. Most of the stuff I've exposed myself to in NLP focuses on either the sensory systems or the language. This KE course has enabled me to understand how sensory-systems are integrated into language. This has me tracking people's experiences and languaging not like a 1-2-3 beginner dance instruction, but rather like keeping up with a good salsa tune! And with a partner to boot! Through the course, he leads you to using this tool in simple and dynamic ways. Using the "NBS" has enabled me to attend to, understand and track the experience of anyone I talk to. It has also enabled me to deal with people more powerfully. Two days after finishing the course, using this tool, I both defused one, and prevented another almost-guaranteed argument with my girlfriend, in the same night! This is the first NLP product that I've read and/or experienced that enables me to easily attend to, track and deal with another person's belief systems in real-time/uptime. This home study course actually puts the 'programming' in NLP.

Richard Campo

Project Manager, London, UK

Attended Course : Belief Craft MP3 Set

 "KE is pure Dynamite and when used with [SoM], the combination is explosive! The tools compliment each other so well, you'll find you can not only smash a nut with a hammer but also finely craft and cut and piece back together an issue or problem with the finesse of a skilled craftsman."

Joel Elfman

NLP Trainer, Massage Therapist, & more, New York, NY

Attended Course : Speaking Ingeniously

Consistently, Jonathan delivers what he promises, and he will go out of his way to deliver special pieces that you ask for. For me, S.I. delivered! There were a ton of learnings. Not only the explicit materials Jon presented but while he was layering knowledge into us (& unveiling the layering bit by bit) and moving us up the learning curves. Light bulbs from the huge array of other skills, other seminars I've gathered just kept popping off all the time. I got to connect a lot of stuff I learned elsewhere. It was fantastic! Headlines, State chaining, Anchoring, Embedded commands, Binders, etc. are a breeze. Don't get me wrong, I'll want a lot of practice to get better. But I have zero hesitation about going out there everyday, creating or just waiting for the opportunity to use these skills. And if I hesitate a little, then I know, there is going to be another opportunity any moment where I'm going to naturally, use pieces of what I was taught. And if for any reason I found myself hestitating in the future for some reason, I can use all the skills I've learned to state chain myself, easily and effortlessly. Just yesterday, 2 days after our seminar, I was on a job interview, and w/o thinking I started to use some of what I learned. It was so easy. And if I want that, it's mine. If you've watched other trainers and wondered how they do what they do so elegantly or not. Take Jonathan's course, let him show you how to unpack the pieces, and create your own amazing presentations. Jon's course is great for any skill level, from Master Prac, Trainer to knowing nothing. One of the guys in S.I. had never taken a single NLP class before. Either he was an amazing natural or another testament to Jon's teaching skill because he was able to handle all the learnings and exercises really, really well and keep up pretty well w/ the rest of us who knew a lot more NLP.