Brand New Website!
published by
administrator
on
Wed, 2012-01-04 11:31
This is a temporary blog entry -- just to say welcome!  The content on this site has been 14 years in the making, but our new design (unveiled Jan 4 2012), will enable easier access to the wide range of resources and opportunities you'll find here.  I hope you enjoy and find value in returning with regularity! 
You can now more easily share any page here on social media sites, as well as add comments to all of my articles, chat transcripts, and blog entries.  Initially, all comments will be moderated.  Existing customers & students will be whitelisted after adding their first comments.  Thank you for visiting & enjoy!
Also -- we're still under a little construction.  So please forgive the few formatting & font display issues you're likely to find on various pages throughout the site.  We have a LOT of editing to do to make everything look as pretty as the overall design!
Regards,
- Jonathan Altfeld
Author: Jonathan Altfeld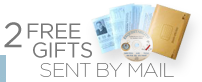 NLP gifts sent by mail:
CD & Sensory-Rich Word-List

You're a diamond! One of nature's greatest creations. Already gifted, already beautiful.

Goodbye 2012, and hello 2013!  That time has come again to ritually cap a year gone by... and, perhaps more intentionally, choose how you want your next year to go.

Are you self-aware enough to know that every single judgement call you make, prevents you from learning, or diminishes how much you can learn?

Have you ever felt like you were absorbing lots of information effectively, and then... when called upon to recall that information later... drew a blank?

In today's entry, I'll start sharing examples of effective NLP techniques used in presentations.  TED is an organization that hosts extraordinary conferences wherein extraordinary people give short presentations about amazing ideas & results, in the worlds of art, science, music, performance,

Recently during a Practitioner training, my students were learning about time distortion, both as an experience, and for the purposes of learning time distortion effects and language patterns. 

This is a temporary blog entry -- just to say welcome!  The content on this site has been 14 years in the making, but our new design (unveiled Jan 4 2012), will enable easier access to the wide range of resources and opportunities you'll find here.  I hope you enjoy and find value in returning wi

I received an inquiry via my site, asking for help with Stuttering:

This blog entry was one that was moved from my old NLP Forum. Mike DeBusk had asked:

Too many Speakers violate how their audience members think about the past vs. the future. Public Speaking pitfall: Most speakers I watch (even on youtube) keep getting their "time" references completely wrong for audiences.
Chris Fiala

Marketing Consultant, Clearwater, FL

Attended Course : Speaking Ingeniously

"I very much enjoyed your seminar. Having more comfort when I talk with people makes the rapport deeper. Even though my demo is only 90 seconds, I hold longer eye contact with more potential customers, building a sense of connection. Result? Sales of my juicer product increased 30%." -

Mark Wilson

Bismarck, ND

Attended Course : Flirtopia DVD-set

When I grew up we moved many times. I hadn't developed any social skills, so as I grew up I would always be shy around strangers. I begin to feel anxious in meeting not only women but also any new people. What would I say? What happens when the conversation dies? I would hang on to anyone who showed any interest in me. Needless to say, I dated many "Ms. Right Now's" rather than "Ms. Right's" because they accepted me. After I attended the Flirtopia seminar, now I feel comfortable in any social situation. In having a new perspective in reading their comfort level, interest and willingness to follow me, I can lead them into many other activities that I enjoy. As I look back in my life, without attending Flirtopia, I know I would either be alone or with people who not only would tolerate my shyness but eventually become bored with it and take advantage of me. Now I find there is so much more to life. More doors have opened through becoming more social and I have been able to choose a woman who enjoys my company and we enjoy a much richer relationship. I know there have been events that have changed who I am today. Flirtopia is one of the most important in becoming who I am today. Thank you Jonathan.

Tom Minter

Entrepreneur, London, UK

Attended Course : Speaking Ingeniously

Whether you are looking to improve your speaking or to gain more of a mastery over yourself, Speaking Ingeniously is a course that will grow and stretch you beyond what you previously thought possible. With each passing day you will be amazed and inspired as you feel your skill and confidence being educed from within. In my experience Jonathan's skills as an NLP trainer are second to none, and through his masterful and outstanding techniques you will be blown away with - and left open-mouthed - at your own potential. Thank you for the great five days, I really appreciate your time and commitment to us. It was also enjoyable and memorable to spend some great time on a personal level. No doubt we will have more chances again in the future...

Andrew Joy

Principal French Horn, Cologne Radio Orchestra, Cologne, Germany

Bought Audio : Finding Your Irresistible Voice

Your CDs arrived safe and sound. I've listened to the first two and worked on the exercises. I'm a 55 year young, professional principal french horn player and have been working in a top German symphony orchestra for the past 30 years. I listened to the bonus telephone interview today. I am blown away. The results, applying your voice exercises to my playing (and to my students) are phenomenal. Resonance plays a huge role in performing on a brass instrument and very few poeple understand much about it. I've picked up useful and practical information, from singers and voice coaches, that I've been able to adapt to brass playing. Explaining resonance is now easy using your nose, mouth, throat etc, approach. The killer though, is using double resonance. I have free at present and don't have to perform in the orchestra (and the hall) until the beginning of Febuary. However, I am itching to hear how my changed sound is in our hall. It has to be amazing. Your material has added wonderfully valuable understandings to my comprehension of what constitutes excellent quality brass player and has beautifully simplified my means of effectively communicating it to my students. There has been a lot of belly laughter, stunned ears and broad smiles in my teaching studio this week. I'm teaching a course to amateur wind and brass players next year and am looking forward to applying your teachings to this particular situation for the benefit of the people attending. Thanks a million. This is one of the few times in my life where I've been gladly reeling and with a huge smile on my face.

http://www.andrewjoy.com

Alex Akselrod

Bought Audio : Finding Your Irresistible Voice

As a certified hypnotherapist, I can tell you that I will use these techniques in all of my future hypnosis work, both with clients & on tape, as well as any inductions I record for free distribution. Jonathan demonstrated these techniques as he taught them, & each time, I had a high level of response to them. He is a very dynamic speaker, & forced me to really pay attention & understand the communication at all levels.

Steve Boyley

NLP Trainer, Vancouver, BC

Attended Course : Linguistic Wizardry

In 8 days I get to know the delegates who attend my NLP Training seminars. I find out how much they have learned from previous seminars they have attended, by direct observation of the skill they demonstrate, as well as through direct inquire into their perceptions of previous training experiences. I regularly hear positive commentary about Jonathan's Linguistic Wizardry seminars. The confidence and proficiency with the skills Jonathan has taught them, is plainly evident. In addition, people I have trained have subsequently attended Jonathan's Linguistic Wizardry seminar and provided me with very positive feedback on their experiences with Jonathan.

http://www.nlpmind.com

Richard Campo

Project Manager, London, UK

Attended Course : Belief Craft MP3 Set

 "KE is pure Dynamite and when used with [SoM], the combination is explosive! The tools compliment each other so well, you'll find you can not only smash a nut with a hammer but also finely craft and cut and piece back together an issue or problem with the finesse of a skilled craftsman."

William Barron

Business Life Coach, Creating InSight, United Kingdom

Attended Course : Knowledge Engineering

I am using your K.E. all the time with my Business Development Coaching. The first time was over the telephone with a client. She was in London and I was in Derby. She had a challenge with a customer and wanted a different way of handling him and a new project but was stuck. I explained the process started it off ... If Then Means ... faxed the start to her and then she picked up the process and by the end of the session we had worked it back and she had a better idea of what was involved and later that week emailed me with the news that she had sorted it all out. Another client was having trouble deciding on a similar situation but did not know why he was holding back on a new venture, especially as he had been made redundant and it uncovered huge amounts of stuff in his life that he hadn't told anybody before and now we are looking at that before he even considers the new business venture. Finally the last time was a client who wants to get out of a business investment, which then allowed us to take the result and work back with all the various scenarios on parallel Time Scales that showed what he needed to do, which he found extremely valuable. Along with Dilts' Logical Levels, visualization, Mind Mapping and EQ, K.E. has got to be one of the most useful things that I have learnt in the past four years. Many thanks.

http://www.creatinginsight.co.uk

Brian Mertins

Bought Audio : Metaphor Machine CDs

Metaphor was one of the skills that originally attracted me to NLP, but after reading books and attending seminars I still didn't understand how to generate it. The best thing about the Metaphor Machine is that it lays the process out in clear and easy to understand steps so that you can truly understand how to generate effective metaphorical contexts. I found the second part of actually utilizing the metaphorical context to generate the desired effect to be less concrete, but Jonathan gives numerous examples and then a really wild demonstration that shows where you might take it as you practice... Great Product.

Bob Dillon

Seminar Leader, Vermont

Attended Course : Speaking Ingeniously

No matter where you perceive your skill level, there is always more. Jonathan not only cuts diamonds, he polishes them, and adds more facets."